And with that, yes, it's once again time for us to guess the likely sites for the four announced estates for the Nov 2022 HDB BTO launch!
Here's what we know so far: in November 2022, HDB will offer about 9,500 units of BTO flats in four HDB towns.
Calls for speculation? But this whole article is indeed speculative… and a whole lot of fun!
If you'd like to check out our previous guesses (and see how accurate we've been), take a look here:
Bukit Batok (2-room Flexi/ 3-/ 4-/ 5-room)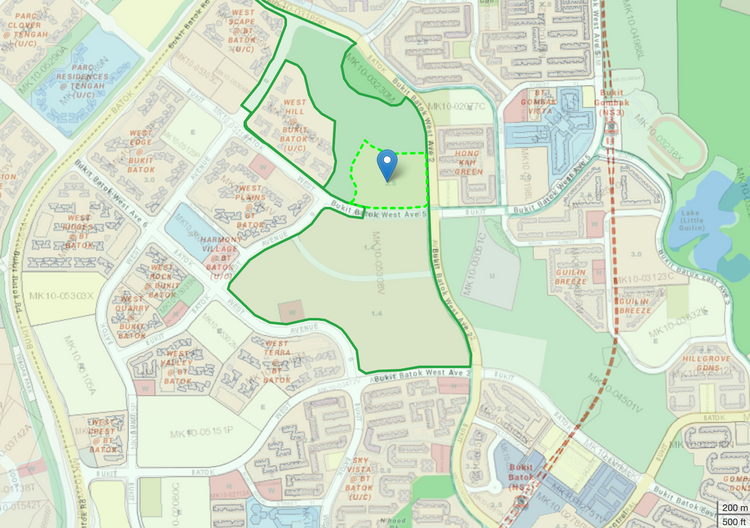 As the recent new projects in Bukit Batok have been around Bukit Batok West Avenue 5, we're hazarding a guess that the November 2022 launch will be close by as well.
While there seem to be other available plots of land in the same area, we noted that the gross plot ratio was 1.4 with a comment "maximum 5 storeys" – hardly enough to support a BTO development of our time, right?
For the selected site, the gross plot ratio is 2.5, which means it can comfortably house a high-rise building.
The site is also close to Bukit Gombak MRT station on the North South line. Closeby amenities include the Bukit Gombak Sports Hall, Hong Kah North Community Club, the neighbourhood centre and even a couple of schools, Dazhong Primary and Dunearn Secondary.
Bukit Batok MRT station, also on the North South line, is a short stroll south. Residents also have easy access to the bus interchange, West Mall, Bukit Batok Community Club and the Town Council.
Kallang/Whampoa (3-/ 4-room)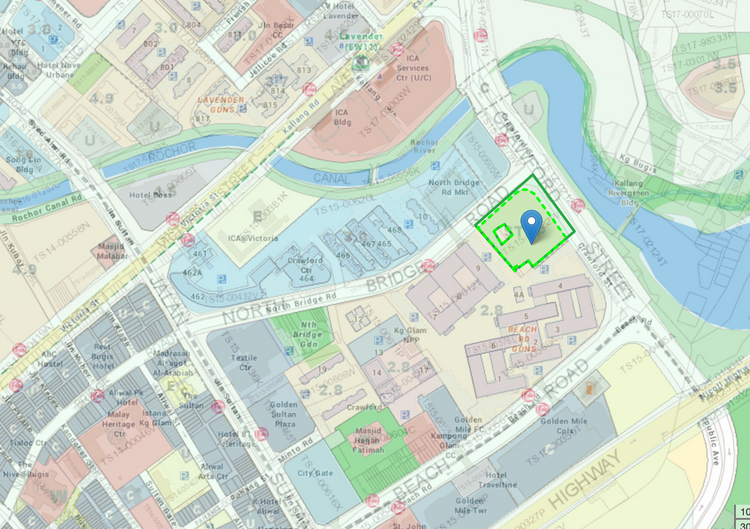 There is a likely plot of land here, at the junction of Crawford Street and North Bridge Road. There are existing flats in the area, and our search on Google Maps shows an empty, well-manicured plot of land as of February 2022.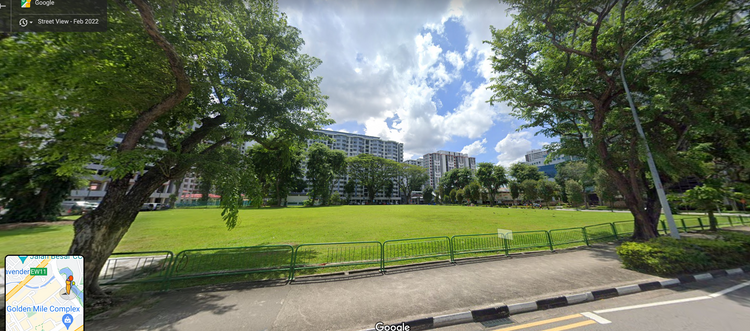 Source: Google Maps
While the URA Space classifies this area as residential, the gross plot ratio has yet to be determined: "Subject to detailed evaluation". Does this mean that it would be a future site and not the Nov 2022 BTO site? We're not sure either. But it's definitely for residential!
We're still rooting for this site, nevertheless. When you're hungry, you can pop by Crawford Lane and Golden Mile Complex for cheap, yummy food. It's close to Lavender MRT station on the East West line and probably will give residents a fantastic view of the Rochor River. What else would you need?
There isn't any bus interchanges nearby either unless you're talking about the Queen Street Bus Terminal that will send you to Malaysia.
Queenstown (Community Care Apartments/ 2-room Flexi/ 3-/ 4-room)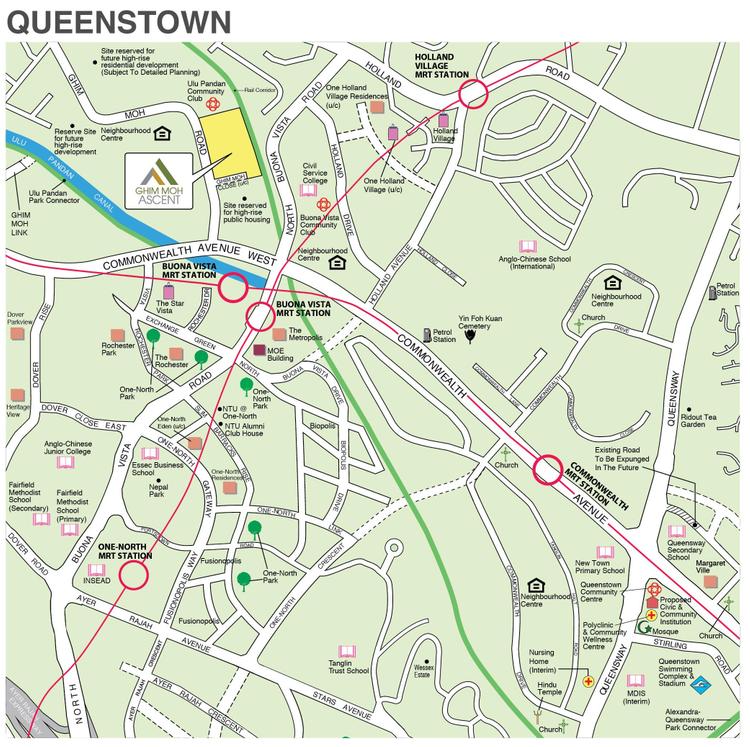 If you remember our previous edition of the "guess where the BTO is" article for August 2022, we noted that the site map of the May 2022 Queenstown HDB BTO launch seemed to show a hint for the following launch. Right below the Ghim Moh Ascent BTO flats is a plot that says "Site reserved for high-rise public housing".
We noted that logistics wise, it's probably easier to concentrate construction resources in one place to minimise disturbance to the Queenstown residents. It's a large site, with a gross plot ratio of 4.9.
Our question though, is will the Community Care Apartments be housed together on this site, or separately?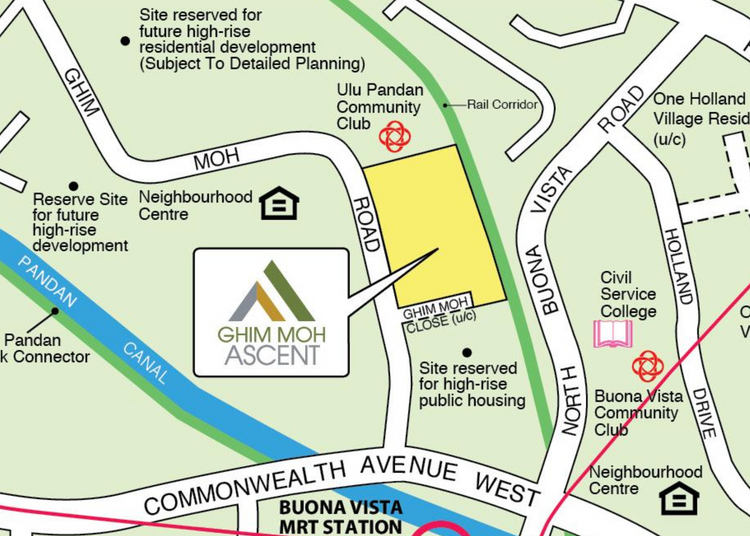 If you notice, there are 2 more sites nearby reserved for future high-rise developments. But they don't mention public housing, and one of them doesn't mention residential. Those would be good sites though, as they're close to the neighbourhood centre, the park connector, the community club and even the Rail Corridor. Residents moving into the new BTO flats will also be around to offer help.
All in all, there's convenient access to the Circle and East-West lines via Buona Vista MRT station, which is an interchange station. Residents can take a short stroll to Holland Village and Rochester Park.
Yishun (2-room Flexi/ 3-/ 4-/ 5-room)
Hello, Yishun! The pride and joy of Singapore for all its news headlines (for legal purposes, this is a joke). We kinda like Yishun though – it's a cosy and self-sufficient town with delicious laksa, shopping malls, a movie theatre, green spaces, and more. There's never a boring day in Yishun!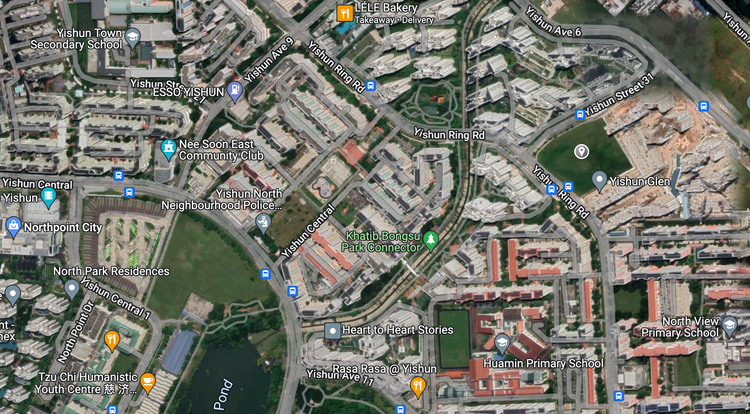 So we think the future Nov 2022 Yishun HDB BTO site is an area bounded by Yishun Street 31 and Yishun Ring Road, with the Yishun Glen BTO flats, launched during the August 2018 BTO exercise, being built nearby.
It's really close to the scenic part of Yishun, the Khatib Bongsu park connector, and one can continue their stroll to the Yishun Pond. Yishun MRT station, along with all the amenities such as Northpoint City shopping mall, Nee Soon East Community Club and so on, is just a short bus ride away.
No need to worry about schools, because there's Naval Base Secondary School, Chung Cheng High School (Yishun), Northland Primary School, Huamin Primary School, Jiemin Primary School, Yishun Secondary School and Yishun Innova Junior College.
Yishun is also a really affordable neighbourhood. Based on the prices of Yishun Beacon, a 5-room flat goes for less than $500,000 (but prices seem to be going up).
This article was written by Mary Wu, who hopes to share what she's learnt from her home-buying and renovation journey with PropertyGuru readers. When she's not writing, she's usually baking up a storm or checking out a new cafe in town.