Owning your own home may seem unattainable with rising Singapore house prices, but have you ever wondered why is housing in Singapore so expensive?
1. Rising Local and Foreign Demand Push Up Singapore House Prices
The first reason explaining why is housing in Singapore so expensive is that Singapore's small land area means that housing is always in limited supply. This, combined with Singapore's population growth in the past years, has only been driving higher housing prices.
Amid growing demand and the reopening of borders, it's important to factor in the rate of supply recovery, as supply and labour chains will take time to be re-established following disruptions caused by the pandemic.
2. Singapore House Prices Affected by Rising Interest Rates
The peak of COVID-19 generally saw low interest rates due to the pandemic and other geopolitical uncertainties. This meant that housing loan rates for the past couple of years have been highly attractive.
But what does this mean for prospective homeowners? Well, higher mortgage rates will inadvertently increase the total cost of a home. Take a look at the table below, for example:
For the same loan amount of $750,000, an increased interest rate will mean homeowners need to pay nearly $100,000 more! That means the increasing interest rates are pushing up Singapore house prices. It's thus important to take into account interest rates and taking into account the long-term mortgage cost of a home before purchasing your dream house.
3. Type and Location of Property Will Affect Prices of the Home You Buy
Other factors that affect price are often the same ones prospective buyers consider when looking at properties — location of the property; proximity to public transport, hawker centres, and schools; remaining lease on the property; the list goes on.
The location of the property also plays a role. While a BTO flat in a non-mature estate like Woodlands may be more affordable, oftentimes, these are not the 'dream homes' that people are aiming for. Properties in the city centre or within the heartlands tend to be much more in demand, leading to higher prices.
Such measures have been established to enhance the allocation of properties to buyers who are genuinely in need of public housing and discourage investment property purchasers.
4. Rising Costs of Raw Material and Labour Means Singapore House Prices Are Higher
This can then lead to higher prices for new properties or a delay in the building of such properties as developers try to work around the elevated labour costs. As demand continues to increase, this further strains the supply of housing in Singapore, which will also drive prices higher.
It's notable that increased demand could possibly lead to a compromise in quality, as suppliers try to meet demand while working with limited resources. This could result in greater repercussions in the long run, as additional costs may have to be incurred to rectify quality issues.
Affordability as a Concern: What is the Singapore Government Doing?
Affordability is undoubtedly a concern for those looking to buy their dream home, especially for younger Singaporeans, and the Singapore government acknowledges this. Before you go, "Why is housing in Singapore so expensive? Is the government doing anything?" the answer is yes!
Such measures aim to temper price increases in Singapore's housing. Regardless, as housing prices continue trending upwards, the prospect of owning your own place can remain daunting. But don't fret – it can be a reality with a solid plan for your finances, from deciding what to prioritise, such as location or available amenities, to coming up with saving strategies.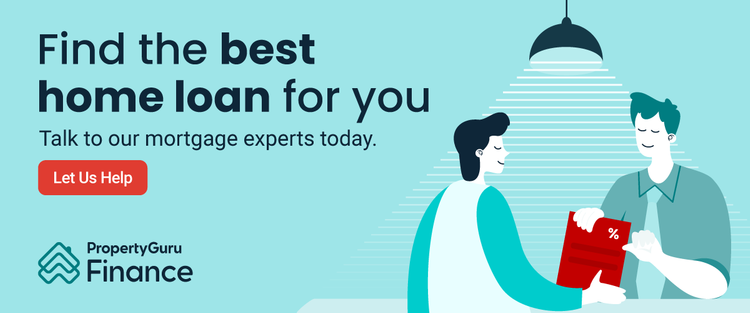 Chat with us on Whatsapp
Fill up an online form