Our seniors in Singapore are a resilient and independent bunch. After all, things weren't always smooth sailing in the 1960s, and they had to learn to fend for themselves when the going got tough. Even in their golden years today, many of them remain independent and go about their daily lives on their own.
More Elderly in Singapore Living Independently
Whichever the case, there are important considerations to make before purchasing a new home. We'll look at these in greater detail later on, but first, let's examine some of the available housing options, and which might suit you best.
HDB Flat for Senior Citizens: Which Type of Housing is Best for You?
1. Short Lease 2-room Flexi Flats (HDB BTO or Resale Flat)
With a 2-room Flexi flat, you can choose your preferred lease duration based on your age, needs and preferences. Eligible buyers aged 55 and above can opt for a shorter lease of between 15 and 45 years in five-year increments in order to lower the purchase price of the flat.
However, once you obtain your 2-room Flexi flat, you cannot rent out/sell your flat on the open market. If you no longer need the flat, you can return the flat to the HDB and receive a refund of the remaining value of your lease. Furthermore, if you are used to living in slightly bigger 4- or 5-room flat, downsizing to a 2-room Flexi flat might take some getting used to.
2. HDB Community Care Apartments (BTO Flat)
Community Care Apartments provide added features such as slip-resistant flooring and grab bars in bathrooms, to ensure that seniors can go about their daily lives in a convenient and safe manner. In addition, these Care Apartments come with various Care and Support Services and Communal Activities under the Basic Service Package, a mandatory service package that starts from $22,000 for a 15-year lease (this can be extended).
Here is how the prices for the Bukit Batok Community Care Apartments measured up against the other 2-room Flexi flats in the same launch.
Indicative prices for the first batch of Community Care apartments in Bukit Batok are listed in the table below:
Similar to the case of a short lease 2-room Flexi flat, you would not be able to take up a loan to finance your Community Care Apartment, and would have to pay the full amount in cash or through your CPF OA.
To apply for a Community Care Apartment, at least one applicant needs to be a Singapore Citizen (SC) and, if you are applying together with your spouse/family, at least one other applicant needs to be a SC or Singapore Permanent Resident (SPR). Similar to the 2-room Flexi flat option, you must be above 65 years old when you apply, and your chosen lease must be able to last all applicants till the age of 95. Your monthly combined household income also should also not exceed $14,000.
3. 3-Room HDB Flats (BTO or Resale Flat)
There are some possible reasons why you might prefer a 3-room flat to the smaller Community Care Apartment or 2-room Flexi flat. If you previously lived in a 4 or 5-room flat, you might not be comfortable with downsizing to a significantly smaller unit. Alternatively, you may be a caregiver to your grandchildren and might need a larger unit to accommodate them when they stay over.
3-room flats are much bigger compared to 2-room Flexi flats. While on one hand you might enjoy the spaciousness, upkeeping the flat may prove challenging, especially if you aren't feeling quite so sprightly anymore. You or your spouse may find difficulty cleaning and maintaining the entire flat. Also, compared to Community Care Apartments, 3-room flats offer significantly fewer care services and you will have fewer chances to interact with other elderly, as there are fewer catered communal social activities.
While we've discussed 2-room Flexi flats, Community Care Apartments and 3-room flats, it is important to note that these are just some of the options you can consider. You are still free to opt for bigger flats such as a 4 or 5-room flat, but these options would naturally come at a higher cost, and you may not qualify for certain grants, which we discuss in the next section.
Buying HDB Flat for Senior Citizens: Government Schemes and CPF Housing Grants Available
Once you've figured out which flat type best suits your needs, you'll next have to consider how to finance it. Let's explore some of the schemes and grants you can utilise to pay for your new home.
There are also schemes available to help you supplement your retirement income through your existing flat.
1. Silver Housing Bonus (SHB)
2. Lease Buyback Scheme
3. Deferred Downpayment Scheme (DDS)
In the event that you downsize to a smaller flat, there are a couple of schemes available to help you manage your cash flow while waiting to sell your old flat and purchase a new one. For instance, the Deferred Downpayment Scheme (DDS) allows elderly citizens to defer the downpayments until after they've sold their existing flat and collected their keys.
4. Temporary Loan Scheme (TLS)
The Temporary Loan Scheme (TLS), on the other hand, allows the elderly to take up a temporary mortgage for their new home, which would be fully paid off once they've received the sales proceeds for their previous flat.
Other Options to Buy HDB Flat for Seniors
Other Considerations for Seniors Choosing a New Home
Cost and financing of your flat aside, there are other considerations you may want to make before you decide on which estate to move into. It may be helpful to ensure that HDB blocks in the estate come with features such as ramps and easy lift access, as these features can potentially make it easier for you to get home from a trip to the market or from visiting your grandchildren.
In addition, safety is an important consideration when it comes to planning your living space, regardless of whether you are living alone or with family members/caregivers. To that end, you may want to ensure that your home is equipped with relevant safety features such as guard rails and anti-slip floorings. You can opt for features such as flooring, sanitary fittings and internal doors to be installed under the Optional Component Scheme (OCS). However, these features are mainly available for the 2-room Short Lease Flexi Flats, and installations can cost anywhere from $2,600 to $7300 depending on the package and type of features you require.
In the case of EASE, these improvements come with a 95% subsidy of the total cost ($2,500 to $4,000). As such, residents in a participating HDB block/estate would only need to pay about $125 to $480 for these improvements. However, do note that for EASE improvements to be carried out near your home, your estate must first be selected for the improvements. Following that, a poll is to be carried out where majority of residents in the estate would need to be in favour of the improvements.
Still Unsure if You should Purchase a New Home?
As we have mentioned, some housing options that may be suitable for you include the short-term 2-room Flexi flats and Community Care Apartments. In addition, there are various schemes to help you ease your financial burden and make your living space safe for you in your silver years. If all of this sounds a lot of information, don't fret! You can always seek help from your family members or an experienced advisor to find out the best way to meet your home purchase needs.
American singer-songwriter Jimmy Buffett once said, "Wrinkles will only go where the smiles have been". In a similar fashion, it is very important to age well and live a fulfilled life in your twilight years. By first choosing a home where you can live independently while being able to rely on others when needed, you'd be well on your way towards that goal!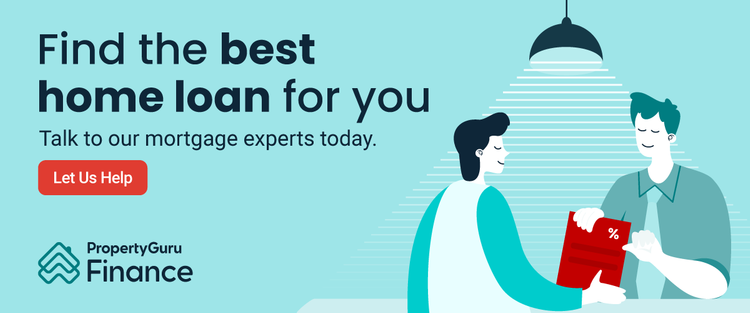 Chat with us on Whatsapp
Fill up an online form
Disclaimer: The information is provided for general information only. PropertyGuru Pte Ltd makes no representations or warranties in relation to the information, including but not limited to any representation or warranty as to the fitness for any particular purpose of the information to the fullest extent permitted by law. While every effort has been made to ensure that the information provided in this article is accurate, reliable, and complete as of the time of writing, the information provided in this article should not be relied upon to make any financial, investment, real estate or legal decisions. Additionally, the information should not substitute advice from a trained professional who can take into account your personal facts and circumstances, and we accept no liability if you use the information to form decisions.