HDB Flats in Singapore: BTO Eligibility, Resale Criteria and the Available Schemes (2022)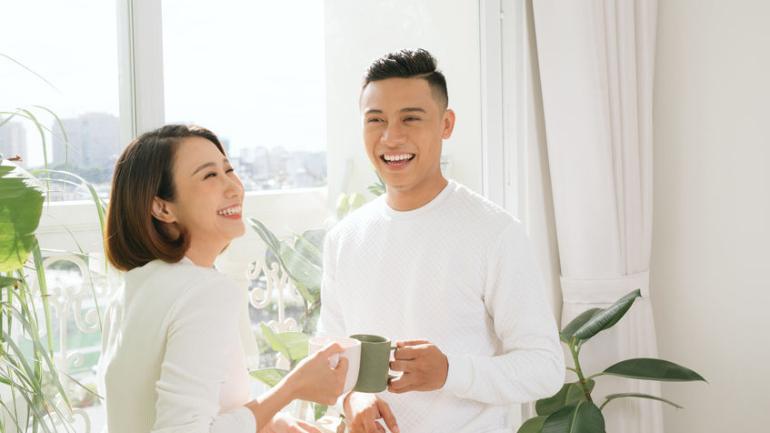 And to qualify for these HDB flats, individuals must meet eligibility criteria requirements and other regulations set by the Government, which are in place to ensure that these flats go to those who need them most.
Read on to learn more about HDB BTO eligibility and resale flat criteria
So, Who Can Buy An HDB Flat? New HDB BTO Eligibility and Resale Flat Criteria in 2022
HDB flats are, first and foremost, subsidised public housing meant for Singaporean Citizens, so not everyone is eligible to buy one. There are multiple eligibility criteria that need to be met beforehand.
General Eligibility Criteria for HDB BTO Eligibility
Eligible applicant/ Family nucleus

You qualify for at least one of the following schemes: Public Scheme, Fiancé/Fiancée Scheme, Orphans Scheme

Citizenship

At least 1 of the applicants for the flat must be a Singapore Citizen, and at least 1 other is a Singapore Citizen or Permanent Resident (PR)

Age

At least 21 years old (widowed or orphaned) or 35 (unmarried or divorced)

Income ceiling

You are within the income ceiling of the flat you want purchase

Property ownership

You don't own any other property locally or overseas and haven't disposed of any within the last 30 months.

You haven't bought a new HDB/DBSS flat or Executive Condominium or received any CPF Housing Grants before

Or, you've only bought 1 of those properties and only received 1 CPF Housing Grant before
To apply for an HDB flat, you'll first need to check whether you fall under one of the three eligibility schemes.
Public Scheme
To qualify for this scheme, you'll need to form a family nucleus with any of the following:
Spouse, and children (if any)
Parents, and siblings (if any)
Children under your legal custody, care, and control (if widowed/divorced)
Fiancé/Fiancée Scheme
Under this scheme, you'll form a family nucleus with your spouse-to-be, and if you haven't already done so, you'll need to solemnise your marriage within three months of getting the keys to your HDB flat. HDB will require a photocopy of your marriage certificate.
If you've solemnised your marriage before collecting the keys, you can submit the photocopy when you visit the HDB sales office to get the keys.
If you've done it after key collection, then you'll submit to your managing HDB branch.
Orphans Scheme
What if I Don't Fit Into Any of the Above Schemes?
Perhaps your spouse isn't a Singapore Citizen or Permanent Resident, or you're not planning to get married for a good while yet. There are a few other schemes that you might be eligible for, however, the choice of flats you're limited to will be 2-room Flexi flats.
HDB Single Singapore Citizen Scheme
To qualify for the HDB Single Scheme, you'll need to be:
A first-time homebuyer
At least 35 years old
Single (unmarried, divorced, or widowed)
Non-Citizen Spouse Scheme
This scheme is applicable if you:
Are a first-timer applicant
Your spouse is neither a Singapore Citizen nor a Permanent Resident

Your spouse must hold a valid Visit Pass or Work Pass at the time of your flat application
If you and your spouse have children from the marriage, and they are either a Singapore Citizen or Permanent Resident, you can apply for a flat under the Public Scheme instead.
Joint Singles Scheme
Under this scheme, you and up to 3 other co-applicants can apply for a 2-room Flexi, provided all of you fulfil the following criteria:
All of you must be Singapore Citizens
Be at least 35 years of age
Apply together as co-applicants
First-timers Versus Second-timers
If you're a first-time applicant, it means you've never received any form of housing subsidy or a similar benefit.
If your spouse is a second-timer, but you're a first-timer, you'll both enjoy first-timer benefits if you apply as a couple.
Privileges for first-timer applicants
HDB
DBSS

During the initial launch period of 1 month, 95% of the flats will be set aside for first-timer families

EC

During the initial launch period of 1 month, 70% of the flats will be set aside for first-timer families
Privileges for second-timer applicants
HDB

Short-lease 2-room Flexi flat which are more affordable
You may take up an HDB concessionary housing loan

May be eligible for grants and disbursements

Priority Allocation
Income Ceiling for HDB BTO Eligibility
Regarding the HDB BTO flat eligibility, if your household income each month exceeds the ceiling for the HDB flat you want to apply for, you won't be able to purchase it, even if you fulfil the other criteria such as citizenship and family nucleus.
The monthly household income will include the income of all occupants you've listed in your HDB BTO flat application.
Flat type
Income ceiling for HDB BTO flat eligibility
4-room flat or larger

$14,000

$21,000 if purchasing with extended or multi-generation family

3-room flat

$7,000 or $14,000, depending on the project

2-room Flexi

$7,000 for 99-year leases

$14,000 for short leases (15 to 45 years)
Income Ceiling for Extended or Multi-generation Families
An example calculation would look something like this:
You: $5,000

Your spouse: $6,000

Child A: $4,000

Child B: $3,000

Child C: $2,000
What Counts Towards My Household's Monthly Income?
HDB takes into account the following types of income for assessment:
Allowances (fixed/variable) received regularly (e.g. allowances for food, transport, laundry, uniform, etc.)
Sustenance allowance
Stipend
Alimony allowance

Bonuses

Director's fee

Income from ad hoc overtime work

Interest from deposit accounts

National Service Allowance

Scholarship overseas allowance

Overseas cost of living allowance

Pension
HDB Loan Eligibility
Citizenship

At least 1 buyer is a Singapore Citizen

Household status

Have not previously taken 2 or more housing loans from HDB

Have taken 1 housing loan from HDB and the last owned property is not a private residential property (local or overseas) such as:

HUDC flat

Property acquired by gift

Property inherited as a beneficiary under a will or as a result of the Intestate Succession Act

Property owned/ acquired/ disposed of through nominees

Income ceiling
Average gross monthly household income does not exceed:

$14,000 for families
$21,000 for extended families
$7,000 for singles buying a 5-room or smaller resale flat or a new 2-room flat in a non-mature estate, under the Single Singapore Citizen (SSC) Scheme

Property ownership

You don't own any other property locally or overseas and haven't disposed of any within the last 30 months before applying for your HDB Loan Eligibility letter
You don't own more than 1 market/hawker stall or commercial/industrial property

If you do own one of these, you must be operating your business there and have no other sources of income
Remaining lease of flat >20 years and covers the youngest buyer to a certain age
HDB housing loan approval
≥ 95 years

Allowed, but subject to:

85% of the purchase price for a new flat
85% of the resale price or flat value (whichever is lower) for a resale flat

Loan tenure is the shortest of:

25 years;

65 years minus the average age of the buyers; or

Remaining lease at the point of flat application minus 20 years

< 95 years

Allowed, but subject to:

LTV limit of 85% is pro-rated based on the extent that the remaining lease can cover the youngest buyer to the age of 95

Loan tenure is the shortest of:

25 years;

65 years minus the average age of the buyers; or

Remaining lease at the point of flat application minus 20 years
HDB Bank Loans
It's easier to be eligible for a bank loan than an HDB loan. The method of assessment for eligibility differs across each bank, but as long as you are financially stable and have a good credit score, your HDB bank loan will likely be approved.
For bank loans, your LTV value is 75% of property value, and you are required to put a 25% downpayment, where at least 5% must be in cash. The rest (20%) of the downpayment can be paid with CPF OA Savings.
Are PRs Allowed to Buy HDB Flats?
If you're a PR looking to buy an HDB flat, you can only buy resale ones, as you do not meet the HDB BTO eligibility requirements on your own.
This means you can purchase an HDB resale flat only under the Public Scheme or the Fiancé/Fiancée Scheme. You can't apply for the flat on your own, and will need to have a family nucleus for the HDB application.
You'll also need to meet these 4 main requirements:
You must be at least 21 years of age
You must have been a Permanent Resident for a minimum of 3 years.
Upon purchasing the resale flat, you cannot sell the unit or lease it out entirely within the 5-year Minimum Occupation Period (MOP)
You can't own any private property locally or abroad. Any private property owned will have to be disposed of within 6 months of purchasing the HDB resale flat

However, once the 5-year MOP has been fulfilled, you can acquire private property without having to sell the flat.
More FAQs About BTO Eligibility and Buying an HDB Flat in Singapore
Depending on the scheme you're buying the flat under, you have to be at least applying with at least one other citizen or PR as a family nucleus, apply with parents and siblings, or children under your custody.
Yes, only if you're above 35 and only for 2-room Flexi Flats in non-mature estates.
No, they cannot. PRs can only buy under the Public Scheme (buying with family) or the Fiance/Fiancee Scheme (buying with a spouse).
Typically, it takes about eight weeks for a successful resale flat transaction to occur. Read more about the process on HDB's website.