Time can be a funny thing. It's achingly slow, yet passes faster than you expect. Before you know it, your children have grown up, married, and started their own families. The house is all yours now, and you and your spouse can live out your golden years peacefully. However, you're also worried if you'll actually have the financial means to do so. You may have heard of HDB's
Lease Buyback Scheme (LBS)
, which allows you to monetise a portion of your remaining lease while staying in your flat. But is it actually as good as it sounds?
What is HDB's Lease Buyback Scheme?
The Lease Buyback Scheme is a means for flat owners to monetise their flat and get more retirement income. As the name suggests, it's a means for homeowners in their later years to
sell back a portion of their household lease
to HDB for a steady stream of income, while continuing to live in the property.
The money is put into the applicant's CPF account, enabling the applicant to purchase a CPF Life Plan that provides a monthly payout for the rest of his or her life. Should you be eligible and choose to take up the Lease Buyback Scheme, you'll be able to choose how much of the remaining lease to retain, which will be based on the age of the youngest owner.
The Lease Buyback Scheme has been in place since 2009, and HDB has made several changes to it over the years in order to make it more flexible for citizens. As of 2019, the scheme is now applicable for all HDB flat types, and the monthly income ceiling has been raised.
An example of how the Lease Buyback Scheme works
Here's an example of how the Lease Buyback Scheme works.
Mdm Tan is a retiree, and lives alone in her 4-room HDB flat. Her children have moved out and her husband has passed on. She has 65 years of lease left on her flat, and since she's already 65, she decides to sell 35 years of her lease and keep the remaining 30. She receives $185,000 from the Lease Buyback Scheme.
However, Mdm Tan doesn't get to keep all the net proceeds in cash. She needs to use these proceeds to top up her CPF Retirement Account (RA). She can only retain any proceeds in cash once her RA has been topped up.
Since Mdm Tan is the sole owner of the house, she needs to top up to the CPF Full Retirement Sum, which is $155,000. She worked for a short while before leaving the workforce to raise her children, so she has some CPF savings. After topping up her Retirement Account, she has about $45,000 in cash proceeds.
Mdm Tan has $45,000 in cash, and can look forward to monthly payouts of $1,220 from her CPF. However, she won't be able to sell her flat anymore. All things considered, it seems like a fairly reasonable deal for Mdm Tan.
Who will benefit from the Lease Buyback Scheme?
In a nutshell, the Lease Buyback Scheme will allow you to live out your golden years in your own home, while you get a comfortable monthly stipend from your CPF RA and also have the lump sum cash proceeds for other needs.
This scheme is most beneficial to you if:
You don't have retirement savings


The Lease Buyback Scheme might be especially useful for you if you don't have much savings, or you're a homemaker with little to no CPF savings. Should you now need money in your retirement years, you can participate in the Lease Buyback Scheme for the lump sum payout and CPF Life payouts.

You're not concerned about outliving the shortened lease


HDB will reclaim the flat regardless of whether or not you're alive or have passed on by the time the flat's lease ends. Although HDB assures that you won't be left homeless should you happen to outlive the lease, any accommodation arrangements will be done on a case-by-case basis.

Your family won't need the property


If your family members don't need to continue living in the house after you've passed on, or if you have no children, then you're probably not going to be worried about having to return the lease to HDB.
What are the disadvantages of the Lease Buyback Scheme?
The Lease Buyback Scheme does seem pretty helpful for the elderly who are in need of retirement funds. However, the scheme does have its caveats. One of the biggest ones is…
You don't get to keep the full proceeds in cash
Unfortunately, as mentioned in the above example featuring Mdm Tan, you won't be able to keep the entirety of the net proceeds from the sale in cash.
The net proceeds from the sale of the lease will be used to top up your CPF Retirement Account (RA) to the specified requirements:
For households with 1 owner, the RA will have to be topped up to the current age-adjusted

Full Retirement Sum (FRS)

For households with 2 or more owners, each owner will use their share of the proceeds to top up their RA to the current age-adjusted

Basic Retirement Sum (BRS)
You can only retain any proceeds in cash if your RA has been topped up to the specified amounts. In addition, each household can only have a maximum of $100,000 in cash proceeds.
If there is any money left over after this $100,000 has been set aside, this money needs to be used to top up your RA further till the FRS – after which, you can then retain the balance.
Every year, the FRS keeps increasing, and currently, for those that will turn 55 in 2020, it's $181,000. For those who haven't yet turned 55, there is a very real chance that by the time they do, they might not even have leftover cash after topping up their RA.
If your flat has multiple owners, you can only keep proceeds in cash after you and your co-owners have topped up your respective CPF accounts to the BRS. It's currently at $90,500 for those who turn 55 in 2020, and is expected to keep increasing.
The implications of this is that unless your CPF already has a substantial amount of funds in it, you might not get that much cash upfront from selling your HDB lease through the Lease Buyback Scheme. Although you'll still get monthly payouts from CPF Life, there might be a situation where you'll need money for large one-time payments.
You can't sell your flat once you sign up for the Lease Buyback Scheme
One other factor that needs to be considered is that after you opt for the Lease Buyback Scheme, you won't be able to sell your flat – not even if you're offered a lot of money for it. While you do get money from HDB through the scheme, that money is calculated based on the assumption that the value of your lease decreases over time.
Regardless of whether you're still alive or not, once your remaining lease has run out, HDB will take the property back from you. Although HDB assures that they won't allow you to be left homeless should you outlive the lease, you can't really be certain of what sort of alternative living accommodation will be provided for you.
Are there any other options apart from the Lease Buyback Scheme?
The Lease Buyback Scheme can be seen as a last resort if you're extremely cash-strapped, and have no other choices open to you. If you're not in dire need of funds, you can explore other options, such as selling your flat on the HDB resale market.
If you have a larger flat, you can opt to downsize to a smaller one, especially
if the value of the property rises.
You can potentially get more from a sale in such circumstances, as compared to HDB's lower valuation on your remaining lease.
If you're not inclined to sell your current flat and want to continue living in it for the remainder of your life,
you can rent out the spare rooms for extra income
. It presents less risks than with the Lease Buyback Scheme, and you'll receive the income in cash as opposed to CPF top-ups.
We hope that this article helps you to make a decision on whether the Lease Buyback Scheme is suitable for you. Before committing, make sure you do your math, study the pros and cons, and also explore feasible alternatives out there.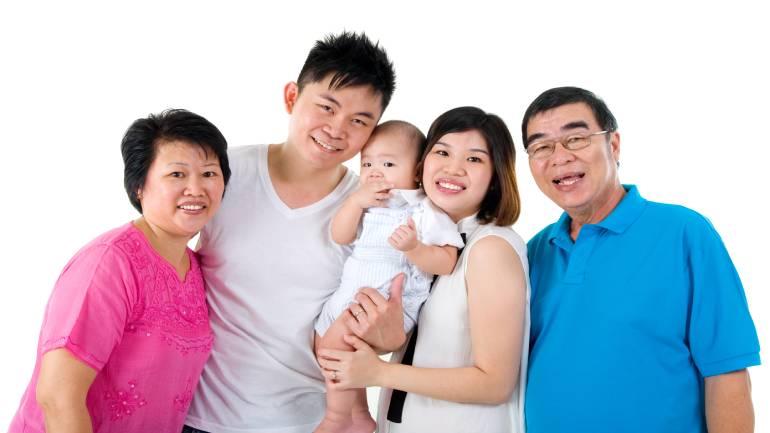 Chat with us on Whatsapp
Fill up an online form
Disclaimer: Information provided on this website is general in nature and does not constitute financial advice.
PropertyGuru will endeavour to update the website as needed. However, information can change without notice and we do not guarantee the accuracy of the information on the website, including information provided by third parties, at any particular time. Whilst every effort has been made to ensure that the information provided is accurate, individuals must not rely on this information to make a financial or investment decision. Before making any decision, we recommend you consult a financial planner or your bank to take into account your particular financial situation and individual needs. PropertyGuru does not give any warranty as to the accuracy, reliability or completeness of information which is contained on this website. Except insofar as any liability under statute cannot be excluded, PropertyGuru and its employees do not accept any liability for any error or omission on this website or for any resulting loss or damage suffered by the recipient or any other person.