This is problematic for a few reasons: firstly, public housing should primarily be for owner-occupation, not for investment. It should be used to help Singaporeans afford a roof over their heads, not give us a windfall. Secondly, without intervention, gentrification may occur when only the wealthy can afford to buy homes and live in these expensive areas.
HDB Prime Location Public Housing Model Summary
1. Additional Subsidies for PLH HDB Flats, with Subsidy Recovery Upon Resale
2. MOP Extended to 10 Years for PLH BTO Flats
For PLH HDB flats, the MOP is doubled to 10 years and will apply to both new flats and resale flat buyers.
10 years is really quite a long time, especially for new flat buyers – say you've successfully applied for a PLH BTO flat in November 2021 and the project takes four years to build, you can only sell the flat 14 years later.
This is intentional and meant to "strengthen the owner-occupation intent". Buyers will be discouraged from buying these prime flats with speculative intent to 'flip' them shortly after.
3. Reduction of Married Child Priority Scheme (MCPS)
For example, the MCPS flats allocated may be kept more or less the same if there are many older HDB flats nearby. However, if the PLH BTO project is surrounded by private properties, then the quota may be lowered to give others more opportunities to buy flats there.
4. Resale Buyers Subject to BTO Eligibility Criteria
This includes conditions around citizenship, family nucleus, income ceiling and private property ownership. In a nutshell:
A big change is that PLH resale flats are primarily for Singaporeans only. Also, singles are not eligible for now. The prevailing BTO income ceiling will apply (whatever it is 10+ years down the road). The rules around private property ownership are also tightened – while the disposal period for typical resale flats is only six months of purchase, for PLH flats it is in the past 30 months.
"There is an income ceiling (currently $14,000) for PLH resale flats while other resale flats have no income ceiling. This, again, is to prevent stereotyping that PLH resale flats are for the higher-income buyers only, and a bid to keep them affordable and more inclusive for all," said Dr Tan Tee Khoon, Country Manager – PropertyGuru Singapore.
This seems to be one of the tighter conditions, and the Government said that they will wait until around half of the 99-year lease before considering a review.
5. Renting of Whole PLH HDB Flat Not Allowed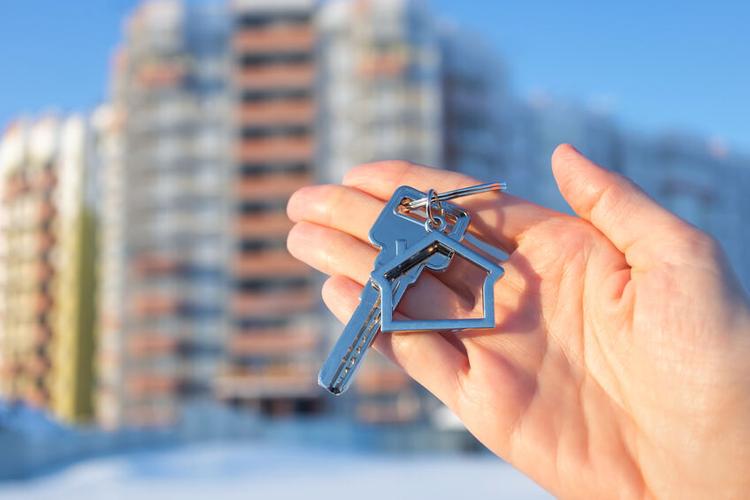 Finally, to further discourage investors, renting the whole unit will not be allowed for the Prime Location Public Housing model – even after you've completed the long MOP. You may rent out rooms as usual, but not the entire apartment.
HDB Prime Location Public Housing Model: Yay or Nay?
As you can see, the main focus of the new PLH model is to reduce speculative activity and encourage inclusiveness. There is a strong social objective to ensure that these 'atas' areas don't become wealthy enclaves.
So, since we can all agree that public housing should be kept affordable and accessible to all, the new PLH model by and large makes sense.
The 10-year MOP will weed out those who just want to 'flip' the property for profit, and in case there are some who are willing to wait it out, there is the subsidy recovery to dampen the windfall.
Furthermore, the tightened rules disallowing rental of the whole unit will also stop people from treating HDB properties as pure investments. With this, owners will no longer be able to buy the prime BTO flats and then upgrade and move out to private property, while keeping the HDB flat for rental income. They can buy a private property as an investment (after the MOP is fulfilled) but must continue to stay in the HDB flat.
"The clawback of additional subsidies under the Prime Location Public Housing model when the HDB lessee is able to dispose of the flat after an extended MOP of 10 years, is a mechanism put in place for equitability. This prevents HDB lessees of the prime housing location from over-benefitting as compared to another HDB lessee in a non-prime housing location.
The key to this new policy would be the formulae to compute the clawback which is specifically targeted at additional subsidies in the first sale. Unlike other housing locations, the MOP is extended. So the formulae may have an adjustment factor for parity too," said Dr. Tan Tee Khoon, Country Manager, PropertyGuru Singapore.
HDB BTO Launches Under the PLH Model
Past PLH BTO Launches (November 2021 to Now)
Upcoming BTO Launches That May Fall Under the PLH Model
Should You Still Buy a Prime HDB Flat Under the PLH Model?
That's up to you, but we say – if you're eligible and intend to live there for the long term, go for it! In terms of accessibility and convenience, these are the best HDB flats you can hope for. The additional subsidies to keep BTO prices down are a plus.
One thing to take note of is that depending on the land size, these projects may comprise mostly smaller units. For those who foresee having children or more family members, the 10-year MOP is a long time and should be considered when you're making plans.
If you had your eye on prime-area HDB flats for the profits, then you can probably give it up. The Prime Location Public Housing model was designed to manage this intent, and most of the ground (if not all) is covered.
Disclaimer: The information is provided for general information only. PropertyGuru Pte Ltd makes no representations or warranties in relation to the information, including but not limited to any representation or warranty as to the fitness for any particular purpose of the information to the fullest extent permitted by law. While every effort has been made to ensure that the information provided in this article is accurate, reliable, and complete as of the time of writing, the information provided in this article should not be relied upon to make any financial, investment, real estate or legal decisions. Additionally, the information should not substitute advice from a trained professional who can take into account your personal facts and circumstances, and we accept no liability if you use the information to form decisions.