The Enhanced CPF Housing Grant, or more commonly known as EHG Grant, is a housing grant that helps make HDB flats more affordable to first-time flat buyers.
Introduced in 2019, the EHG is the successor of the previous
Additional Housing Grant (AHG) and Special Housing Grant (SHG). EHG has streamlined the CPF Housing Grants system and help make HDB flats more affordable and accessible to first-time home buyers. On top of that, resale flat buyers are also eligible for the grant. Here's the overview of the changes:
Enhanced CPF Housing Grant (EHG): What You Need To Know
Previously, there was the Additional CPF Housing Grant (AHG) and the Special CPF Housing Grant (SHG) available for HDB flat buyers.
This could be quite confusing for people looking to buy an HDB flat. The EHG replaces both the AHG and SHG, helping to simplify the grant structure for prospective HDB flat owners.
Here's a comparison between the EHG and the old AHG & SHG:
Am I Eligible for the Enhanced Housing Grant?
In order to qualify for the EHG, you'll need to meet the following criteria:
You must be applying for a flat for the first time

Your average gross monthly household income for the previous 12 months can't exceed $9,000

You must be continuously employed for the past 12 months prior to applying for the flat

For the full EHG grant, the flat must have a sufficient lease to cover the youngest buyer to the age of 95

If the remaining lease isn't sufficient, the EHG given will be pro-rated

Exceptions are made for buyers of 2-room Flexi flats on short leases

You can't own any private properties or land whether locally or overseas

You also can't have disposed of any of these within the last 30 months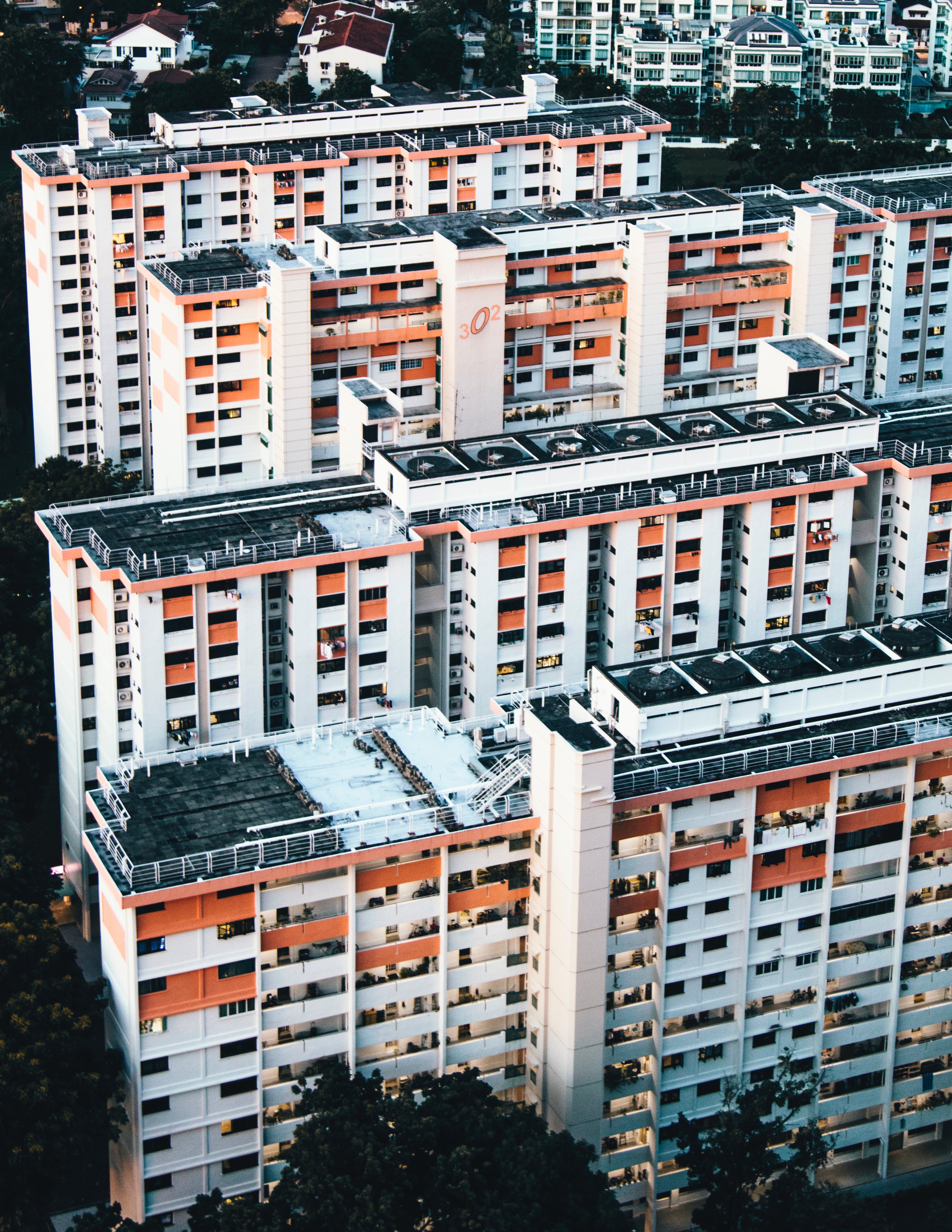 How Much Enhanced Housing Grant (EHG) Can I Get?
How much you receive through the EHG will depend on your average gross monthly household income for the past 12 months.
Since such grants are targeted at those with a lower income, families with lower household incomes are entitled to larger grants.
Household income would comprise the incomes of everyone in your home, and not just one applicant/co-owner.
| | |
| --- | --- |
| Average monthly household income* over 12 months | |
| | |
| | |
| | |
| | |
| | |
| | |
| | |
| | |
| | |
| | |
| | |
| | |
| | |
| | |
| | |
| | |
What If I'm a Single Applicant?
Singles will also stand to benefit from the new EHG. The criteria will be proportionally adjusted for single first-timer grant applicants.
| | |
| --- | --- |
| Average Monthly Household Income* Over 12 Months | |
| | |
| | |
| | |
| | |
| | |
| | |
| | |
| | |
| | |
| | |
| | |
| | |
| | |
| | |
| | |
| | |
How Much EHG Can I Get for Resale Flats?
Like new HDB flats, resale flat buyers are also eligible for the EHG. However, aside from your household's monthly income, the grant amount you can receive is also determined by the flat's remaining lease.
As explained above, the flat's remaining lease must be enough to cover the youngest buyer and the spouse/fiance until the age of 95 years old, otherwise,
the grant amount will be pro-rated based on the remaining lease. Also, the remaining lease of the flat must be at least 20 years old.
What does the Enhanced CPF Housing Grant Mean for New Homeowners?
The EHG provides higher grant amounts and will be available to more families and individuals, compared to the Additional CPF Housing Grant and Special CPF Housing Grant previously.
Resale flat buyers stand to gain the most, with the maximum grant amount increased from $120,000 to $160,000. The increase of the CPF Housing Grant income ceiling from $12,000 to $14,000 will also unlock a lump sum grant of $50,000 for a sizeable group of buyers.
Increased Income Ceilings: More Singaporeans Eligible for BTO Flats Now
One of the criteria to be eligible to purchase a flat directly from HDB — be it a BTO,
Sale of Balance Flat (SBF)
or ROF flat — is that your average gross household monthly income cannot exceed a certain amount (see below). This is to make it easier for lower to middle-income families to own an affordable starter home.
Between 2016 to 2018, HDB had to turn down an average of 360 applications each year for new flats and
executive condos (ECs)
, because these applicants didn't meet the eligibility criteria for income ceilings.
The last income ceiling increase was four years ago. Since then, Singapore's median household income has risen, and the government have increased the income ceiling to account for that, so that enough Singaporeans will still be eligible to buy a BTO, whose prices have also increased in this period.
How the New HDB Income Ceilings Apply to Families and Singles
With the higher income ceilings in place, more families and individuals will be eligible for HDB flats.
Here's a look at the current and old income ceilings:
2-room Flexi flat (99-year lease):
| | |
| --- | --- |
| | |
| | |
| $18,000 (for extended or multi-generation families) | $21,000 (for extended or multi-generation families) |
| | |
Although these new income caps mean that more people will be eligible for grants, this also means that there will be increased competition when purchasing HDB flats.
If you're a new, aspiring homeowner, this may seem like a bad thing, as more competition could mean less chance of a successful BTO ballot.
That said, HDB anticipates that demand for housing will go up, and to meet that demand they will increase the supplies of BTO's in the coming years.