Singapore Home Loans 101: Breaking Down The Basics - PropertyGuru Finance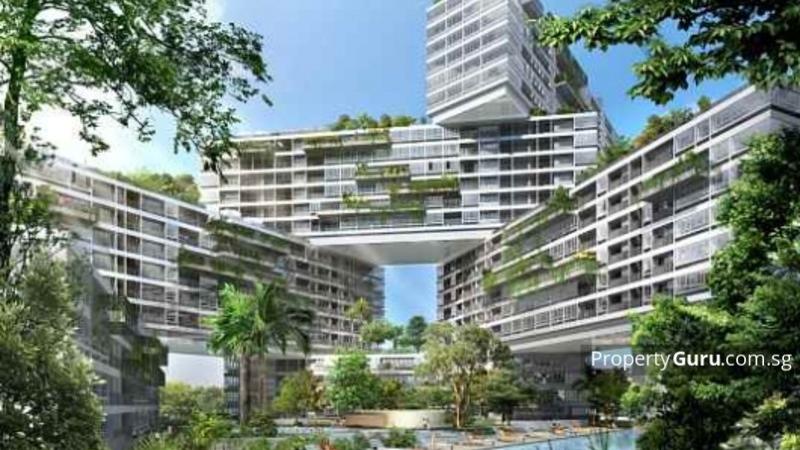 Unlike ordering your kopi-c or chicken rice, home loans aren't as straightforward. There's just a lot of industry jargon out there: lock-in periods, subsidies, fixed interest rates, floating interest rates, and more.
Whether you're planning to buy an HDB or viewing private properties, we're here to answer all your home loan questions. Keep reading to learn more about the home loan basics in Singapore.
Frequently Asked Questions Getting A Home Loan in Singapore
Home loan basics: How do I get a home loan in Singapore?
First, compare home loan offers. After you've shortlisted your top home loan options, gather your documents to submit a preliminary application. Some common documents you'll need include:
Copy of your NRIC

Most recent payslips (3 months)

Most recent Notice of Assessment (2 years)

Latest CPF Ordinary Account Statement
After that, allow time for bank assessment before receiving your In-Principle Approval (IPA). Once you've secured an IPA, check the final terms and conditions before making a final decision on a home lender.
Home loan basics: How should I compare home loans in Singapore?
There is no single 'best' home loan, but h
ere is a list of criteria to consider when comparing home loans:
The interest rate

Type of interest rate (fixed interest rate or variable interest rate)

If you opt for variable rate,

understand what the rates are pegged against

:

1 month/3 month SIBOR, fixed deposit rates or board rates

Valuation fees

Any waiver of redemption payable

if you sell your property during the lock-in period

Free conversion within/at the end of the lock-in period

Home loan basics: Should I choose a bank loan or an HDB loan?
Most HDB home buyers choose the HDB mortgage since it's more lenient. To qualify for an HDB, you'll only need to put down a 10% down payment. On the other hand, bank loan interest rates change,
and are 0.1% above CPF Ordinary Account interest rate. Despite this, bank loan rates are usually lower compared to the HDB's concessionary interest rate of 2.6%
. Bank loans also remain competitive, with many options to pick from, ranging from fixed to floating interest rates.
Home loan basics: What is the difference between fixed interest rate versus floating interest rate?
A fixed interest rate means that your instalments will remain the same every month until the next cycle of your loan tenure. These usually range between 2 to 5 years, depending on the loan
package that
you choose. People who opt for a fixed interest rate find it easier to allocate budget towards the monthly instalments since the rates are stable. Once the fixed interest rate
time frame
is completed, it changes to a floating interest rate, at which point many homeowners refinance to a
fixed rate loan package, if they still prefer fixed rates.
Floating interest rates
fluctuate during the loan tenure. The frequency is based on the underlying pegged benchmark.
In other words, they can go up or down at any time. Home buyers opt for floating interest rates if
they have the perception
that interest rates will decrease or remain low for a
certain
period of time. With floating rate packages, monthly payments can decrease only if interest rates decrease. There are 3 different types of floating rates in Singapore: Board rates, SIBOR-pegged floating rates, and fixed deposit
rates
.
As a general rule of thumb, choose fixed rates when interest rates are rising and choose floating rates when interest rate
environment is
flat or declining. You can read more about fixed vs floating rates here.
Home loan basics: What is a lock-in period?
It's a period of time where you'll be 'locked-in' or tied to a home
loan package in the same bank
. You'll usually get a special interest rate during your lock in period. Lock-in periods usually last between 1 to 5 years, and your monthly instalments don't change. On the downside, you won't be allowed to switch banks, even if you come across a lower rate,
in due time
. That is, unless you're willing to pay a
penalty and incur an additional cost to
sell your home during the lock-in period.
Home loan basics: What is the loan term?
It's
the duration of time that you take to repay the entire loan. Loan terms usually last between 10 to 35 years. Longer loan terms translate to smaller monthly repayments, but higher interest over time. Younger home buyers usually choose the maximum 25 to 35 year home loan term. The maximum loan term is usually capped to the age of 65. In other words, if you're buying a home at the age of 55, banks will give you a loan term of up to 10 years.
Home loan basics: What is the current home loan rate?
I
n Singapore, the current home loan
rates for banks are around 1.4% to 1.8% p.a. For the HDB Concessionary Loan, it is 2.6%.
Home loan basics: What do banks look for when approving a home loan?
The bank will take into consideration:
Your income

Age

Number of dependents

Education level

Your employment (whether you're employed by a company, self-employed, and the length of employment)

Your credit history

and monthly financial commitments

The property type you want to buy (HDB versus private property)

Location of the property

Current market value of the property
Home loan basics: What's the difference between refinance and reprice?
Refinancing is when you move your home loan to a different bank to get better interest rates, whereas repricing is when you change your home loan package within the same bank,
for a better home loan rate package. You can read more about refinancing vs repricing here.
Home loan basics: What should I do if my home loan is denied?
If you were denied a home loan, find out why you weren't given financing. Once you determine why you were rejected, try adjusting your application, evaluate other available home loan options, contact other banks for home loans,
or get help from a
Home Finance Adviso
r
.
Home loan basics: How do I get a home loan if I have bad credit history?
If you've got a history of making late payments, you may not be approved for a loan. There's no quick fix, you'll need to either wait a few years and apply again with better credit history or try applying for a smaller home loan
quantum
.
Home loan basics: Can I get a home loan for property that is currently under construction?
Yes, you can choose from a variety of competitive rates for apartments that are under construction.
Home loan basics: How much home loan can I qualify for?
For your first home, banks can lend you up to 75% of the home purchase price. For your second home loan, you can borrow up to 45% of the home purchase price. Other factors that come into play include loan tenure, personal income, and if you have other existing loans.
Home loan basics: What is The Total Debt Servicing Ratio (TDSR)?
The TDSR places a limit on the amount you can borrow by ensuring your monthly debt repayments account for less than 60% of your monthly income. Use our
TDSR calculator
to find out how much of your gross income you can put towards your home loan.
Home loan basics: Can I use my CPF savings to buy a home?
Yes, you can use savings from your
CPF Ordinary Account
to purchase property, pay legal fees, and settle the stamp duty fees.
Home loan basics: Can foreigners buy property in Singapore?
Foreigners can't purchase HDBs or landed property
(subject to approval from Singapore Land Authority)
, however, they are eligible to purchase condos. Just note the 20% Additional Buyer's Stamp Duty (ABSD)
as well as the 3% Buyer's Stamp Duty.
Home loan basics: What is a valuation fee?
A valuation fee is paid when the bank evaluates the market value of your home. Based on the value of your property, this fee can be anywhere between S$150 to S$700.
Home loan basics: What is a late payment fee?
It's the fee from the bank if you fail to pay your home loan on time. A late payment fee isn't exactly pocket change, it can actually be a significant amount that varies based on bank, so be sure to make your home loan payments on time!
Home loan basics: What is a partial repayment penalty?
If you make
capital pre-
payments in addition to the agreed monthly repayments
during the lock-in period
, it's likely that your bank may charge you a
partial prepayment penalty.
Home loan basics: What is a cancellation fee?
If you decide to cancel the home loan before your bank
disburses the home loan and after you have signed the bank's letter of offer
, you'll need to pay a cancellation fee.
Need help refinancing your home loan?
Our Home finance Advisor can help you:
Save time – Discover the latest property market trends and insights

Save money – Access personalised home refinance advice based on your goals

Make smarter property decisions – Explore and compare bank packages
Disclaimer:
The information contained in this article is intended to be of a general nature only. It has been prepared without taking into account any person's objectives, financial situation or needs. PropertyGuru recommends that you seek professional financial advice before acting on any information in this article.