Fixed vs Floating Rate Home Loans in Singapore: How to Pick the Right One (2022)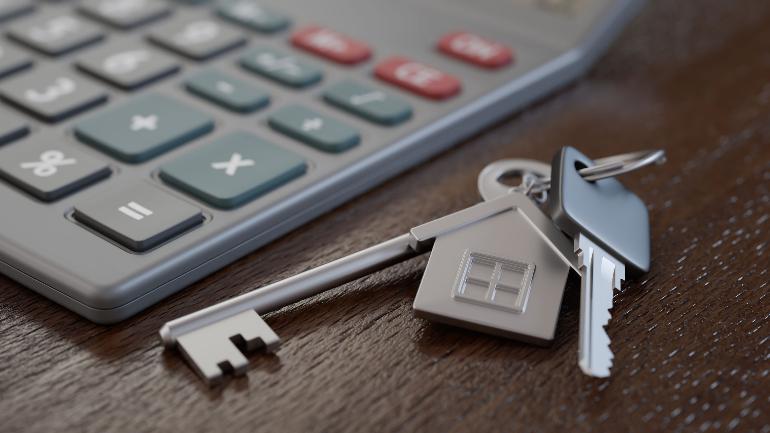 We'll give you more info so you can make a more informed decision. Hint: it's not just about the interest rate percentages!
Home Loans Singapore: a Brief Background
Think of it as buying a durian; home loans might all look the same to the uninitiated, but prise them apart and you'll see big differences, and some might not be to your taste. So you have to do your homework to make sure you're getting a loan that's good for you.
What Is a Fixed Home Rate Loan?
Contrary to what its name may suggest, the interest rates of a fixed home rate (FHR) loan in Singapore typically only remain fixed for two or three years.
The bank spread is the additional percentage that the bank earns from you in addition to the cost of lending you the principal.
The typical lock-in period of an FHR loan matches the period of fixed interest rate. (We'll explain what lock-in periods are later in the article.)
Fixed Home Rate (FHR) Loan: Who Is It For?
Homeowners with low-risk appetite in the near term
Homeowners who want certainty in a volatile interest rate environment
Homeowners with a tight fixed budget for a mortgage in the near term
Homeowners who are willing to go to the effort and expense (about $3,000 worth in legal fees) to refinance their property after the fixed rate period is over
Landlords who want to keep mortgage repayments constant for ease of financing
What Is a Floating Rate Home Loan?
In Singapore, a floating rate home loan can be either a Singapore Interbank Offered Rate (SIBOR)-based loan, Singapore Overnight Rate Average (SORA)-based loan, or a Fixed Deposit Based Rate (FDR) loan.
The lock-in period for floating rate loans is typically two years. Floating rate home loans may have more relaxed rules on partial repayment during the lock-in period.
Now, let's talk about the types of floating rate home loans: SIBOR, SORA, and FDR home loans.
What Is a SIBOR-based Home Loan?
It may sound complicated, but such a process is certainly seen as a fairer way of determining home loans, as SIBOR is collectively set by multiple banks and typically highly correlated to interest rates set by the US Federal Reserve, which is seen as the global benchmark of interest rates.
For the property buyer, SIBOR-pegged home loans are a formula comprising of the SIBOR rates and bank spread. There are typically two types of SIBOR-pegged loans:
(Bank spread + 1-month SIBOR rate)
Rate changes every month
(Bank spread + 3-month SIBOR rate)
Rate changes every 3 months
SIBOR-based Home Loan: Who Is It For?
Homeowners who have factored in a buffer in their housing budget for interest rate increases
Homeowners who expect interest rates to trend down instead of up
What Are SORA-based Home Loans
In 2020, banks have begun offering SORA-pegged housing loans. SORA rates are backward-looking overnight rates. As compared to SIBOR and SOR (which are both forward-looking rates), SORA rates are considered more stable.
Eventually, SIBOR and SOR will be phased out.
What Is a Fixed Deposit Based Rate (FDR) Home Loan?
The below rundown on the pros and cons of each type of home loan may help you make a better decision:
Below are some homeowner scenarios to help you choose the type of home loan suited to you.
FDR-based Home Loan: Who Is It For?
Homeowners who want a sense of control, as FDR home loans let them undertake a hedging strategy to minimise interest rate volatility
What Is a Lock-in Period?
The lock-in period restricts you from partial/full prepayment of your home loan. Refinancing (see next point) is considered a full prepayment of your existing home loan.
If you choose to refinance your home loan before the lock-in period ends, you may have to pay a hefty partial/full prepayment penalty, which is typically 1.5% of your outstanding principal.
If you've received legal subsidies taking the home loan, the bank will also likely require you to refund the amount if you refinance your home loan during the lock-in period.
Understanding Home Loan Refinancing: What Is Refinancing?
However, don't count on home loan refinancing to reduce your interest rates, for the following reasons:
You have to pay legal fees when refinancing your loan (about $3,000)
Refinancing is subject to approval based on financing rules that could change over time (e.g. loan-to-value ratio)
Refinancing is subject to approval based on the borrower's financial status at the time of refinancing
Refinancing is subject to approval based on the refinancing amount
SmartRefi helps you track your existing mortgage and compares it against the interest rates of applicable loan packages from the major banks in Singapore. It'll determine your estimated net potential savings and notify you of suitable refinance housing loan recommendations.
If you are ready to refinance your loan, SmartRefi's Switch Alert will let you lock in your savings through PropertyGuru Finance's mortgage experts. Then, our experts will process your loan. It's that easy!
What Are Promotional Rates for When You Refinance Home Loans?
A promotional home loan interest rate is a limited-time rate that is lower than the rate for the remaining tenure of the loan. If you are taking a home loan with a promotional rate, ensure you know how much your monthly repayments will increase when the promotional period is over.
Other Questions to Ask Before Deciding on Which Home Loan to Take
It'll also be useful to ask your bank/lender to explain:
How the reference rate is derived
How often the interest rate may be reset
Under what circumstances the rate is changed
What special features, if any, apply and if these will be removed or amended later
More FAQs about Fixed vs Floating Rate Home Loans And Home Loan Refinancing
Should I Take Floating or Fixed Home Loan?
Pick a loan based on your current financial needs and ability to tolerate floating interest rate fluctuations. And even after you've made your choice, you can refinance!
What Is the Difference Between Floating Rate and Fixed Rate?
Floating rate loans have interest rates pegged to a reference rate such as SIBOR or SORA. Fixed rates remain unchanging for a set period.
Will Home Loan Interest Rates Go Down in 2021?
Interest rates are at historically low levels but are gradually increasing over the course of 2021. While we can't say whether this will remain a trend, you should monitor rates closely and be prudent with your property purchases.
Can You Refinance Your Home Loan with the Same Bank?
No. This will be called repricing. Home loan refinancing is when you switch to another bank.
When Should I Refinance My HDB Loan?
You can refinance HDB loans any time, but most HDB homeowners refinance after 4 to 5 years. This is after they have paid off at least 25% of the property's value/price so that they would not need to pay any more cash.
Is There Any Lock-In Period for HDB Loan?
Unlike bank loans, HDB loans do not have any lock-in period. You are free to redeem it or refinance your loan at any time.
How Long Does It Take for A HDB Loan Refinance to Go Through?
How long HDB refinancing takes may depend on the volume of applications received by the bank, as well as their individual processing times. However, it generally takes 4 to 6 weeks to complete.
Mortgage Comparison Tool
Find the best loans and interest rates from major banks