Well, with the results of the August 2022 BTO exercise being released today, on 12 October 2022, we thought we would take a look back at the latest exercise and try to understand why the Tampines site was so popular.
Overview of Tampines August 2022 BTO Launch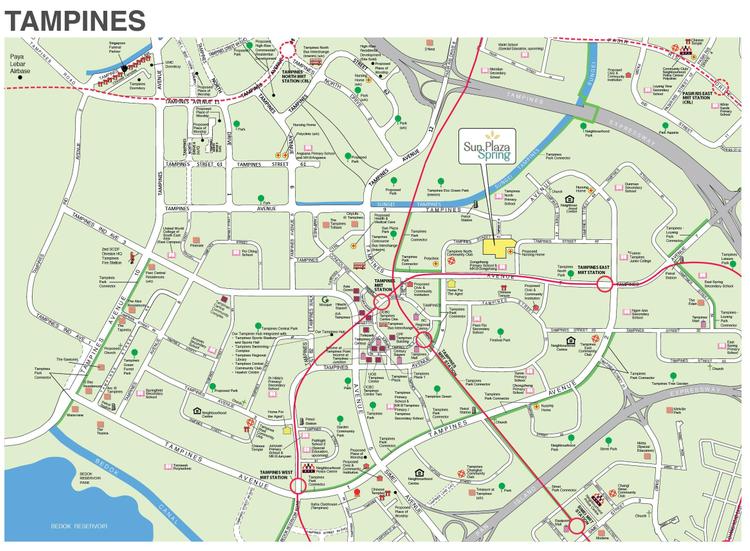 August 2022 BTO Tampines Flats: Reasons Why Singaporeans Chose to Apply or Not
1. Location of the August 2022 BTO Tampines Flats
He says, "The location is near but not near enough to an MRT station. I love that there are good public transport links, but they're all at a 10-minute walk away, which translates into a 20-minute walk for my aged mum, who is used to having an MRT station at her doorstep in her current place in Serangoon. There also doesn't seem to be a hawker centre or 'kopitiam' nearby as this site is in a newer part of Tampines. Also, next time if I want to go to Orchard Road, it's gonna be a long journey; it's a no for me."
On the other hand, finance executive Aini, 29, was excited about the location, but eventually did not apply due to other factors.
"I've been a Tampines girl all my life, so my parents, my close neighbours, and everything I need is here. The location is good: I'm a pro when it comes to cutting through the blocks, so I can take less than 10 minutes to reach the town centre. As for travelling to central Singapore to meet friends, we now have the Downtown Line and express buses like 59 and 129 that can take us via the expressway to other parts of Singapore in a flash! There are choice schools in the area too. And I can't do without my regular visits to the malls here and to the happening Our Tampines Hub," she shares.
2. Prices of the August 2022 BTO Tampines Flats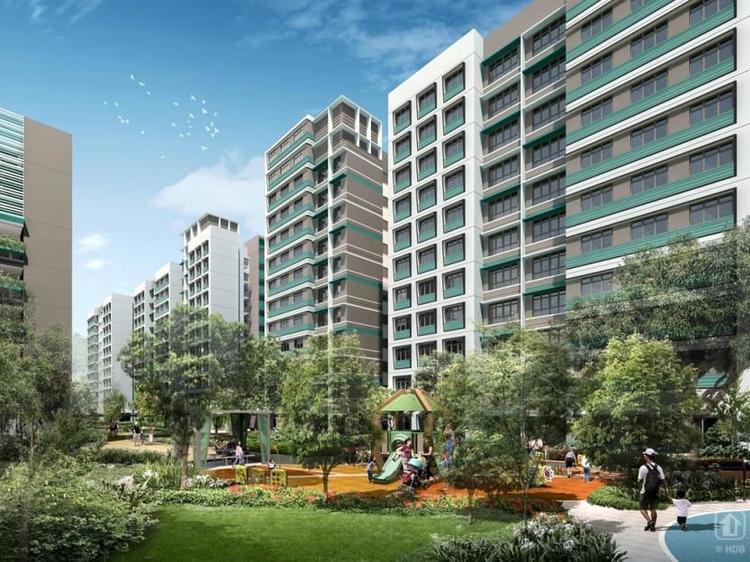 3. Probability of Securing an August 2022 BTO Tampines Flat
4. Height of the August 2022 BTO Tampines Flats
The units of Sun Plaza Spring are spread across three 11-storey blocks. This is likely due to their proximity to Changi Airport, as other blocks in Tampines are also around this height.
For Holly, block height is not an issue. She says, "It doesn't matter how high or low my flat is; a home is still a home. And don't we pay less for lower floors; and if the lift breaks down, there are fewer flights of stairs to walk?"
However, for Wayne, another reason why he decided to apply for the Bukit Merah project instead was that the blocks went up as high as 50 storeys. "It would be awesome, to have a view of both the city and/or the coast of Singapore around Sentosa. I went up to my friend's block at City Vue @ Henderson, and I felt so inspired by the breathtaking view. Since then, anything lower than the 25th storey doesn't cut it for me. I would feel like a Hobbit if I lived on the 11th floor."
5. Estimated Completion Time of the August 2022 BTO Tampines Flats
An HDB BTO flat typically takes over three years to over five years to complete. This process could take even longer now due to the delays brought on by the pandemic. Other factors that could also affect completion times include the location of the project site, whether there are additional works to be done on the site, the number of storeys, accessibility of the site for heavy vehicles, and so on.
Sarah notes, "We jumped for joy when we saw the shorter waiting time for Tampines. This means we can have a place of our own quicker, as it does get a bit cramped living with my in-laws/parents (we've alternated over the past three years, partly due to the pandemic). It's really a no-brainer as waiting times can be arduous these days. Even renting or buying resale is pricey and tough as there's a lot of property demand now."
Aini was also attracted to the Tampines project due to the shorter waiting time, for similar reasons as Sarah. Meanwhile, Ryan has concerns about a "rushed" project.
"Would it compromise on the quality? It's all like Lego bricks with pre-fabricated stuff but what if they are rushing to deliver within the promised 3.8 years or less? Even if the quality is not affected, the workers could be overworked as there's pressure to deliver within the promised timeframe. I wouldn't like that on my conscience," he muses.
Upcoming BTO November 2022 Launch