Here are a few possible reasons why the May 2022 Bukit Merah and Queenstown launches did not do so well, in spite of their highly desirable locations.
1. Long BTO Completion Time of 60 months for Prime Location Public Housing Flats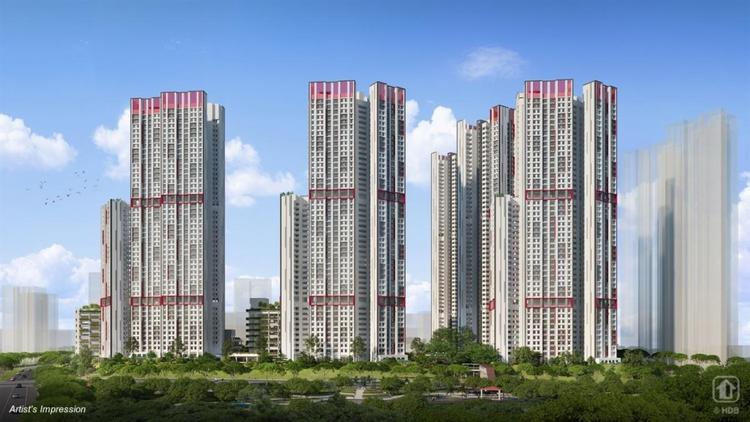 The low BTO application rates could be a strong indicator that young couples are no longer willing to wait out long BTO completion times, no matter how highly desirable the location.
The COVID-19 pandemic has disrupted the lives of many Singaporeans. Though BTO construction delays persisted, it didn't stop the aspirations of homeownership and marriage for those who came of age in the last two years.
Those who were affected by BTO construction delays rented in the interim, while other young families who had pressing housing needs or were unwilling to wait turned to the HDB resale market.
This narrative has persisted for more than a year as BTO construction delays endure. Hence, for the young who are happily coupled up and have their finances secured, they may prefer to buy a flat ASAP and 'move on' with their lives, on their own timeline.
So while five years is not a long time in the grand scheme of things, the low take-up rate, especially for first-timer applicants, reflects the mood that young Singaporeans are unwilling to wait too long for a home.
2. Prime Location Public Housing Prices Are High, Especially for 4-room Flats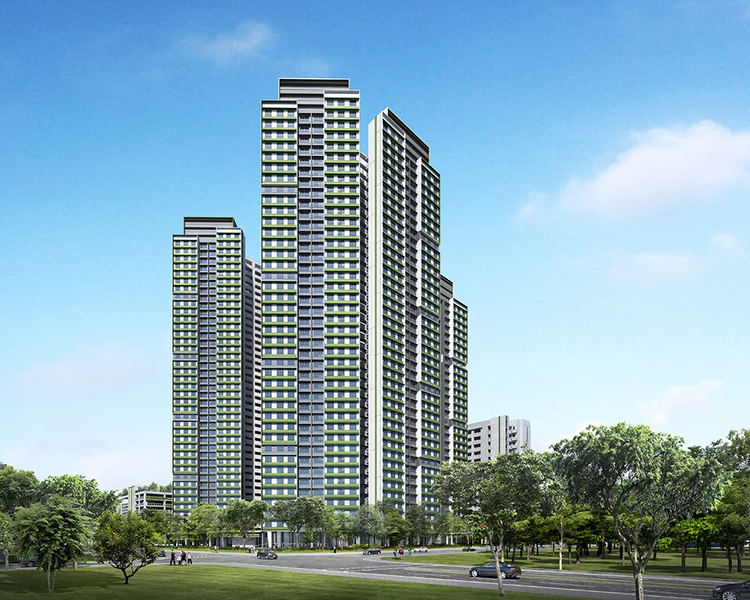 Do note that depending on your chosen unit, the amount you pay will differ. These prices exclude CPF housing grants and assume the loan tenure is 25 years. The HDB loan calculations are based on an interest rate of 2.6% and an LTV of 85%. Meanwhile, the bank loan calculations are based on an interest rate of 1.6% and an LTV of 75%.
Budgeting for a Queenstown May 2022 BTO Flat
Budgeting for a Bukit Merah May 2022 BTO Flat
Although the Prime Location Public Housing model was designed to make flats in central locations more affordable, these prices are still very high, especially for young couples just starting out in their careers.
Affordability is not solely linked to price. Some buyers may be able to afford to buy these flats, but doing so would cause them to be financially stretched every month, or wipe out their CPF savings.
3. Prime Location Public Housing (PLH) Measures Are Working
However, it appears that young couples may be finding the PLH measures to be too restrictive. The longer MOP and inability to rent out the entire unit effectively binds the couple to their flat for a long period of time. Many couples might not want to be locked down to their flat for so long in case they decide to upgrade their home or move overseas.
Notably, many of those trying their luck for the recent PLH BTO projects were second-timers. Here are the PLH BTO application rates for 3-room and bigger flats (non-elderly applicants):
These buyers might be looking to swap their existing flats for one in a more attractive location and are likely to be looking for a home in which they can live for a long time.
4. Increasing Demand for City Fringe Living
Regardless of the demand for BTO flats under the PLH model, demand for city fringe living, in general, remains high. Even before the pandemic, many turned to HDB towns on the city fringe for a home that offered excellent connectivity to the CBD at a more affordable price.
With the implementation of the PLH model, the demand for city fringe accommodation may spill over to city fringe flats not affected by the restrictive measures.
In relation to the growing demand for HDB flats on the city fringe, Dr. Tan Tee Khoon, Country Manager, PropertyGuru Singapore explains:
"New HDB flats in the city centre remain scarce as the area is substantially built-up to serve other additional uses such as office and retail. Any pockets of BTO flats released in the city centre also tend to be pricier as compared elsewhere.
As such, the city fringe (which includes Geylang, Kallang/Whampoa and Marine Parade in the east, Outram and Bukit Merah in the south, Queenstown and Bukit Timah in the west and Bishan, Toa Payoh in the north), is the next best alternative for HDB flat applicants, being a conurbation that extends from the city centre."
While nowhere near the city centre, the demand for the Yishun flats might have been boosted by the fact that two out of the five BTO locations in that launch were PLH flats.
Applying For a Prime Location Public Housing BTO Flat
Due to the highly central location and redevelopment of the area, these homes might have higher investment potential in the eyes of prospective buyers. The HDB has already announced the upcoming construction of 6,000 flats on the current site of Keppel Club and intends to launch them within the next three years.
This article was written by Joanne Poh. A former real estate lawyer, she writes about property and personal finance and spends her free time compulsively learning languages and roller skating in carparks.