CPF Housing Grant Eligibility in Singapore: How Much BTO, Resale Flat and EC Buyers Can Get (2022)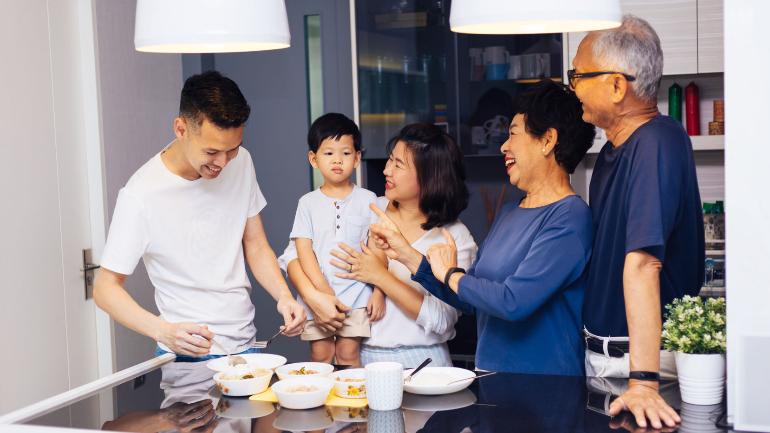 But with so many grants and eligibility conditions, it can get pretty confusing. Worry not, however, in this article, we'll explain everything you need to know about the grants and how you can qualify for them.
CPF Housing Grants (HDB Grants): An Overview
The type of housing grant you're eligible for will largely depend on the following things:
The type of HDB flat (Build-to-Order (BTO), Sale of Balance Flats (SBF), resale HDB flat, or executive condominium (EC))
Whether you're a first-time or second-time applicant (or have received an HDB grant previously)
Whether you're buying as a family/couple or single
Your income ceiling
Assuming that you're buying as a couple, are both Singaporeans, are first-time home buyers, below is the maximum grant amount that you're both eligible for each flat type:
In summary, the maximum grant type and the amount you can get for each type of flat are:
Types of HDB Grants
1. Enhanced CPF Grant (EHG)
—for BTO and Resale Flats
If you're buying as a single or with a non-resident spouse, your income must not exceed $4,500 and you must be employed for the past year. If are buying a flat with other singles or a resale flat with your parents then your income must not exceed $9,000. Like families and couples buying with the EHG, the remaining lease must have at least 20 years left and must cover you until you're 95 years old. You also cannot own any property in Singapore or abroad or must dispose of any property within 30 months before applying for the flat.
2. Proximity Housing Grant (PHG)
—for Resale Flats
3. CPF Housing Grant
—for Resale Flats
For Resale HDB Flats
For SC-SPR households, the grant amount is $40,000 for 2- to 4-room resale flats and $30,000 for 5-room or bigger resale flats. Below are the eligibility conditions:
4. Step-Up CPF Housing Grant
—for BTO and Resale Flats
For a 2-room or 3-room HDB flat in a non-mature estate, second-timer families who are rental tenants can apply for the Step-Up CPF Housing Grant as well.
For Executive Condominiums
At least one applicant must be a SC for the grants in the table above.
A Half-Housing Grant is for first-time SC applicants with an applicant who has previously received a housing subsidy. The flat type for this grant would be a 2-room or bigger.
Looking for Resale HDB Flats/EC Units for Sale?
PropertyGuru will endeavour to update the website as needed. However, information can change without notice and we do not guarantee the accuracy of information on the website, including information provided by third parties, at any particular time.
Whilst every effort has been made to ensure that the information provided is accurate, individuals must not rely on this information to make a financial or investment decision. Before making any decision, we recommend you consult a financial planner or your bank to take into account your particular financial situation and individual needs.
PropertyGuru does not give any warranty as to the accuracy, reliability or completeness of information which is contained in this website. Except insofar as any liability under statute cannot be excluded, PropertyGuru, its employees do not accept any liability for any error or omission on this web site or for any resulting loss or damage suffered by the recipient or any other person.
More FAQS about CPF Housing Grant Eligibility in Singapore
Depending on the type of housing, citizenship status, whether you're a first-time or second-time applicant, buying as a family/couple or single, and income ceiling will affect what type of grant you can get.
You can offset the purchase price of your flat to reduce the mortgage loan you have to take.
Including the Family Grant and EHG, you can get up to $160,000. 
Yes, when you are getting another home and have sold your existing house, you need to pay the money back with accrued interest.