If you're about to purchase your new home and you're still exploring your financing and payment options, hopefully, this could help you decide which approach would be best for your situation. You're welcome!
Contents
HDB vs Bank Loan
Monthly Mortgage Repayments
Longer-Term Management
HDB Loan Xs Bank Loan
Here are three of the most common financing options that Singaporeans consider when buying a new home:
1. HDB Loan All the Way
With a maximum Loan-to-Value (LTV) limit of 80%, it often requires little to no cash up front, which is preferable for many.
It's straightforward in that there is only one interest rate/package and you can sort everything in one appointment at HDB, so you don't have to spend time shopping around.
HDB loans are often very easy to manage too. If you don't do anything, your monthly repayments will remain the same (assuming the HDB interest rate doesn't change from 2.6%, like it hasn't in the last decade).
While this may work for those who want minimal management of their home loan, it would mean paying more interest for the mortgage since HDB's interest rate is currently higher than most banks'.
2. Bank Loan From the Get-Go
Alternatively, these homebuyers may also go for bank loans because they are 'repeat HDB buyers' and may have already used up their maximum of two HDB housing loans, and need recourse to banks in order to finance subsequent properties.
3. HDB Loan First, Then Refinance Your Home Loan to Bank Loan Later
Home loan refinancing does involve some costs (e.g. legal fees, valuation fees), but these are usually under $5,000. Some banks also offer incentives to subsidize these costs, although they often come with clawback clauses to prevent you from refinancing again within the next few years. Also noteworthy is that when refinancing to a bank loan, the LTV is 75%, so if you have not paid off at least 25% of your HDB's price or value, you may need to top up some cash or CPF.
Mortgage Repayments via Cash Vs CPF
Besides choosing how to finance their homes, another important step is to decide how to pay for those mortgages. In this, too, many Singaporeans differ in their approach, depending on their priorities and what they feel is more worth it.
4. Mortgage Repayments Paid 100% From CPF
Therefore, if the purchase price of an apartment is $250,000 and its property value is $270,000, the Valuation Limit should be $250,000 and the Withdrawal Limit is $280,000. You can only pay with CPF within these amounts.
5. Mortgage Repayments Paid 100% in Cash
On the other hand, some homebuyers choose to fully pay in cash because they want to keep their CPF longer to earn interest, and probably use it to pay off their home loan early or at least pay a part of their remaining debt in a lump sum later on. (Of course, this makes sense only if your mortgage rate is lower than the CPF OA interest rate. If you have an HDB loan (which is pegged at +0.1% of the CPF OA), then using cash will cost you instead.)
Indeed, CPF interest rates at 2.5% (for the Ordinary Account) are very decent, and in the absence of investments that offer a higher rate of return, keeping your money in your CPF account for the Government to grow for you still constitutes a profitable investment, one that you would forego if you took the money out to pay for loans.
Paying completely in cash of course puts a higher strain on one's immediate cash flow every month, but if you are confident of your income and do not have any other investments or things you need to spend cash on, then paying by cash is certainly an attractive option.
6. Mortgage Repayments Paid With Part CPF and Part Cash
For some homeowners, they prefer to strike a balance between CPF and cash in order to get the best of both worlds, or simply because they cannot afford to pay in cash completely.
Some homeowners also first start out by relying on CPF, before slowly easing into using cash for part of the repayments once they are in a better financial situation.
Reprice, Refinance or Do Nothing At All
Besides financing and paying for loans, many homeowners also consider changing their loans from time to time, in order to pursue a financial advantage, either from different terms or lower rates and interest charges. This is called home loan refinancing or repricing.
7. Home Loan Repricing: What Is It?
Some Singaporeans consider this option if they want to lower their monthly repayments and interest rates, but since they have a very positive experience with their existing bank, they choose to reprice rather than refinance. It could also be that the homebuyer was led by the bank to this option by advertising good repricing rates.
8. Home Loan Refinancing: What Is It?
9. Don't Reprice or Refinance
Lastly, some homebuyers choose to manage their mortgage passively.
We get it. The inertia to get up and revisit your mortgage is high. It's easy to go into autopilot mode when everything is running seamlessly in the background. You've already secured a mortgage and the regular instalments are automatically deducted from your CPF OA and/or bank account monthly… Do you really have to do anything else?
Many homeowners have this 'out of sight, out of mind' tendency, and while this could be the easiest way forward, it often incurs the most costs because it means losing out on more competitive mortgage rates.
Conclusion: Which 'Strategy' Is Best?
Each of these mortgage payment and management strategies has its pros and cons and at the end of the day, there is no right or wrong option. What matters most is what would work best for your situation and financial goals. You'll need to weigh your own financial needs, and calculate the potential costs and gains, before adopting any course of action, whether you're getting a new home loan, or refinancing an existing one.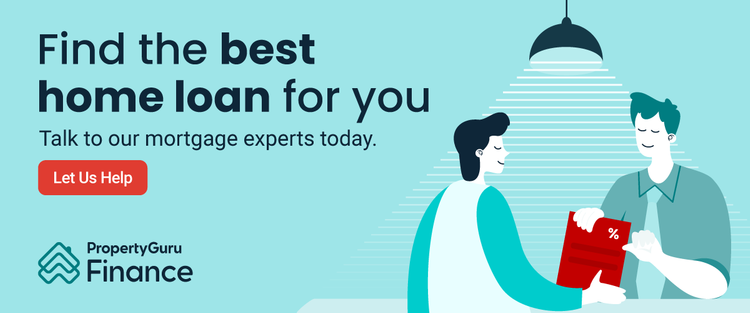 Chat with us on Whatsapp
Fill up an online form
Disclaimer: The information is provided for general information only. PropertyGuru Pte Ltd makes no representations or warranties in relation to the information, including but not limited to any representation or warranty as to the fitness for any particular purpose of the information to the fullest extent permitted by law. While every effort has been made to ensure that the information provided in this article is accurate, reliable, and complete as of the time of writing, the information provided in this article should not be relied upon to make any financial, investment, real estate or legal decisions. Additionally, the information should not substitute advice from a trained professional who can take into account your personal facts and circumstances, and we accept no liability if you use the information to form decisions.