With 3-room flats priced at $409,000 to $474,000 and 4-room flats at $582,000 to $688,000, buyers had to be prepared to pay a premium for a central location.
But if you can't wait for a BTO flat and wish to live in the city fringe, here are some flats to consider.
3-room HDB Flats in the City-Fringe Under $409,000
3-room Flat at 108 Aljunied Crescent: $380,000
This 1980 flat in Aljunied offers quick access not just to the CBD via a 12-minute car ride, but also to Changi Airport via a 20-minute car ride. It is 5 minutes' walk from Aljunied MRT stations and 12 minutes' walk from both Paya Lebar and Mattar MRT stations, giving you access to both the East West, Circle and Downtown Lines.
3-room Flat at 203 Toa Payoh North: $388,000
3-room Flat at 12 Upper Boon Keng Road: $399,999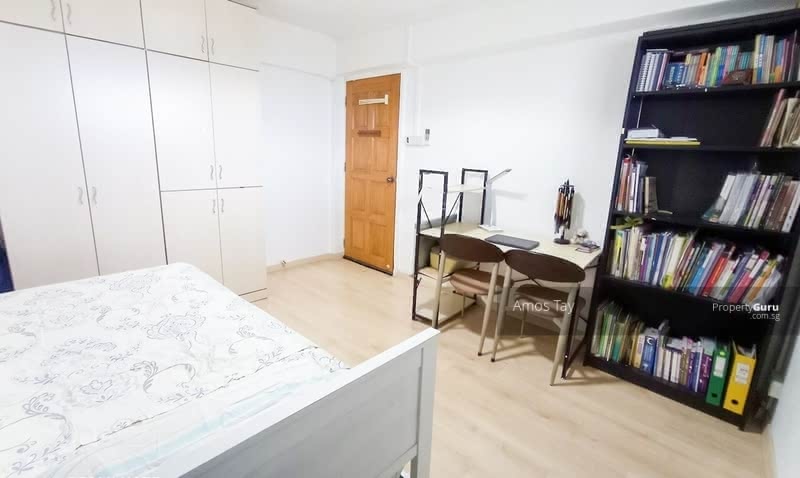 This 1980 flat is located just a 6-minute walk to Kallang MRT station, taking you to the CBD in minutes. Bendemeer and Geylang Bahru MRT stations are about a 12-minute walk away. It is also right beside the Kallang River, so you can take evening strolls by the water if that's your thing.
3-room Flat at 142 Jalan Bukit Merah: $399,999
This 1978 flat's nearest MRT station is the future Keppel station on the Circle Line, about 11 minutes' walk away. For now, residents will have to walk 16 minutes or take a bus out to Tiong Bahru MRT station. If you're a foodie, you'll appreciate the flat's proximity to the hipster enclave at Yong Siak Street.
3-room Flat at 664 Buffalo Road: $380,000
This 1981 flat in the Little India area is extremely well-connected, with Little India MRT station just 3 minutes' walk away. It is actually a short walking distance from the Nov 2021 Rochor BTO site.
By foot, Rochor MRT station is 5 minutes away and Jalan Besar MRT station is 7 minutes away.
4-room HDB Flats in the City-Fringe Under $582,000
When your budget's a little higher at $582,000, you can gain access to newer flats built in 2000 and after.
4-room Flat at 117B Jalan Tenteram: $535,000
4-room Flat at 672B Klang Lane: $550,000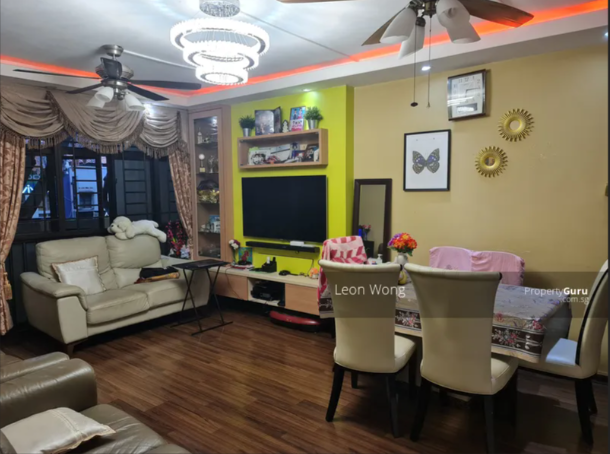 Located 9 minutes' walk from Little India MRT station and 10 minutes' walk from Farrer Park MRT station, this 2000 flat allows its residents to enjoy amenities like Mustafa Centre and City Square Mall, with food and entertainment hotspots Bugis and Jalan Besar just a short walk away.
4-room Flat at 129 Kim Tian Road: $550,000
This 1975 flat is located 8 minutes' walk from Tiong Bahru MRT station and 13 minutes from the future Havelock MRT station on the Thomson-East Coast line. It is not only minutes from the CBD but also in a highly sought-after neighbourhood with lots of F&B and lifestyle amenities. The flat has been renovated twice and looks very new.
4-room Flat at 238 Lorong 1 Toa Payoh: $580,000
4-room Flat at 8 Haig Road: $550,000
4-room Flat at 268 Bishan Street 24: $528,000
This 1991 flat is located 16 minutes' walk from Bishan MRT station, and will also benefit from the opening of future MRT station Teck Ghee, which will be about 11 minutes' walk away. Travelling to town or accessing the different MRT lines is easy.
This article was written by Joanne Poh. A former real estate lawyer, she writes about property and personal finance and spends her free time compulsively learning languages and roller skating in carparks.