Would You Move House to Live Nearer to a Choice Primary School? We Ask 6 Parents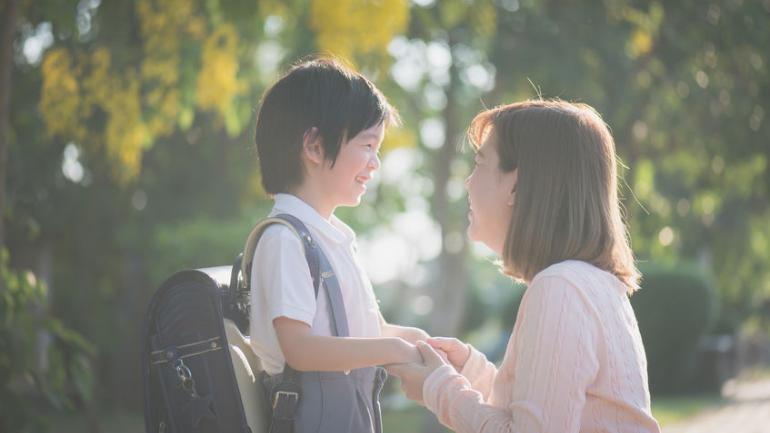 Attending primary school in Singapore is compulsory. If your child is born on or between 2 January 2015 and 1 January 2016, you would be aware of the upcoming 2021
Primary 1 Registration Exercise
. It's no secret that every parent wants the best for their kid and tries to give them a headstart in life. For some, this means sending their child to a choice primary school.
We've heard stories of 'kiasu' parents donating generous sums to or doing volunteer work with their preferred primary school. But did you know: there are actually parents who are more than ready to buy a new property and move just to be closer to their preferred primary school?
Singaporeans Parents Weigh In On Moving House to Live Near Choice Primary Schools
Sure, spending hundreds of thousands (or even millions) on a property just to be near a school may sound crazy, but it's not entirely groundless. After all, the closer you live to your preferred primary school, the better your child's chances of getting in. Here's a quick snapshot of the seven phases (and the priority admission criteria) of primary school admission:
Admission priority is ranked in this order:
Singapore Citizens (SCs) who live within a 1km radius of the school

SCs living between a 1km and 2km radius of the school

SCs living outside a 2km radius of the school

Permanent Residents (PRs) living within a 1km radius of the school

PRs living between a 1km and 2km radius of the school

PRs living outside a 2km radius of the school
As you can see, phases 2B and 2C prioritises a child's admittance to the school based on the distance from their home. This could make a huge difference as to whether your child gets into your choice school
—
especially if it is one that's considered 'branded' or 'elite'.
While none of us on the editorial team would move house for the sole reason of being closer to a primary school, we wanted to know if other parents felt the same. We spoke to six parents (and soon-to-be parents) to find out what they think of moving house to live nearer to a primary school of their choice.
*Note: Views and opinions expressed in this article are the respondents' own. The respondents have chosen to withhold their last names. Answers were edited only for brevity and clarity.
Maybe: "I Already Live Within 2km of My Preferred Primary School"
The first person we spoke to is Sabrina, 32. Her two children are aged 3 and 5, with her eldest entering primary school in 2023. She is hoping to send them both to St. Joseph's Institution Junior and thankfully, she already lives in the Boon Keng area. The fact that her current address
falls within the catchment area of her preferred school was just a happy accident.
Because of this, Sabrina and her husband have no existing plans to move. However, if they do, they would choose a location even closer to the school as this will put her children in the priority for the school enrollment.
Properties near St Joseph's Institution Junior:
Good news! Parents who wish to enrol their children at St. Joseph's Institution Junior can look at HDB flats located in the
Whampoa
, Boon Keng and
Farrer Park
area.
Yes: "I Need to Give My Child Access to a Strong Network"
We also spoke to a 28-year-old male, who preferred not to share his name. He is newlywed and plans to have kids in three years. He and his wife currently live in Dover and hope to send their children to Fairfield Methodist Primary School or Methodist Girls' School when the time comes.
For the couple, the move to Dover was strategic. "We chose Dover for a variety of reasons; for the inherent apartment itself, layout, age, estate, proximity to the workplace. But yes, the schools were a consideration for us," he shares.
He added that he does value sending his children to a choice primary school, explaining that primary schools are "the first step in providing your children with access to a really strong network".
"In my line of work, I've seen what being tapped into a network can do for you. It opens doors—to better opportunities, to better education, to a better lifestyle," he says. He does, however, acknowledge that living near the school "doesn't increase your chances significantly, but it is better than nothing".
Properties near Fairfield Methodist Primary School:
If you've got your heart set on enrolling your child at Fairfield Methodist Primary School, look at condominiums such as
One-North Eden
and
One-North Residences
, or HDB flats along
Ghim Moh Link
.
Yes: "I Want Convenience and to Reduce My Travelling Time"
Sun, 32 is expecting her first child in August. She currently lives in an HDB flat near Macpherson MRT station, which is a great city-fringe location but has no primary schools nearby.
For Sun, she would want to move closer to a primary school more for convenience, rather than getting into an 'elite' school. "If I were to move in a few years time, staying near to [any] primary school will be the main factor. Being a working mum, I would want to cut down as much travel time as possible," she says.
Gabriel, 29, agrees with Sun's point on convenience. He has a 3-month-old son who will enter primary school in 2028. He hopes to send his child to Anglo-Chinese School (Junior) and intends for his future sibling to be in the same school.
Eventually, he intends to relocate his family to be nearer to the school as it is "more convenient" and can "save on travelling time". He and his family are currently living with his parents while waiting for their BTO flat to be completed.
Yes: "I Want My Parents and In-laws to Help in after Primary School Childcare"
Similarly, Katie, 28, wants to move closer to the school of her choice. She currently lives in Punggol, but wants to move near to St Stephen's School in Siglap.
When she decided on the school, she had two criteria in mind: firstly, it is affiliated with reputable secondary schools St. Joseph's Institution and St. Patrick's School, and secondly, it is near her in-laws' and parents' place in the East. This way, her son can go over to his grandparents' houses after school and they can help watch him.
Properties near St Stephen's School:
St Stephen's School is within walking distance of Kembangan MRT. Many of the surrounding residential units are private landed properties, but there are condominium options like
The Trumps
or the soon-to-be-completed
Rymden 77
. For more wallet-friendly options, look at
HDB flats in the Bedok-Chai Chee
area.
Conclusion: It's A Personal Decision
With regards to whether or not it's worth it to make the move, it's ultimately a very personal decision. Some feel that getting a good start in life is very important, and being in a 'good primary school' can help set your children up for success. Others acknowledge the convenience of being near a primary school but aren't too fussed about being near a 'branded' school.
The couples we spoke to had a lot more to share, which we have combined with our research and condensed into this brief summary of the pros and cons of moving to live near your choice primary school:
| | |
| --- | --- |
| | |
| Priority admission into the school (within 2km radius) | Priority admission into the choice school not guaranteed |
| Convenient to fetch and ferry | Could be expensive, especially since many popular schools are in prime districts |
| Less travelling time also means more rest for the child | There may be other inconveniences related to living near a school (e.g. heavy traffic, noisy children, school bells, etc) |
In general, priority admission into highly competitive schools is the main draw for many parents. However, remember that admission is never guaranteed—which is why many parents also volunteer and make donations in hopes of improving their chances.
While being near your choice school makes it very convenient for commuting (and affords your child more time to rest), it may also come with other inconveniences such as congested traffic in the morning. Depending on how near you are, you may also have to put up with the sound of school bells and playing children.
It's also noteworthy that if you're eyeing the 'branded' schools, they tend to be in prime districts where the property is expensive. For example, Gabriel's preferred school ACS Junior is in Newton, which is dominated by private properties which not everybody can afford. Likewise, Katie's choice school St Joseph's School is in Siglap, where the neighbouring properties are mostly landed houses.
More FAQ on Moving House to Be near a Good Primary School
What Is the Best Primary School in Singapore?
Popular primary schools
include but are not limited to Nanyang Primary School, Anglo-Chinese School (Junior), Rosyth School, Raffles Girls' Primary School, and St. Joseph's Institution Junior.
How Can I Transfer My Child to Another Primary School in Singapore?
Should You Move for a Better Primary School?
If you do move, consider your child's aptitude for the school and your financial ability to afford housing near the school of your choice.
Can I Use My Parents Address for School?
No, your child must have lived for at least 30 months at the address used to apply for primary school.
This article was written by Cheryl Chiew, Digital Content Specialist for
PropertyGuru
.
Cheryl likes bread and cats, especially when cats tuck in their limbs so they look like bread. Drop her an email that hopes to find her well at
cheryl@propertyguru.com.sg
.