Parents eager to get their children into one of the top primary schools in Singapore will know that second to being affiliated with a preferred primary school (e.g. being an alumnus) is living up to a 2km radius of the primary school.
Thinking about moving close to one of the top primary schools in Singapore, and want to know what properties are available to snag up right now? We compiled a list of 11 top primary schools in Singapore and some great nearby properties that will make your move worth the effort.
11 Top Primary Schools in Singapore
*It is important to note that ACS Primary, which is now currently in Bukit Timah, will be moving to Tengah to become a co-ed school in 2030. Thereafter, the Barker Road campus will only accept male siblings of current students. This is great news for younger families looking to BTO at the up-and-coming Tengah projects, as it is one of the first choice schools in a non-mature estate.
1. Properties Near Ai Tong School
Bishan Point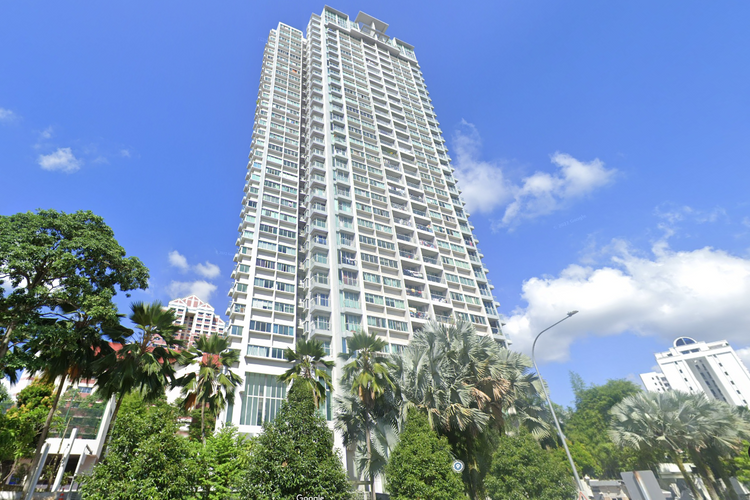 Developed by First Coventry Development Pte Ltd, Bishan Point has 32 floors and 164 units in total. It is right next to Ai Tong School and is fitted with great facilities for children, including swimming and wading pools.
Other amenities include BBQ pits, a playground, and tennis courts. While the condo has a mini-mart within the compound, it is within walking distance to Thomson Plaza and Sin Ming Plaza, for residents to enjoy a selection of amenities.
2. Fulton Hill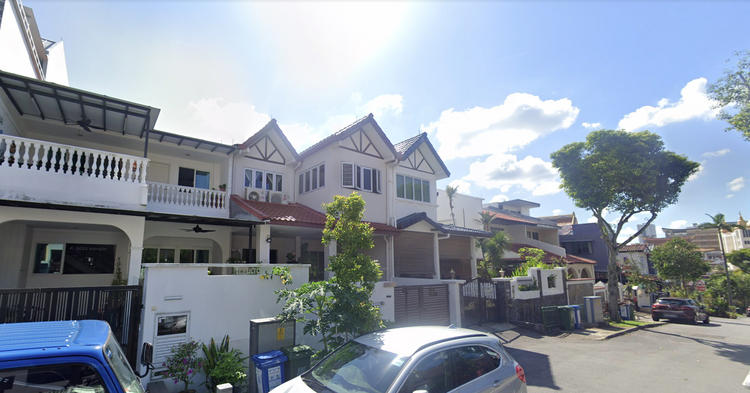 Fulton Hill is a cluster-house development in District 20. Completed in 1970 by Lucky Realty, it consists of 132 freehold units. The property is strategically located, with convenient access to daily necessities and excellent public transportation.
Yio Chu Kang Road and Upper Thomas Road provide easy routes for residents. The area is surrounded by various amenities, including grocery stores, retail outlets, post offices, shopping malls, banks, and eateries, all within walking distance.
3. Sin Ming Avenue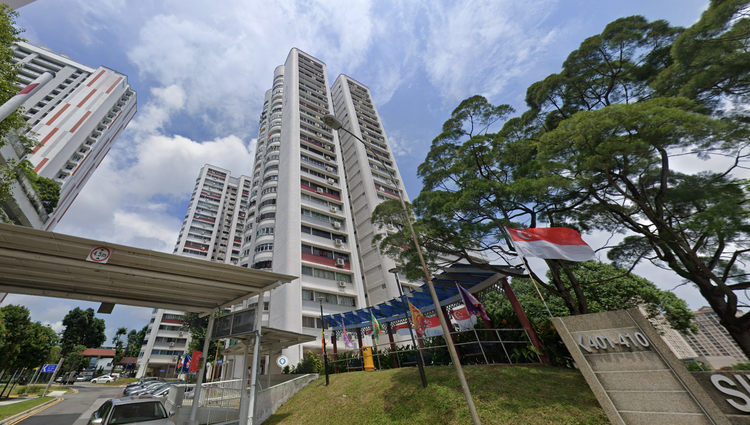 Sin Ming Avenue has a series of 12-storey HDB flats with 64 years left on their leases. The HDB estate offers spacious living spaces, ranging from 1,023 to 2,013 sq ft for a 3-room flat. Families who are nature enthusiasts will be delighted with the neighbouring MacRitchie Nature Trail and Bishan-Ang Mo Kio, providing ample opportunities for outdoor activities.
2. Properties Near Anglo-Chinese School (Junior)
Cavenagh Court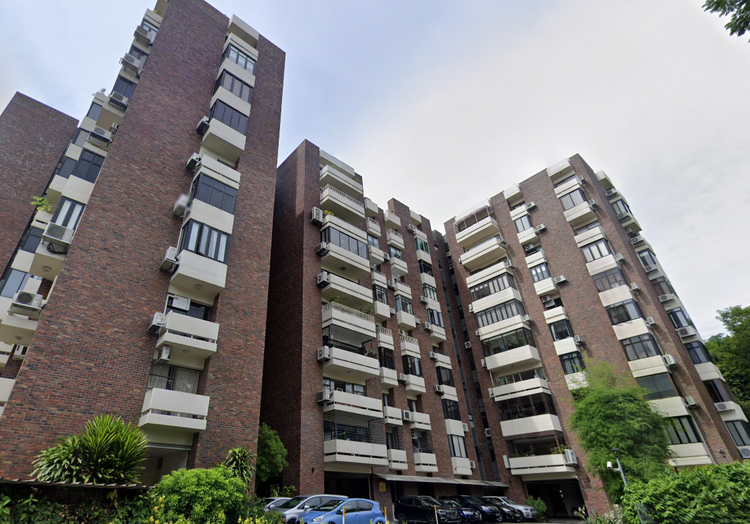 Cavenagh Court's exceptional accessibility stands as one of its main advantages, with numerous bus stops surrounding the development and two nearby MRT stations. Additionally, the proximity of Cavenagh Court to various schools in the area makes it an ideal choice for growing families.
It is also close to Chatsworth International School, Raffles Girls' School, and Arium School of Arts and Sciences. Completed in 1971, the development features basic condominium facilities, including 24-hour security and covered car parking for residents' convenience.
Kopar at Newton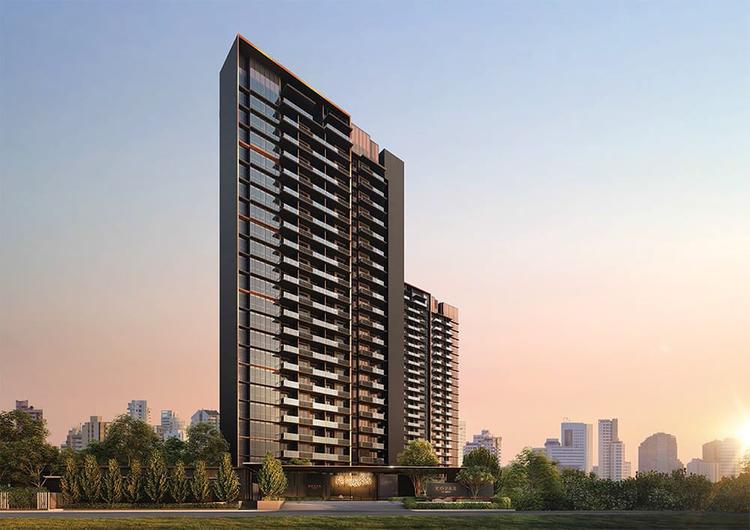 Kopar at Newton consists of two 23-storey apartments with 378 units in Singapore's premium Newton area, surrounded by freehold residences. The development features a range of facilities and amenities divided into three zones: Stella (clubhouse area), Aura (spa and wellness zone), and Vita (activity zone).
The Atelier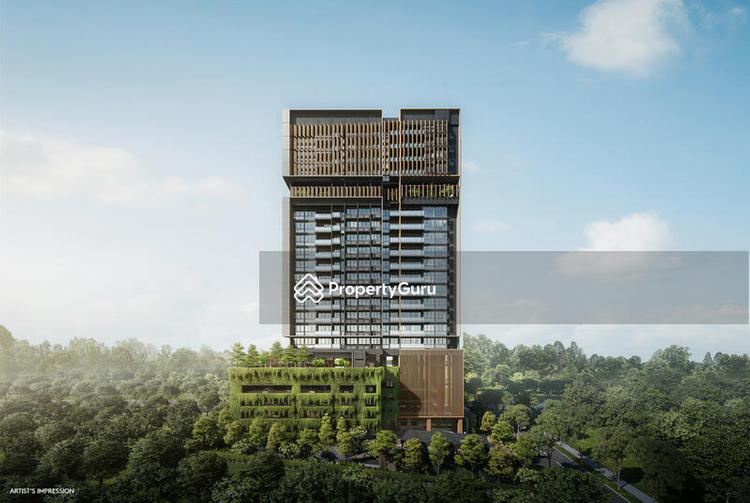 Developed by Bukit Sembawang Estates Limited, The Atelier is located near many reputable schools such as Anglo-Chinese (Barker), Anglo-Chinese (Junior), and St. Joseph Institution Junior. At only 120 units, the rare development offers exclusivity, as the developer decided to have fewer units than its predecessor: Makeway View Condo, which had 154 units with 22 storeys.
All units at The Atelier are equipped with standard smart devices, including a digital lock set, smart lighting, smoke and water heater control, and a smart air-conditioner system. The ceiling height in most areas is 2.9 meters, except for the kitchen, entrance, corridor, and bathrooms, which have a ceiling height of 2.4 meters. Additionally, all units are designed to be north-south facing, offering favourable natural light and ventilation.
3. Properties Near Anglo-Chinese School (Primary)
Five Chancery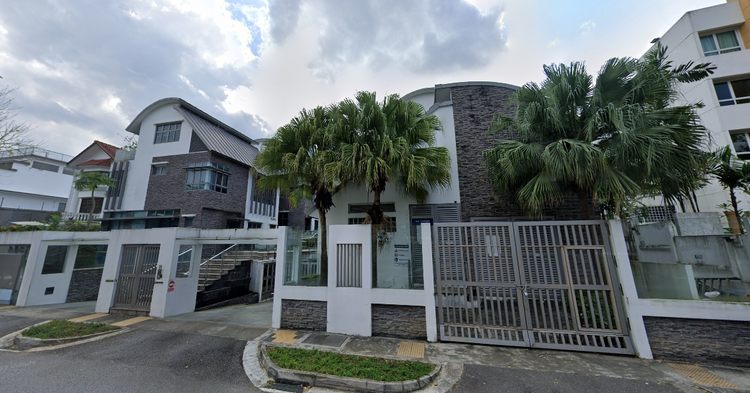 Five Chancery consists of 12 strata bungalows spanning two storeys with an attic and basement. The condo will be great for little ones, as each unit features a private swimming pool for them to splash around. Developed by Tertius Development Pte Ltd, Five Chancery offers excellent unit layouts and is near shopping malls, train stations, and schools. Nearby amenities include supermarkets, retail outlets, banks, and eateries.
Five Chancery is also near other top schools like Anglo-Chinese School, St. Joseph's Institution, and Singapore Chinese Girls' School. With its convenient access to Orchard Road and major expressways like PIE, Five Chancery is an attractive choice for serious home buyers.
Chancery Park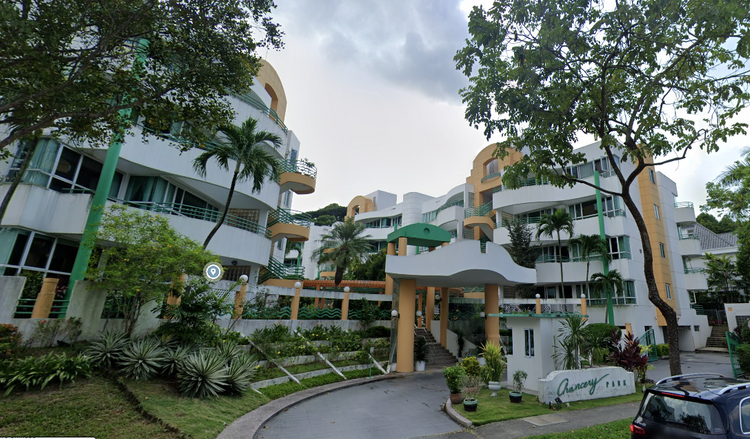 With round-the-clock security systems, Chancery Park ensures residents feel safe and secure, providing peace of mind for their families and properties. The condominium boasts only 32 units and offers a serene and exclusive living environment.
Chancery Park also provides various amenities for residents' convenience and enjoyment. These include a swimming pool for relaxation and exercise, a barbecue area for social gatherings, and a designated playground for children.
This freehold condo also offers convenient access to the city with nearby MRT stations and feeder bus services. Shopping malls, recreational facilities, and prestigious clubs are within walking distance. The condominium is close to reputable schools, and driving to the business hub or Orchard Road takes just a short time.
Balmoral Gate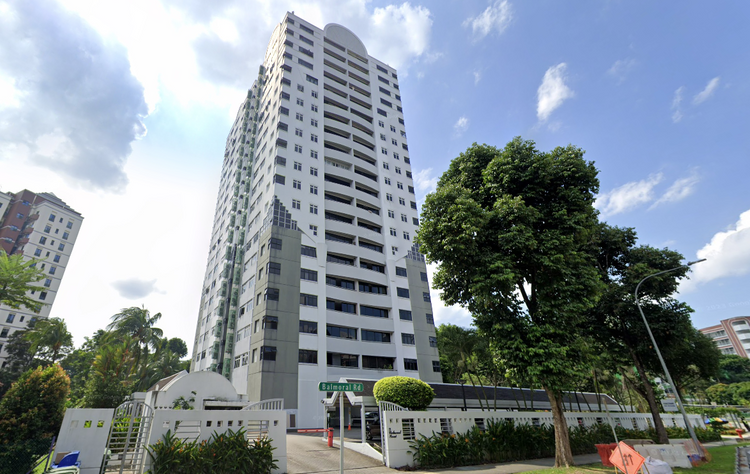 Balmoral Gate is convenient when it comes to schools like Anglo Chinese School (Primary and Secondary) and the Chinese International School Singapore. And guess what? Orchard Road is just a stone's throw away, so you'll have all the shopping, dining, and entertainment options right at your fingertips.
If you love the outdoors, parks and even the Raffles Town Club are nearby. Plus, Balmoral Gate itself has awesome amenities like a swimming pool, tennis courts, and a clubhouse.
4. Properties Near Catholic High School (Primary)
Bishan Street 24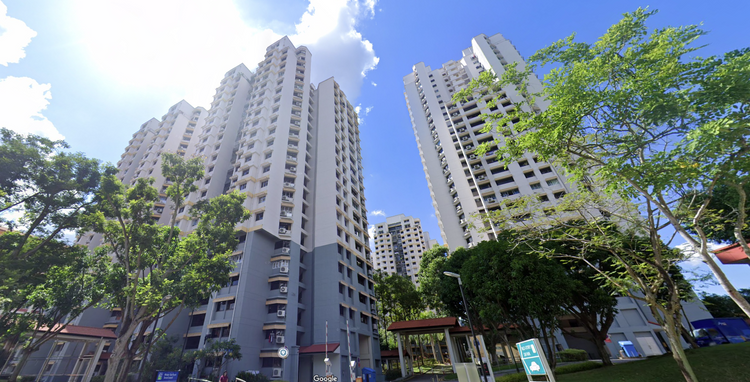 Bishan Street 24 provides a comfortable and convenient living environment. Its strategic location grants easy access to amenities such as Junction 8 Shopping Centre and proximity to MRT stations, ensuring that everything you need is right at your fingertips.
And if you're in the mood for outdoor activities, the breathtaking Bishan-Ang Mo Kio Park is just a stone's throw away. Families with children will appreciate the excellent nearby schools like Catholic High School and Kuo Chuan Presbyterian Primary School.
Coral Park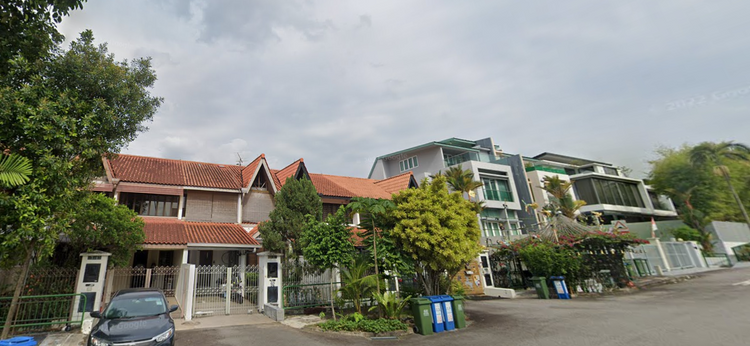 Coral Park is nestled in a serene environment, offering a unique ground-floor 3-bedroom unit with a spacious high-ceiling design and a private garden on elevated ground. The surrounding area boasts numerous shopping malls, eateries, a stadium, parks, and a wealth of amenities.
Families will appreciate the selection of reputable childcare centres, Montessori schools, and primary schools such as Catholic High and Raffles Institution.
Seasons View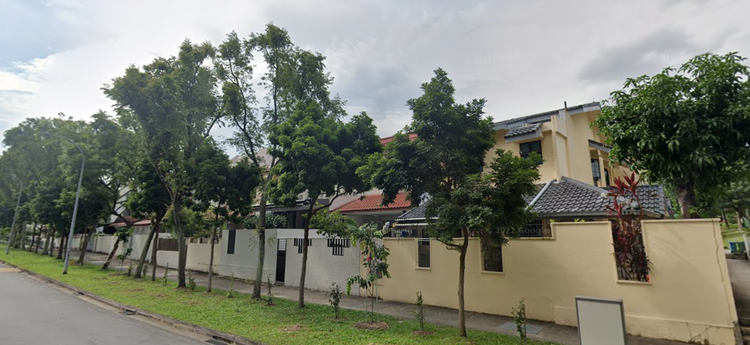 The Seasons View offers a range of essential condominium facilities for residents to enjoy. Children will enjoy taking a dip in the swimming pool, while your parents can unwind in the Jacuzzi and sauna. The clubhouse provides space for various activities, while the BBQ area allows for fun gatherings with loved ones.
Residents of Seasons View also enjoy excellent accessibility as one of its key advantages. With numerous nearby bus stops and Marymount MRT station, commuting is a breeze. Moreover, the development's location near various schools makes it ideal for growing families looking for convenient access to education facilities.
5. Properties Near CHIJ St Nicholas Girls' School (Primary)
Saint Nicholas View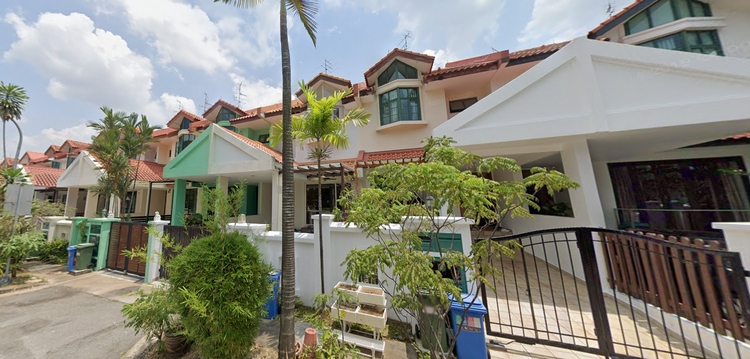 Saint Nicholas View is surrounded by three schools: CHIJ St Nicholas Girls' School, Mayflower Secondary School, and Ang Mo Kio Primary School, all within a few minutes walk away. What we love about this condo is its easy access to many amenities, from shopping centres to supermarkets, restaurants, banks, libraries, cinemas, and entertainment facilities.
Saint Nicholas View is an ideal option for small families with children, primarily due to its spacious rooms for children to run around.
Wellington Park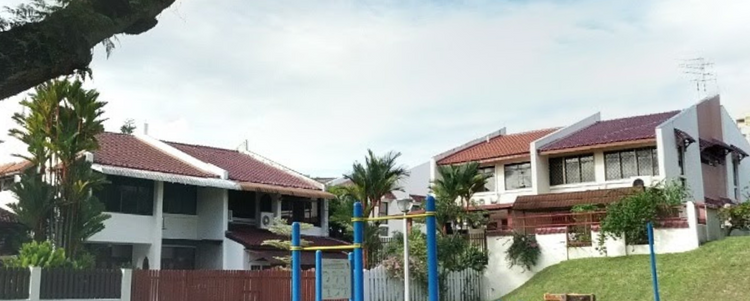 Wellington Park offers the perfect blend of essential living and convenience. Nestled in District 20, it boasts several access points and convenient transport links.
The surroundings of this freehold terrace house are attractive and secure, with 104 terrace houses featuring exclusive car porches and outdoor patios. The nearby Ellington Square Playground provides a beautiful children's playground with a jogging path and outdoor exercise equipment.
If your family is a foodie, you will be an array of dining options, including Sembawang Hills Food Centre, Mayflower Market and Food Centre, Broadway, Soi 19 Thai Wanton Mee, and Mellben Seafood.
The Panorama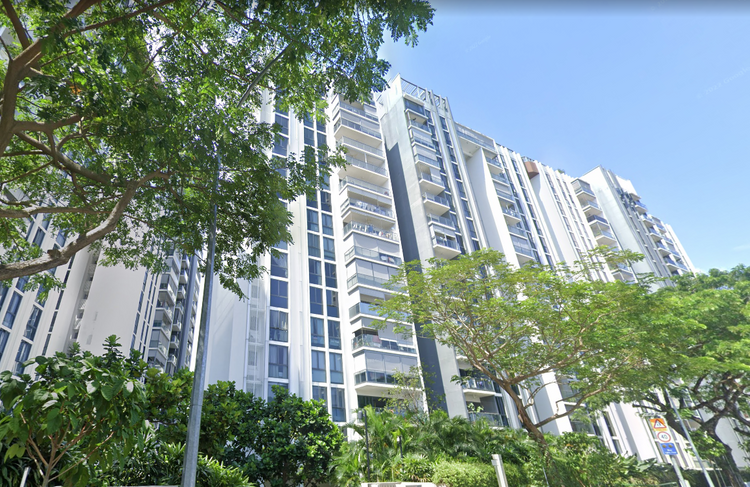 The Panorama comprises two 20-story towers and four 17-story towers, offering 698 units ranging from 1-bedroom to 5-bedroom units and penthouses. With stunning views over the surrounding enclaves, the development features The Panorama Trail, a treetop walkway connecting all blocks and facilities.
6. Properties Near Nan Hua Primary School
The Trilinq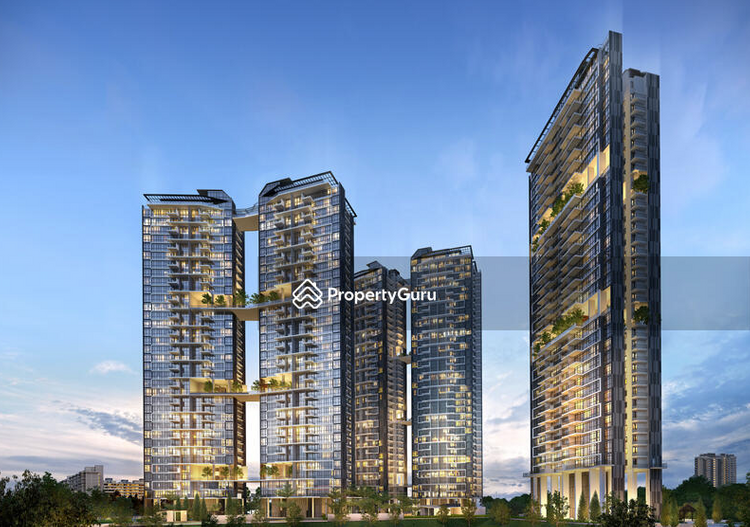 The West is currently undergoing a significant transformation, and The Trilinq is strategically positioned to capitalise on the area's growth, particularly with Jurong slated to become the second CBD. This residential development features 755 units and is conveniently located just a five-minute walk from Clementi MRT station.
The presences of Clementi Mall and Jurong Gateway provide residents with a plethora of shopping, entertainment, and dining options. With excellent east and west connectivity via the MRT and AYE, this condo offers convenient access to various amenities. Moreover, the impressive design and elevated position ensure that all residents enjoy superb views.
Faber Hills Estate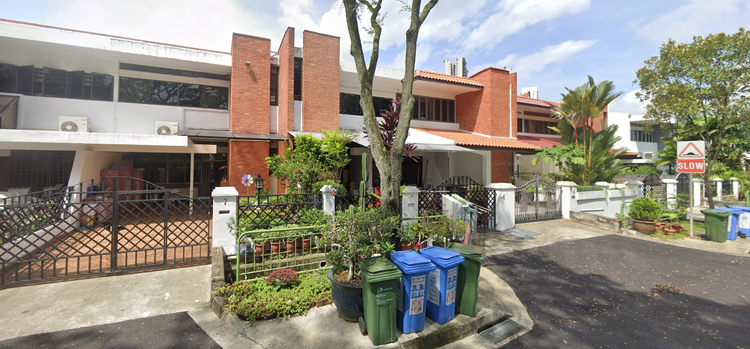 Faber Hills Estate is the perfect place to call home, offering a blend of essential living and convenience in an ideal location. With amenities right around the corner and easy access to the city centre, residents can enjoy the best of both worlds. This beautifully designed development features spacious layouts, making it ideal for families looking for a comfortable living space.
Each landed residential unit has a private car porch and outdoor patio, providing exclusive areas for residents to unwind and enjoy. Residents of this elegant development will have a wide selection of dining, shopping, and entertainment options at their doorstep. Additionally, children's playgrounds, basketball courts, and jogging tracks are nearby, offering ample recreation opportunities.
206 Clementi Avenue 6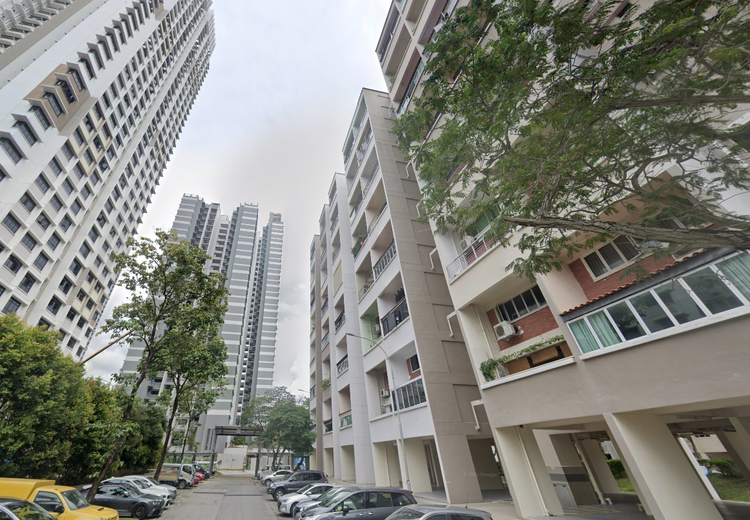 Clementi Avenue 6 is one of the more conveniently located HDB flats in the district, with easy access to the nearby train station. It is also near reputable primary schools such as Nan Hua Primary School.
Residents of this neighbourhood are not short of amenities, with Cold Storage at Clementi Arcade, NTUC Fairprice at Clementi Mall, and Giant at Clementi Avenue 5 just around the corner. There are also plenty of dining choices to be found at the nearby Clementi Mall and Clementi Avenue 2 Shopping Centre.
7. Properties Near Nanyang Primary School
The Asana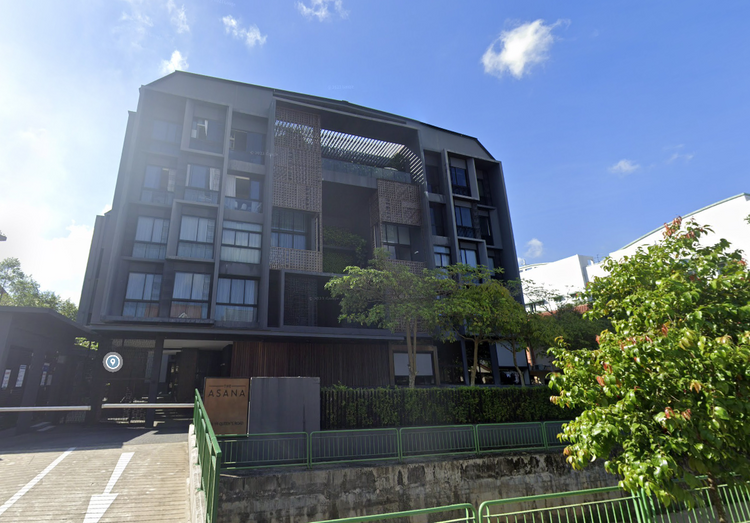 The Asana offers innovative designs and exclusive facilities that ensure a luxurious lifestyle. The condo excuses a sense of calmness, with amenities such as a sky garden, yoga pavilion, tea garden, garden of light, and serenity lounge.
Great for families, The Asana is situated just a few minutes away from attractions like the Singapore Botanic Gardens, Jacob Ballas Children's Garden, and Orchid Garden, offering opportunities for recreational outings with little ones.
Coronation Gardens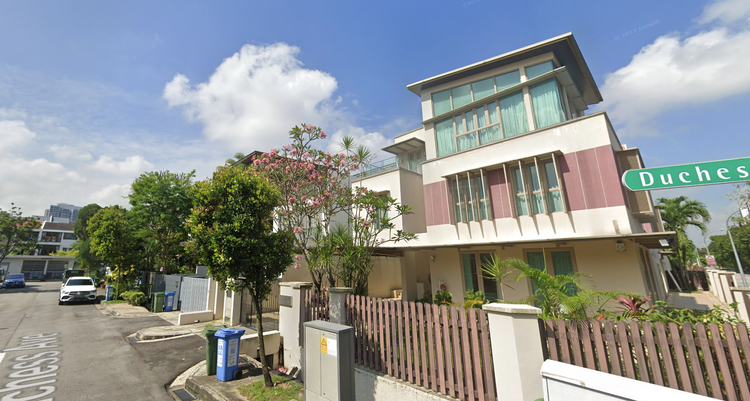 Coronation Gardens is a fantastic residential development with 35 units completed in 1970. What's great about living here is that you have easy access to main roads and a range of amenities nearby. In fact, you can just take a stroll to reach Coronation Plaza, Farrer Road MRT station, and Botanic Gardens MRT station.
When you step into Coronation Gardens, you'll be impressed by its modern facade and top-notch finishes. It's in a peaceful and serene environment, ensuring privacy for you and your family.
The units themselves are spacious and filled with plenty of natural light. With three bedrooms, each with its own attached bathroom, plus an additional guest bedroom with an ensuite, there's ample space for everyone. Not to mention the property also features a lap pool and beautifully maintained gardens that add to the overall charm.
Queen's Road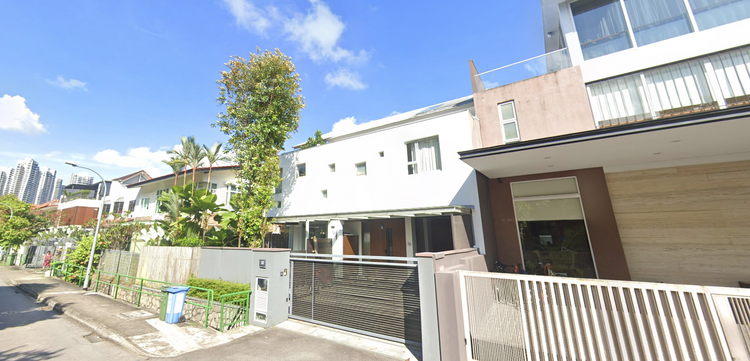 Made up of 202 units, 4 Queen's Road is one of the few HDB flats located in the Bukit Timah district. Moving here means you can zip around Singapore without hassle, as you can easily walk to Farrer Road MRT station. When you need to stock up on groceries and household stuff, you can easily stroll over to FairPrice at Coronation Plaza or Cold Storage at Cluny Court.
For families, you'll be glad to know there are schools nearby, like Nanyang Primary School, St. Margaret's Secondary School, and Hwa Chong Institution.
8. Properties Near Raffles Girls' Primary School
Hillcrest Villa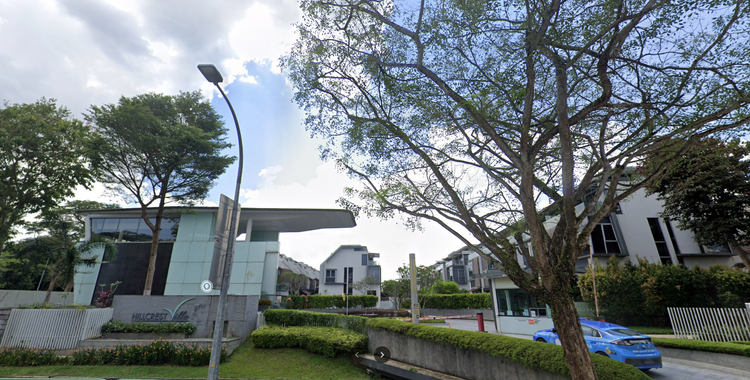 Hillcrest Villa is a fantastic cluster house development in the lovely Hillcrest Road in District 11. It was completed back in 2010 and offers 163 units for you to choose from. The best part about Hillcrest Villa is its convenient location.
You'll be thrilled to know that it's near public transportation options, making it super easy for residents to get around town without any fuss – Orchard Road is just a 10- to 15-minute drive away. Plenty of shops and facilities are located close by, too, ensuring everything you require is just a stone's throw away.
Watten Residences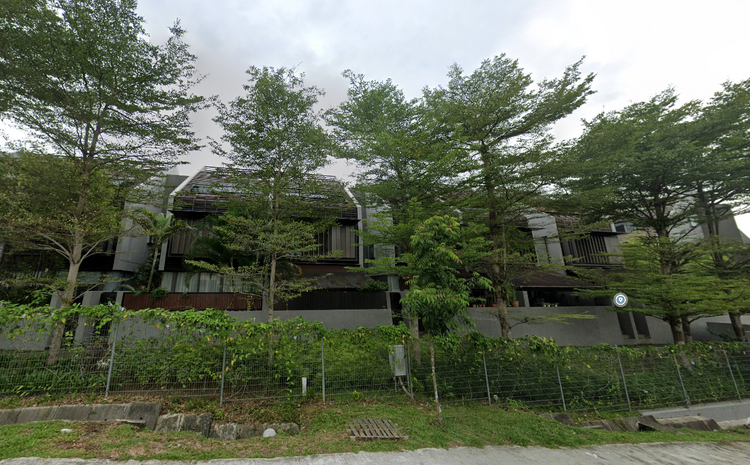 Watten Residences is an exceptional project that stands out from the rest, thanks to its spacious 3-bedroom or 4-bedroom units perfect for accommodating small families. But that's not all that sets it apart. The best part is its incredible accessibility to the nearby MRT station, making commuting a breeze.
Living at Watten Residences means you'll have access to a wide range of top-notch facilities that make it the ultimate dream home. The surroundings of the building are meticulously maintained, with lush greenery and well-placed lighting that adds to its charm and allure. There are also dedicated entertainment areas for kids and adults, ensuring everyone has a great time.
9. Properties Near Rosyth School
Serangoon North Avenue 4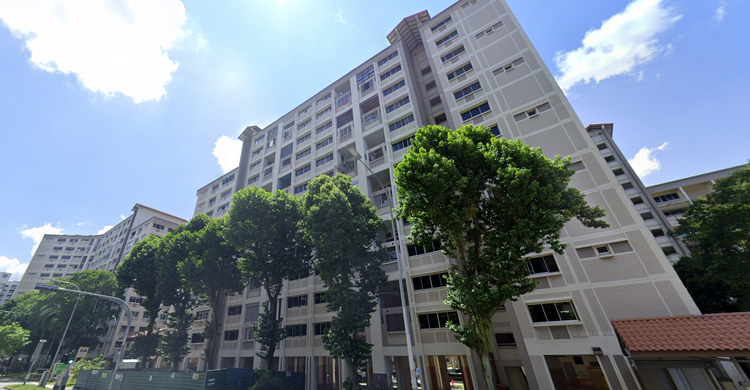 When it comes to everyday necessities, you'll find convenient amenities just a stone's throw away from 507 Serangoon North Avenue 4. Need groceries? NTUC Fairprice at Serangoon Blk 152B, Giant at Serangoon North Avenue 3, and Sheng Siong Hypermarket at Serangoon North are close by.
Plus, if you're in the mood for some shopping, there's Hougang 1, myVillage at Serangoon Garden, and Hougang Green Shopping Mall within easy reach.
Hundred Palms Residences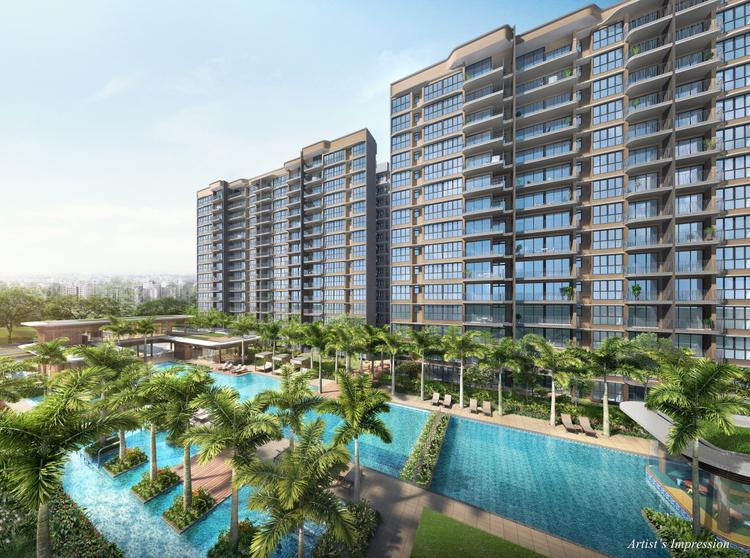 A highlight of Hundred Palms Residences is the expansive playground, perfect for children to have fun and even host sports events. Residents can unwind in the sauna after a busy day or take a refreshing dip in the swimming and wading pools. Sports enthusiasts can enjoy a game of tennis or even badminton on the dedicated court.
There is also an alfresco BBQ dining area, a tranquil meditation garden, and a nature walk for residents to explore and appreciate the surrounding greenery.
Regentville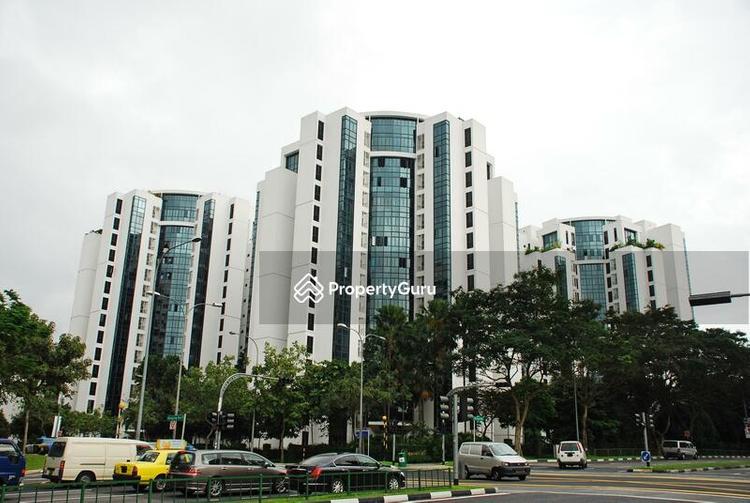 Regentville, built in 2000, is a modern high-rise condo with five towers, offering an abundance of amenities for the whole family to enjoy and create lasting memories. There's plenty of living space with 580 units spread across 15 floors.
What sets Regentville apart is its prime location right next to the Central Place and Hougang Point Shopping Malls, providing easy access to various amenities and the nearby HDB estate.
10. Properties Near St. Hilda's Primary School
832 Tampines Street 82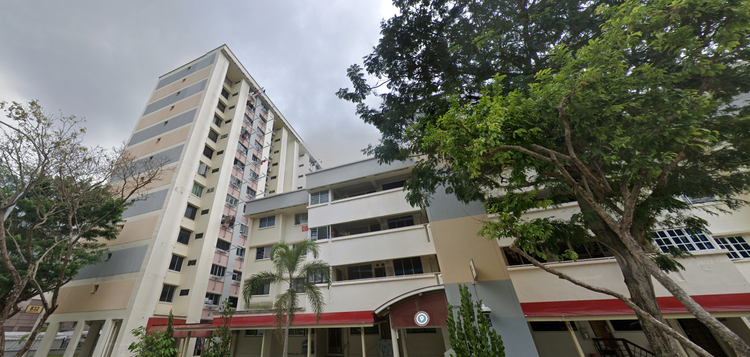 832 Tampines Street 82 is conveniently situated near some great amenities. You've got Giant at Tampines Street 81, NTUC Fairprice at Tampines CC, and another NTUC Fairprice at Century Square for all your grocery needs.
And when it's time for some retail therapy, you won't have to go far, with Tampines Central Community Complex, Century Square, and Tampines Mall being the closest shopping malls. So, whether you need to grab some groceries or indulge in a shopping spree, everything is just a short distance from this property.
Arc at Tampines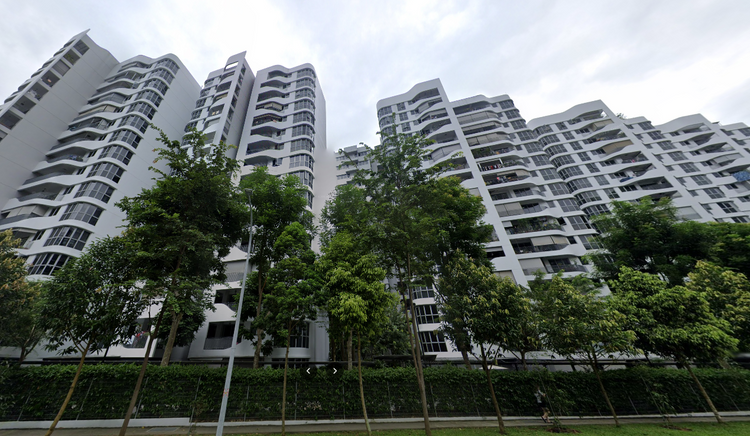 Arc at Tampines is great for families with children. Aside from St. Hilda's Primary School, Temasek Polytechnic is also nearby, offering excellent education opportunities. The facilities within Arc at Tampines itself are great, too: you'll have access to a 50-meter lap pool, jacuzzi, tennis courts, BBQ pits, gymnasium, and rooftop gardens.
Living in Arc at Tampines also means enjoying the tranquillity of a peaceful residential suburb. You'll have beautiful views of Bedok Reservoir and Quarry Park to the south and west, creating a serene atmosphere.
The Tapestry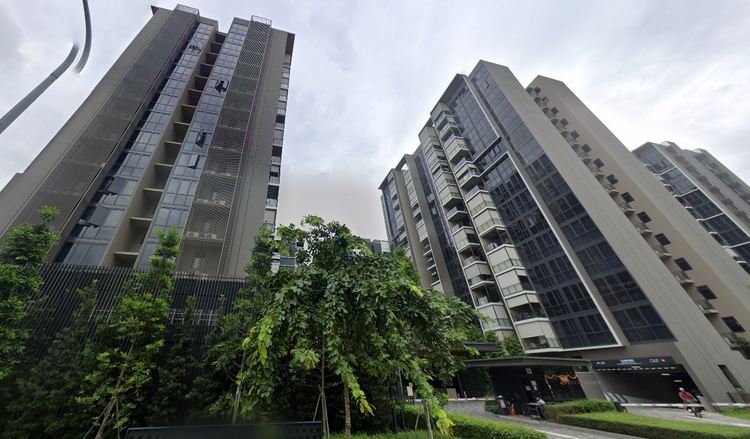 The Tapestry features a modern and captivating design and comes with a total of 861 units. One of the great advantages of The Tapestry is its convenient location near public transportation. This makes it easy for residents to travel around the area and beyond. Plus, with numerous shops and amenities a stone's throw away, residents won't have to go far to meet their daily needs.
The Tapestry boasts a wide range of facilities that cater to residents' needs and desires. From an adult fitness station, lap pool, and jogging track for fitness enthusiasts to a playground and tennis courts, there's something for everyone.
11. Properties Near Tao Nan School
Marine Crescent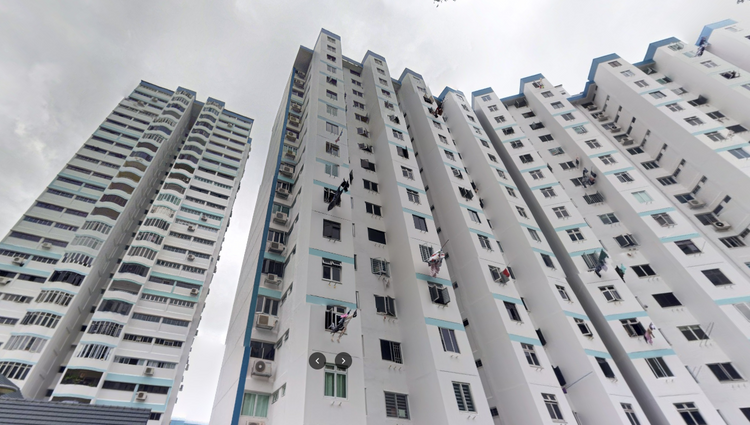 HDB flats in the Marine Parade district are always in high demand due to their accessibility and the charm of the nearby Joo Chiat, Katong, and Siglap. When it comes to daily necessities, residents can find supermarkets like CS Fresh i12 Katong and FairPrice Xtra nearby for their grocery and household needs.
For foodies, there are also many cafes, bars, and great restaurants in the area. Parents will also be pleased with the selection of enrichment classes for kids, from taekwondo studios to art classes.
D'Ecosia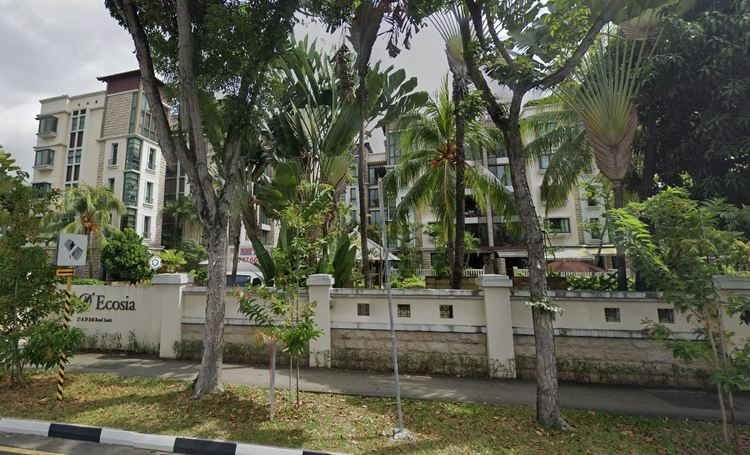 D'Ecosia is a freehold condominium along Still Road South in the vibrant District 15. Completed in 2003, it features a collection of five-storey buildings with 73 units. This residential gem is nestled in a charming neighbourhood near East Coast Park, offering many essential amenities for a comfortable and enjoyable lifestyle.
Everything you need is conveniently within walking distance from the condominium, including schools, libraries, and restaurants. East Coast Park, a popular beach destination, is also just a five-minute drive away – perfect for a fun family day out under the sun.
Villa Martia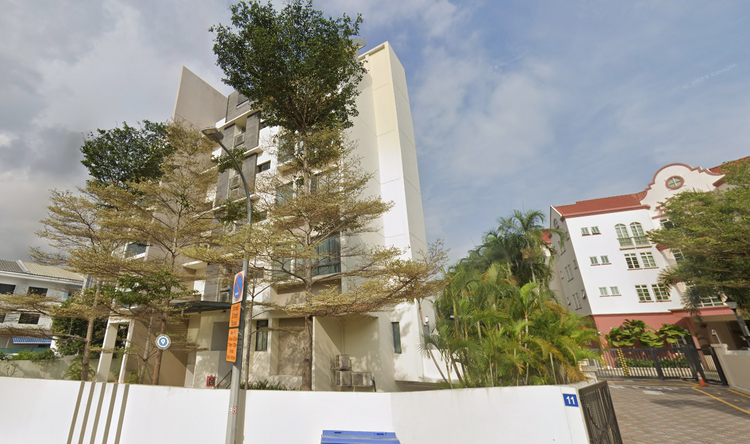 Villa Martia is a stunning freehold condominium project located along Martia Road. Completed in 2000 by SB Development Pte Ltd, this development offers 60 units for residents to call home.
The strategic location of Villa Martia ensures that residents enjoy privacy while still having easy access to a wide range of amenities and facilities. One of the unique features of Villa Martia is its very own karaoke hub, perfect for families who love singing their hearts out!
Disclaimer: The information is provided for general information only. PropertyGuru Pte Ltd makes no representations or warranties in relation to the information, including but not limited to any representation or warranty as to the fitness for any particular purpose of the information to the fullest extent permitted by law. While every effort has been made to ensure that the information provided in this article is accurate, reliable, and complete as of the time of writing, the information provided in this article should not be relied upon to make any financial, investment, real estate or legal decisions. Additionally, the information should not substitute advice from a trained professional who can take into account your personal facts and circumstances, and we accept no liability if you use the information to form decisions.