Before buying a condominium, you would probably consider factors such location, price, size, and capital returns; however, another key reason for buying a condominium is the added lifestyle benefits. In other words, the facilities that come 'bundled' along it.
Most condo developments have common facilities such as swimming pools, gyms and BBQ pits. However, if you're someone who's looking for a larger variety of facilities or even specific facilities based on your lifestyle, then a condo with full facilities would be on your radar.
But what exactly is a condo with full facilities?
What is Considered a Full Facilities Condo?
You may have heard of the term 'condo with full facilities' during showflat visits, or even seen it on developers' marketing materials, but do you know what it means?
If you think it means that a condo has an Olympic-sized swimming pool or over 40 facilities, well, you're close, but no cigar.
Interestingly, what makes a full facilities condo is… a tennis court.
"In agent practice, a full facilities condo is a condo that has a tennis court." says Lester Chen, Senior Division Director, SRI.
Aside from having a tennis court, a condo should also have 'regular' condo facilities such as pools, gyms, playgrounds, and BBQ pits, according to Bren Soon, Division Director at Huttons Asia.
"As such, you could say that mega-scale condos are also considered as full facilities condos, since most big development condos nowadays come with these features," Bren says.
Since fitting at least one tennis court requires a lot of space, a condo with full facilities is usually a big condo development such as Treasure at Tampines and Parc Clematis, considering that these large-scale projects typically have huge site areas.
What Are Some Examples of Mega Condo Developments?
Popular mega condo developments include:
What Should You Consider Before Buying A Mega Condo Development/Condo with Full Facilities?
1. Do the Facilities Matter to You?
As you might imagine, a condo with full facilities means that there are more and larger facilities available, some of which are more family-friendly or catered for different lifestyles. For example,
City Square Residences
has a
bowling alley and karaoke room
for its residents.
If these facilities matter to you and your family, or you plan to make use of the facilities as much as possible, then a mega condo project will suit you better.
Meanwhile, if you're buying as an investor and plan to rent the unit out, a condo with full facilities would cater to a wider group of tenants; for example, active singles who frequent the gym or families who want children's pools.
Abel Ang, Senior Marketing Director at ERA, meanwhile believes that it's more important to leave a legacy for the future and for your children. "For example, whether the condo's location and layout are suitable for the family. In my professional opinion, facilities do not have a major impact with regard to future resale pricing," he says.
2. Is Maintenance Fee a Big Factor To You?
Besides servicing your monthly mortgage, you should also factor in the condo's maintenance fee.
A condo's maintenance fee depends on factors such as the size of the development, unit size, location, as well as the type and number of facilities available. Depending on these factors, the monthly maintenance fee can vary from a few hundred to four-digit figures.
Although you would typically pay a higher monthly maintenance fee if they're more facilities within the condo, mega condo projects generally also have more owners sharing the maintenance costs. Therefore, the maintenance fee is actually lower compared to smaller or more 'fancy' condo projects.
"If you plan on selling your home in the future, the monthly maintenance fee is a selling point; a high maintenance fee might be a deterrent for some buyers," Lester says.
3. Do You Mind Sharing The Facilities With More People?
With more people living together, the facilities will likely be occupied most of the time so don't be surprised to see a crowded swimming pool or be put on a waiting list if you want to use the tennis court.
As Lester explains, "A condo with full facilities may have a larger variety of facilities, but it's also a larger development with more units and more people living together. Therefore, the facilities are generally fully booked or more crowded."
Agreeing, Bren also says that residents tend to face stiff competition when booking common facilities such as BBQ pits and function rooms, sharing that some residents stay up till late just to book facilities via the condo portal once they become available.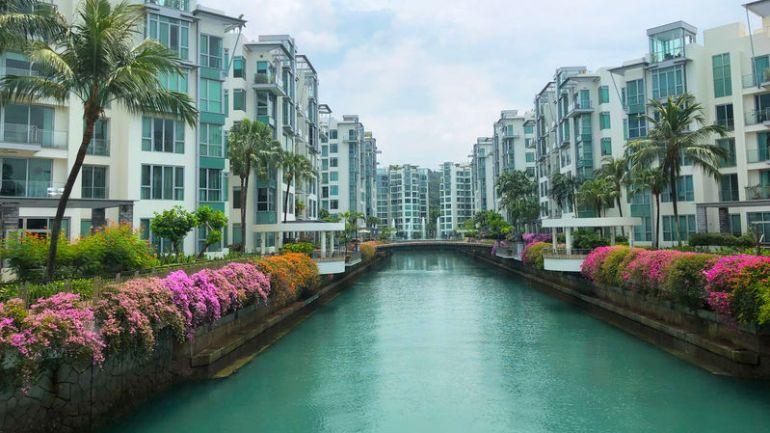 Verdict: Should You Buy a Condo with Full Facilities?
Facilities are part and parcel of a condo project and whether or not a condo with full facilities is suitable for you will depend on your lifestyle, and whether you appreciate having those facilities at your doorstep.
As Abel shares, "I have clients who are gym, tennis, and swimming instructors. As such, they preferred condos that have facilities that allowed them to facilitate the nature of their work."
Whilst it's convenient to live in a mega condo with a wide range of facilities and the maintenance fee is lower, remember that you'll be sharing the facilities with thousands of others.
Aside from that, remember that property is a big-ticket item and you should also take the aspects such as location, unit size, and price into your decision.
This article was written by Victor Kang, Digital Content Specialist at PropertyGuru. When he's not busy churning out engaging property content* or newsletter copies, he's busy being a lover of all geeky things. Say hi at:
victorkang@propertyguru.com.sg
*I mean, I'll try