Small Vs Big Condo Developments: Which Should You Pick?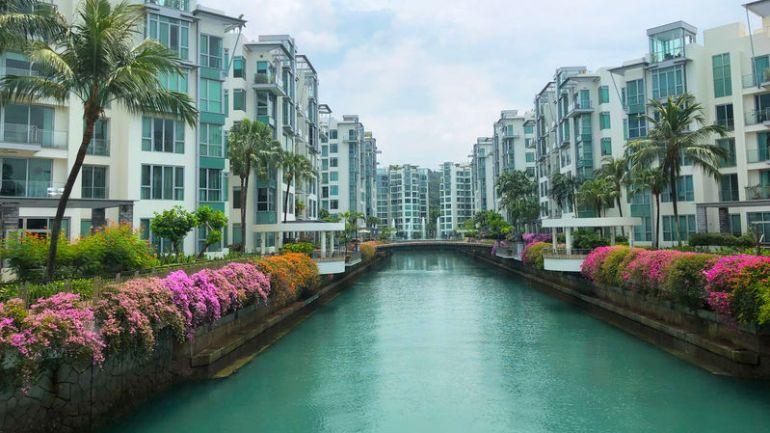 If you're currently shopping for a new condo home, you may be torn between choosing a large development with many facilities and a boutique condo that's smaller and more intimate.
Big condo developments usually have the 'wow' factor, housing over 1,000 households. They tend to consist of many blocks, each with more than 15 floors. There are also usually more facilities and larger common spaces for the community of residents.
But living in such close proximity to thousands of people may not be everyone's cup of tea… So, you may also be wondering about smaller condo developments. These are typically marketed as an exclusive low-density alternative, often consisting of blocks of five or fewer storeys.
Which is better? It all boils down to budget and preference, but to make the decision easier, here are some pros and cons of both types of condo developments.
Pros and Cons of Small Condo Developments
| | |
| --- | --- |
| Pros | Cons |
| More exclusive | More expensive |
| More space and privacy | Higher maintenance fees |
| Higher en bloc potential | |
Some popular condo projects with under 500 units include:
Pro: More Exclusive, Which Could Lead to Better Rental Yield
With a much smaller number of available units, smaller condos do enjoy a certain degree of exclusivity. Some renters might be willing to pay a premium for low-density housing, such as affluent expats who are accustomed to having more space. The relative scarcity of units on offer can also have a positive effect on rental yields and sale prices as there are fewer landlords in the development to compete with.
Pro: More Space and Privacy
Common areas and facilities in small condo developments are shared by a smaller pool of people, and as such much a larger amount of space is allotted per person. This is ideal for those who do not wish to compete with scores of other residents for use of facilities like swimming pools or function rooms.
With a smaller number of neighbours, residents also enjoy a higher degree of privacy. As smaller developments tend to be built over just a few floors, residents run a lower risk of running into hordes of neighbours in the corridors and lifts.
Pro: Higher En Bloc Potential
Obtaining consensus from owners might also be easier. Developments of at least 10 years old must obtain agreement from at least 80% of the owners, while those aged less than 10 must receive a yes vote from at least 90%. While a smaller number of owners is no guarantee that the requisite percentage of willing proprietors can be obtained, in the case of a small development with a close-knit group of owners, it can be easier to gauge when consensus is likely to be achieved.
Con: Smaller Developers Can Be More Expensive
Units at smaller condo developments may cost more per square foot than similar units at a standard large condo development, not taking into consideration factors such as location and proximity to MRT stations. As they tend to be marketed as exclusive, they often enjoy premium design features that enable them to command a higher price.
Con: Higher Maintenance Fees
The privacy of low-density living comes at a cost. As the shared facilities and common areas are shared by a smaller number of residents, maintenance fees at small condo developments tend to be higher than those at larger ones.
Verdict:
Generally, small condo developments are great for those who prefer a more spacious and peaceful home. However, cost-wise, it could be more expensive.
He adds that resale values may also see higher fluctuations: "If one unit sells at a low price, this will have a huge impact on the valuation and future transaction price of the whole project," he says.
Pros and Cons of Big Condo Developments
| | |
| --- | --- |
| Pros | Cons |
| More affordable | More crowded |
| More facilities and larger land plot | Higher competition for selling and/or renting out |
| Cheaper maintenance fees | |
Some popular condos with over 1,000 units include:
Pro: Mass Markets Developments Are Cheaper
The biggest developments tend to be targeted at the price-conscious mass market, and can thus be cheaper on the whole than more exclusive small developments.
To make the property more cost-effective, developers tend to try to maximise space, which can result in smaller common areas per unit in order to accommodate a higher number of bedrooms. This is ideal for bigger households who need more bedrooms at an affordable price.
Pro: More Facilities, Bigger Land Plot
Mass market condos tend to allot a bigger land plot to common areas, which enables them to build a larger variety of facilities.
Nowadays, it is common to see big condo developments equipped with multiple swimming pools, tennis courts, barbecue pits and a gym at a bare minimum, while some make use of high-rise blocks to include infinity pools and sky gardens. Some new condos also include novel lifestyle facilities like jogging tracks, yoga lawns and tea pavilions.
Pro: Cheaper Maintenance
Despite the wide range of facilities residents at many big condo developments enjoy, they pay relatively low maintenance fees due to the higher number of residents sharing the cost of the upkeep of the property.
Con: Less Exclusive, More Crowded
Mass market condo developments are ideal for those who are looking for affordable private housing and enjoy having a wide range of facilities at their fingertips. However, they are not for those who are looking for an exclusive address and the tranquility of low-density housing.
The number of units at big condo developments can range from 500+ to over 1,000. That means that residents are sharing the facilities and common areas with thousands of people. Competition for the lifts during the morning rush hour can result in long waits, and swimming pools and sports facilities can suffer from crowding.
Con: More Competition When Selling or Renting Out Unit
Potential buyers and tenants looking for units at large developments tend to be spoiled for choice. You could find yourself needing to lower your rental yield or asking price in order to match what your neighbours are offering. Even long-standing tenants may negotiate their rent between leases if they manage to find units in the same building that cost less.
Verdict:
Generally, there are many benefits to living in a large condo development.
Elaborating on this, Andrew shares, "The number and size of facilities within the project can be huge, so for families with children, your kids will have things to do over the weekend and also they might meet friends of the same age. Cost-wise, if major repairs are needed, the cost per unit will be substantially lower (than smaller condos) as it will be shared by many units.
If one unit sells at a low price, this will have a very low impact on the valuation and future transaction price of the project, we can brush it off as a blip in the transaction."
However, there is one main drawback – the crowd. "For me, the biggest downside is the noise level and the number of people moving around," says Andrew.
Which Is Better, A Big or Small Condo Development?
So, is a big or a small condo development the best fit for you? One thing to consider is whether you will be living there yourself or just renting it out. If you intend to live there, you will have to decide whether you prefer the exclusivity and peace of a smaller development or the variety of facilities at larger developments.
If you plan to rent out the unit, you should focus on the rental yield of the small versus big condos you have in mind. The answer is not always clear cut, as other factors like location can play a big part in influencing price and rental yield.
Your budget matters, too. If your budget is tight, a mass market condo in a large development is likely to be the most economical option. On the other hand, if you have more wiggle room in your budget, you can also consider smaller developments as well as higher-end large developments.
For small condo projects, the number of people within the project is low. What this means is that it will be a quieter environment. It's likely that you won't have many kids running around during the weekends and causing a ruckus, and facilities like the pool and gym won't be overwhelmed with people. Yet, if there are major repairs needed (say, a lift overhaul), the cost will be shared by only a few units, which can make the cost substantial. If one unit sells at a low price, this will have a huge impact on the valuation and future transaction price of the project.
This article was written by Joanne Poh. A former real estate lawyer, she writes about property and personal finance and spends her free time compulsively learning languages and roller skating in carparks.