If you are considering a resale Singapore condo, here is an overview of the benefits of picking a resale condo, as well as a checklist of all the steps you need to take, from browsing condos for sale in Singapore to paying for the downpayment for your condo to picking up your keys.
Benefits of Choosing a Resale Condo Over a New Launch Condo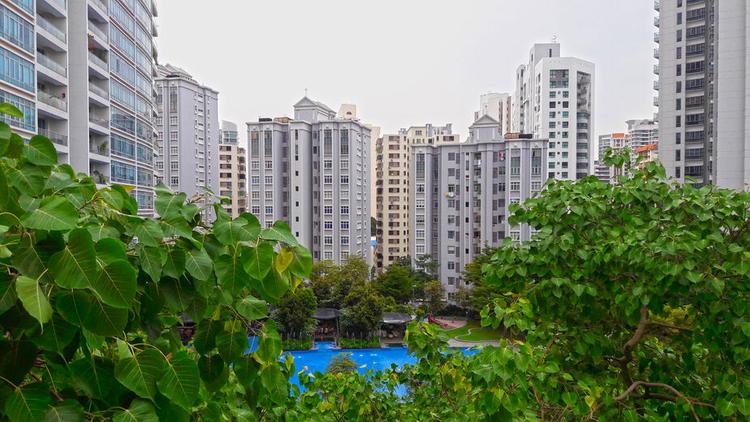 1. Resale Condos Allow You to Inspect the Unit Before Making the Purchase
When buying private property in a new launch, you only have the showflat and brochures to go by. The finished product might differ from what is advertised. For resale condos, however, you can inspect the actual unit, which not only lets you see exactly what you will get but also lets you consider factors such as sunlight and noise levels.
One thing to look out for though is past defects and issues with the condo or neighbours. An online search should be able to throw up common complaints of other residents in the condo development. However, complaints pertaining to your specific unit might be harder to come by, which is why undertaking a thorough inspection is important.
2. Resale Singapore Condos Are Ready for Almost Immediate Move-in
Buying a resale condo enables you to move in immediately after the sale is completed and does not involve waiting for the development to be built. For investors looking to rent out their units as soon as possible, this is ideal.
3. Resale Singapore Condos Are Typically Larger Since They Were Built in the Past
4. There's More Room for Price Negotiation for Resale Condos
Since different sellers have their own reasons for why they want to sell, this leaves more room for negotiation for resale condos compared to new launch condos.
Step-By-Step Guide to Buying a Resale Singapore Condo
Ready to shop for resale condos? Here's a detailed guide on what you need to do.
1. Browse Singapore Condo Listings and Make Viewing Appointments
2. Browse Condo for Sale in Singapore and Go for Property Viewings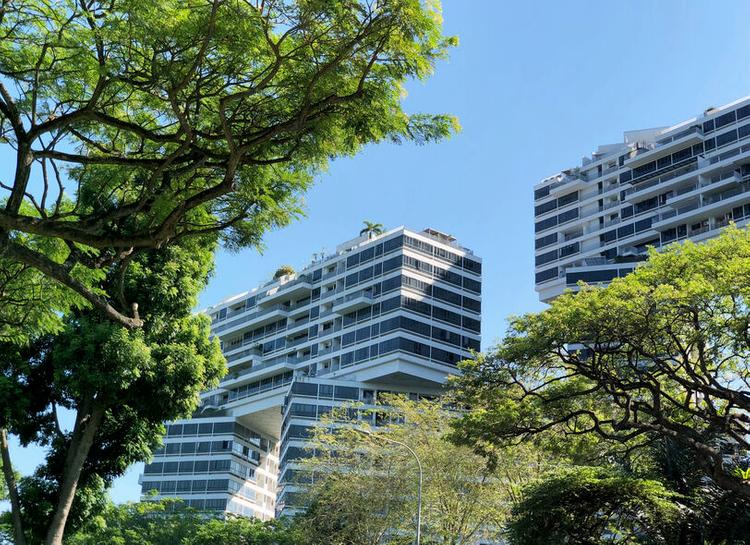 3. Negotiate the Price of Your Resale Condo in Singapore
Once you've settled on the dream home (or well, at least the best one of the lot), it's time to talk about the dollars and sense.
Property prices are frequently open to negotiation in Singapore, so be sure to bargain in order to get a more attractive price. Do your research on similar properties in the area so you know how much you can reasonably lower the price.
4. Plan Your Upfront Payments and Finances When Purchasing Condo for Sale
Once you have negotiated a price you are happy with, it is time to plan your finances before you commit to the purchase. Here is what you can expect to pay from now until the day you collect your keys.
Booking fee (1% of purchase price)
Stamp duty and (if applicable) Additional Buyer's Stamp Duty (ABSD)
Balance down payment (4% of purchase price)
Balance purchase price minus home loan amount
In addition, limits on the use of CPF savings might apply depending on how many years remain on the lease, how much you have in your CPF accounts and/or your age.
5. Pay Booking Fee and Obtain Option to Purchase (OTP) for Singapore Condo
6. Take Out a Home Loan for Singapore Condo
Once you have paid the booking fee, it is time to source for financing. Consider how much of the purchase price you can put up using cash and CPF savings, and how much you will need to borrow. Next, compare the interest rates on loans from different banks in order to find one that is competitively priced.
7. Pay the Downpayment for Condo
"How much is the downpayment for condo" or "What is the downpayment for condo? " are questions you have to consider. Note that taking a home loan requires you to pay 25% of the purchase price as a down payment since banks will only loan you up to 75% when buying private property in Singapore. You can actually use your CPF (from your Ordinary Account) to pay for your downpayment.
8. Exercise Option, Pay Balance Down Payment, Stamp Duty and (If Applicable) ABSD for Your Singapore Condo
In order to exercise the OTP, you need to return the signed document to the buyer. Depending on what is written on the OTP, you usually also need to pay 4% of the purchase price either on the same date or not long after.
Stamp duty and, if applicable, ABSD will also have to be paid when the option is exercised. Your lawyer will probably wish to collect the 4% initial down payment, stamp duty and ABSD payments a few days in advance.
9. Pay Balance Purchase Price for Resale Condo, Minus Home Loan Amount
On the completion date, you will have to pay the balance of the purchase price minus your home loan amount. Your lawyer will probably ask you to submit a cashier's order a few days in advance.
10. Collect the Keys to Your Dream Singapore Condo
On the completion date indicated in your contract, your lawyer will pass your balance down payment to the seller, and you will thereafter be free to collect the keys to your new home.
… And that's it! Congratulations on your new home.