Ah, Springleaf. We can hear the calls of "One prata 'kosong' and one with egg, please! Add teh tarik, thank you!"
If you know, you know: we're talking about Springleaf Prata Place, a well-known eatery that got its eponymous name from the same tranquil estate off Upper Thomson.
URA Masterplan Overview: Springleaf
One of the key pillars is "Steward: The Green and Blue", which highlights the importance of safeguarding Singapore's natural spaces by incorporating environmental considerations at the heart of our long-term planning approach with the goal of transforming our Little Red Dot into a City in Nature.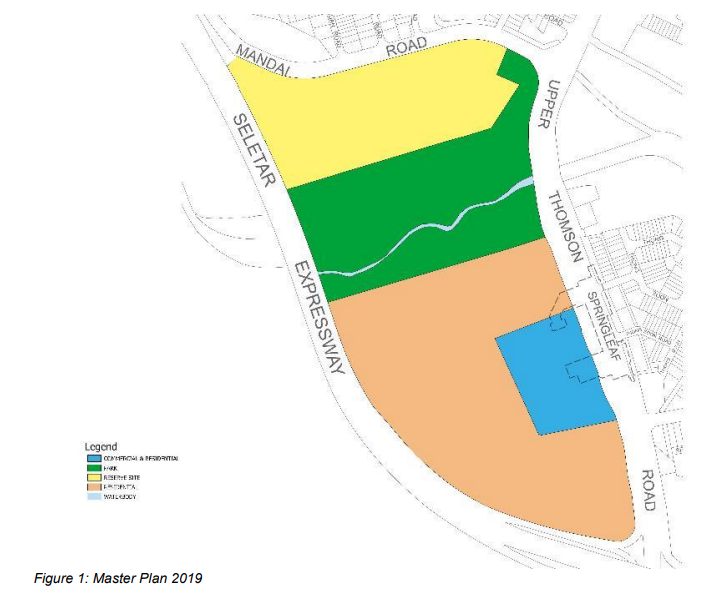 To be more specific, Springleaf is bounded by Seletar Expressway, Mandai Road, and Upper Thomson Road. The 33-hectare site is located between Springleaf Nature Park and Lower Seletar Reservoir to the east, and the Central Catchment Nature Reserve and Upper Seletar Reservoir to the west.
Fun fact: Springleaf formed part of the Nee Soon Swamp Forest before the Seletar Expressway was built. A lot of the site is forested, and the urban areas are mostly low-rise on the fringe along Upper Thomson Road (that's where the new Springleaf MRT Station, the former Seletar Institute and the former Nee Soon Post Office are located as well).
On the URA Master Plan, zones in Springleaf have been carved out since 2014 for mixed commercial and residential, park and a reserve site. In future, especially with the opening of the TEL, the area will see the development of about 2,000 new homes and more "nature-based recreation opportunities".
Here's a quick overview of what green developments we can expect for Springleaf New Town.
Springleaf New Town: Upcoming Green Developments
1. Protecting Nature, Preserving Biodiversity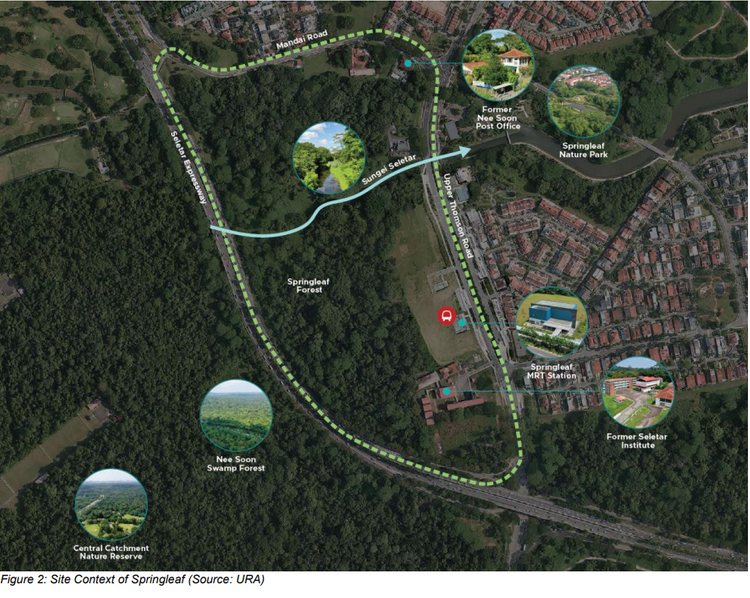 Of note is the core of the swamp, which is home to a particular flora species that are not found elsewhere in Singapore. In addition, there's also great flora and fauna diversity within the site – 211 species of flora (138 natives, with many of them, categorised as Vulnerable, Endangered and Critically Endangered) and 296 species of fauna (52 are of conservation significance, including the Sunda pangolin and smooth-coated otter).
Based on this study, areas within Springleaf Forest were then designated as Significant Conservation Areas and the immediate surrounding areas as 'No-Go Zones'.
In addition, there are plans to enhance connectivity between Springleaf and the adjacent forests, for the benefit of wildlife. What's proposed is targeted reforestation or revegetation of corridors; such as the Seletar Expressway underpass and the Sungei Seletar riparian vegetation. New shared habitats such as houses raised on stilts within the forest ("tree cottages) are also proposed to allow wildlife continued mobility within the forest.
2. Expansion of Park Areas
Increasing the area covered by the park could help to minimise the environmental impact through mitigation measures such as an additional 30m buffer zone to safeguard the Significant Conservation Areas and 'No-Go Zones'.
3. Integration of Architecture With Greenery
In the early days, Springleaf was part of the former Nee Soon Village, which was a rubber plantation that had shophouses, homes, a rubber factory and businesses along the main roads. A school, the now-defunct Upper Thomson Secondary School/Seletar Institute, was also built, as well as the Nee Soon Post Office. Later, these amenities and residents relocated to Yishun New Town.
Today, the iconic T-shaped school building and colonial-style former post office are significant heritage buildings. Not only will their history be preserved, but the structures will also continue to serve the community as communal and recreational spaces integrated with the verdant surrounds as a public park.
The URA plans also mention 2,000 new dwelling units within the site, which leverages the improved accessibility with the opening of the Springleaf TEL MRT station in 2021. According to reports, these planned residences are to be private housing.
Other guidelines for housing and other man-made structures in the area include limiting the development to existing urbanised and less sensitive areas, ensuring that building footprints are kept small to minimise habitat loss and directing the development towards existing "disturbed" grounds (land previously affected by development).
Buildings will also be designed with greener facades in order to minimise bird strikes, where winged wildlife collide – often fatally – with urban structures that could disorient them at night or confuse them with reflections of the sky.
4. Public Transport Links, Improved Connectivity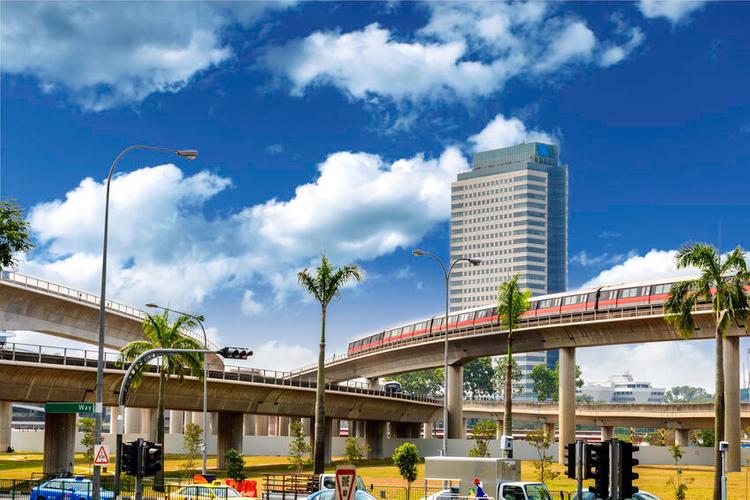 In 2025, the last stage Thomson-East Coast Line will be complete, when Bedok South and Sungei Bedok – the last 2 stations – are opened. When that happens, residents in the north of Singapore will be linked to the central and eastern parts of the island.
In 2021, the Springleaf MRT station on the TEL MRT line was completed, improving connectivity to the north (Woodlands) and to the Thomson/Caldecott areas. Later this year, Stage 3 of the TEL MRT line will be completed, which links the line to Orchard, Outram Park, Shenton Way, and to Gardens by the Bay. TEL Stage 4, which comprises stations in the east, is slated to open in 2024.
5. Expansion of the Park Connector Network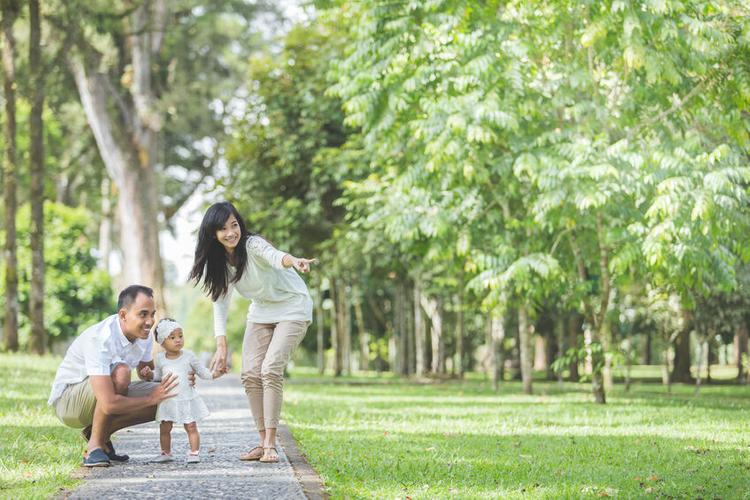 Also contributing to a 'car-lite' Singapore is the proposed expansion of the Park Connector Network linking to Springleaf. This is also in line with our Singapore Green Plan 2030, which aims to achieve net zero emissions to combat climate change for a sustainable future.
It was also announced in June this year that a future Khatib Nature Corridor is in the works, connecting the Central Catchment Nature Reserve with an upcoming 40ha nature park in Khatib. Springleaf is located between the Central Catchment Nature Reserve, with Upper Seletar Reservoir to its west, and Springleaf Nature Park and Lower Seletar Reservoir to its east.
The Khatib Nature Corridor will link the three new parks, including the one in Springleaf, allowing wildlife to travel safely between the Central Catchment Nature Reserve and Khatib Bongsu Nature Park. For those looking to stretch their legs (or bicycle wheels), this new corridor will also be linked to popular routes that include the Coast-to-Coast Northern Trail, the Round Island Route, and Central Corridor.
6. Active, Beautiful, Clean Water Design Features
Part and parcel of every ecological site is PUB's Active, Beautiful, Clean Waters (ABC Waters) programme. For Springleaf, water design features will be integrated to enhance the drainage infrastructure and waterways to maintain the hydrological integrity of the site.
What's in Store for Springleaf
We're also looking forward to the new nature corridor, expanded nature park, more cycling and walking paths and definitely the upcoming communal spaces at Springleaf.
Meanwhile, keep your eyes peeled while we endeavour to bring you more updates on Springleaf New Town as soon as any announcements are made!
This article was written by Mary Wu, who hopes to share what she's learnt from her home-buying and renovation journey with PropertyGuru readers. When she's not writing, she's usually baking up a storm or checking out a new cafe in town.
Disclaimer: The information is provided for general information only. PropertyGuru Pte Ltd makes no representations or warranties in relation to the information, including but not limited to any representation or warranty as to the fitness for any particular purpose of the information to the fullest extent permitted by law. While every effort has been made to ensure that the information provided in this article is accurate, reliable, and complete as of the time of writing, the information provided in this article should not be relied upon to make any financial, investment, real estate or legal decisions. Additionally, the information should not substitute advice from a trained professional who can take into account your personal facts and circumstances, and we accept no liability if you use the information to form decisions.