Editor's note: This article shares the consumer sentiments gathered during H1 2022, before the latest round of cooling measures in September 2022. They are based on the consumers' response to the December 2021 cooling measures only.
The cooling measures' key aim has been to dampen demand by making it more costly to purchase property and more difficult to obtain a loan.
But in spite of the cooling measures, demand for property remains robust. What has the actual effect of the cooling measures been and how have Singaporeans really been impacted?
Are Singaporeans Affected by Recent Property Cooling Measures?
However, 2 in 5 are considering buying a less expensive property as their budget has decreased. Given the possible causes such as property cooling measures, the rise in inflation and the
high interest rate environment
, it is understandable that this group would want to tighten their belts in anticipation of higher costs.
Some (14%) Are Actually Considering a More Expensive Property
The property cooling measures and other economic factors have made it more difficult to buy property. However, 14% of the respondents are actually considering buying a more expensive property.
This group of people is more likely to look to make a purchase within the next two years, particularly those who intend to purchase a non-landed private property like condos.
One of the top reasons affecting this group's decision could be future plans to grow a family, including the possibility of having elderly parents move in with them.
Lifestyle preferences could be another big reason. Due to past COVID-19 restrictions and working from home becoming more widespread, some
households are prioritising space
.
According to Ismail Gafoor, CEO of PropNex, affluent households who have the means to purchase a larger home might choose to create recreational spaces such as music rooms, libraries or yoga studios, while others might opt to knock down walls to enlarge the rooms.
Should You Still Buy Property in Singapore To Rent Out?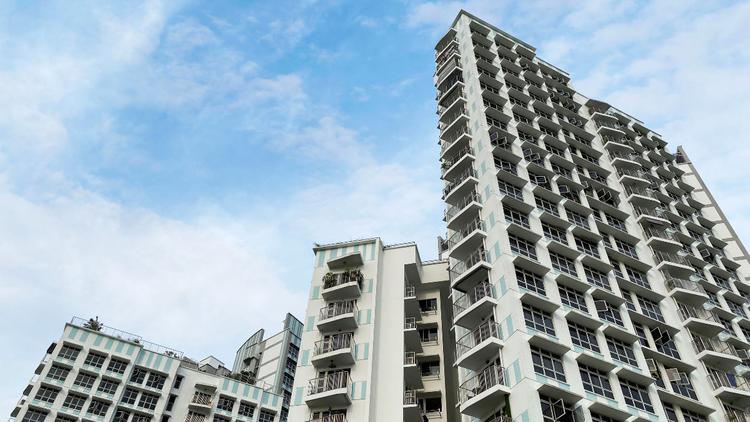 The cooling measures and property tax adjustments have made it more difficult to buy an investment property. The government has plans to raise
property taxes
for all non-owner occupied residential properties, currently at 10% to 20%, to 11% to 27% in 2023, before raising them further to 12% to 36%. High-end properties will see the biggest property tax increases.
So, how have the recent changes affected the perception of Singaporeans of rental property as an investment?
It turns out that Singaporeans are now divided when it comes to viewing property rentals as an attractive and viable investment option, with older Singaporeans aged 60 and above more likely to still consider them a good form of investment.
Singaporeans on the whole had varying opinions, with 34% viewing property rentals as a viable investment even after the new property tax adjustments, and 35% viewing them as unviable. 31% do not know.
According to the PropertyGuru Singapore Consumer Sentiment Study H2 2022, more than half (55%) of Singaporeans are affected by the property tax adjustments, with 24% reporting that the property tax hike has made them delay their property purchase and 20% reporting that they are now considering a less expensive property.
Significant Swathe of the Population Affected by December 2021 Property Cooling Measures
Despite the continued robustness of demand for property, the property cooling measures have in fact had a significant effect on Singaporean buyers, with about half of the population saying they have been affected.
However, the actual effects have been unpredictable, with 14% of buyers saying they are still planning to purchase a more expensive property, possibly due to factors such as a growing household and lifestyle changes, perhaps generated by the pandemic.
The upcoming property tax changes have also strongly affected Singaporeans' perception of the viability of rental property as an investment, and the population now appears to be on the fence, with older people still being more attached to the investment potential of rental property.