We all have a dream home – whether it's that sixth avenue mansion your bus passes by every day, or that luxurious CBD penthouse your boss always boasts about. If you aspire to one day turn this dream into reality, we're here to help you take concrete steps towards it!
While there's no secret way to suddenly be rich enough to buy a $10 million house, but there are definitely good budgeting habits you can employ to help you in your quest to upgrade from your current property.
Buying a property—any property—is something that needs consistency, prudent planning, and a good budgeting plan to ensure the financial load is bearable. Before you can know whether a property can be within your reach, it is wise to "know thyself" first, by planning ahead and having a clear idea of what your budget might be.
Here are some tips and considerations to keep in mind as you work towards your next property goal.
1) Set property SMART goals
When you study for your PSLE exam you need to have a goal for your results, so that you know how much you need to prepare in order to get these results. In a similar vein, you need to have a goal for your property purchase before you even begin any budget planning. One good way to guide you in setting goals would be to follow the SMART goals method, which has been in popular use around the world for years. "SMART" stands for:
Specific
Specify the kind of property you want. What type of house do you want to buy, and which district are you interested in? How big do you want it?
Measurable
Set out a measurable figure to aim towards. Calculate the amount you need to buy the property you specified, taking into consideration the interest rate and down payment. Also, set the measurable time frame within which you aim to obtain the property.
Achievable
Ask yourself, is the goal so far achievable? How can it be achieved? Set out the steps you will need to get the property you want e.g. search for property, find out your total assets, and speak to banks to get loan offers.
Relevant
Ask yourself, is the goal relevant? Is it the right time to buy this property given other circumstances, for example, a newly announced property cooling measure, or a rise in SIBOR interest rates?
Timebound
Lastly, set a deadline for every step of your goal—for example, you might allocate 3 months to a house search, or ensure you have a loan offer by a certain date.
Having set yourself a SMART goal, you can begin calculating the size of your available watches—your budget.
2) Know how much savings you can spend
Open your bank account, and take stock of how much savings you have, and how much of that you are willing to spend on your property. That will tell you how much more you may need to top up through borrowing.
Generally, when buying a property, it is good to ensure you have enough cash for about 20% to 30% of the purchase price to pay for downpayments and any legal/processing fees that arise at the start of the transaction.
If you realise you don't have enough savings for the downpayment, much less for the rest of your property price, then this is a good sign you'll need to set a savings goal. Work backwards using your SMART goals to figure out how much you need to save by when, and therefore how much of your salary must be set aside regularly to ensure you reach
But one cardinal rule: never use up all your savings leaving nothing for a rainy day.
3) Know how much you can borrow
Most first-time homebuyers will be scratching their heads when it comes to the details of how much you can loan, how much you must pay, and therefore what property price you should be aiming for. The story becomes even more complicated with government regulatory requirements such as the TDSR and MSR.
The Total Debt Servicing Ratio (TDSR)
refers to the portion of a borrower's gross monthly income that goes towards repaying the monthly debt obligations, including the loan being applied for. It is set at 60%.
The Mortgage Servicing Ratio (MSR)
refers to the portion of a borrower's gross monthly income that goes towards repaying your property loan. It is capped at 30% of a borrower's gross monthly income. It applies only to loans for the purchase of an HDB flat.
From the amount you can borrow, you can work backwards to figure out how much you may need to pay regularly, how long you may be paying, and compare it to your income to see if you can afford to pay it. From there, you can ascertain if your property goal is within your reach.
If you need help working these sums, that's where
PropertyGuru's online mortgage affordability calculator
comes to the rescue. Not only can it work out the monthly instalments for the mortgage, but it can also pinpoint the maximum property price you can afford. Use it to find out how much cash you need to pay upfront. Adjust the property price until you arrive at a price where you can comfortably pay monthly instalments.
Affordability Calculator
Estimate what you can comfortably spend on your new home
What's more, you can factor in a joint buyer's finances and get an automatic "margin of safety" from default interest rates since the calculator uses an interest rate higher than current ones to act as a buffer for future interest rate increases. Doing the sums is necessary, but it doesn't have to be
If you need help interpreting the results you get, or more holistic advice on understanding your own budget limitations, you can also ask for a free consultation with our
Home Finance Advisors
.
4) Know how much CPF money you want to use
Unless you're absolutely wealthy, chances are that you'll need to take a loan. To pay it back, you can either use cash, or your CPF, or a combination of the two. You'll need to understand the pros and cons of each approach, weigh it against your own needs and priorities, and plan which approach you want to use to pay off your mortgage.
Option 1: Paying by CPF
Paying by CPF is an option that many Singaporeans take, often because it is often the largest accumulation of wealth a typical Singaporean might have saved up anywhere—so there is no other source of money to tap on. But even others with more means, they may choose to pay using CPF too, in order to leave cash on hand.
Despite the fact that you are both foregoing the guaranteed accrued interest it will earn in your CPF account, and the fact that you will have to pay back the CPF with interest from the proceeds of your property if you choose to sell, paying by CPF allows you the flexibility to do something more with your ready cash—such as investing in other assets to grow your wealth even further or to have something in reserve for a rainy day.
Option 2: Paying by Cash
Paying by cash will place a big dent in your available liquidity, but it does come with some strong benefits. Firstly, it helps prevent the effects of negative cash sales when you pay by CPF—that is, a property sale that leaves you with no cash left on hand after you repay the necessary amounts to your CPF. Secondly, it means that your CPF, left untouched in its account, will continue to accrue interest over the years of your loan.
Option 3: A mix of the two
Logically, paying partially by cash and partially by CPF gives you the best of both worlds, with liquidity to use and also interest accrued in your CPF account. One way you can decide what ratio of cash to CPF to use depends on your mortgage. The lower the mortgage rate compared to your CPF rate, the more cash you can consider forking out and the less CPF, as in that case, the interest you earn in your CPF can help offset or even counter the interest payable on your loan.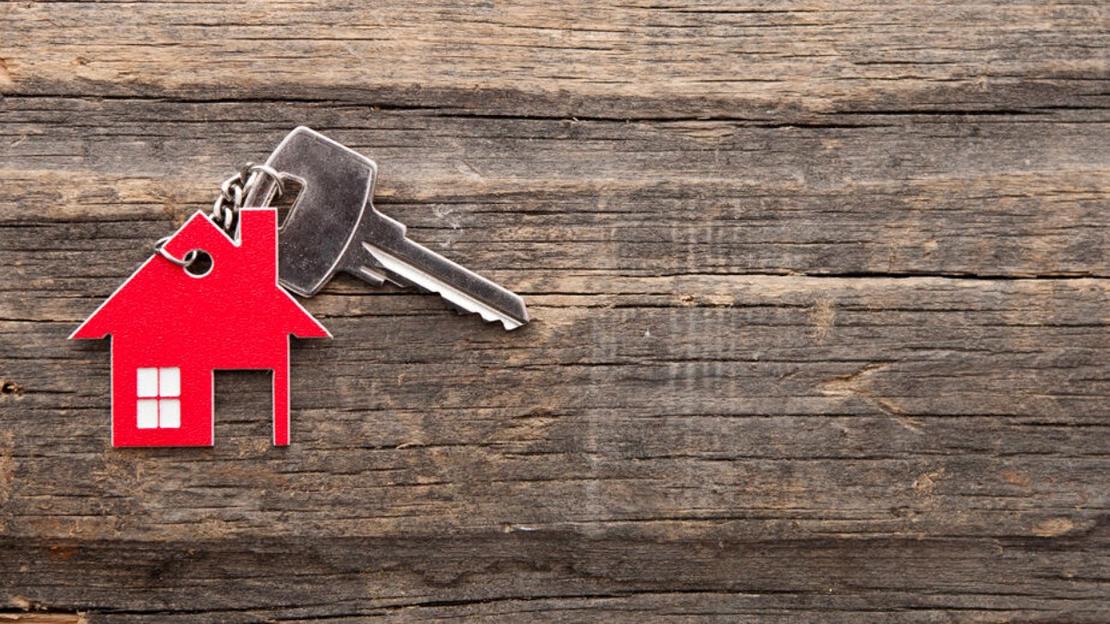 All this depends on the loan you get, and the interest rates you are offered, which brings us to the next step…
5)
Know how much banks will lend you
Ultimately, to measurably achieve your property goal, you need actual figures. To know how much you can afford, you need to actually shop for mortgages first so you know how much banks are willing to offer you, which affects what you can afford to buy.
The amount you can borrow to finance your home is called the loan to value
(LTV) limit
. An LTV ratio of 75% for example means you can borrow up to 75% of your property value or price, whichever is lower. For bank loans the maximum LTV is 75%, and the remaining can be paid through a combination of cash or CPF OA, but a minimum of 5% must be paid in cash.
However, banks may not offer you the maximum LTV; the actual amount they loan you depends on various regulatory factors such as TDSR, MSR, as well as internal credit checks. As a result, you cannot assume how much you will get—many have been overconfident about their loan amount, only to get a shock when they actually go through the process to get a formal loan offer, often when they have already signed the Option to Purchase on the basis of their faulty budget estimates.
Do note also that
as of 6 Jul 2018, the LTV for private properties are capped at 55% if the loan tenure exceeds
30 years
, or if the loan tenure plus your age extends beyond 65. For an HDB flat, the LTV will be capped at 55% if the loan tenure exceeds
25 years
, or if the loan tenure plus your age extends beyond 65. Thus, your age (or the combined age and income of you and your fellow joint borrower) will become an important factor in your mortgage planning.
If finding a good mortgage for yourself is something you're not confident of navigating alone, our
Home Finance Advisors at PropertyGuru Finance
are here to help, with one-stop access to all the mortgage packages available across each of Singapore's banks, and free expert assistance on getting the best deal for yourself.
6)
Find out what grants and subsidies you can get
Since property is an expensive item, you would not want to miss opportunities to reduce the costs by using the grants and subsidies which have been made available for your use by the government, if they are applicable to your situation and the property you intend to buy.
For example, first-timer families can get up to $80,000 for new flats or $160,000 for resale flats. First-timer buyers who are singles aged 35 and above get grants up to $40,000 for new flats or $80,000 for 5 room or smaller resale flats.
Budgeting Made Easy
Preparing your finances for a major and complex purchase like property can be a daunting task—but by breaking it down into steps and areas like we have shown you, it can be made somewhat easier to manage and understand. After all, a forest is cut down one tree at a time. So focus on each tree, and before you know it, you'll have a clear idea of your own budget—and what you can achieve with your next purchase will also become clear along the way.
And if it's still too much to absorb, we're always here to help.
Chat with us on Whatsapp
Fill up an online form
Disclaimer: Information provided on this website is general in nature and does not constitute financial advice.
PropertyGuru will endeavour to update the website as needed. However, information can change without notice and we do not guarantee the accuracy of the information on the website, including information provided by third parties, at any particular time. Whilst every effort has been made to ensure that the information provided is accurate, individuals must not rely on this information to make a financial or investment decision. Before making any decision, we recommend you consult a financial planner or your bank to take into account your particular financial situation and individual needs. PropertyGuru does not give any warranty as to the accuracy, reliability or completeness of information which is contained on this website. Except insofar as any liability under statute cannot be excluded, PropertyGuru and its employees do not accept any liability for any error or omission on this website or for any resulting loss or damage suffered by the recipient or any other person.