Consider the following: you are a home buyer who has made a long-term commitment to a mortgage. This is the single biggest recurring monthly expense for your household for a long time to come, but the good news is that the risk seems low, and predictability high. Because you know you can manage the monthly repayments, clearing the mortgage is only a matter of time.
And then, suddenly, you are informed that your monthly sum due will increase moving forward. You were already spending almost as much as you earned, and this extra expenditure is more than you can afford. It derails your cashflow. It may even derail the carefully planned future you have mapped out for both yourself and for your family. This is a nightmare straight out of left field.
This may be familiar to you—or else, it could
be
you one day. How did this happen? How can you avoid it?
Remember, your mortgage costs
can
change
Although it is a relatively stable long-term arrangement, a home loan is not fire-and-forget; it requires a certain level of maintenance and management to minimise risks and costs. The truth is, your mortgage costs
can
change for a variety of reasons, from the fine print in your loan agreement that you overlooked to economic movements in the market that are beyond your control.
Here are five possible ways your stable mortgage can unexpectedly increase your costs and what you can do to avoid and/or manage it.
1. Your interest rate may fluctuate with the market, and increase once your mortgage package ends
Banks typically offer two kinds of property loans: those with fixed rates, and those with floating rates. The former caters to those looking for stability, while the latter is suited to those with higher risk appetites and those who believe that the rate will fall.
Fixed-rate mortgages do not change for the period of the package signed
—
for instance, a 5-year package keeps the same guaranteed interest rate for five years. These cater to those looking for stability, but as the rates tend to increase after the fixed period, many borrowers also usually consider refinancing (switching to a more advantageous loan package at another bank) towards the end of this period.
For loans with floating rates, the interest rate is usually composed of the SIBOR (Singapore Interbank Offered Rate) or some other benchmark rate, plus a spread—an additional premium charged by the loaning bank. The spread is fixed, but the SIBOR component is variable.
For example, it could be 3M SIBOR + 0.8. When the SIBOR goes up/down, your interest rate moves accordingly up/down. SIBOR fluctuates according to global market movements, and is beyond your bank's control.
As the SIBOR is pegged to market movements like that of the US Federal Reserve Rate, it can vary considerably, from as high as 3.5% back in 2006 (before the 2008 recession hit) to less than 0.5% today in 2020 (following major rate cuts this year to cope with the impact of COVID-19).
While the low SIBOR and low interest rate environment could mean it's a good time to get a home loan, remember that it is only a matter of time before they rise again—so be ready!
Affordability Calculator
Estimate what you can comfortably spend on your new home
2. If you miss your monthly mortgage repayments, be prepared for a late payment fee
While the chances are remote for most people, financial penalties arising from late payment of loan instalments do happen, and they can be considerable, ranging from overdue interest for a missed payment, to a downgrade in your credit ratings that can lead to additional costs or rejection for future cards and loans. In extreme situations such as sustained failure to make payment, banks may choose to recall the entire sum. To avoid this is simple—be on time.
Given the economic disruption caused by COVID-19, however, many more home buyers have likely found themselves vulnerable to late payments due to loss of unemployment. If you have unfortunately been placed in this difficult situation, it may simply be impossible to pay the full instalment at the time.
In such a situation, stay calm. The first thing you should do is to reach out to the bank and have a frank discussion about what can be done. You can also find out more ways to manage your mortgage in the event of unemployment, in this article: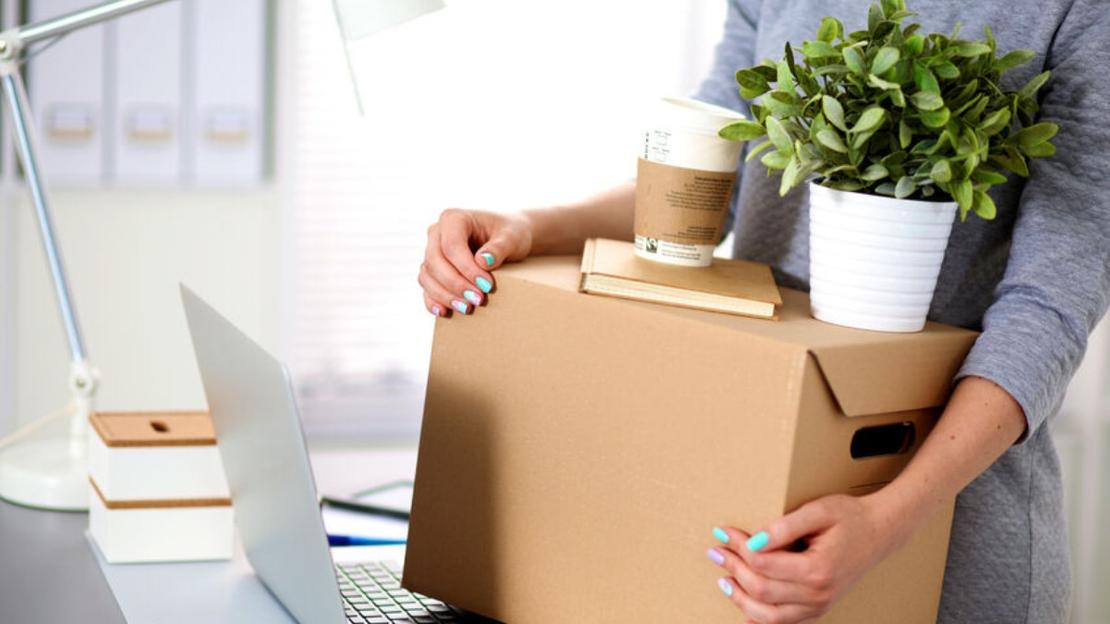 3. Shortening your loan tenure lowers your total cost, but increases your monthly repayments
As a homeowner, it may seem attractive to reduce your long-term interest cost, by shortening the period you take to pay back your mortgage, i.e. shortening your loan tenure. However, it also follows that a shorter repayment period and the same principal sum means higher monthly repayments—and depending on how much you want or are allowed to shorten your tenure by, the increase in your monthly sum can be dramatic. Even dramatic enough to be unexpected, if you didn't do your homework right.
Do note also that your application for a shorter loan tenure may be subject to additional fees and costs depending on the circumstances and time frame of your application, and the details of your loan agreement with the bank. Furthermore, to qualify for a housing loan tenure schedule reduction, both the banks and the HDB have eligibility rules in place that you first have to meet, such as the HDB requiring that your housing loan repayment must never exceed 30% of your monthly income.
Shortening your loan tenure may be a wise choice depending on your circumstances, but before you apply for it, make sure that your monthly cash flow can manage the rise in monthly repayments, and any additional penalties or charges that may arise because of this change in loan conditions!
4. Making a prepayment may actually cost you more money
Let's say you have some spare cash and decide to make a lump sum payment to the bank. It will make them happy and reduce your interest owed, right?
Banks offer loans with the expectation of profit via interest rates, and will seek to compensate for their expected earnings through penalties should the loan be settled ahead of time. Always check your loan contract and inform your bank before making pre-payments, as banks may impose penalties or fees when you:
Make a partial or full prepayment without providing advance notice

Settle an outstanding loan in full before your "lock-in period" is over

Settle an outstanding loan before your "clawback period" is over, if the clawback period is longer than your "lock-in period".
5.
Refinancing during the "wrong" period can result in hefty financial penalties
With interest rates hitting recent lows, more home buyers are looking to refinance their loans to take advantage of the potential savings and cost reductions involved. But just because the iron is hot may not mean you are free to strike. If your loan contract doesn't allow you to refinance without penalty at this time, you may instead end up adding additional costs to your mortgage!
Loan packages come with plenty of fine print. Some of these, like the above-mentioned prepayment clause, define when you can or cannot make changes to the loan. Similarly, your lock-in period prevents you from refinancing your loan and pursuing a better rate or offer before a certain point in time.
If you attempt to refinance during this period, you would be in breach of the loan agreement and may incur hefty penalties and charges that significantly increase the cost of your mortgage, and potentially sour the potential savings you may get from switching banks. The question you will have to answer then is whether it is worth it.
At the end of the day, there should never be "unexpected" cost increases in your loan.
Knowing the potential pitfalls and anticipating changes can save your heart and wallet a lot of pain.
Always be aware of what you can and cannot do within the boundaries of your mortgage agreement, and keep up to date with the latest property financing regulations and policies on PropertyGuru.
Chat with us on Whatsapp
Fill up an online form
Disclaimer: Information provided on this website is general in nature and does not constitute financial advice.
PropertyGuru will endeavour to update the website as needed. However, information can change without notice and we do not guarantee the accuracy of the information on the website, including information provided by third parties, at any particular time. Whilst every effort has been made to ensure that the information provided is accurate, individuals must not rely on this information to make a financial or investment decision. Before making any decision, we recommend you consult a financial planner or your bank to take into account your particular financial situation and individual needs. PropertyGuru does not give any warranty as to the accuracy, reliability or completeness of information which is contained on this website. Except insofar as any liability under statute cannot be excluded, PropertyGuru and its employees do not accept any liability for any error or omission on this website or for any resulting loss or damage suffered by the recipient or any other person.