You've heard renovation horror stories from your family and friends; contractors not completing the agreed tasks, quality of work not on par, and renovation works that take forever to complete. Coupled with the fact that there are so many renovation contractors to choose from, it's not a surprise if you're overwhelmed.
Whichever category you fall under and whether you're looking at private or public property, this guide aims to help you start a smooth-sailing renovation process.
Hiring a Renovation Contractor in Singapore: An Overview
In this article, we'll look at the best practices you should follow, what should be in your renovation contract, and the potential hidden costs you should note.
Important Elements to Have in Your Renovation Contract
Before signing your renovation contract, it's important to check that it contains the following:
Details of the entire scope of renovation work

(this list should be exhaustive)
L

ist of subcontractors involved (if any)

Warranty

Clauses provisioning for cases if the contract is not honoured

Changes or additional requirements

Completion and payment schedule
Potential Areas for Hidden Costs
Painting and cement screeding
Electrical works
Bathroom accessories
Working with a Renovation Contractor: 6 Best Practices To Follow
Before looking at areas such as what should be in your contract and hidden costs, here are some general practices that will put you in good stead from start to finish:
1. Do Your Research and Plan out a Budget
Start by planning a budget, so you know how much you can spare on renovation works. This will depend on the size of your home, and the extent of renovation works you're intending to carry out.
Get a sense of what it would cost to do up your house in the specific style you're looking for.
One way to do so is to create a
mood board
with pictures and a clear brief on what you'd like your space to look like (plus, this is helpful for IDs in knowing what your exact tastes are).
Doing these things will shed light on what scale of home renovation is feasible for you. This will also help you avoid any disappointment from unfulfilled expectations, and unnecessary negotiations further down the line.
Also, consider if it makes financial sense for you to take on a renovation loan
to achieve what you hope for.
To get you started on budgeting, here are some articles to check out: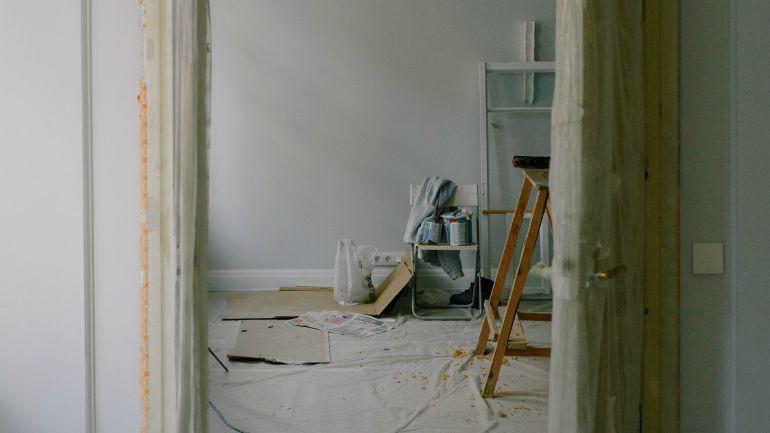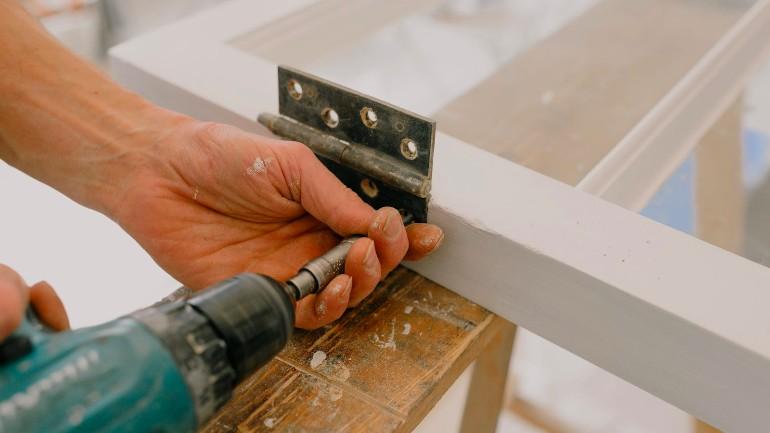 2. Know What You Need, and What You Don't
Separating your 'needs' from your 'wants' or 'nice-to-haves' will prevent the really important stuff, like ensuring your bathrooms are watertight, from being compromised due to budgetary constraints. Things like having a standing bathtub and walk-in vanity are 'nice-to-haves'. You can get these 'wants' later on.
3. Seek Recommendations from Family and Friends
Almost every homeowner has a renovation story. Hear out the experiences, and see the quality of the workmanship for yourself at your family or friends'
homes. Google can also be your friend, just be a bit warier
of those who do not have good reviews or portfolios that can back them up.
4. Ask Questions and Clarify Everything with Your Renovation Contractor
Don't be afraid or embarrassed to ask your contractor questions regarding any doubts you may have. It's best to clear up any confusion early on to avoid subsequent misunderstandings, which could result in frustration or even abortive work further down the line.
In fact, one of the biggest signs of a good contractor is they communicate clearly and are responsive. They'll encourage your questions and answer them in detail; they don't pressure you to make a rushed decision; they also want to go over the details of the renovation contract.
5. Confirm Everything in Writing with Your Renovation Contractor
The final contract usually includes things such as technical drawings, specifications, plans, timelines, and
the project's
quotation.
The quotation is supposed to contain a detailed cost breakdown and payment schedule. If you spot any ambiguity or are uncomfortable with anything in the document, let your renovation contractor know.
6. Pay the Renovation Contractor in Stages
As a general rule of thumb, y

ou should not be paying for the entire renovation cost upfront

. A deposit of up to 15% is initial made, and subsequent payments are made upon completion of key renovation milestones.
P
aying in stages helps ensure your renovation contractor does not scoot off halfway and leave everything hanging.
Renovation Contract: What Must It Contain?
The renovation contract is an agreement between you and the renovation contractor, which has an exhaustive scope of all renovation work that will be carried out in your home. It will also include any costs involved, as well as the duration of the renovation project.
A well-written contract should prevent and clarify any ambiguity that may occur during the process of renovating your home.
Renovation Contract Checklist: 7 Important Elements You Should Have
1. Comprehensive, Exhaustive Scope of Work and Details: What to Include?
The contract should cover everything you have discussed and agreed with the contractor. All details should be included, even if this takes effort for both you and the renovation contractor. For example, if you are building a kitchen cabinet, the contract should list the material to be used, the type of finish, and even the type or brand of hinges.
Here, the list of materials used should be stated, as well as the varying stages of the renovation project and tasks your contractor will carry out.
Common responsibilities include:
General services: From pre-renovation prep work (i.e. consultation, design drafts, project management) to post-renovation cleanup (i.e. dusting and cleaning surfaces)
Hacking works: For those demolishing walls and/or surfaces, the contract should also state the contractor has to remove and dispose of the hacked materials
Electrical works: Installation of appliances, wiring covers, power sockets, etc.
Plumbing: Installation of pipes, sinks, toilets, etc. Labour and material costs should be included
Carpentry: If you're having in-built carpentry, do state in which part of the home should it be carried out, what item should be crafted, and the materials used for the carpentry work
2. Engaging Subcontractors: Who Is Responsible for Their Work?
Some aspects of renovation work might be subcontracted out by your renovation contractor. For instance, plumbing and electrical works are commonly subcontracted out.
Managing these subcontractors should not be your job, and should be your renovation contractor's responsibility. Make sure to clarify the scope of liability and have it in writing; ideally, you should have this covered under the warranty.
Should you want to engage third-party contractors, do check with your contractor how this may affect your renovation contract. The goal is you want to remove any possible areas of contention and cover all your bases should there be a dispute in workmanship or costings.
3. Communication Protocol: How Often Should Your Contractor Get in Touch?
This will cover when, and how you'll get updates from your contractor. Some prefer to be involved every step of the way, while others enjoy the surprise of the final reveal with minimal check-ins. Some questions to ask yourself include:
Do you want to receive verbal physical meetings? Or would you prefer phone calls?
Do you prefer written texts to have everything in black-and-white instead?
Would you want to receive these texts via a texting app or via email?
How often would you like to be contacted?
The general practice is to request that updates be given every fortnight, along with photos of your home's renovation progress.
4. Warranty: What Should Be Covered?
The contract should also state whether there will be a warranty that covers workmanship. You'll want to look out for the term "Defects Liability Period" and ensure it's stated that your contractor is responsible for the repair costs should there be material defects or poor workmanship.
Typically, the warranty should last up to 12 months.
If the overall quote seems much lower than a competitor's, it's likely that no warranty is provided.
5. Clauses Provisioning for Cases Where the Customer or Contractor Does Not Honour the Contract: What to Do?
There should be clauses outlining penalties for both the customer and the contractor. For example, one important clause you should have will be mentioning how much the contractor should pay you for each day of delayed work
and under what circumstances.
During the COVID-19 pandemic, the shortage of materials and manpower and delayed shipping caused many projects to have extended timelines, creating
renovation nightmares
for some homeowners.
There might also be a clause stating that the renovation contractor can cease work if payment is late, with work to resume only when it has been made.
6. Changes or Additional Requirements: How Much Extra to Budget for?
A section on the rate of man hours, any additional materials, and so on should be included. This is sometimes known as a variation clause and it will cover any changes that may crop up during the renovation process.
When budgeting for your home renovation, do have some wiggle room for these unexpected hiccups.
7. Completion and Payment Schedules: When Should You Pay Your Contractor?
As previously mentioned, the full sum should not be paid upfront. Progressive payments should be made with the completion of certain milestones. Here's an example of a payment schedule:
| | |
| --- | --- |
| Renovation payment milestones | Percentage of cost |
| | |
| | |
| | |
| | |
| Electrical works and plumbing | |
| Painting and debris clean-up | |
| Customer's final approval | |
3 Potential Hidden Renovation Costs to Watch For
So you've finally reached the point where you need to confirm everything on the contract. Keep in mind that there's a chance that your contractor may have left out the cost of certain items.
It may not be done out of malice – some do this because they assume you're aware such costs have to be borne eventually. Some do so just to make the total price appear more attractive.
If a quotation has pricing that seems too good to be true, it usually is.
Whichever the case, here are some potential hidden costs to look out for!
1. Painting and Cement Screeding
Unless you enjoy the aesthetic of plain, bare walls, painting works are usually required for a new flat. If your new flat does not come with tiles or flooring, you will need to get cement screeding done.
As there are variations in the flatness and levelness of the original bare floor, a cement screed provides a smooth and level finish so you can lay down your chosen flooring.
As cement screed flooring cost around $15 to $30 per square feet, this can eat into your budget quickly.
2. Electrical Works
Electrical wiring and the like are usually outsourced by your contractor to a third party.
Always check to make sure that the given quotation appears reasonable, and makes sense based on the work that needs to be done. If you want to be sure that the quote is accurate, you can seek out quotations from other electricians to obtain
a
rough estimate or potentially get a cheaper option.
3. Bathroom Accessories
These include shower screens, storage heaters, mirrors, towel shelves, and so on.
While these items may seem pretty affordable
when viewed individually, the combined cost per toilet could go up to $1,000. Furthermore, some contractors may charge installation fees, which they may not include in
the quotation.
Even if you have done your due diligence to ensure a smooth-sailing working relationship with your renovation contractor, there's no guarantee for it.
If there are any disputes that fall outside the contract's scope, it is recommended that you resolve the dispute through third-party mediation.
CASE has a mediation centre
, which will be a useful neutral platform for you to resolve the dispute.
Disclaimer: The information is provided for general information only. PropertyGuru Pte Ltd makes no representations or warranties in relation to the information, including but not limited to any representation or warranty as to the fitness for any particular purpose of the information to the fullest extent permitted by law. While every effort has been made to ensure that the information provided in this article is accurate, reliable, and complete as of the time of writing, the information provided in this article should not be relied upon to make any financial, investment, real estate or legal decisions. Additionally, the information should not substitute advice from a trained professional who can take into account your personal facts and circumstances, and we accept no liability if you use the information to form decisions.