Mortgage-Backed Securities: What Are They?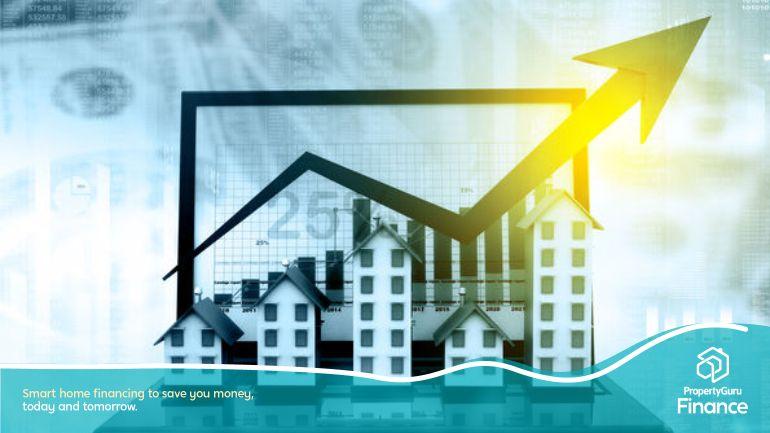 Chanced upon the term 'mortgage-backed securities' (MBS) while doing your home loan research? Don't worry. These are actually another class of investments quite unrelated to your home ownership and mortgage.
But if, for other reasons, you're curious about this mortgage-related investment, here's a beginner-friendly introduction to mortgage-backed securities – just FYI.
Disclaimer: As mentioned, mortgage-backed securities are a type of investment. They are not home loans. This guide is meant to introduce and explain what mortgage-backed securities are for educational purposes only. This is not financial advice and should not be taken as such.
What Are Mortgage-backed Securities?
Mortgage-backed securities are assets made up of packages of current mortgages, which are sold by their lending banks to investors. In these securities, mortgages with similar characteristics (such as interest rates, tenures and risk profiles) are grouped together.
Investors buy mortgage-backed securities to get a share of the principal and interest payouts from these mortgages over time as dividends, and these are an investment because the value of mortgage-backed securities can fluctuate depending on market conditions and borrower behaviour.
For example, a lower interest rate may reduce the returns from these securities, in addition to the possibility of mortgages in the securities package being redeemed early when a borrower refinances.
Related articles:
Should You Consider Mortgage-backed Securities?
Like all assets for wealth and investment, mortgage-backed securities come with their own set of advantages and risks. However, it is also important to note that there are many different mortgage-backed securities, with a range of risk profiles and returns, and it is important to consider specific securities when weighing whether or not to invest.
| | |
| --- | --- |
| Pros of Mortgage-backed Securities | Risks of Mortgage-backed Securities |
| Generally higher yields | Borrowers may make early repayments |
| Regular, dependable returns | Interest rate fluctuations may reduce value |
| Relatively stable Singapore property market | Borrows may default on their loans |
| Good regulation by Monetary Authority of Singapore (MAS) | |
| Relatively low entry cost | |
How strongly the pros or cons of mortgage-backed securities appeal to you will depend on your risk appetite, and on the current economic climate. On balance, mortgage-backed securities in Singapore are a stable, dependable source of returns that anyone can easily partake in, but they still come with risks that change with the market situation.

Want to save more on your existing mortgage? Compare the best mortgage rates on PropertyGuru Finance, or contact us for more personalised advice and recommendations:
Pros of Mortgage-backed Securities
Let's start with the positives.
1. Generally higher yields
Mortgage-backed securities tend to get cheaper faster when interest rates rise compared to other bonds and securities. Likewise, they get more expensive more slowly when rates fall, resulting in generally higher yields compared to many other bonds. Generally, they tend to be at higher risks when compared to other investment products.
2. Regular, dependable returns
As the returns from mortgage-backed securities are based on the monthly instalments paid by mortgage borrowers, they are considered to be one of the more dependable and predictable sources of income.
3. Relatively stable Singapore property market
With the Singapore government regulating the property market through cooling and stimulating policies as needed, the Singapore property and property finance markets are kept stable, contributing to the stability of Singaporean mortgages, and the dependability of returns from mortgage-backed securities based on them.
4. Good regulation by MAS
Since the Lehmann brothers economic crisis in 2008 triggered by mortgage-backed securities based on sub-prime mortgages (home loans offered to borrowers with low credit scores), the Monetary Authority of Singapore (MAS) has put in place regulations to prevent a repeat of such instability. As such, mortgage-backed securities in Singapore are well-regulated and safer than before, reducing the risk for investors.
5. Relatively low entry cost
Mortgage-backed securities have a relatively low entry cost, in that they are cheaper to purchase than say, a property. At the same time, with the ease of online trading, they are easy and cheap to trade in, without necessarily needing to pay for middleman brokers.
Risks of Mortgage-backed Securities
Now, let's consider some of the risks.
1. Risk of borrowers making early prepayments
As mortgage-backed securities are based on actual borrowers and their instalments, the longer they pay instalments, the higher their interest amount, which translates into higher returns for an MBS. Hence, borrowers pre-paying (therefore reducing the amount of interest they pay, and the duration of the loan) will reduce the profitability of a mortgage-backed security, in worst cases resulting in losses.
2. Risk of interest rate fluctuations reducing value
Likewise, interest rate fluctuations directly affect the amount of interest borrowers pay, and hence the returns one can get on a mortgage-backed security. During volatile periods, this can be risky.
3. Risk of borrowers defaulting
Ultimately, there is always a risk of a borrower defaulting, hence wiping out the returns an investor would have received from that particular mortgage. In times of financial hardship, too many borrowers defaulting on their loans because they were unable to afford the instalments can wipe out the value of mortgage-backed securities. This was why Lehman Brothers had to file for bankruptcy, triggering an economic crisis. While the world is wiser to the risks now, this eventuality still remains, introducing an element of risk to investing in mortgage-backed securities.
Can I Invest in Mortgage-backed Securities in Singapore?
The short answer is yes! As long as you are over the age of 18, and as long as you are not an undischarged bankrupt, you can invest in mortgage-backed securities in Singapore. All you need to do is register your own Central Depository (CDP) account with the Singapore Exchange, and at least one trading account with a brokerage or online platform of your choice.
How to Invest in Mortgage-backed Securities in Singapore
As an investor, you can invest in mortgage-backed securities in a variety of ways.
You can do so directly on Singapore Exchange, or invest in them through other funds or companies that invest in these securities as part of their portfolio.
These might include:
ETFs (Exchange Traded Funds)
REITs (Real Estate Investment Trusts)
GDRs (Global Depository Receipts)
ADRs (American Depository Receipts)
Whichever method you choose, you will need to create a Central Depository account (CDP) to store your stocks and shares and any mortgage-backed securities you buy, and open a Trading Account with a brokerage to manage your trades.
Many brokerages today take the form of online trading platforms and apps that allow you to make trades in real time, anytime, anywhere, so trading has become easier and more convenient than ever before.
Mortgage-backed securities in Singapore provide yet another attractive investment option for Singaporean investors. Based on a stable market with prudent regulation, dependable behaviour and relatively high returns for their risk level, they are also easy for anyone to trade in, with online accessibility and low entry costs.
While they also come with risks during economic crises, mortgage-backed securities today are in general an investment you can consider for growing your wealth.
Disclaimer:
Information provided on this website is general in nature and does not constitute financial advice.
PropertyGuru will endeavour to update the website as needed. However, information can change without notice and we do not guarantee the accuracy of information on the website, including information provided by third parties, at any particular time.Whilst every effort has been made to ensure that the information provided is accurate, individuals must not rely on this information to make a financial or investment decision. Before making any decision, we recommend you consult a financial planner or your bank to take into account your particular financial situation and individual needs.PropertyGuru does not give any warranty as to the accuracy, reliability or completeness of information which is contained in this website. Except insofar as any liability under statute cannot be excluded, PropertyGuru, its employees do not accept any liability for any error or omission on this web site or for any resulting loss or damage suffered by the recipient or any other person.