Can You Get A Home Loan While Studying or Serving NS?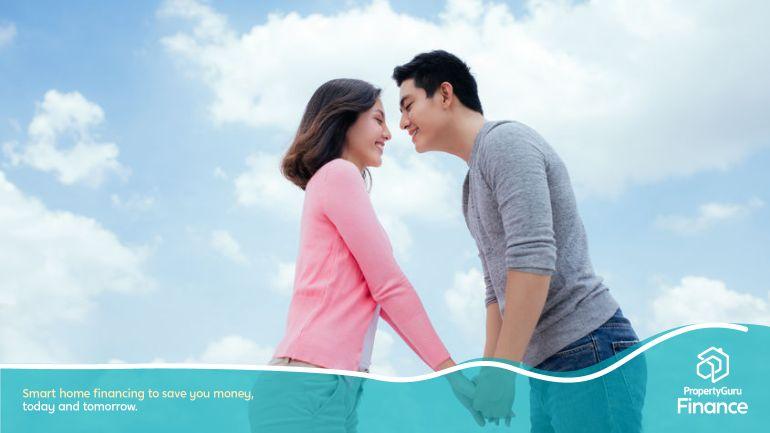 Small wonder then, that young couples who are sure of their commitment, or who urgently need a home together due to personal circumstances, may consider trying to start the BTO process earlier, even as early as when they are still serving National Service (NS) or studying in university.
Yes, NSFs and University Students Can Get a Home Loan
Good news! Yes, it is very possible to get a home loan and buy a home together, even if you and/or your partner is still studying or serving NS.
It is possible to buy private property as well, but given that most couples in this group are not yet permanently employed with a steady income, an HDB BTO flat is more affordable and likely to be a more feasible option for most.
How Can Students or NSFs Apply for a BTO Flat?
As you are probably aware, there is a list of eligibility criteria for BTO flats. Here's a quick overview of them, as well as how they may affect you:
| | |
| --- | --- |
| BTO Eligibility for Students and NSFs | |
| Eligibility Scheme | As a couple intending to get married, you will be eligible under the Fiancé/Fiancée Scheme |
| Citizenship | At least one of you must be a Singapore Citizen, and the other must also be a Singaporean or a Permanent Resident (PR) |
| Age | Both of you must be above 21 years old. If you have just entered NS or university at 18 or 19 years old, you will not be eligible. |
| Income Ceiling | Depending on the type of flat you want, there is an income ceiling of $7,000 or $14,000 per household. If you do not have a full-time job yet, this should be easy to fulfil. |
| Property Ownership | If you do not and/or have not owned a property before, you should check this box. |
Assuming you check all the boxes, applying for a BTO flat is easy.
First, you apply for a flat and pay the $10 administrative fee through the HDB portal. You can only do this when the BTO application window is open, four times a year (in February, May, August and November).
Soon you'll receive a queue number based on balloting.
Then, you have to pay for the option fee when you book a BTO flat.
After that, you have to sign the lease agreement, and pay for the downpayment within four months, plus the legal fees and stamp duty.
However, as a student or a full-time national service man (NSF), the challenge is, you probably don't have a full-time job. Will HDB or the banks still want to lend you money to finance the BTO flat?
How Can Students or NSFs Get a Home Loan?
HDB Home Loan
You may think that as a student or NSF, you can't get a home loan because you may not be able to provide a proof of income or you can't apply for relevant grants yet. But that is not true.
The Staggered Downpayment Scheme allows you to settle the downpayment in two instalments. The first 5% of the downpayment should be given upon signing the lease agreement (several months after selecting your flat), but the other 5% can be given once you have collected the keys (potentially a couple of years later, when the flat is completed).
Therefore, if you're planning to get a $450,000 BTO flat, the two of you would need to come up with $22,500 upfront, and save up for the remaining $22,500 later.
Bank Loan
Your best chance of getting a bank loan would be if you apply with your parents or if you sign up with a joint borrower who has a stable source of income, since that provides the bank with the income stream they are looking for.
The caveat here, however, is the joint borrower will also be signed as a co-owner of the property (giving him the same legal rights and responsibilities to the property). If your flat is meant to be owned between you and your spouse-to-be, you may want to consider and discuss whether your other half is comfortable with the flat being jointly owned by his/her in-laws! At the same time, the joint borrower's total debt servicing ratio (TDSR) may also get affected, limiting the amount of loans they can take in future themselves.
For the downpayment, prepare to pay at least 25% of the BTO flat's purchase price. 5% of that must be paid in cash, while the 20% balance can be paid using your CPF savings or in cash, and it must be done upfront—there is no staggered downpayment for banks. You'll need quite a bit of savings (or other sources of funding, such as wealthy parents willing to help) for this.
Potential Complications of BTO-ing So Early
Although it is good to plan ahead for your future and start early, we want you to see all sides of the picture. Here are some potential complications that may arise during the process of getting a home loan or waiting for the completion of your flat with the love of your life while you're still studying or serving NS.
If You Have An Existing Student Loan
If You Don't Get A Job Right Away
Another factor you have to consider is how you'll be able to pay for the home loan in case you don't get a job as soon as you graduate. Will your parents help? Only you can answer this, so plan ahead before committing to a home loan, whether that means working part-time or freelance or saving everything you can of your allowance together with your partner to be able to pay off the first few months of the loan.
If You Break Up in Future
One of the most common causes of couples forfeiting their BTO unit is simply that they aren't a couple anymore. This actually applies to all relationships, not just young couples still studying or serving NS.
Many things can happen in the years between flat application and flat completion, and breakups are not uncommon. When it comes to the HDB, this can come with a price on different levels. If you and your partner break up before selecting and booking the flat, thankfully, you don't have to pay any financial penalties. However, your withdrawal would be counted as a rejection. If you reject a flat the second time around, your first-timer priority for balloting would be suspended for one year.
Meanwhile, if you break up after selecting the flat, but before signing the Agreement for Lease, your option fee would be forfeited. This could cost $500, $1,000 or $2,000, depending on the type of flat you've chosen. You will also be prohibited from applying for and being included as an essential occupier of an HDB flat for one year.
If you break up after signing the Agreement for Lease but before collecting the keys, the 5% downpayment will be forfeited. On top of that, you may not be able to refund the stamp duty and legal fees as well. You can ask a lawyer to write to the Inland Revenue Authority of Singapore (IRAS) to appeal for a reimbursement of the stamp duty, but there's no guarantee. And again, you will be prohibited from applying for other HDB flats for one year.
So, What Should You Do?
Good luck and congrats on kick-starting your very first chapter of your home ownership journey!
More FAQs
Does Age Affect Home Loan?
Yes, most banks have their own eligibility criteria stipulating a minimum and maximum age.
Can You Get A Home Loan With Student Debt?
Yes you can, but all your existing debts (including what you owe for your student loan) will lower your TDSR which may restrict how much you can borrow to finance the property.
Can An 18-year-old Get A Mortgage?
This depends on the lender. Some lenders only accept applicants age 21 years old and above.
PropertyGuru will endeavour to update the website as needed. However, information can change without notice and we do not guarantee the accuracy of information on the website, including information provided by third parties, at any particular time.
Whilst every effort has been made to ensure that the information provided is accurate, individuals must not rely on this information to make a financial or investment decision. Before making any decision, we recommend you consult a financial planner or your bank to take into account your particular financial situation and individual needs.
PropertyGuru does not give any warranty as to the accuracy, reliability or completeness of information which is contained in this website. Except insofar as any liability under statute cannot be excluded, PropertyGuru, its employees do not accept any liability for any error or omission on this web site or for any resulting loss or damage suffered by the recipient or any other person.