For Singaporeans, one of the most momentous periods in their life will be the short few years during which most of them will get married and become first-time home buyers. For a significant number, this period may be even more life-changing as they may also be welcoming new members to their family–or planning to. Planning for and anticipating the many needs and changes during this period can be a big task!
If you and your significant other already have a goal to expand your family with new members right from the start, planning for and buying your first home will no longer be as simple as "tea for two", too. Having children in the equation will drastically change your priorities as home buyers, as borrowers, and as savers and spenders, and you'll need to adapt your property planning and budgeting accordingly.
Here are some property and financial considerations that you'll need to take into account when buying your first home with a bigger family nucleus in mind.
First Home Buying Tips: 4 Things Families Should Consider
How Many Children
Many couples already have some sort of target in mind for how many children they intend to have. If you're one of those, then it's only wise to plan in advance for that number. How many children you intend to have will decide how big a house you need. While it may not be realistic to buy the large, dream home as your first property, try to avoid getting a house that might end up getting too small too quickly as your family expands.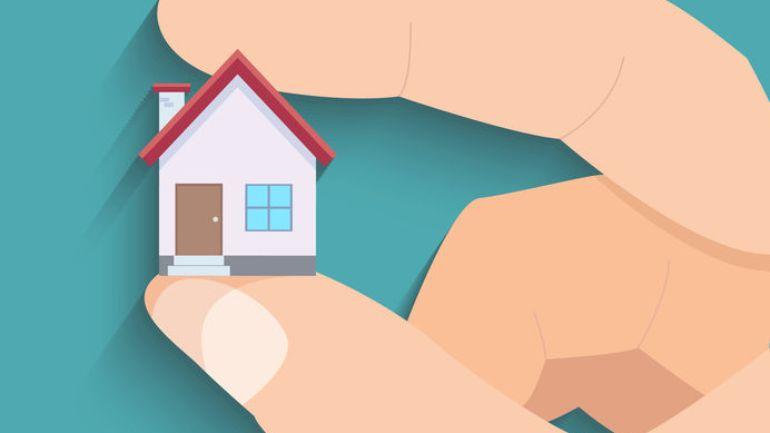 How Long You're Staying in One Place
Besides plans for children, many couples would also have some idea of what they intend to do with their property and how long they intend to stay in one. Some are more settled and plan to stay in one place for the foreseeable future, even until retirement if possible. Others intend to fulfill the "Singapore dream" and upsize or upgrade every five years. Depending on which one you are, how big a house you may buy for a family (see above) may change.
If you plan to stay in one place for a long time, then you should strive to get a suitably sized home from the start, as far as finances allow. If you plan to keep moving, then you may be able to consider expanding only when a new child makes it absolutely necessary, and start smaller. These will of course have knock-on effects on your long-term financial planning and decisions.
Not Just Living Space
If it's just the two of you for the near future, getting that small condo with the swanky central district address might be a great lifestyle goal. However, if you are expecting to have kids soon after marriage, that may no longer be practical.
If there's one thing young parents discover, it's that having children also means having more stuff, not to mention the children themselves need space to live, play and explore. Depending on your budget, more space for living and storage may mean staying in the heartland towns instead of "status" districts, so you can get a larger property for the same price.
It may also mean switching from private property to public housing. It may even mean buying resale instead of getting a BTO, as older flats are so often larger than more recent constructions. All these considerations will affect your finances and budget.
Which Location Makes the Most Sense for Everyone
Narrowing down where you want your new home to be matters–especially as a family soon to have children. Young children will affect your overall mobility, as well as create needs for amenities that you may not have needed or valued as just a couple.
In planning and targeting your new home, you'll now have to take into consideration things like accessibility, educational facilities, and, in this era of working couples, infantcare and childcare facilities as well. You may also have to consider proximity to public transport even if you're driving (in case your children need to commute in future).
If you're buying a resale flat or private property, these will be crucial factors to balance against your budget. In terms of BTO flats, where locations are more limited and fixed each batch, it may either affect the project you ballot for, or your timing outright if you decide to wait out this current batch of housing because it doesn't meet your criteria.
3 Tips On How to Budget for Your New Family Home
It seems foolproof to begin with a solid budget. However, most people tend to get carried away with what is in the market and forego their budget. While having a home you fall in love with is important, it is more important to budget well for the expenditures of a growing family, and stick to it. Here are some tips on how to budget for your family as well as your home:
What Items in Your Budget are "Essentials"?
Every household has differing monthly expenditures, out of which only some are essentials. It is important to break down your budget and make sure that you have those essentials properly laid out, as those, plus your mortgage, will account for your monthly expenditure.
Be it groceries, car payments, insurance premiums, gynae appointments or your children's education fund – these are the monthly essentials that you cannot do without and will have to maintain when budgeting for your new home.
Another essential expenditure for family planning will of course be the cost of your new child. From medical fees to milk, diapers, toys and clothes, it is a fact that a child can be expensive. Read up on parenting (the way you're reading up about property and finance now) to get a better picture of how much you might expect to have to spend!
For your mortgage, it would be a good idea to
do some research to see what's available on the market
, or speak to a
Home Finance Advisor
to understand your choices based on your priorities and situation, to get a clearer picture for your planning, because how much you would roughly be able to borrow would impact how much you can spend, and a penny saved is a penny earned!
What Items in Your Budget are "Negotiables"?
You might wonder at the end of the month where all your money ends up. This is a good time to account for your credit card expenditure. You would be surprised that shopping payments, dining out and expensive subscriptions could be eating away at your savings without you realising it. When you take all these into account it will be easier to be realistic about what you could afford if you tighten your purse strings.
While it might seem ambitious in the beginning to cut out all of this expenditure it is also somewhat unrealistic if your spending habits have been consistent. Instead, try to lower the amount you spend on these "luxury" items and see dining out as something only used for celebrations. You will be able to see how a few adjustments can quickly free up your expenditure and increase the budget of the kind of home you are looking for.
Finalise a Realistic Budget for your New Home
After all that budgeting it is now time to see what kind of home you can afford. Once you have budgeted it might seem unrealistic to go ahead with home ownership. If that is the case, there is nothing wrong with renting or simply staying with your family until you can afford a home to raise your new family. Another route you can take is to opt for a smaller home first and expand your budget when living in your dream home becomes more feasible.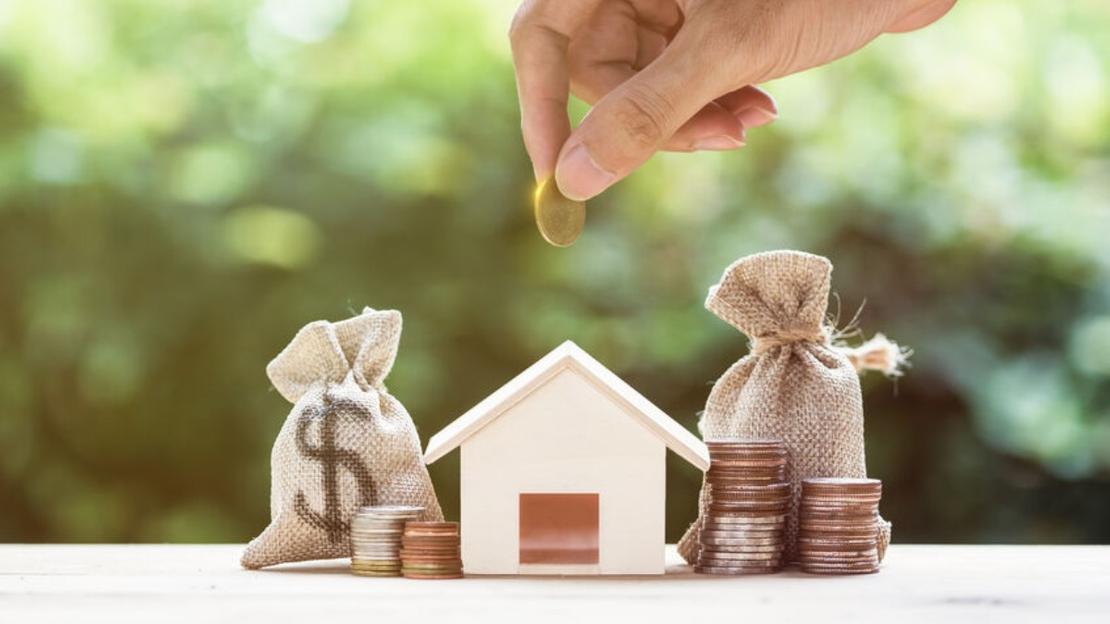 Affordability Calculator
Estimate what you can comfortably spend on your new home
Should I Buy a House or Have a Baby First?
If this is still a dilemma for you then take a step back and educate yourself on the grants of both sides of the coin. If you struggle financially there are
HDB grants for lower income earners
.
Additionally, with the ageing population in Singapore, having your first two children has become heavily subsidised by the government. Everything from couples who have difficulty conceiving to childcare costs can be offset if you
make good use of the government grants
that help cover your child's early years. This will help you save for the future and have a comfortable nest egg to raise your children in.
Chat with us on Whatsapp
Fill up an online form
Disclaimer: The information is provided for general information only. PropertyGuru Pte Ltd makes no representations or warranties in relation to the information, including but not limited to any representation or warranty as to the fitness for any particular purpose of the information to the fullest extent permitted by law. While every effort has been made to ensure that the information provided in this article is accurate, reliable, and complete as of the time of writing, the information provided in this article should not be relied upon to make any financial, investment, real estate or legal decisions. Additionally, the information should not substitute advice from a trained professional who can take into account your personal facts and circumstances, and we accept no liability if you use the information to form decisions.