Upgrading After Minimum Occupation Period (MOP): 8 Confusing Questions Answered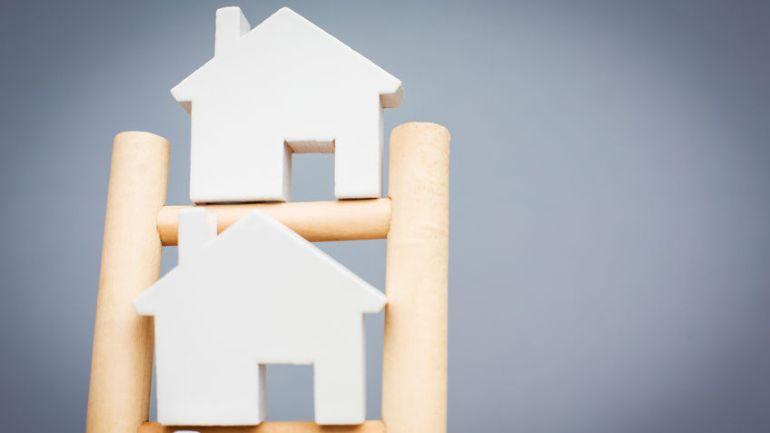 When you purchase an HDB flat, you are usually locked into a Minimum Occupation Period (MOP). The MOP is usually five years for most HDB homebuyers, and you have to physically occupy your flat for the period before you can think about upgrading.
This is regardless of your personal circumstance, i.e. you have a couple of kids now and a 3-room flat is too small, you need to move closer to your ageing parents, or even if you have the means purchase a much more expensive property.
To help you better understand how you can go about buying your next home, we answer some common questions HDB upgraders may have.
1. When Does My Minimum Occupation Period (MOP) End?
The first question you'd have is when exactly does your MOP end. This may be confusing because even within the same BTO project, different households collect their keys in different phases, and move in at different times.
To answer, your MOP end date is five years from the date you collect your keys to the HDB flat. So if you were one of the earliest to move in, congrats! You're one step ahead.
If you don't want to sieve through document on the date you collected your keys or calculate how long it's been, you can simply login to My
HDB website
to find out your MOP end date. Signing in with your Singpass, head to the tab Under My Flat > Purchased Flat > Flat Details > Minimum Occupation Period (MOP). If you see a "Yes", it means you have met your MOP and are eligble to sell your HDB Flat.
2. Can I Apply for A Second BTO Flat / Executive Condominium If The Completion Date Is After My MOP?
You might be wondering: since a new BTO or EC would take years to be fully completed, can you apply for a new home before the MOP is up? What about if the new BTO/EC's completion date is after your MOP?
Unfortunately, you only apply for your second Build-to-Order (BTO) HDB flat or Executive Condominium (EC) after you have fulfilled your MOP for your current HDB flat. No earlier, no exceptions.
That means you probably won't be able to move right after the 5-year mark, unless you buy a completed or resale property. If you're eyeing a new BTO or EC, the timeline is likely to be like this:
5 years in first BTO
Apply for second BTO or new EC
Continue living in your first BTO until the new property is ready
Move to the new property
Sell your existing flat
Related articles:
3. Can I Buy A Private Property Before I Sell my HDB?
Yes, however, there will be certain ramifications to the loan limit and cash outlay for your private property purchase.
Firstly, if you have an outstanding loan for your HDB flat, then your maximum borrowing limit for the private property will be limited to 45% of its value rather than 75%.
This equates to a much higher cash outlay for your downpayment. Since there'll be period when you have two housing loans (after you buy the new property, but before you sell the old one), you'd also have to ensure you fall within the Total Debt Servicing ratio (TDSR), where the amount of monthly loan repayments you have to make is less than 60% of your gross monthly income.
The second issue is the Additional Buyer Stamp Duty (ABSD). Given that this is your second property, you will incur a 12% ABSD. This is another cash outlay. You would be eligible for a remission of the ABSD amount if you sell the first property within six months, but you still have to cough up the cash upfront first.
4. How Much Do I Need to Refund Into My CPF?
When you want to upgrade to a bigger home, you typically need to pay a larger downpayment as it will be more expensive. This is when you may start calculating whether you would have enough cash for the downpayment and renovation costs after refunding your CPF.
In general, you will have to refund any funds used for your purchase. This may include the initial downpayment, administrative fees and stamp duty, monthly mortgage repayments, Government housing grants, as well as accrued interest on all of the funds used. This may significantly deplete the amount of cash you think you'd get in hand.
Not to worry though, you would probably be able to use the bulk of your refunds for your next property purchase. The only concern would be how much cash in hand you'd get to retain.
5. Must I Pay HDB Resale Levy When Upgrading To A Private Property?
If you are selling your current subsidised flat to either purchase another subsidised flat directly from HDB or an Executive Condominium (EC) from a developer, you are required to pay the HDB resale levy.
The full list of the resale levy is tabled below.
However, if you are upgrading to a resale HDB flat or a private property, you don't have to fork out any HDB resale levy.
Related articles:
6. What Is the Timeline For Sale Of HDB Flat?
For most people, you would look to sell your HDB flat first before upgrading to a private property as this means 1) you don't have to pay any Additional Buyer Stamp Duty (ABSD), 2) you can use the sales profits for your next downpayment and 3) you will still qualify for the higher loan limit (first mortgage).
In such a scenario, the following outlines the steps required to complete the sale of your HDB home and to buy your private property.
Selling the HDB
Register Intent to Sell and find interested buyer
Buyer signs OTP
Buyer exercises OTP
You submit HDB resale application
HDB accepts the application
The sale is completed and the handover begins
Buying the Private Property
Find preferred private property to buy
You sign OTP
You exercise OTP
The sale is completed and handover begins
The exact timeline is hard to say, but it is typically two to four months. It could be longer if you cannot find a buyer or preferred home, or if there are administrative delays.
The selling of the HDB begins by first registering your Intent to Sell. Once approved, the marketing agent(s) will advertise the property. Once the best Offeror gives the deposit to the Seller, he will be given the Option-to-Purchase (OTP). The Offeror has up to 21 days to exercise the option. After, the OTP is exercised it will take around another two weeks to register the resale application with HDB. From there, it will take another eight weeks for the completion of the sale. Sometimes, the Buyer and Seller of the HDB flat can negotiate an extension of stay for a couple of months from the Completion date to the Handover date.
During this period (extension of stay), the Seller, can complete the purchase of the private property, which takes around three months from OTP to Completion.
7. How Much Can I Get for My HDB Flat, And How Much Are Other Resale HDB Flats?
To know whether you are getting a good price for your flat, you need to know where the property cycle is.
The HDB Resale prices were in a slump after reaching its all time high in 2013. Since then, prices started to pick up sharply after the circuit breaker, which saw an overall increase of about 5% in HDB resale prices in 2020.
Due to the delays in construction time for new housing projects, more buyers are coming back to the resale market. Moreover, looking at the chart (Price Index of HDB Resale Flats), we can see that the prices are now heading back to its 2013 highs.
To get a sense of what property price transactions are in your vicinity, you can search for similar flats on
PropertyGuru
. After clicking into a listing, you can scroll down to the 'pricing insights' section, where you'll see recent price trends and transaction details.
8. Is Now A Good Time To Upgrade To Private Property?
Many people have aspirations to upgrade a private property, but most simply stay in the side-lines wondering when is the right time to upgrade as property prices climb higher and higher beyond their reach.
If you follow property news, you will know that HDB resale flat prices are at a high. This is unsurprising—many families are looking to the resale market as new flats continue to face COVID-19-induced construction delays. This surge in demand could mean you may be able to turn a tidy profit from the sale of your first home. However, private property prices are also slowly trending upwards, so the two may offset each other.
And what about the talks of upcoming cooling measures? Will there be new restrictions that'll stop you from being able to afford a new condo? What the Government will do next is anyone's guess.
Another thing you may have heard or noticed is that property prices in Singapore tend to rise. Over the period of years, what's considered the "new low" is likely to still be higher than the previous low. Likewise, the "new high" is expected to be higher than the previous high. Following this logic, wouldn't every time be a good time to buy?
As you can see, it's hard for anyone to tell you when exactly is the best time, so instead of trying to time the market, we encourage you to assess your finances and work out your personal priorities before making a decision.
More FAQs on the Minimum Occupation Period (MOP)
What is Minimum Occupation Period?
The Minimum Occupation Period (MOP) is a fixed period of five years after you collect your HDB keys, during which you are not allowed to sell the flat or rent out the entire unit. You can, however, rent out rooms.
Can I Sell My HDB Before 5 Years?
No, you cannot. All HDB flat owners must occupy the unit for five years before selling.
How is MOP Calculated?
MOP is five years, calculated from when you collect your keys.
Can You Apply for BTO or EC Before MOP?
No, you cannot. Even though it may take another few years for the BTO/EC to be built, you can only begin applying after the 5-year MOP.
Can I Own 2 HDB Flats?
No, you are only allowed to own one HDB flat at any given point in time. You can move from one HDB flat to another, but you cannot own them both.
Can I Sell My EC Before 5 Years?
No, the MOP applies to new ECs as well, and you must wait five years before you can sell it.