While resale flats are known to be more expensive than BTO flats, especially with the increased demand and prices, that's not to say there aren't any good deals out there that are more affordable for young couples and the budget-conscious. Here are our top picks under $300,000.
7 HDB Resale Flats Under 300k
All HDB resale flats listed in this guide were available at the time of writing. If the listing is no longer available, it is likely that the ad may have been taken down and the property sold.
In that case, don't panic! You can search for similar properties for sale on PropertyGuru by filtering and sorting your searches by price and location. You can also specify your preferred number of rooms.
Now, let's get on with the seven HDB resale flats under $300,000:
3-Room Flat at 114 Ho Ching Road: $280,000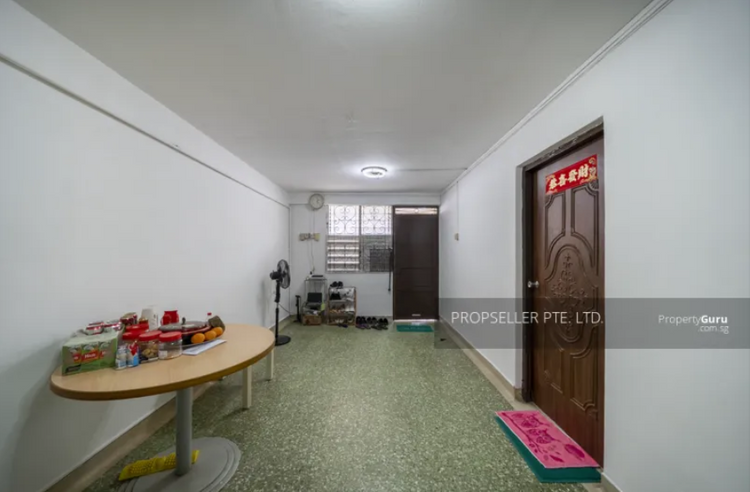 There are plenty of amenities in the west of Singapore, with a bustling business district in the heart of Jurong East and the development of the Jurong Lake District. This 3-room flat at 119 Ho Ching Road (directly translated to "river scenery" in Chinese, not a certain person's name btw) boasts two bedrooms, one utility room and one bathroom.
What gives? Well, the remaining lease has about 48 years left so it's quite old (TOP in 1971). But old flats are known for their spacious and more efficient layout. While this flat is near to amenities and schools, those who want to travel frequently to town can find it kinda far.
3-Room Flat at 22 Sin Ming Road: $299,999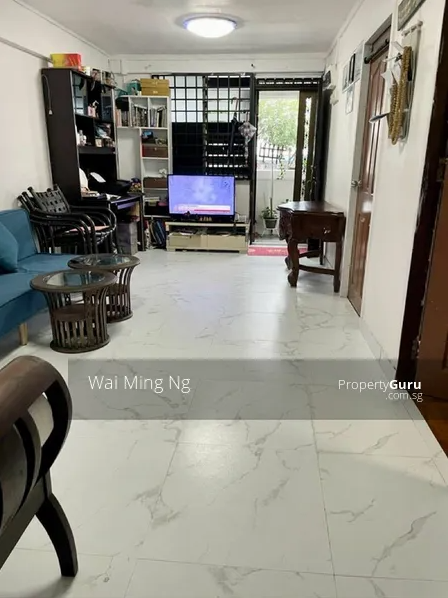 This 3-room flat at 22 Sin Ming Road is on the city fringe, plus it's ​​close to the MRT with nearby stations just a short walk away (Upper Thomson 320m, Marymount 760m, Bright Hill 870m). Needless to say, there are plenty of amenities nearby, including a plethora of popular schools, markets, hawker centres and even the happening Upper Thomson cafe and supper stretch. Even the Bishan-Ang Mo Kio Park is close by.
Completed in 1973, the flat has been through its fair share of years, but that's nothing a thorough renovation won't fix.
3-Room Flat at 30 Balam Road: $299,999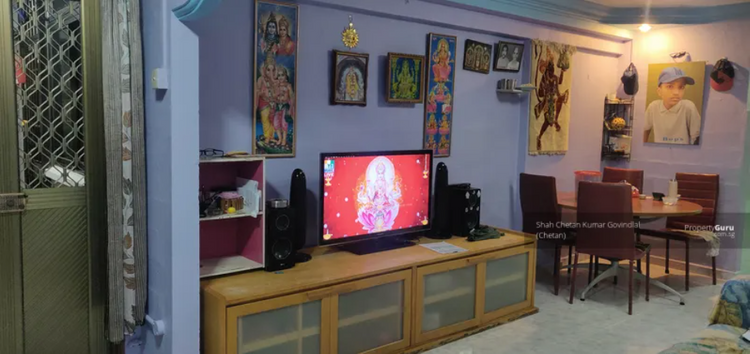 Balam Road is located in the Geylang HDB estate, yet another city fringe location. This 3-room gem has another draw: it's a corner unit, which means more space for the homeowner. You'll be spoilt for choice with options such as a minimart, schools, eating houses and public transportation within walking distance all around.
Of course, as with old flats, this unit TOP in 1965, which makes it as old as Singapore herself. Three MRT stations are within walking distance though: MacPherson, Tai Seng and Mattar, and if we recall correctly, the park connector is just at your doorstep.
3-Room Flat at 166 Stirling Road: $290,000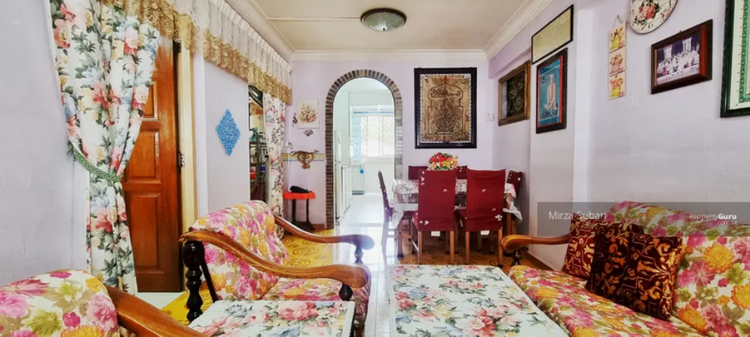 Queenstown is one of the most sought-after HDB neighbourhoods in Singapore and is also one of the most expensive to get a flat in. But here's an affordable 3-room flat in that princely estate, at below $300k. This Stirling Road home is just 600m from Queenstown MRT station so homeowners will be close to all the amenities in the area.
The flat is smaller, at 645 sq ft, with about 47 years left on the lease. However, the location is second-to-none, in the popular Queenstown neighbourhood.
3-Room Flat at 24 Marsiling Drive: $299,999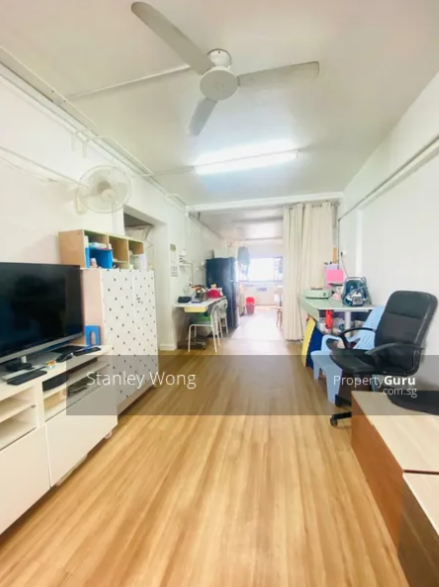 This partially-furnished 3-room flat at 24 Marsiling Drive has the benefit of a windy location that is close to the wet market, hawker centre and public transport. Marsiling is also an upcoming location, as it is near to Woodlands, which has become a bustling estate thanks to the new Thomson-East Coast MRT line and proximity to the Causeway, which is now reopened.
We also love that this unit is on a high floor with unblocked views. Probably the only deterrent is the age of the flat, as it TOP in 1976, which makes it 46 years old.
3-Room Flat at 33 Telok Blangah Way: $299,000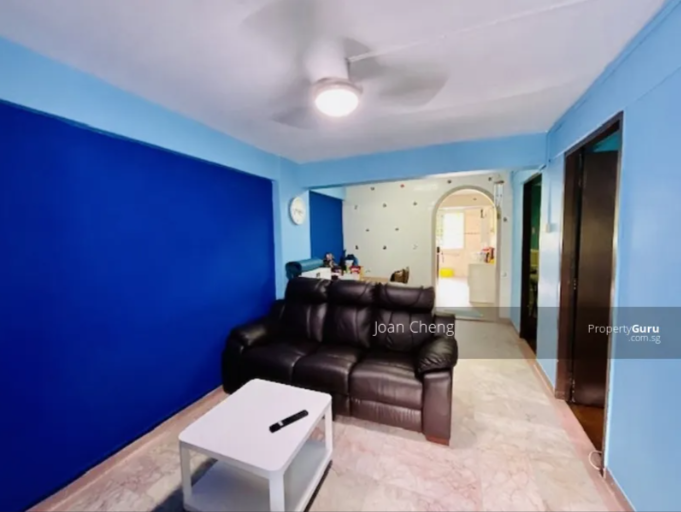 This 3-room flat may have TOP-ed in 1975, but it's sure windy. It's just a few minutes' walk to Mount Faber Park, the Safra Club House, Community Club, two markets, a mosque, a church, various hawker centres and coffeeshops, as well as primary and secondary schools. The lift upgrading programme and home improvement programme works have also been completed and billed.
3-Room Flat at 38 Lorong 5 Toa Payoh: $295,000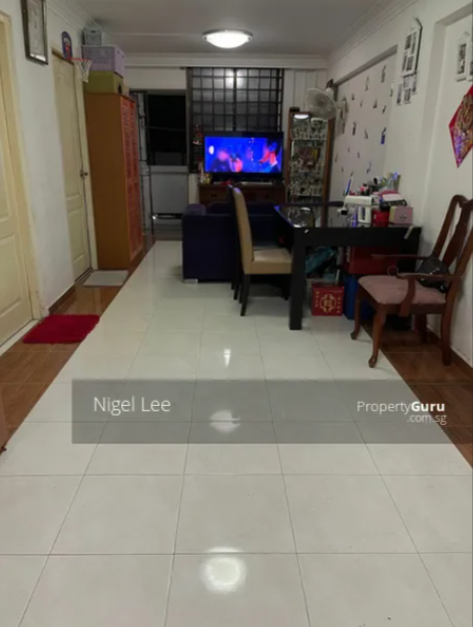 All eyes are also on Toa Payoh, with the new developments near Caldecott MRT station, the relocation of Raffles Girls' Secondary and other choice schools in the area. In addition, if you're a fan of the famous Toa Payoh dragon playground, this flat is really close to it. There are plenty of amenities around too, and public transport is a cinch in this neighbourhood.
This flat TOP in 1969 and is located on a low floor. But for a home in Toa Payoh, this is well worth it. Living in a city fringe neighbourhood that's almost right smack in the middle of Singapore, you'll be close to all parts of the island, be it north, south, east or west.
Why Are These HDB Resale Flats So Cheap?
First off, you'd notice that the majority of these listings are:
3-room HDB flats with a size ranging from 600 to 700+ sq ft, and
Around 50 years or older
Depending on what you hope to achieve with your new home, these flats may or may not be suitable for you.
And due to their more efficient layout, older flats are typically more spacious than new ones of the same type, and some of these might also be recently renovated. You might even be able to score a unit that is in move-in condition.
Let's also talk about the location of these flats. We've tried our best to scour flats from different parts of the island, but you'll generally notice that the more 'ulu' locations tend to yield flats that could be newer and larger with cheaper psf prices. But those in the older, mature neighbourhoods are indeed a steal, especially in the popular areas of Queenstown, Bukit Merah, Toa Payoh and other city-fringe and/or prime HDB estates.
However, if you're planning to sell the property in the near future and hope to turn a profit, then you may want to think twice about the decaying lease.
This article was written by Joanne Poh. A former real estate lawyer, she writes about property and personal finance and spends her free time compulsively learning languages and roller skating in carparks.