Hungry Ghost Festival and Property Taboos in Singapore
Buyers to keep away from

viewing houses

at night as empty apartments have 'yin' energy which attracts spirits

Sellers to avoid opening their homes for viewings, especially come nightfall; same reason as above

Ring the doorbell or knock before you enter an empty apartment

Steer clear of renovating as noise from

renovation works

may disturb and anger the dead

Put off moving into a new house as it's an invitation for spirits to move into your home
Property Transactions During Hungry Ghost Festival
Hungry Ghost Festival Dates
11 August to 9 September 2018

1 August to 29 August 2019

19 August to 16 September 2020

8 August to 6 September 2021

29 July to 26 August 2022
Private Property Transactions during Hungry Ghost Festival 2018 to 2022
HDB Resale Transactions During Hungry Ghost Festival 2018 to 2022
2018 and 2019: Q3 Transaction Volumes Were Affected by Hungry Ghost Festival and Cooling Measures
2020: Motivated by Need for More Living Space, Buyers Bucked the Hungry Ghost Festival Trend
2021: Sales Volume Dipped in Q3 2021, But It's Because We're Coming Down from a High
2022: Sales Volume Continues to Drop YoY, But Prices At a Record-High
In 2022, sales volume in private property and HDB resale markets dipped YoY. As compared to the private property market, the HDB resale market recorded a smaller YoY dip.
Again, it is difficult to keep up with the high transaction volumes observed in 2020 and 2021. With all that's happening in the market (i.e. cooling measures, lack of new launches, rising interest rates, and pandemic-induced construction delays), it's not a surprise that transaction volumes have dipped overall. The number of transactions in the private property market has slid back to pre-pandemic levels in 2019.
What's interesting is both markets saw transaction volumes dip from July to August, before registering a slight increase in September, mimicking the pre-COVID-19 pandemic 2018 and 2019 graphs where transaction volumes dip during the Hungry Ghost Festival period. Aside from buyers and sellers adhering to Hungry Ghost Festival superstitions, Dr. Tan Tee Khoon, Country Manager, PropertyGuru Singapore, supposes this trend could be a result of several factors.
"Celebratory periods created long weekends in July (Hari Raya Haji) and August (National Day). Would-be buyers may have gone on holiday, resulting in a lower number of property viewings and consequently, property transactions. While families with school-going children may have also taken the opportunity to travel during the school holidays in September, the major new condo launches of Sky Eden @ Bedok and Lentor Modern likely pushed up numbers. During this period, rumours of new property cooling measures being introduced were circulating, which may also have boosted sales."
New Condo Launches During Hungry Ghost Festival: 2018 to 2022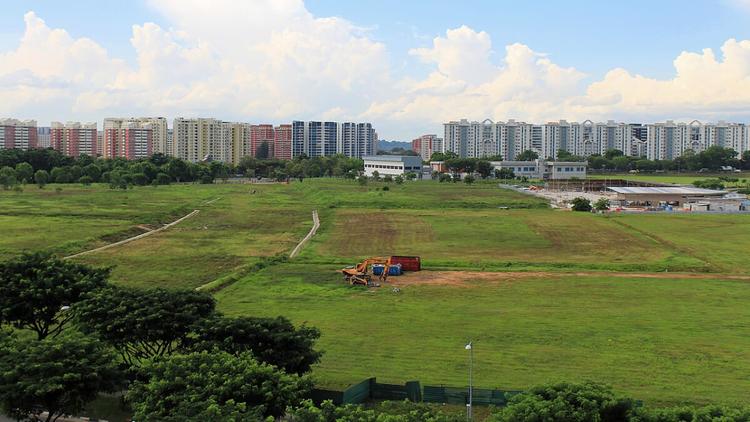 2018 to 2019: Before the Pandemic, Developers Avoided Launching Condos During Hungry Ghost Festival
2020 to 2021: Developers Launched Condos During Hungry Ghost Festival, Bucking Trend
2022: Are Developers Adhering to Superstition Again?
Lentor Modern, AMO Residence, and Sky Eden @ Bedok went on to be the top three best-selling non-landed private residential projects for Q3 2022, moving 514, 362, and 121 units, respectively.
Interestingly, these major launches just avoided the Hungry Ghost Festival period. A coincidence or a sign developers are reverting to their superstitious ways as we transition back into life before the pandemic? You decide.
Moving Forward, What Can We Expect from the Private Property and Resale HDB Market?