26th July to 1st August 2022
The number of Build-to-Order (BTO) flats completed in the first half of 2022 increased 15% to 7,219 units in 1H 2022. Meanwhile, Singapore and New York tied for the highest growth in prime residential rent, with an increase of 8.5% in the first half of 2022.
1) Over 7,200 BTO flats were completed in 1H 2022, up 15% from the previous year
The number of BTO flats completed in the first half of 2022 increased 15% to 7,219 units from 6,275 units over the same period last year, reported CNA citing the Housing and Development Board (HDB).
The completed flats were spread across six BTO projects – Senja Heights, Senja Ridges, Senja Valley, Northshore Edge, Dakota Breeze, and Fernvale Glades.
The original completion dates of all six projects were extended due to the pandemic.
HDB noted that three of them were completed over a month ahead of their revised probable completion dates as communicated to flat buyers around three to nine months ago.
HDB attributed the progress in 1H 2022 to the steady recovery in the construction sector due to the improving migrant manpower and COVID-19 situation as well as the "strong assistance and support given to the industry".
Until the BTO supply is restored, young families continue to be funnelled towards the HDB resale market. HDB resale flat prices are currently at an all-time high, with buyers favouring larger flat types. Those who are waiting to collect their keys and want to live apart from their families continue to rent, fuelling the HDB rental markets. 
2) Singapore, New York registered the highest rental growth in 1H 2022
Singapore and New York tied for the highest growth in prime residential rent, with an increase of 8.5% in the first half of 2022, revealed a Savills report.
London follows close behind with rent rising 7.7%. Also on the top five list are Lisbon and Miami.
Despite increased global uncertainty and rising interest rates, prime residential rent outpaced capital value growth, rising by an average of 3.1% against a 2.4% hike in capital values, said the report.
It noted that the hike in rent is fuelled by various factors including the return of international travel and the greater prioritisation of home due to flexible work patterns.
"A lack of inventory will continue to fuel growth in the near term, especially for the type of residences prime tenants are demanding: centrally located, quality units with larger floor plates. For these properties, the Covid lockdown rental deal is definitely a thing of the past," said Paul Tostevin, Head of Savills World Research.
With this, Alan Cheong, Head of Savills Research and Consultancy Singapore expects rents for non-landed luxury residential units within the city-state to end 2022 with a 20% year-on-year increase.
Currently, tight rental supply and low residential vacancy rates are contributing to steadfast rental price growth in the private property rental markets. As more condos are expected to receive their Temporary Occupation Permit (TOP) and projects are completed in 2022 and beyond, it is expected to help moderate prices.
Related article: 32 TOP Condos in 2022 for Those Who Need to Move In Urgently in Singapore
3) The Nassim unit sold at a whopping $6 million profit
The sale of a 4,069 sq ft unit at The Nassim emerged as the most profitable transaction by quantum in the resale market in Q2 2022, as the seller gained a cool $6 million profit after four years, reported The Business Times.
Based on data collated by Cushman and Wakefield, the freehold condominium was bought for about $14 million in February 2018 and sold for around $20 million in May 2022.
Related article: Freehold vs Leasehold Condos In Singapore – Which Is Better?
For this study, Cushman and Wakefield looked into caveats for private, non-landed housing units with a prior purchase history between January 2012 and June this year, and which were sold in Q2 2022. The analysis excluded taxes and transaction costs, such as seller stamp duties and buyer stamp duty.
The study showed that the five biggest money-making deals by quantum in the resale market during Q2 2022 were all freehold units located within the Core Central Region (CCR).
"The CCR market remains ideal for high-net worth investors looking to invest significant amounts of capital into the market," said Wong Xian Yang, Head of Research at Cushman and Wakefield.
In the face of macroeconomic uncertainties (i.e. instability from the Russia-Ukraine war and looming inflation concerns), more foreign investors are turning to Singapore's property market as a safe haven for investment diversification and wealth preservation. These investors remain undeterred by the 30% Additional Buyer's Stamp Duty (ABSD) tax.
4) 28% hike in complaints against renovation contractors seen in 1H 2021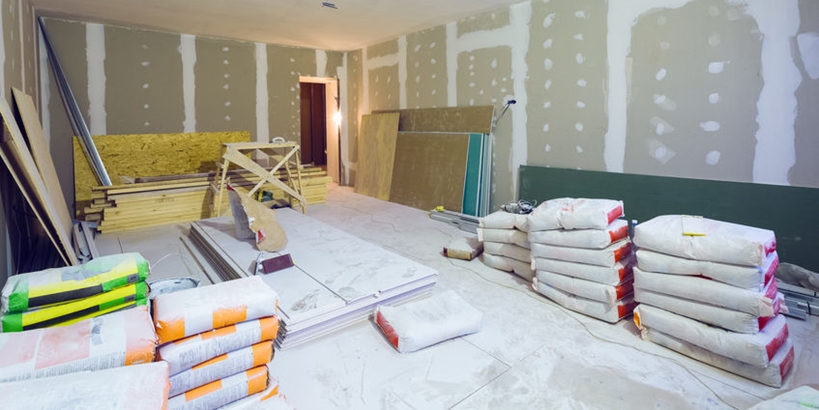 The renovation industry attracted the highest number of complaints, with the Consumers Association of Singapore (CASE) registering 807 complaints against home renovation contractors in the first half of 2022.
The figure is a 28% increase from the 627 complaints posted over the same period last year, noted CASE.
"About 66% of the complaints pertain to renovation contractors failing to complete projects on schedule and unsatisfactory workmanship," it said. Consumers shared that the delay in project completion range between two and seven months.
CASE attributed the failure of renovation contractors to complete projects on time mainly to manpower shortages as well as delays in the shipment of renovation materials due to global supply chain disruptions.
In 1H 2022, CASE received a total of 7,960 complaints, up 9% from 1H 2021's 7,260 complaints.
The electrical and electronics industry posted the second highest number of complaints at 786. It is followed by the beauty industry with 717 complaints received.
Related article: First Time Home Buyer Mistakes: 5 Lessons Learnt the Hard Way and How to Avoid Them
5) Auction listings jump 47.5% in Q2 2022
Auction listings, including repeat listings, jumped 47.5% quarter-on-quarter to 118 in the second quarter of 2022.
Knight Frank attributed the hike to an increase in both non-landed and landed residential listings as well as to the increase in inventory of industrial and retail owner sale listings.
Notably, owner sale listings soared by 121.4% to 62 in Q2 2022 from 28 in the previous quarter.
Residential listings climbed from seven in Q1 2022 to 22 in Q2 2022, while industrial listings rose from four to 13.
Mortgagee sale listings, on the other hand, only rose by 6.4% quarter-on-quarter to 50.
Looking ahead, Knight Frank noted that "the stress on mortgage payments brought about by the ongoing rise of interest rates throughout 2022 can lead to more listings in the coming months".
"Coupled with looming economic uncertainties, the number of mortgagee listings is expected to increase in the remaining quarters of the year, after dropping to a trough in Q1 2022," it added.
Related article: Property Auctions in Singapore: What Are They?
6) Brisk sale of AMO Residence shows rising mortgage rates fail to deter buyers
The sizzling sales of AMO Residence, which sold over 98% of its units during its first day of launch, indicates that rising mortgage rates have not deterred private home buyers, reported CNA.
"There seems to be unsatiated pent-up demand in the market," said Catherine He, Director and Head of Research at Colliers Singapore.
She noted that the increased borrowing costs have not affected "cash-rich buyers", such as those downgrading from bigger homes and en bloc beneficiaries.
Related article: Potential En Bloc Condos in Singapore: Does Yours Stand A Chance in 2022?
On the contrary, it has motivated such buyers to "lock in mortgage rates ahead of further rate hikes", said analysts.
Meanwhile, The Business Times noted that while developers "will be buoyed by the success of major new homes launches, they may worry over whether more property cooling measures will be introduced soon and, if so, what sort of measures".
Nestled within the mature estate of Ang Mo Kio, AMO Residence offers two- to five-bedroom apartments and three penthouses, with prices starting from $1,890 psf.
Upcoming launches in Q3 2022 include Lentor Modern, Seneca Residence, and Sky Eden@Bedok. On the back of the successful launch of AMO Residence, these major new condo launches are likely to be well-received too and give prices in the Outside Central Region (OCR) a boost.
7) Singapore home buyers and businesses to face more challenges with the latest Fed rate hike
Home buyers and businesses in Singapore may face more challenges as the US Federal Reserve has raised its key lending rate by 75 basis points for the second consecutive month, reported The Straits Times.
Notably, the United States central bank had four rate hikes so far this year, with the key rates rising from near zero to a level between 2.25% and 2.50%.
"Higher US dollar short-term rates will impact domestic Singapore dollar short-term rates," said OCBC Bank's Chief Economist and Head of Treasury Research and Strategy Selena Ling. "This, in turn, will impact mortgage and financing costs for home borrowers and businesses here."
In fact, home buyers in Singapore have already witnessed increases in floating and fixed mortgage rates as the Secured Overnight Financing Rate (SOFR) and Singapore Overnight Rate Average (SORA) – the benchmark rates used for home loans – rose higher in recent months.
Forecasting more upside for such rates, UOB expects SORA and SOFR to increase by 2.6% and 2.6%, respectively, by end-2022.
Already, major banks such as DBS and OCBC have adjusted their fixed rate packages; on the whole, fixed interest rates have doubled since the start of the year. Some experts have predicted that interest rates may reach 3% by the end of the year.
8) Industrial prices and rents continue an upward trajectory in Q2 2022
Singapore saw prices and rents for industrial spaces continue to increase for the seventh consecutive quarter in Q2 2022.
JTC data showed that prices rose 1.5% quarter-on-quarter and 5.2% year-on-year, while rents climbed 1.5% quarter-on-quarter and 3.4% year-on-year.
"In particular, the multiple-user factory and warehouse segments outperformed, posting the highest rental increases of 2.1% quarter-on-quarter across all subsegments and recording a fairly sharp pick-up in occupancies of 0.6% pts as demand outpaced supply during the quarter," said Edmund Tie's Head of Research and Consulting Lam Chern Woon.
Notably, overall occupancy rose 0.2 percentage points from the previous quarter to 90%. On an annual basis, however, overall occupancy dipped 0.2 percentage points due to previously delayed completions coming on stream in recent quarters.
For the whole of 2022, Lam maintains a rental growth forecast of between 7% and 8% for modern warehouses and quality factory space.
"With a limited supply pipeline, rents of business parks located in the central region are anticipated to rise by up to 4.0% this year, given the full back-to-office workforce and the office market recovery," he added.
9) JTC launches Jalan Papan site
JTC has launched an industrial site at Jalan Papan (Plot 2) for tender.
Notably, it is the first of four Confirmed List sites under the second half of the 2022 Industrial Government Land Sales (GLS) Programme.
With a land area of 1.24 ha, the site in Jalan Papan has a gross plot ratio of 1.4 and is zoned for Business 2 use. It has a leasehold tenure of 20 years.
The tender for the site will close on 20 September 2022.
10)  Shophouse at Craig Road up for sale 
A 2-storey shophouse located within Chinatown has been offered for sale, by Savills. The shophouse has an estimated floor space of 3,483 sq ft and lies on a plot of land that is around 1,581 sq ft. 
The area is filled with numerous restaurants, bars and cafes. Notably, the shophouse is conveniently located near the Maxwell MRT station, Outram Park Interchange, and Tanjong Pagar MRT stations.
The sale will take place through an Express of Interest exercise that closes on 31 August 2022 at 3pm. 
Looking for a property in Singapore? Visit PropertyGuru's Listings, Project Reviews and Guides.
Cheryl Chiew, Digital Content Specialist at PropertyGuru, edited this story. To contact her about this story, email: cheryl@propertyguru.com.sg.