Freehold vs Leasehold Condos In Singapore - Which Is Better?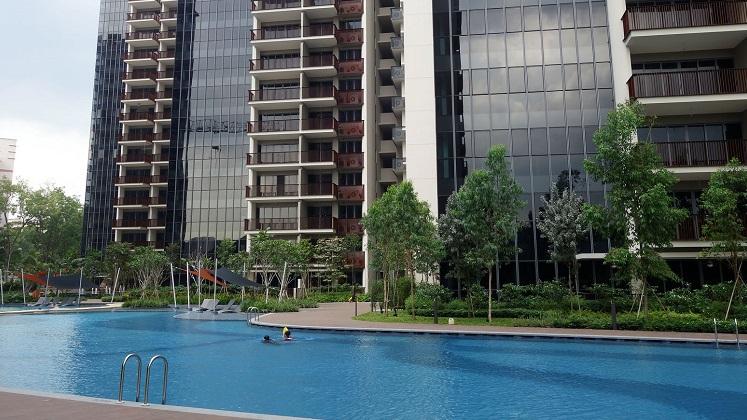 When it comes to buying a private condominium, one of the key considerations is knowing whether the property is a freehold and leasehold condo. Between the two, homebuyers tend to opt for freehold properties. That's because the general consensus is that freehold property:
Cannot be taken back by the government
Can be handed down to the next generation
Carries a higher value
But are the above true? In this article, we'll explain the differences between a freehold and leasehold property and whether choosing a freehold property is always better.
3 types of condo tenures in Singapore
Freehold
99-year leasehold
999-year leasehold
Before we get into the freehold vs leasehold debate, you should know that there are three types of condo tenures in Singapore – freehold, 99-year leasehold and 999-year leasehold. The 999-year leasehold developments are in essence freehold properties.
The common understanding is that freehold properties can be held indefinitely by the buyer, while 99-year leasehold properties will revert back to the state after the tenure ends. The 999-year leasehold properties also technically revert back to the state after the tenure ends.
But if we take the 999-year leasehold tenure out of the picture, how do the freehold and 99-year leasehold tenures measure up against each other?
The common conclusion is that:
Freehold fetches a better value
Leasehold fetch better rental yields
Freehold has theoretical advantages rather than practical advantages
These are the most common conclusions many property buyers arrive at after researching the advantages and disadvantages of leasehold and freehold properties in Singapore. Let's explore further.
Freehold vs Leasehold: Theoretical and Practical Advantages – Myths and Misconceptions
| | |
| --- | --- |
| Freehold Property Myths | Leasehold Property Myths |
| The government cannot take the property back | The government can take back a leasehold development at any time |
| Freehold properties cannot be put up for en-bloc | Your property value will drop drastically as the years on your lease shortens |
| Freehold properties have higher market values | Leasehold developments have lower market value |
Freehold Property Myth #1: The Government Cannot Take the Property Back
This may be one of the most important points to tackle, to get misconceptions out of the way. The common misunderstanding is that the government cannot take back a freehold property and that the property owner will be able to hold on to it for life and hand it down to the next generation. This is however a myth.
For instance, the government can take back the property at any time, if it is sitting on a site embarked for future development (e.g. if your property is in the way of a new MRT underground network). However, the government will compensate you accordingly at the existing market price.
Freehold Property Myth #2: Freehold Properties Cannot Be Put Up for En-Bloc
Another common misconception is that freehold developments cannot be put up for en-bloc sale. This is another myth. The truth is, if a developer attempts to buy your condo via en-bloc, the sale will still go on if the majority of residents within your development agree to it, you will have no choice but to sell your home.
Freehold Property Myth #3: Freehold Properties Have Higher Market Values
This is entirely dependent on the location of your unit. A leasehold condominium located in the Central Business District (CBD) is going to carry a higher value than a freehold condominium in say Punggol.
Location plays the most important role in determining the value of a condominium, not its tenure.
Now let's take a look at the common myths for leasehold properties:
Leasehold Property Myth #1: The Government Can Take Back a Leasehold Development at Any Time
While this is true, this also applies to freehold projects, as explained above.
Leasehold Property Myth #2: Your Property Value Will Drop Drastically as the Years on Your Lease Shortens
Within 40 years left on the lease, banks will restrict financing the sale of the unit; within 30 years left, potential buyers won't even be able to withdraw their CPF to fund their purchase.
Leasehold Myth #3: Leasehold Developments Have Lower Market Value
This is false. As mentioned above, the value of your unit depends more on its location, and not so much on its tenure. A leasehold condo located in a prime area will very much likely fetch a much better yield compared to a freehold located somewhere further.
Freehold vs Leasehold: Which One Fetches Better Value?
Now that these misconceptions are cleared up, let's jump into another popular debate: Do freehold condos fetch better values?
Freehold Property Fetches Better Value
One of the most common reasons property buyers in Singapore opt to purchase a freehold property is because it's perceived as higher.
Based on the assumption that a leasehold and freehold condominium are located in the same area and enjoy the same facilities, the freehold development will carry a higher value of approximately 10% – if the leasehold development has less than 78 years left on the lease.
On the other hand, if the condominium has more than 78 years left on the lease, its value is usually still equivalent to a freehold condo. Only when the lease hits the 78-year mark does its value start to decline. However, the difference becomes more significant when the lease hits its 40-year mark, by which time the condo residents would have attempted an en-bloc sale.
Freehold vs Leasehold: Which One Gives Better Rental Yields?
Leasehold properties get better rental yields
The formula for rental yield is annual rental income divided by the total cost of the property. This means that assuming the same rental income, the more expensive the property, the lower your rental yield.
Now, we know that the initial sale price of freehold condominiums are approximately 10 to 15 per cent higher than leasehold condominiums in the area. However, because tenants don't care about the lease of the property, the rental prices are usually the same.
Hence, the rental yield for freehold condos is usually lower. So if you are looking to invest in Singapore property, you may want to opt for a leasehold condominium for better rental yield.
Final Verdict: Freehold or Leasehold Condo?
Ultimately, the decision lies in your hands. But the easy answer is to ask yourself what it is you are looking for. If property price appreciation is important to you, choose a condominium that is better located, one that is close to an MRT station or which the government has marked for future development.
But if what you are seeking is a property that can house your next generation, do bear in mind that many young people prefer to move out after marriage and don't usually stay with their parents. Also bear in mind that freehold condominiums do not have that much of an advantage over leasehold condos and you would likely have to pay a premium for it.
Bearing all this in mind, good luck with choosing your next home!
More questions answered on freehold vs leasehold properties:
It depends. If you are looking for yield, then leasehold offers better value because of its higher rental yield. If you are more focused on value, then a freehold condo is a better store of value than a leasehold property because of its timeless lease.
Properties that have a freehold lease can be held by the property owner until he/she decides to sell it. However, in some circumstances, the government can buy the property back from the property owner for future development at the market price.
For leasehold property, you have the ownership of the flat by way of lease rights, at least until the lease expires. For freehold property, you are in ownership of both the home and the land that the property sits on. Plus, there is technically no expiry date to the lease, unlike leasehold property.
Foreigners (including Singapore PRs) have the right to purchase freehold property in Singapore. However, an Additional Buyer Stamp Duty (ABSD) of 20% is levied on the property purchase if you're a foreigner, and 5% to 15% for PRs.
As a PR, you will be eligible to buy any strata-titled freehold properties in Singapore.