21st June to 27th June 2022
About 40% of applicants who were invited by the Housing and Development Board (HDB) to book a Build-to-Order (BTO) flat over the past five years ended up declining the offer. Meanwhile, more homebuyers are turning to HDB housing loans, amid the hike in mortgage rates at private banks.
1) 40% of BTO applicants invited to book a flat declined the offer
About 40% of applicants who were invited to book a BTO flat over the past five years ended up declining the offer, reported The Straits Times citing HDB.
In a statement, HDB advised applicants who are invited to book a flat to accept the offer, given the buoyant housing demand over the past two years.
It noted that those who pass on a chance to book a flat in the BTO or Sale of Balance Flats (SBF) exercise will see their additional ballot chances that were accumulated from previous unsuccessful applications set to zero.
In 2020 and 2021, 19 out of 46 BTO projects registered a first-time application rate of 1.7 or lower for three-room units or larger flats, which means each unit only has 1.7 applicants or fewer fighting for it. The flats range between three- and five-room units and are situated in both mature and non-mature estates.
"With these application rates, the first-timers who applied for these flats stood a good chance of being invited to book a flat," said HDB.
Related article: HDB BTO Application Rate (From 2020 to Now): Which Estates Are the Easiest to Get in Singapore 
Buying a home is the biggest financial commitment most will make in their lifetime. While securing a home remains a priority, perhaps this trend is an indication first-time home buyers are more selective and do not want to 'settle' when purchasing a property.
Notably, the locations for these aforementioned BTO projects were in HDB estates far from the city centre (i.e. Tampines, Bukit Batok, Jurong West, and Tengah). These BTO projects may be less desirable due to their relative inaccessibility to public transport networks and longer travel times into the CBD than their city fringe, mature estate counterparts. 
2) More buyers turn to HDB housing loans amid hike in bank rates
More homebuyers are turning to HDB housing loans, which are currently offered at 2.6% per annum, as mortgage rates at private banks increase, reported The Straits Times.
Home loan rates at banks have been on the uptrend since the US Federal Reserve increased interest rates by 75 basis points on 16 June 2022.
Redbrick Mortgage Advisory's Associate Director Clive Chng noted that an HDB housing loan is especially useful for homebuyers who do not have a significant Central Provident Fund (CPF) or other savings as he has just worked for only a few years.
Some prefer an HDB loan since the rates are stable throughout the loan's term, said Gen Financial Advisory's Executive Financial Services Consultant Lee Meng.
She explained that this is helpful in planning the finances of the family as the flat buyer can work a fixed amount per month for mortgage expenses into his budget.
Currently, fixed interest rates have almost doubled since the start of the year. As interest rates continue to rise and the cost of borrowing grows, slowing price increases and decreasing transactions volumes may be observed. 
For more property insights, read the PropertyGuru Singapore Property Market Report Q2 2022.
3) Ang Mo Kio SERS flat owners indifferent to new occupancy rule
Many of the residents at Ang Mo Kio Avenue 3 have expressed indifference over the revised Minimum Occupancy Period (MOP) for replacement flats under the Selective En bloc Redevelopment Scheme (SERS), reported CNA.
They explained that they are unaffected by the new rule since they plan to live in their replacement flat for the long term.
"It doesn't affect me. The most important is to be able to get a loan (to afford the new flat)," said 54-year-old housewife Janice Ong, who lives in a four-room unit.
Evelyn Seow and her family also plan to hold onto their replacement flat considering that resale flats in Ang Mo Kio are "very expensive".
"We understand a lot of people are not happy about it. But for us, we're already used to this area and because it's a good opportunity to buy a flat (at a lower price) … It's still a lot, but ultimately, it's still cheaper than buying a resale flat at Ang Mo Kio (which is) about $700,000 to $800,000 for a four-room. But looking at the (four-room at the new site), it's about $400,000," she said.
Over 600 households are affected by this latest SERS exercise. Considering how owners of freshly MOP-ed HDB flats tend to sell their homes for profit, the revised MOP is in place to reduce how quickly these new, SERS-subsidised flats can be 'flipped'.
4) High Point en bloc sale tender to close on 28 July 2022
The tender for High Point, a 22-storey residential tower at 30 Mount Elizabeth, will close on 28 July 2022, following growing interest for super prime residential sites.
Exclusive marketing agent Savills noted that the 59-unit development occupies a 47,606 sq ft site that is zoned for "Residential" use under the 2019 Master Plan, with an allowable gross plot ratio of 2.8 as well as a height control of up to 36 storeys.
It carries a guide price of $550 million or "$2,508 per plot ratio after factoring in the 7% bonus GFA for balconies".
"The development charge payable for the 7% bonus GFA is about $18.8 million," said Savills.
Jeremy Lake, Savills' Managing Director for Investment Sales and Capital Markets, shared that they have been in constant contact with developers following High Point's tender launch in March, adding that interest "in super prime residential sites has picked up".
The PropertyGuru Singapore Property Market Report Q2 2022 predicted that developers will favour small- and medium-sized sites, due to raised Additional Buyer's Stamp Duty (ABSD) rates introduced during the December 2021 property cooling measures. Still, larger projects like High Point, Lakepoint condo and Thomson View continue to be put up for collective sale. 
5) Pair of four-storey buildings at Balestier on sale for $15.3mil
A pair of adjoining four-storey buildings at 16 and 18 Kim Keat Road has been put up for sale via expression of interest (EOI) with a guide price of $15.3 million or $1,438 per sq ft based on the gross floor area, revealed exclusive marketing agent Savills Singapore.
Located within the Balestier precinct, the freehold buildings – which come with an attic – have a total floor area of 10,638 sq ft and occupy a combined land area of about 3,449 sq ft.
The ground floor commercial units are approved for restaurant use and are leased to food and beverage operators. The upper floors, on the other hand, are residential units. Savills noted that the property also has an in-built mechanical car parking system for eight vehicles. Currently, the property is leased, providing the incoming buyer immediate rental revenue.
The EOI exercise for the property closes on 26 July 2022.
The city fringe property is close to Novena, one of Singapore's biggest healthcare medical hubs. The neighbourhood is marked out for rejuvenation under the URA Master Plan.
6) Mixed-use building in Newton on the market for $20mil
A five-storey mixed-use building at 200 Bukit Timah Road has been put up for sale via Expression of Interest (EOI) with a guide price of $20 million or $2,295 per sq ft based on its total gross floor area (GFA), according to exclusive marketing agent CBRE.
Nestled on a 2,083 sq ft site within the Newton precinct, the District 9 property is a mixed commercial and residential building with a total GFA of about 8,715 sq ft.
The freehold building, which comes with a private car park with five parking spaces, is currently fully leased to a veterinary centre with staff quarters, providing the successful buyer immediate rental income.
Michael Tay, CBRE's Head of Capital Markets for Singapore, expects strong interest from investors who are looking to capitalize on the rejuvenation and transformation plans for the area.
"The asset will also appeal to owner-occupiers looking for a building ideal for naming and signage rights," he said.
The EOI exercise for the building closes on 27 July 2022.
7) Park View Mansions up for en bloc sale for $260mil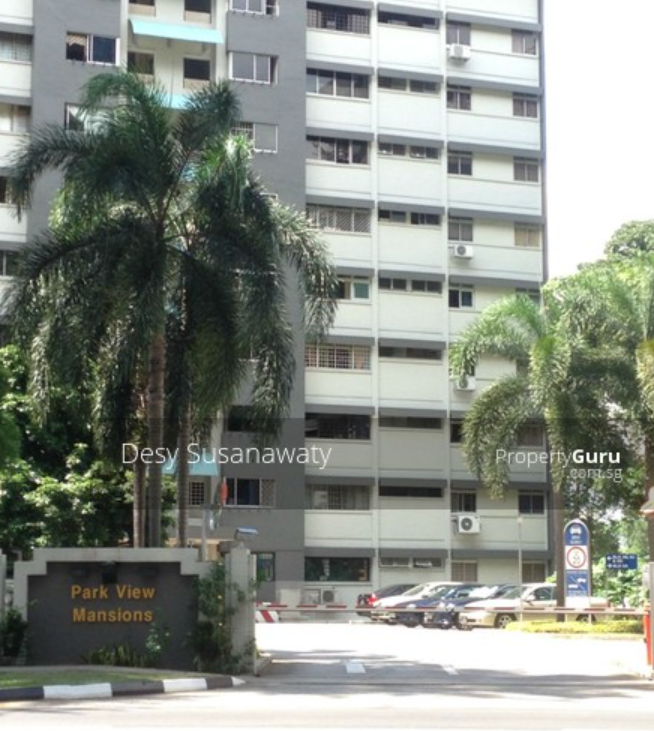 Park View Mansions has been put up for en bloc sale with a tag price of $260 million, reported Singapore Business Review.
Marketing agent ERA Realty noted that the price works out to a land rate of $1,023 per sq ft per plot ratio (psf ppr).
The development occupies a 191,974 sq ft site that is zoned for residential use under the 2019 Master Plan with a gross plot ratio of 2.1.
Notably, the site can be redeveloped up to a gross floor area of 403,145 sq ft, subject to URA and JTC's approval. A differential premium is payable to maximise the plot ratio.
ERA Realty's Group Division Director Jeremy Rikas Chiu said an upscale 20- to 24-storey condominium project with over 440 units – assuming an average size of 915 sq ft – can be built on the site.
The tender for Park View Mansions closes on 27 July 2022.
Park View Mansions is a 99-year leasehold property. By foot, the development is located 18 minutes away from Chinese Garden MRT station, connecting residents to the East West line. With developments in motion for the Jurong Lake District to become the second CBD, properties in the area will likely see more interest in time to come.
8) "Architect of modern Singapore" is worried
Although it boasts one of the world's highest homeownership rates, Singapore is also one of the most expensive property markets in Asia.
The city-state's high property prices are cause for worry for Liu Thai Ker, who is known as "the architect of modern Singapore".
In an interview with Bloomberg, Liu shared that he believes that HDB's original policy – that is, to monitor supply and demand and build relatively low-cost homes – is still valid.
"And on top of that, of course, to build highly self-sufficient new towns. All these things have respectively contributed to our economic growth."
However, he is concerned that public housing nowadays "has become a kind of business venture, rather than actually solving housing needs".
"I feel that the implication may not be very good for the economic development of Singapore," he added.
HDB resale prices continue to rise for the 23rd straight month, reaching record-high prices. Lengthy build times and enduring BTO construction delays continue to push young families into the HDB resale market.
Recently, non-mature HDB estates, Woodlands and Pasir Ris, saw the sale of the town's first million-dollar HDB flats. Affordability remains a concern, especially among the young in Singapore. 
Related article: Buying Your First Home: 5 Misconceptions Gen Z Singaporeans Have Debunked
9) Why are Singapore properties valued conservatively?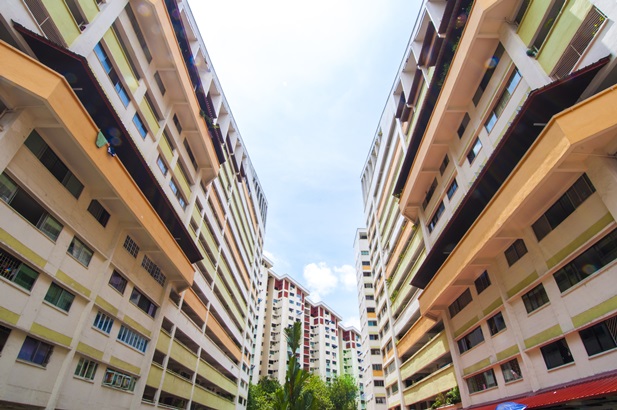 With several properties here in Singapore sold above their valuations, questions emerge on why investment properties tend to be undervalued compared to their actual transacted prices.
Frasers Logistics & Commercial Trust (FLCT), for instance, sold Cross Street Exchange for $810.8 million, up 28% from CBRE's $632 million valuation of the property as of 30 September 2021. CapitaLand Integrated Commercial Trust sold JCube for $340 million, which is also higher compared to the property's valuation by Colliers and Savills at $280 million and $278 million, respectively.
The Business Times noted that there are reasons why investment properties within the city-state tend to be valued conservatively compared to their actual transacted prices.
Among the reasons cited is the limited supply of good commercial properties available for sale.
"Prime commercial properties in Singapore are generally tightly held, including by financially strong owners who are not keen on selling their assets. Many owners of prime commercial properties here are long-term investors, who focus on earning recurring income and long-term capital appreciation," it said.
10) IREIT secures a 12-year lease at Sant Cugat Green
Europe-focused real estate investment trust IREIT Global (IREIT) has secured a new lease for about 5,300 sq m of vacant data centre space at Sant Cugat Green in Spain, which represent about 20.4% of the property's total lettable area.
With a duration of 12 years, the new lease agreement also includes a two-year renovation phase from 20 June 2022 as well as a "break option at the end of the eighth year on 19 June 2030", said the IREIT's manager in an SGX filing.
The tenant is a joint venture between two Spanish firms with operations in information technology and power electronics markets.
The initial annual rent stands at €0.7 million (S$1.02 million) and comes with "an annual rent indexation based on a 3% margin above the consumer price index in Spain".
Looking for a property in Singapore? Visit PropertyGuru's Listings, Project Reviews and Guides.
Cheryl Chiew, Digital Content Specialist at PropertyGuru, edited this story. To contact her about this story, email: cheryl@propertyguru.com.sg.