The low interest rate environment Singapore has enjoyed for some time is now at an end. During the past two years, the global recession brought on by the COVID-19 pandemic kept interest rates depressed. However, the US Fed has been
raising interest rates
, with
mortgage rates in Singapore rising
in tandem.
Singaporeans Increasingly Dissatisfied with Current Mortgage Rates
In comparison to the
Singapore Consumer Sentiment Study H1 2022
, the Property Sentiment Index fell by six points, dropping from 51 to 45. This was driven by poorer satisfaction about factors such as the real estate market and climate, affordability, perceived reasonableness of interest rates and government intervention efforts (i.e.
property cooling measures
).
Although the Property Sentiment Index is calculated based on multiple factors, as mentioned above, the interest rate situation is an important component of the scoring criteria.
Unsurprisingly, Singaporeans' perception of the desirability of interest rates has dipped significantly. The report showed that fewer Singaporeans now feel that interest rates are reasonable or fair levels. In addition, fewer feel that the government has done enough to make housing affordable as compared to the last time the survey was conducted.
For instance, only 28% considered current interest reasonable or fair, a sharp fall from 51.5% in the previous wave.
The above survey results indicate a growing degree of pessimism and dissatisfaction, as well as anxiety about the future affordability of homes. It also indicates that despite the recent cooling measures which were put in place in December 2021, many Singaporeans feel the government could be doing more to ensure affordability of housing.
How are Singaporeans Responding to Rising Interest Rates in 2022?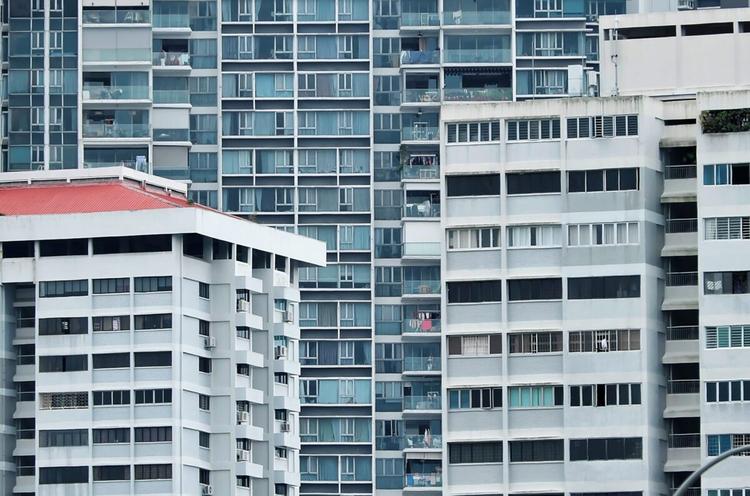 In order to adapt to rising interest rates, many Singaporeans are adjusting their behaviour and expectations when it comes to purchasing property.
The PropertyGuru Singapore Consumer Sentiment Study H2 2022 found that 76% of the respondents are reacting or planning to react in response to the rising interest rates. By contrast, 1 in 4 Singaporeans are not affected or not aware of the rising interest rates.
The sizeable number of people being more circumspect when taking out home loans or delaying property purchases could have implications for the property market. For instance, delayed property purchases could exert downward pressure on property prices in the short term.
For those who do not wish to put off their property purchase, the most logical thing to do right now would be to compare loans carefully in order to secure a more attractive interest rate. 1 in 5 are taking more time to compare home loans and/or delay the property purchase due to rising interest rates.
Mortgage Comparison Tool
Find the best loans and interest rates from major banks
The rising interest rates also affect existing homeowners who are still servicing home loans. Due to worries that interest rates will continue to rise, many homeowners who are
refinancing or repricing
are now opting for fixed interest plans, with 56% identifying such loans as their preferred choice.
This is unsurprising, as fixed rate home loans lock in an interest rate for a number of years, essentially offering some protection against rising rates. By contrast, floating rate home loans are pegged to a fluctuating benchmark, and are thus more vulnerable to volatility in a rising interest rate environment.
Not an Easy Time for Current and Prospective Homebuyers
The rising interest rate environment makes it more difficult for both current and prospective homebuyers, who now fear that their home loan instalments will skyrocket, making servicing the loan more onerous. As a result, dissatisfaction with current interest rates, affordability of homes and perceived government intervention are on the rise.
That is the key reason some buyers are being more careful about comparing home loans and even delaying their home purchases. It is also why the popularity of fixed rate home loans is rising as borrowers seek to lock in interest rates for a period of time.
The rising interest rate climate will certainly result in challenging times ahead, making financial planning, choosing home loans with care and strategic refinancing all the more important moving forward.
If you require personalised advice about your situation, reach out to our friendly mortgage experts for tailored financial advice, all at no cost!
Chat with us on Whatsapp
Fill up an online form
Disclaimer: Information provided on this website is general in nature and does not constitute financial advice.
PropertyGuru will endeavour to update the website as needed. However, information can change without notice and we do not guarantee the accuracy of the information on the website, including information provided by third parties, at any particular time. Whilst every effort has been made to ensure that the information provided is accurate, individuals must not rely on this information to make a financial or investment decision. Before making any decision, we recommend you consult a financial planner or your bank to take into account your particular financial situation and individual needs. PropertyGuru does not give any warranty as to the accuracy, reliability or completeness of information which is contained on this website. Except insofar as any liability under statute cannot be excluded, PropertyGuru and its employees do not accept any liability for any error or omission on this website or for any resulting loss or damage suffered by the recipient or any other person.