Being swamped with hectic work commitments and financial responsibilities is a common narrative that many Singaporeans are familiar with. This is especially the case for newlywed couples,
first-time homebuyers
, and
families with young children
. Having to deal with multiple responsibilities and the demands of daily life can be exhausting. Hence, it comes as no surprise that many give little to no thought about their mortgage once they've got the initial paperwork out of the way.
Alvin Tan, 44, and his wife, Jacelyn Loo, were the same. However, four years after taking out their first home loan, they refinanced their home in Pasir Ris when they realised they were paying more than their peers.
All Planned for the Future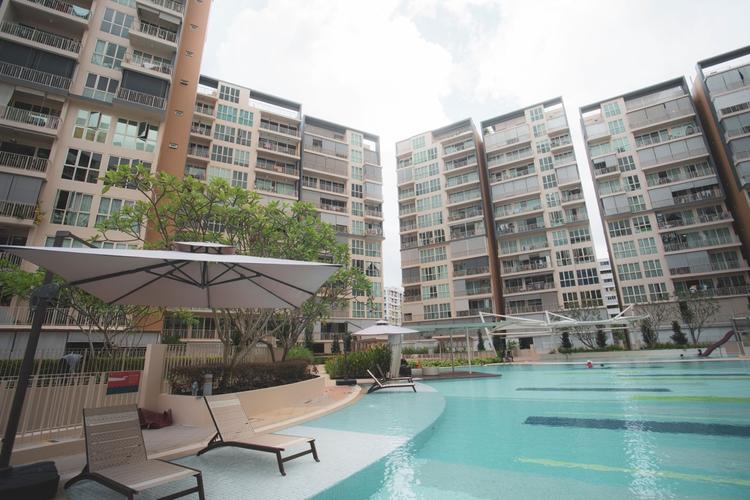 As a business planner with keen financial acumen, Alvin started planning their finances with Jacelyn before buying their current property in 2016. The couple planned to have a family at that point. Having good connectivity to public transportation networks, including living close to their parents, was among the top considerations when looking for their dream home.
"Being well-connected was very important to us. We wanted somewhere close to the MRT, with bus stops and a mall nearby. Living close to our parents was also something we wanted as we could bring our kids over. Right now, our parents are just 10 minutes down the road!", Alvin shares.
Eventually, the couple decided to choose an
Executive Condominium (EC)
over an HDB flat, given that it would likely appreciate in the future and make an excellent long term investment. Furthermore, Alvin mentions that the Government was giving up to $30,000 in
grants
for ECs purchased during that time. "That made it clear and nailed the deal for us," leading the couple to buy their first property in Pasir Ris.
As the purchase of an EC cannot be financed with an HDB loan, obtaining a bank loan was the only option for Alvin and Jacelyn. They managed to secure a 1.95%
SIBOR-pegged loan
with UOB Bank through an agent recommended by their close friend. After signing the mortgage and purchasing their new home, the couple got back to work again, gradually forgetting about their mortgage.
Took Them Four Years to Realise that They Were Missing Out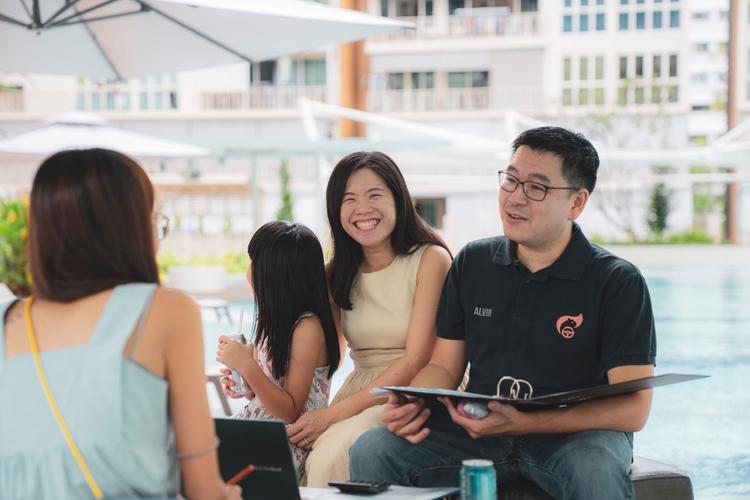 Alvin and Jacelyn enjoy reading about and staying up to date with the latest market trends in their free time. Due to the fluctuating SIBOR rates, the couple felt it was necessary to stay up to date with the latest financial news. Their children were also one of the reasons they were more attentive to financial savings, given the high cost of raising kids in Singapore.
Why did they decide to refinance after not thinking about it for years?
"I was randomly browsing the net, and an advertisement popped up about some new interest rates on a loan package offered by a bank. That made me think about our own mortgage," Alvin says. After the business planner did some simple calculations, he realised that they had been losing out on significant cost savings on their SIBOR-pegged loan that was less attractive than newer packages offered in the market.
"In fact, our
lock-in period
had already ended over a year ago, and we forgot about it!" Alvin adds. Following a quick discussion with Jacelyn, the couple finally decided to refinance their bank loan in mid-2020 after four years.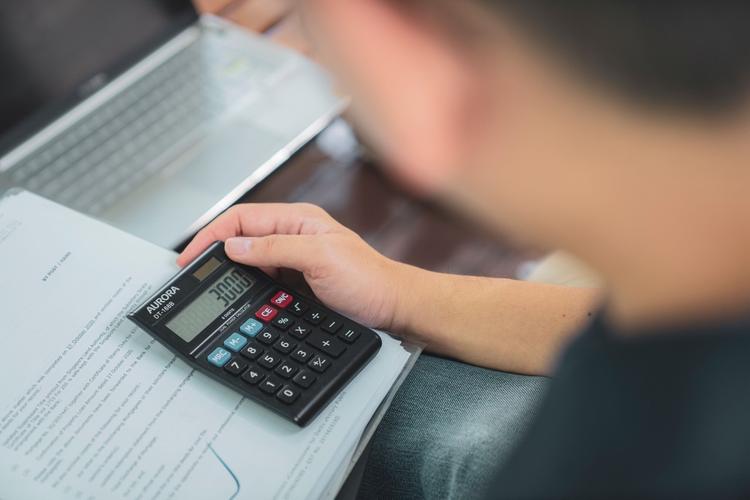 "It's All About Better Rates and Cost Savings"
The couple approached an independent broker to assist them with the refinancing process, as recommended by a close friend. With their hectic work schedules, the broker greatly helped eliminate their decision fatigue and saved them the hassle of researching and comparing interest rates across different loan packages. Also, as the couple sought fixed rates to protect them from market fluctuations, their options were easily narrowed to the banks with the most competitive fixed-rate plans.
"From handling all the paperwork, offering advice on suitable packages that met my needs, making necessary connections, and following through from start to end, the broker made the entire refinancing process smooth like butter," Alvin shares about his experience with engaging a broker in the refinancing process.
Eventually, the couple decided to go with DBS bank for their competitive fixed interest rates, and their confidence was bolstered by the bank's reputation and financial stability. In addition, they received a $2,000 subsidy from DBS to cover their legal and valuation fees incurred from the refinancing.
Compared to their previous SIBOR-pegged home loan with UOB at 1.95% p.a. over 40 years, the couple's new refinanced loan offered a fixed rate of just 1.5% over a 30-year period.
While bank loans currently have a maximum tenure of 35 years, Alvin and Jacelyn managed to sign a 40-year loan in 2016 before the Government implemented new housing loan regulations.
"We were lucky to be the last batch of homeowners who were able to pick up a 40-year loan. A few months after we got the loan, the Government reduced the loan tenure period," Alvin adds.
Thanks to the lower interest rates after refinancing, the couple could pay the remainder of their home loan at the same monthly instalment of $2,000, but with a much shorter tenure of 30 years. Also, the 0.45% p.a. savings on interests works out to around $3,000 that the couple is now saving yearly. Imagine if the savings were multiplied by 30 years, what a difference it would make!
"At the end of the day, it is all about better rates to maximise savings. We only wish we had done it earlier," Alvin shares when asked about their thoughts on his refinancing journey.
Despite only refinancing after four years, the couple was pleased to have finally taken steps to gain more interest savings on their loan. Coupled with the upcoming interest rate hike, they felt that it could not have been a more opportune moment.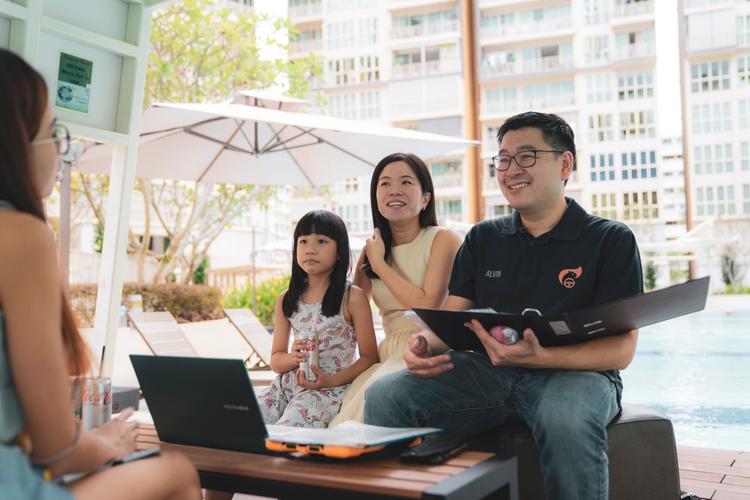 "The Additional Savings Add Up!"
Alvin and Jacelyn's story is not uncommon in Singapore, especially for newlyweds or young families strapped with heavy responsibilities. But their story also points to other possibilities, such as the savings that refinancing can bring, particularly when done earlier and with the help of professionals.
Today, happily settled with two children aged three and eight years old, the couple joyfully shares more about the benefits of refinancing. "It is still 'better late than never', and we are glad we did it. The additional savings really add up over the years!" Alvin exclaims.
And their best piece of advice for those considering refinancing or maybe unsure?
"Start looking into your options early, and do not be afraid to reach out for help. Speak to an experienced mortgage advisor if you would like to start saving more. Don't make the same mistake as we did of delaying the process," Jacelyn adds.
Don't Get Lazy, Get SmartRefi
If you find yourself in a similar situation as Alvin and Jacelyn but are unsure where to start, why not consider
SmartRefi
by PropertyGuru Finance?
This handy tool auto-tracks your current loans against the latest mortgage rates and gives you a detailed breakdown of potential costs and savings estimates involved in the refinancing process. It also reminds you when it is the right time to refinance so that you do not have to go through the hassle of comparing various loan packages for the most optimum savings.
So even when life gets busy, you know that you can always rely on SmartRefi to help you track your loans for the best rates in town to maximise your savings!
If you require guidance on your home financing journey, PropertyGuru Finance is always here to assist you. Approach our experienced mortgage experts for personalised and objective recommendations for free now!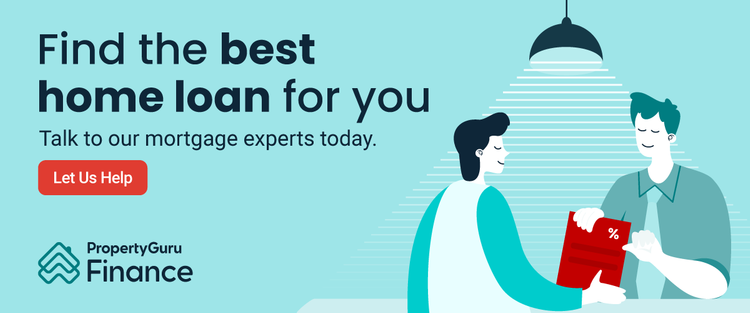 Chat with us on Whatsapp
Fill up an online form
Disclaimer: Information provided on this website is general in nature and does not constitute financial advice.
PropertyGuru will endeavour to update the website as needed. However, information can change without notice and we do not guarantee the accuracy of the information on the website, including information provided by third parties, at any particular time. Whilst every effort has been made to ensure that the information provided is accurate, individuals must not rely on this information to make a financial or investment decision. Before making any decision, we recommend you consult a financial planner or your bank to take into account your particular financial situation and individual needs. PropertyGuru does not give any warranty as to the accuracy, reliability or completeness of information which is contained on this website. Except insofar as any liability under statute cannot be excluded, PropertyGuru and its employees do not accept any liability for any error or omission on this website or for any resulting loss or damage suffered by the recipient or any other person.
---