Buying A Condo in Singapore: How Much Do You Need to Earn?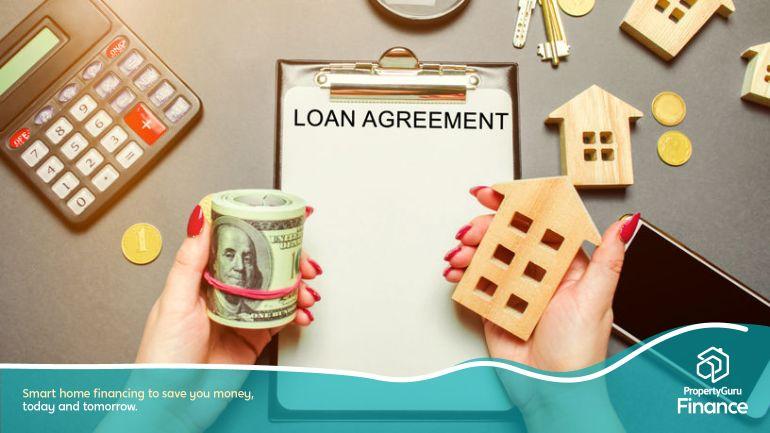 Buying A Condo in Singapore
First, here are some basic things you need to know about financing and paying for a private condo in Singapore.
Financing and Grants: Bank Loan Only, No Housing Grants Whatsoever
Debt Servicing Ratios: TDSR Applies
Likewise, if you already use 40% of your TDSR on other debts and credit, you will only be able to pay for a maximum monthly instalment equivalent to 20% of your income, with a corresponding loan tenure.
Fewer Restrictions on Purchasing Eligibility, Income Cap and Property Ownership
Now that we have a rough sense of our eligibility and what to expect when buying a condo, let's analyse their prices and calculate how much we need to earn to afford one.
How Much Does a Private Condo Cost?
Of course, the city (Core Central Region, or CCR) is where most of the premium and luxury projects are located. While you may be able to find small 3-bedroom units slightly under $2.5 million, most of them cost way more—the sky's the limit!
| | |
| --- | --- |
| Area | Average Cost of 3-bedroom Private Condo Units in Singapore |
| Core Central Region (CCR) | $2.5 million and up |
| Rest of Central Region (RCR) | $1.5 million to $3 million |
| Outside Central Region (OCR) | $900,000 to $1.5 million |
How Much Do You Need to Earn to Afford a Private Condo Unit?
As mentioned above, homebuyers can only take a bank loan and—at maximum, assuming no other debts—devote 60% of their monthly gross income to mortgage repayments (ie. the TDSR rule).
There are two main elements to think about:
The upfront minimum downpayment of 25% (of which at least 5% must be in cash)
The long-term and recurring monthly mortgage repayments
These are the steps you need to work backwards to your desired income:
1. Work Out the Downpayment and Loan Quantum
First, decide how much you want to loan and 'split' the condo's price accordingly. For example, if you are eligible and want to take the maximum 75% loan, then work out the sums for your 25% downpayment and the 75% loan quantum.
| | |
| --- | --- |
| Condo price | Breakdown |
| $1,000,000 | $250,000 downpayment, $750,000 loan |
| $1,500,000 | $375,000 downpayment, $1,125,000 loan |
| $2,000,000 | $500,000 downpayment, $1,500,000 loan |
2. Calculate the Monthly Mortgage Repayments
Let's say you are looking at 25 years tenure and an interest rate of 1.6% p.a..
| | |
| --- | --- |
| Condo price | Monthly mortgage repayments (1.6% p.a., 25 years) |
| $1,000,000 (i.e. $750k loan) | $3,035 per month |
| $1,500,000 (i.e. $1.125 mil loan) | $4,552 per month |
| $2,000,000 (i.e. $1.5 mil loan) | $6,070 per month |
3. Work Out Your TDSR
If you are trying to find out the minimum income you need to earn, then legally you can use up to 60% of your income on the mortgage (assuming you have no other debts). If you want a buffer and don't want to 'spend' your entire TDSR quota on the home loan, you can adjust downwards.
Condo price

Minimum income needed (based on 60% TDSR)

$1,000,000
(i.e. $750k loan, $3,035 per month at 1.6% p.a. for 25 years)

$5,058 per month

$1,500,000
(i.e. $1.125 mil loan, $4,552 per month at 1.6% p.a. for 25 years)

$7,586 per month

$2,000,000
(i.e. $1.5 mil loan, $6,070 per month at 1.6% p.a. for 25 years)

$10,117 per month
Median Salary in Singapore: How Many of Us Can Afford Condos in Singapore?
Based on this figure and the table above, it would seem that an entry-level condo in the RCR and OCR is affordable for many Singaporeans. This is especially if you consider the minimum income derived above as that of a working couple, who are joint-borrowing to finance a home together, instead of an individual's income.
For many, it is not the monthly salary and mortgage repayments that is the issue—it is the hefty downpayment. So, while it may be a stretch to buy a private condo as your first home, once you have worked for a few years and managed to save up enough for the downpayment, you can consider buying a condo if you want.
Are You Planning to Buy a Private Condo?
Good luck!
PropertyGuru will endeavour to update the website as needed. However, information can change without notice and we do not guarantee the accuracy of information on the website, including information provided by third parties, at any particular time.
Whilst every effort has been made to ensure that the information provided is accurate, individuals must not rely on this information to make a financial or investment decision. Before making any decision, we recommend you consult a financial planner or your bank to take into account your particular financial situation and individual needs.
PropertyGuru does not give any warranty as to the accuracy, reliability or completeness of information which is contained in this website. Except insofar as any liability under statute cannot be excluded, PropertyGuru, its employees do not accept any liability for any error or omission on this web site or for any resulting loss or damage suffered by the recipient or any other person.
More FAQs on Condo Affordability in Singapore
How Much Do I Need to Earn to Afford a Condo in Singapore?
How Do You Know If You Can Afford A Condo?
Why is it a Bad Idea to Buy A Condo?
How Much Money Should I Have to Buy a Condo?
When it comes to assessing affordability, you should consider both the upfront payment required, as well as the long-term recurring costs (the monthly mortgage repayments). How much these are and how much you can afford depends on the price of the condo and your income, among other things.