This brings us to the question: If new HDB resale flats are so expensive, why not look at the older HDB resale flats instead?
There are some obvious challenges, such as lease decay (as a flat age, its value might drop) and worries that the older HDB resale flat will devalue till it's worth less than what the buyers purchased it for when they get older and need to sell due to financial issues.
"Space is King": Buying a 135sqm Mountbatten 4-Room Flat
For their first home together, Lucy Seow, 33, and her husband bought a unique 3-room, 107sqm flat in Mountbatten that was four decades into its lease. That was in 2015. After having two children, the creative director decided to upgrade to a 4-room flat in the same area (just the next block!), also another unique find at 135 sqm, and also four decades into its lease.
She says: "Space is king. They just don't make them like this anymore. Having already started out 7 years ago with an older flat in the city fringe for our first resale, it was hard to go smaller or to move out of the city fringe to go bigger."
Lucy admits that they spent more on the renovation works than they were prepared to and that the HDB flat was relatively pricey for an older flat at $750,000. However, she and her husband made sure they did their research prior and searched for HDB resale flats in other areas yet they still found themselves loving the Mountbatten locale.
She notes: "If you take the price of our 4-room HDB resale flat and compare it to everything else in our immediate vicinity for the location, it is a very good price. The houses in my 'hood are very unique in terms of layout and size. You get a lot of sqm for a good price in the city fringe, which you will not be able to get anywhere else within our immediate vicinity."
Although a cheaper option, getting a BTO flat was also out of the question, due to multiple balloting attempts that were unsuccessful ("It's too stressful to ballot. We tried BTO and SBF during our first home and never got anywhere close to a decent queue number."). The couple also didn't fancy the current BTO flat layouts available.
Lucy doesn't deny that lease decay was a concern, but the pros of her spacious 4-room flat ultimately won over the cons.
"I guess for good or bad, we do not see our house as an investment. In fact, we barely broke even selling our first home (all the profits went to the agent and other conveyance fees, plus we still had to top up more).
"This is our second home and hopefully a forever (or at least 15 to 20 years) home so we built it with that in mind. Although we also spent a lot on reno, we were already prepared to do so. We've renovated it exactly as we want to be able to raise our two kids until they're old enough to move out or we get en bloc by the government. So we are prepared for that eventuality."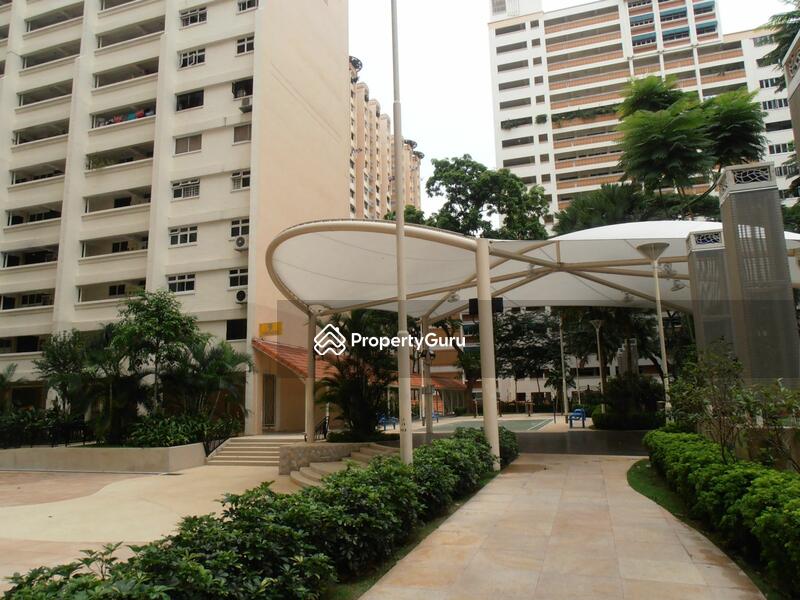 Lease Decay is Similar to Renting: Enraptured by the Charms of Holland Avenue
Melody and Garfield, both in their late 20s, had been renting for many years before they finally took the plunge to seek out their forever home. The search took them almost a year, but they finally found a 48-year-old 3-room flat they liked on Holland Avenue.
The couple, who have no kids, had previously rented rooms in different parts of Singapore, living a "nomadic" lifestyle as they kept moving from place to place. As very private people, it was difficult living in someone else's home while they struggled to get a BTO flat.
Eventually, they decided to opt for a resale flat and after scouting for a long time, the public servants fell in love with the Holland Avenue neighbourhood.
Says Melody: "We liked that the location is near the town, and the flat is affordable (less than $350,000) for its city fringe location and larger layout compared to new 3-room units with a similar sqm. We were also enraptured by the food, amenities and vibe of the area…For us, it's also a bonus that the neighbours, who are older folk, mostly keep to themselves, as we don't like to socialise."
As "serial renters" who don't plan to have children, they noted the reality of lease decay but viewed this as the "rent" they were so accustomed to.
"We don't intend to sell the flat in the near future to make a profit, so it's actually cheaper and more fuss-free than us continuing to rent…plus we now have the freedom to do whatever we want to the interiors and to use the house however we want — this was very restrictive while we were renting," she says.
But how did the couple feel about the higher cost of renovating an older flat?
For Melody and Garfield, they spent about $40,000 on renovation. Although slightly pricey as compared to renovation costs for a 3-room BTO, they managed to keep within budget by discussing their "wants" and "needs", while planning ahead with the interior design firm on alternatives to certain works to keep costs low.
Melody also took the initiative to reach out to friends who were good with DIY works, and Garfield also counts himself as a pretty good handyman. Nevertheless, they didn't stint on necessary works, such as restoring any cracks or broken flooring, making sure that the piping and electrical wiring were in order (or re-doing if needed), and doing their due diligence in checking fixtures especially the windows and for signs of spalling concrete.
It also helped that the older HDB resale flat had already undergone HDB upgrading/renewal programmes (main and lift) that had been billed and completed in 2009 and 2015 respectively.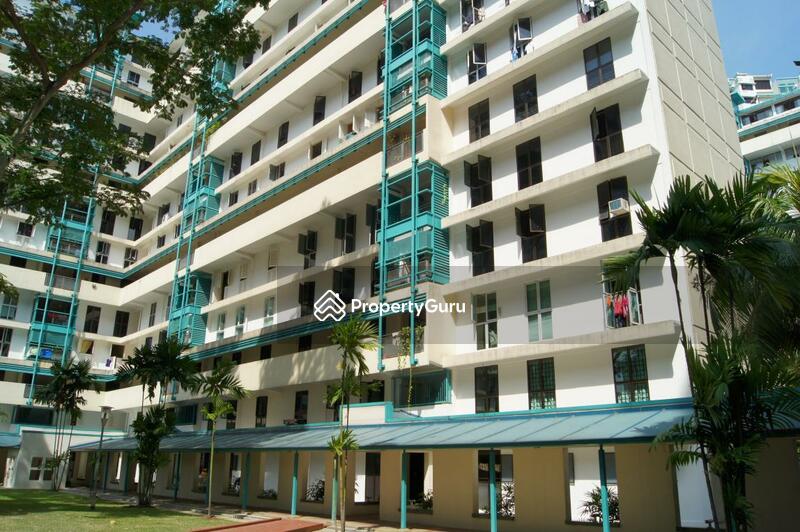 Location was Top Priority: A Close-Knit Extended Family in Henderson Crescent
For Javen and Juliet, both in their early 30s, they grew up in the same estate since young and played together when they were kids. From playmates and neighbours, the childhood friends eventually progressed to classmates and finally university sweethearts before tying the knot three years ago.
As longtime residents of Henderson Crescent in Bukit Merah, the couple had formed deep roots and a profound connection with the estate. Their family homes were there, and naturally, they wanted to remain in a location that was not only familiar, but mere steps from family as their folks often cooked for each other and played Mahjong together.
To preserve this "kampung" connection when they got married and shifted out, their priority was to find a resale HDB flat in the exact same block as their families'.
Javen recalls that he and Juliet trawled online property listings of their families' block almost daily, even setting alerts so they would immediately be notified should a suitable unit be available for sale. They also reached out to property agent friends, who could help them check if any residents there were planning to sell their flat and move out.
Balloting for a BTO flat never once crossed their minds, as buying an HDB resale flat gave them the freedom to choose their location, which had already been defined as the most important housing factor for them.
They finally snagged a 4-room HDB resale unit in the 55-year-old block for about $500,000. As Javen worked in the banking sector and Juliet was a business manager in a big firm, the sensible pair planned their finances around this main goal. Likewise, the couple had no qualms about spending on renovation ($63,000) as well, as it had been budgeted prior.
Adds Javen: "Our savings were also put aside for a rainy day, so lease decay and whether the lease of the flat can cover us till old age were the least of our concerns…actually what we're worried about most is the possibility of SERS or en bloc — hope this means that we won't need to move too far from our lovely neighbourhood and that our families can still be together."
This article was written by Mary Wu, who hopes to share what she's learnt from her home-buying and renovation journey with PropertyGuru readers. When she's not writing, she's usually baking up a storm or checking out a new cafe in town.
Disclaimer: The information is provided for general information only. PropertyGuru Pte Ltd makes no representations or warranties in relation to the information, including but not limited to any representation or warranty as to the fitness for any particular purpose of the information to the fullest extent permitted by law. While every effort has been made to ensure that the information provided in this article is accurate, reliable, and complete as of the time of writing, the information provided in this article should not be relied upon to make any financial, investment, real estate or legal decisions. Additionally, the information should not substitute advice from a trained professional who can take into account your personal facts and circumstances, and we accept no liability if you use the information to form decisions.