If anything, the pictures of the charred items in the blackened living room of the affected fifth-floor unit taught us several things: don't accumulate clutter, take fire hose reel cabinets in your apartment block for granted, and get HDB fire insurance.
According to the Singapore Civil Defence Force (SCDF), they responded to 1,844 fire calls in 2021. While this number decreases 1.8% from 1,877 calls in 2020, there were more fire injuries recorded. In 2021, 194 people had fire injuries; an increase from 184 in 2020. Three people also died due to a fire outbreak
last year.
Fires of electrical origin were the leading cause of fires (588 cases or 31.9% of all the fires), followed by fires caused by cooking (408 cases or 22.1% of all fires).
If the above statistics are alarming, ask yourself: are you sufficiently protected against fire accidents at home?
Owners of flats might remember purchasing compulsory HDB fire insurance when buying their homes. However, the coverage for that isn't nearly as comprehensive as home insurance.
HDB fire insurance
, as we will share more below, only covers structures from HDB. As such, your furniture and any interior design work you may have done will not be insured in case of a fire outbreak.
So if HDB fire insurance is all you have, there's probably much more can do to prepare for the worst, and comprehensive home insurance could be the way to go.
An Overview of HDB Fire Insurance and Home Insurance
Here's an overview of the key differences between HDB fire insurance and home insurance:

HDB Fire Insurance Vs Home Insurance: The Key Differences
Many homeowners believe that this fire insurance covers them for all damages caused when a fire breaks out. This is incorrect. In fact, only home insurance will cover all damages from a fire.
The difference between an HDB fire insurance and home insurance is that home insurance will cover all your renovations, furniture, and house content. Home insurance will not only cover fire damages but floods and thefts too. For a higher insurance premium, your home insurance can also offer protection against a wider range of situations.
HDB Fire Insurance ⁠– Compulsory, the Bare Minimum
If you own an HDB flat, you probably know that you're covered by the compulsory
HDB fire insurance scheme
currently offered by FWD. However, the question is whether this is enough.
HDB fire insurance covers only damages to your flat's structure, as well as fixtures and fittings provided by HDB. It does not cover renovations, furnishings, and your home's contents.
For these, you'll need to purchase separate home insurance with cover for your home's contents.
Home Insurance That Covers Fires – More Comprehensive, but More Expensive Too
There are two generally two kinds of home insurance available:
Insured peril: This covers you for specific events or mishaps such as fires, floods, and thefts.
All risks: As implied by its name, this offers you protection for a wider range of situations. They are therefore usually more expensive.
Compulsory HDB Fire Insurance by FWD
Even if you think the compulsory HDB fire insurance is enough, don't forget that you need to renew it every five years. Here's a guide on how to do that, and how much it costs.
How Do You Purchase And/Or Renew Your HDB Fire Insurance?
Every HDB flat purchase from HDB requires a mandatory HDB fire insurance purchase from the appointed insurer. Remember that the HDB fire insurance is only valid for
five years. Once it expires, you'll need to do your
renewal of the HDB fire insurance.
Luckily, with the advancement of technology, renewing/purchasing HDB fire insurance is easier than ever – simply renew it on
FWD's website
. You can also buy your insurance via any AXS kiosk. Alternatively, if you prefer a face-to-face meet-up with an FWD representative instead, you can also head over to their office.
How Much Does HDB Fire Insurance Cost?
The cost of HDB fire insurance will be reviewed periodically by HDB. At the moment as of 16 August 2019 to 15 August 2024, the 5-year premium and sum assured are listed below:
Types of Home Insurance That Cover Fires
If you think that you'd like more protection, just in case, there are two generally two kinds of home insurance that cover your home for fires:
Insured peril: This covers you for specific events or mishaps such as fires, floods, and thefts.
All risks: As implied by its name, this offers you protection for a wider range of situations. They are therefore usually more expensive.
Coverage may differ across different home content insurance policies. But in general, these areas are covered:
What home insurance covers
How home insurance differs from HDB fire insurance
Fitting, fixtures, and renovation work
HDB's fire insurance covers only the flat's original physical structure, as well as fixtures and fittings.
Home insurance can cover renovations you've done, along with fixtures and fittings you've installed.
Contents of your home
This includes household items and appliances such as televisions, refrigerators, and computers etc.
HDB fire insurance does not cover for the contents of your home.
Personal items, money, and valuables
There is typically a cap on much you can claim for each item type.
HDB fire insurance does not cover for the loss of personal content due to fire.
Alternative accommodation
If your home becomes inhabitable, you will most likely need to find a temporary place to stay. Home insurance provides a daily payout to pay for alternative accommodation. However, this is usually limited to a specific number of days.
If you only have HDB fire insurance, you will need to pay for the temporary accommodation out of your own pocket.
Personal accident for you, your family, and domestic helper


These individuals will be covered for medical expenses or a payout in the case of death or disability. This coverage could come as part of a purchased plan, or as an add-on.
As you would already have guessed, HDB fire insurance doesn't cover this.
Personal liability
This protects you if you become legally liable for certain mishaps and incidents at home. For example, in the very unlikely event your fridge topples over and hurts a guest, you could be held liable.
HDB fire insurance doesn't cover any personal liability in the event that guests are hurt at your home.
Pets
This usually applies only for dogs and cats, and to certain breeds and pedigrees. Depending on your insurer, this may be an add-on.
HDB fire insurance won't pay you for losses incurred if your pet happens to be caught in the fire.
PMD-related Fires Decreased from 2019, but Fires Involving PABs Doubled
While Singapore is generally safe from natural disasters, there is no shortage of scenarios that call for home insurance.
Kitchen fires could damage structures such as water piping, appliances, and electrical wiring. Flooding may be another concern. Burst pipes could flood your toilet and nearby areas, even your neighbour's property, and total repairs could cost up to $25,000.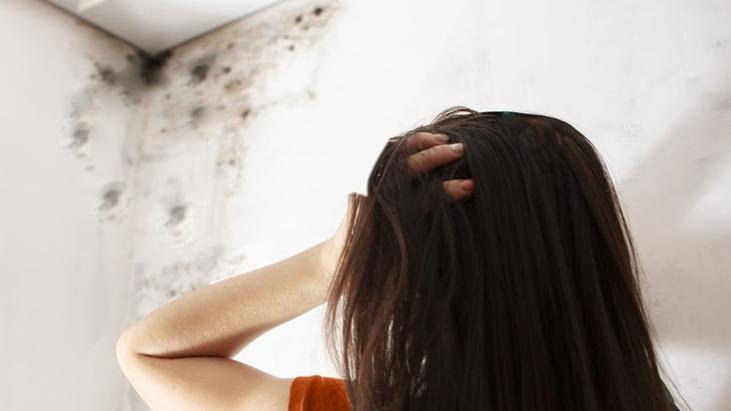 While fires caused by personal mobility devices (PMDs) have dipped a significant 40.9%, (dropping from 115 cases in 2019 to 68 cases in 2020), there has been an upwards trend of Power Assisted Bicycles (PAB)-related fires. Cases doubled from 13 cases in 2019 to 26 cases in 2020.
Not only will such situations cause a serious dent in your finances, you may also be liable for damage to a neighbour's property. If you only had HDB fire insurance, you will be looking at a huge financial loss that can't be covered by insurance. As such, it is always advisable to err on the side of caution and get your home insured.
What to Consider When Buying HDB Home Insurance
Like most forms of insurance, the cheapest policy or the one with the greatest coverage may not be ideal for you. You should always make sure you're not over or under-insuring.
If you're staying in a smaller flat like a studio apartment or 2-room flat, it's probably not prudent to put a large hole in your wallet for home insurance, especially if you rent a separate storage space for your more valuable items, or do not keep valuables in your home. Conversely, consider forking out a bit more if you're staying in larger property such as an executive maisonette or semi-detached.
Your lifestyle needs and priorities for coverage are other factors to keep in mind. If getting personal accident coverage for your family members is more important, you'd be looking at a different plan from someone who lives alone with a pet.
You should be able to customize your plan accordingly through the many riders offered by insurers. Just make sure they are within your budget.
Where to Buy Home Insurance From?
While there is only one appointed HDB fire insurance insurer, there are plenty of insurers that are licensed to sell you a home insurance policy.
Disclaimer: The information below is correct as of 1 Oct 2022, and is meant as a guide to help homeowners budget for home insurance. For the latest coverage information and promotions, please check the individual insurer's websites.
Note that some plans offer lower premiums if you sign up for a certain number of years. Regardless, you should factor in home insurance premiums as part of the costs of
owning your home.
Scrimping on Your HDB Fire Insurance or Home Insurance Premium Isn't the Best Way to save
Paying for any type of insurance, especially in one lump sum, can cause a significant dent in your finances. It can be tempting to scrimp on HDB fire insurance because fires aren't exactly an everyday, common occurrence.
And no, screaming, "Choy, touch wood" is not a legit way of warding off fires.
If you want to save, you can look into home refinancing. It's the shrewder way of saving money. That's because what you save from smart home refinancing will be more than enough to cover your home insurance premiums for a few years.
Not sure where to start? Speak to our friendly mortgage experts for some
smart refinancing
tips at zero cost
!
smartrefi
Track your mortgage against daily market rates and sign up for alerts when there are opportunities to refinance for greater savings.