The penalty for keeping an unauthorised pet in an HDB flat can be hefty, with fines of up to $4,000 for flouting HDB pet rules. To avoid being penalised, here's a guide on what pets you can and cannot keep in your HDB flat.
HDB Approved Dogs: Questions and Answers
If you're fond of canines, please keep in mind that you are only permitted to have only one dog in your HDB flat. Moreover, it should be one of the Housing Board's 62 permitted breeds or a crossbreed from the ones listed. If it is a mixed breed, it should have a maximum shoulder height of up to 55cm.
List of HDB Approved Dogs (2023)
Here's the full list of the 62 dog breeds allowed in HDB flats.
Affenpinscher
Australian Silky Terrier
Australian Terrier
Bichon Frise
Bohemian Terrier
Bolognese
Brussels Griffon
Bichon Havanese
Border Terrier
Boston Terrier (lightweight/middleweight)
Cairn Terrier
Cavalier King Charles Spaniel
Chihuahua
Chinese Crested Dog
Chinese Imperial Chin
Chinese Temple Dog (classic/miniature)
Coton de Tulear
Czech Terrier
Daschund (light/miniature)
Dandie Dinmont Terrier
English Toy Spaniel
Griffon Belge
German Hunting Terrier
Griffon Brabancon
Hairless Dog
Italian Greyhound
Jack Russell Terrier
Japanese Spaniel (Chin)
Japanese Spitz
Lhasa Apso
Little Lion Dog
Lakeland Terrier
Maltese
Manchester Terrier
Miniature Pinscher
Miniature Schnauzer
Norfolk Terrier
Norwich Terrier
Papillon
Pekinese
Pomeranian
Poodle
Pug
Poodle (Miniature)
Schipperke
Scottish Terrier
Sealyham Terrier
Shetland Sheepdog
Shih Tzu
Silky Terrier
Small Continental Spaniel
Small English Terrier
Small Spitz
Smooth Fox Terrier
Toy Fox Terrier
Toy Terrier
Tibetan Spaniel
Volpino Italiano
West Highland Terrier
Wire-haired Fox Terrier
Welsh Terrier
Yorkshire Terrier
Are All Dogs Allowed in HDB Flats?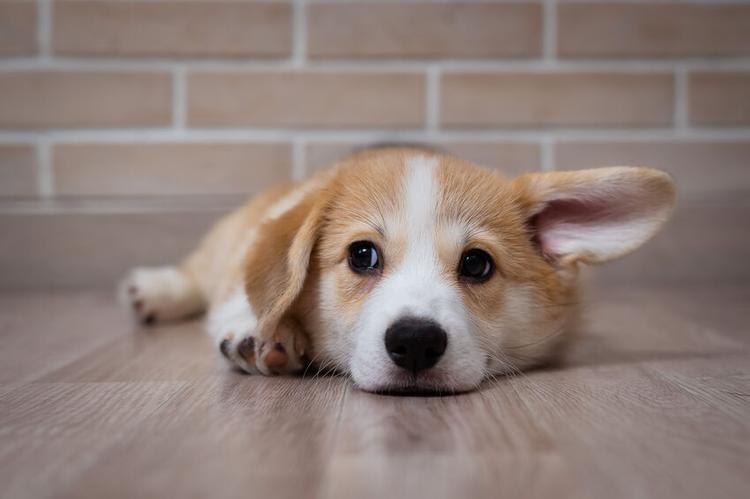 Unfortunately, not all dogs are allowed in HDB flats. Some popular breeds which are not permitted include Corgi, Beagle, Chow Chow, Siberian Husky, Golden Retrieve, and German Shepherd. On the other hand, living in a private property unit allows you to keep a dog that's not on the approved list.
Are Cats Allowed in HDB Flats?
They also added that keeping cats in HDB flats can cause inconveniences to your neighbours as they make caterwauling sounds or shrill wailing noises when they're feeling stressed (i.e. when the owner is not home).
The scheme's supporters include Law Minister K. Shanmugam and Louis Ng, who is the Member of Parliament (MP) for Nee Soon Group Representation Constituency (GRC) and the founder of the ACRES group, which stands for Animal Concerns Research and Education Society.
While cat ownership has been banned for other HDB or public housing estates across Singapore since the Housing Board's establishment in 1960, there's a possibility that the "no cats in HDB flats" policy could change as Ng hailed the two-year pilot in Chong Pang as a success.
Experiment aside, HDB's ban on cats has not deterred many Singaporeans from keeping felines in HDB flats. The authorities appear to take a hands-off approach, as long as the cats are kept indoors and neighbours don't complain.
What Other Kinds of Pets Can I Keep in HDB Flats?
Keeping small pets is generally permitted within HDB flats, as long they don't cause inconvenience to neighbours or mess up common areas. But more importantly, they must not be part of the illegal wildlife trade (i.e. smuggled or illegally imported animals). They also cannot be classified as wild animals. In fact, the Singapore Police Force conducts occasional raids and inspections, particularly acting on tip-offs.
Below is a list of other pets allowed in HDB flats:
Birds (except house crow, white-vented or Javan myna, common myna, feral pigeon, and birds which are protected wildlife species)
Chinchillas
Fish (except piranhas and fish which are protected wildlife species)
Gerbils
Green tree frogs (Litoria caerulea)
Guinea pigs
Hamsters
Land hermit crabs (Coenobita rugosus)
Malayan box turtles
Mice
Rabbits
Red-eared sliders (red-eared terrapins)
List of Illegal Pets in Singapore: Pets Banned From HDB Flats
There is a list of illegal pets in Singapore that are not allowed to be kept as HDB pets, such as:
Hedgehogs
Bearded dragons
Star tortoises
Sugar Gliders
Snakes
Crocodilian Reptiles
Salamanders
Iguana
Tarantulas
Scorpions
According to NParks, Singapore does not allow keeping wildlife as pets, as they are known to introduce and spread diseases to humans and lead to ecosystem imbalance. Illegal pets in Singapore tend to be exotic too, which are non-native to Singapore that went released in the wild may affect Singapore's biodiversity.
Buy or Adopt HDB Approved Dogs and Other Pets Responsibly
Of course, even though the authorities permit you to raise a pet within your HDB flat, it doesn't mean you should immediately go out and buy one at the nearest pet store, or adopt it from the nearest dog shelter.
Pet ownership entails a big responsibility. When you bring one into your home, you are shouldering a huge responsibility of taking care of it. You should also be aware of the dos and don'ts of raising particular pets. For instance, do you know that grapes and chocolates are poisonous to dogs? If you're keeping a cat in your HDB flat, please mesh your windows!
Need Help Keeping Your Home Clean or Cleaning up after Your Pets? Contact Sendhelper