When it comes to child caring, having your parents and/or in-laws to help out is almost always the preferred way to go. This is why Alfisyah, 34, an account manager in the tech industry, decided to move from her first marital home in Yishun to Hougang, where she grew up and where her parents are still living today.
"Once the
Minimum Occupation Period (MOP)
was fulfilled, I knew it was time for us to move back to Hougang so that it would be easier for my husband and me to drop our kids off at my parents' place when we go to work," says Alfisyah. While she used to live close to her in-laws, they are much older than Alfisyah's parents, so they used to drive from Yishun to Hougang before going to work.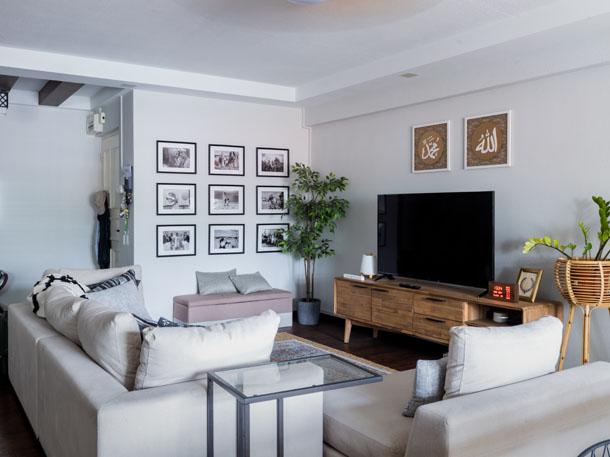 "After five years of doing so, I told my husband that I've had enough," said Alfisyah with a chuckle. In her search, she knew she wanted a place within 4 km of her parents' place to be eligible for the
Proximity Housing Grant (PHG)
since they did not use it for their first home, a BTO flat.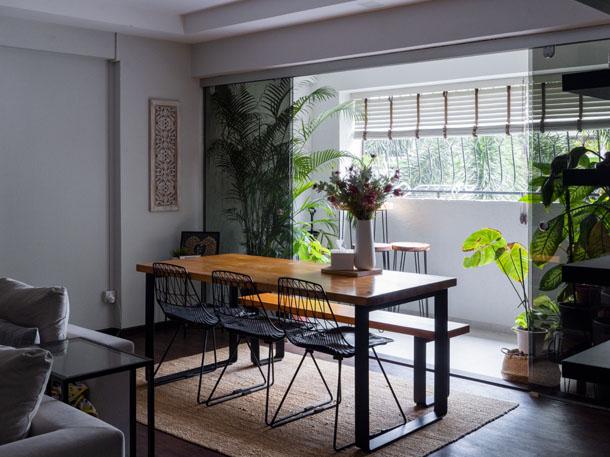 The Journey to an Ideal Home
In her search, Alfisyah used
PropertyGuru
to filter property ads based on her preferences and find the ideal home. "PropertyGuru is what comes to mind when you want to look for a flat; it is like using Colgate for a toothpaste; a no-brainer," Alfisyah explained. Aside from the Proximity Housing Grant, she wanted her daughter to enrol in the same primary school Alfisyah attended years ago, so having a home near the school was a priority.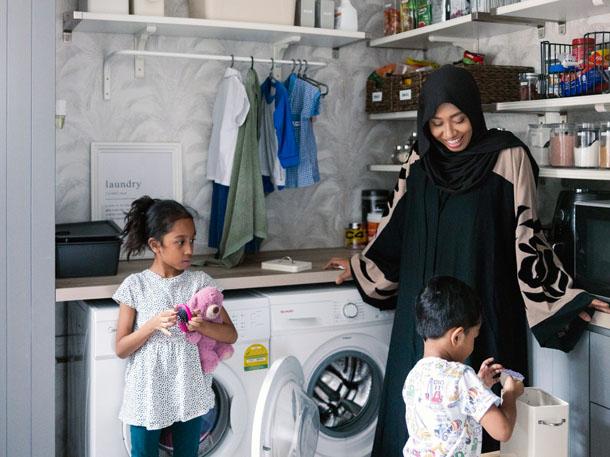 "It is part of my identity, so it is nice to be able to share that with my daughter. I liked the curriculum and values taught there," Alfisyah quipped. During the search, she even measured the distance between her potential homes and the school using PropertyGuru and Google Maps, as she didn't want the school to be too far ("taking two buses is the maximum").
Additionally, she wanted her new home to be bigger as she had just welcomed her newborn son when she began her search in September 2019. "As a Malay person, it is in our culture for siblings of different genders to have their own rooms when they come of age, so having an additional bedroom is a must, " Alfisyah remarked.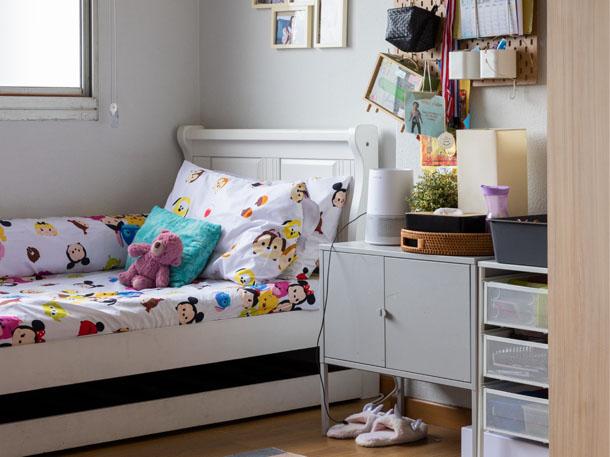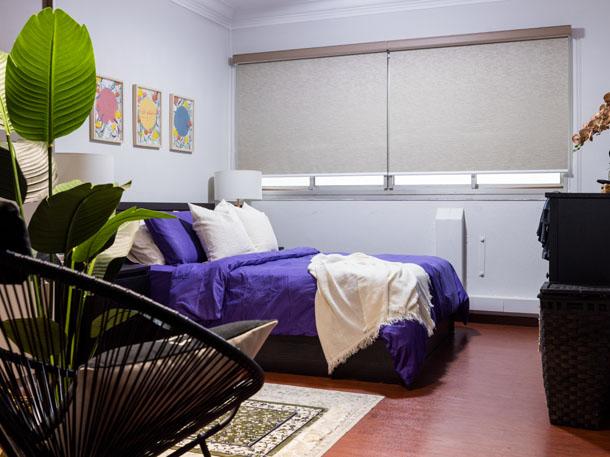 After shortlisting the homes, she viewed two
Executive Apartment flats
and one
Executive Maisonette flat
on the same day. The first unit had limited space for her husband's gym needs. "My husband works out twice a day, so having a home gym is crucial," says Alfisyah, who had just finished a sweat session before our interview. "It rubbed off on me," she laughs.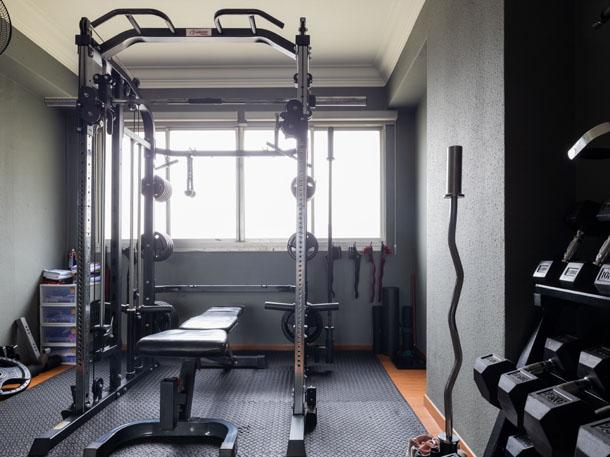 Meanwhile, the second flat had a closed kitchen set-up. "While it was not a major requirement, having an open-space kitchen seems nice, especially as I often watch cooking and HGTV shows. Choosing the second unit meant we would need to fork out more cash to hack down the kitchen walls," Alfisyah explained.
The third unit – the one they live in now – turned out to be the perfect one. It was in good condition as the previous owner was a couple with no children or extended family. They kept the layout as it was and only renovated the kitchen and toilets as they were quite old.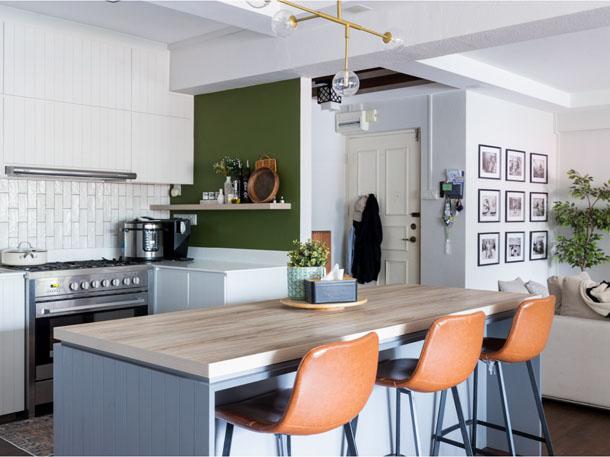 Back Where She Belongs
"I grew up in Hougang, so it is nice to be back; I know the area inside and out; it is my 'kampong'. The only time I was not here was in Yishun, which even after five years, I am still not as familiar with," Alfisyah shared.
Her unit is now within walking distance of where she lived as a child. "I am a sentimental person, so when I got to show my daughter where I grew up and played, I had mixed, warm feelings. I even brought her to a nearby market, where there is a shop that I used to play in. It still exists today," Alfisyah smiled.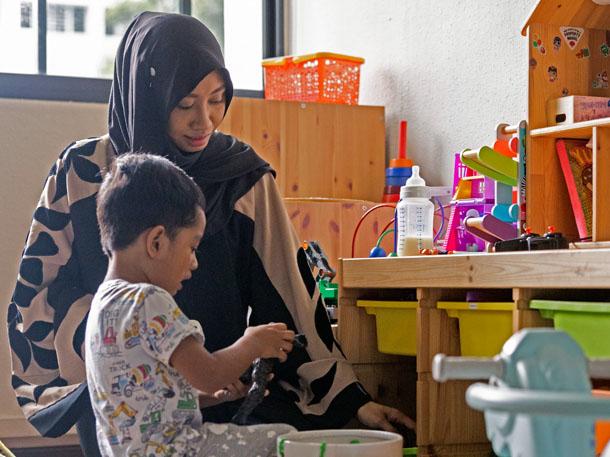 As of now, Alfisyah is glad to be back 'home', and she has no plans to move anytime soon. "We will consider moving once the children have grown up and the playroom has been used for my son, so that's still a few years down the line."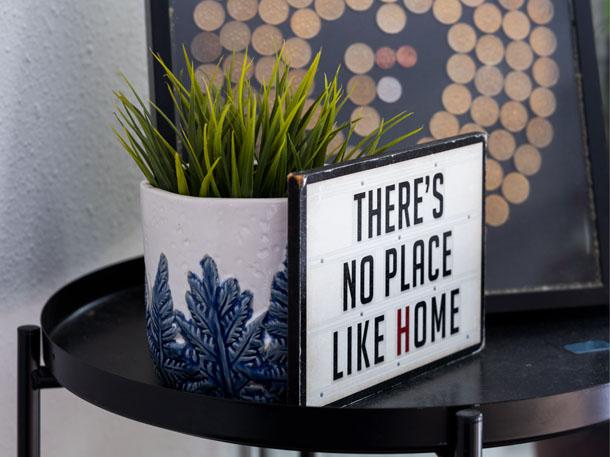 All images featured in this article are owned by PropertyGuru and should not be used without permission.