It's fair to say that air conditioning (air con for short) is considered an essential in many Singapore homes. After all, life in the tropics isn't easy when the seasons vary between 'hot' and 'hotter', and a cool night is one that's below 30 degrees Celsius. Don't even get us started on the humidity!
As many as 75% of homes and 99% of privately-owned homes in Singapore have air cons, but did you know: this luxury comes with a heavy environmental cost.
What Is the Environmental Impact of Air Conditioning?
Singapore generated 52.5 million tonnes of greenhouse gas emissions in 2017, contributing 0.11% of the total global emissions for that year. While the largest contributor to emissions was the industrial sector at 60%, households and buildings were responsible for almost a fifth of Singapore's total emissions. As many people run their air con every day and overnight, air conditioning in Singapore for both commercial and residential properties make up a whopping 40% to 50% of building energy consumption.
This means using four of these air conditioning units in a single residence generates 5.6 tonnes of carbon emissions a year. That's one tonne of carbon emissions more than driving a car for a year and more than 22 times the carbon footprint of using a 35" television for 6 hours a day!
Air Cons Keep Us Cool, But Contribute Greatly to Global Warming
It's a cruel irony that the systems keeping us cool during the day are actually contributing to heating the planet and increasing unbearable weather situations around the world.
So, what can we do at home to make our house a little more planet-friendly?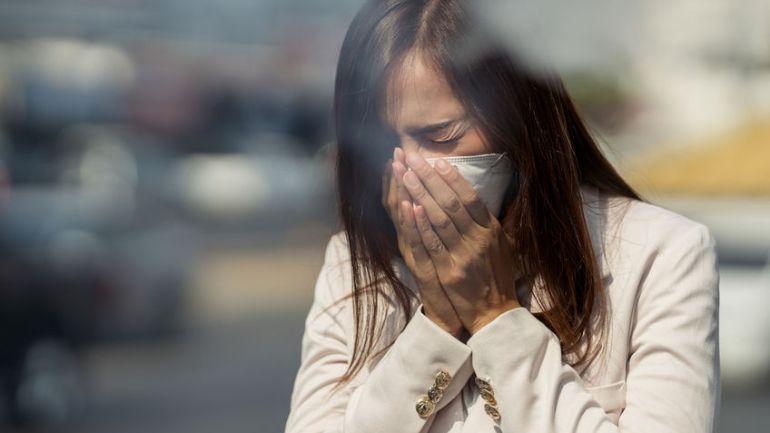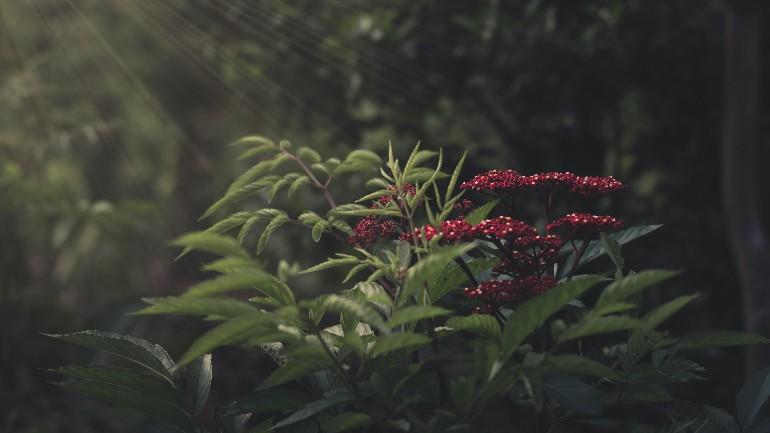 Consider Swapping Your Air Con for A Fan
The ideal solution is to stop using air conditioning altogether, simply using a fan to cool your home. An air conditioner uses approximately five to nine times more electricity as a fan, skyrocketing your emissions and your monthly utility bills!
If you think you may have trouble adjusting, some tips include leaving the windows open at night and using lighter sheets.
You can also opt for ceiling fans, which can work very well to keep you cool and help you if you are on a budget. One study found that a ceiling fan can help reduce cooling costs of a single room by up to 8% too.
Tower fans can also be helpful because their vertical design and oscillating features means that they can help cool down a large area faster than a conventional fan.
3 Green Tips to Lower Your Air Con's Carbon Footprint
If you can't live without air con, here are our top three suggestions to help shrink your carbon footprint while doing so.
1. Pick the Right Type of Air Con
The type of air conditioner you use makes a big difference! The more efficient the machine, the less energy consumed, and fewer energy-related emissions are released. While the non-inverter air conditioner models are the cheapest available on the market, they are also the least energy efficient.
It is also important to keep energy sources in mind. In 2019, 86% of Singapore's total energy use was powered by oil, 13% by gas.
Another great option is an Eco Thermal Hybrid air conditioner which detects the room temperature. While this is more costly than purchasing a non-inverter air conditioner, it is much more energy-efficient and will do a better job of cooling your home.
2. Bump the Temperature Up A Little
When you are using an air conditioner, the temperature you set makes a difference for emissions. It doesn't have to be a massive change either! Even adding a single degree to the thermostat will help you save energy and shrink your carbon footprint.
Setting the air conditioner at 24 degrees instead of 21 degrees will save you 0.65 kg of CO2 every day. If you make this change for a week, you'll save 4.56 kg of CO2 a week. That's enough power to charge 553 smartphones!
If you can commit to a three-degree temperature change every day, you'll save a little over 237kg of CO2 over the course of a year, which is the carbon equivalent of a 959 km drive.
3. Keep Your Air Con Unit Clean
The dirtier your air conditioner unit is, the more it will struggle to be energy efficient. This is linked to the amount of work it takes for the machine to push air through a dusty filter. Keeping your air con clean will help the units maintain up to 95% of their original efficiency over time, so don't be afraid to schedule some maintenance visits if you aren't sure where to start.
Check to make sure that the air vents and the ducts are not blocked and be sure to replace the air filters as needed. Another important thing to check is to make sure that you don't have any furniture blocking the airflow from the units.
Conclusion: Is It Possible for Air Conditioning to be Eco-Friendly?
So is it possible to have sustainable air conditioning? The answer is tricky, but we think the answer is no.
Unfortunately, even a little air conditioning means a lot of energy use. We recommend using fans as much as possible, and looking for houses or apartments with ceiling fans installed. If you don't find yourself coping well with the heat just using a fan, try using your fan in conjunction with your air conditioner (but set at a higher temperature than you would normally use). This combination of cooling and airflow will keep your house feeling like you have really cranked the air conditioning up without the same environmental damage!
Keeping your air conditioner unit in pristine condition, reducing your time with the air conditioner on and keeping the air conditioner at a higher temperature will also certainly make a difference in making your home comfortable and keeping our planet more comfortable too for generations to come.
This article was contributed by Capture. Capture is a free app that helps you to track and reduce CO2 emissions from everyday life! Capture was co-founded in Singapore in 2019, with a mission to make planet-friendly living possible for all. Check out the free tool via
Google Play
or the
AppStore
, or click
here
to find out more!