Electricity providers in Singapore typically generate electricity for homes by burning fossil fuels like oil and gas. You probably already know this is not an eco-friendly or sustainable method of generating electricity at all.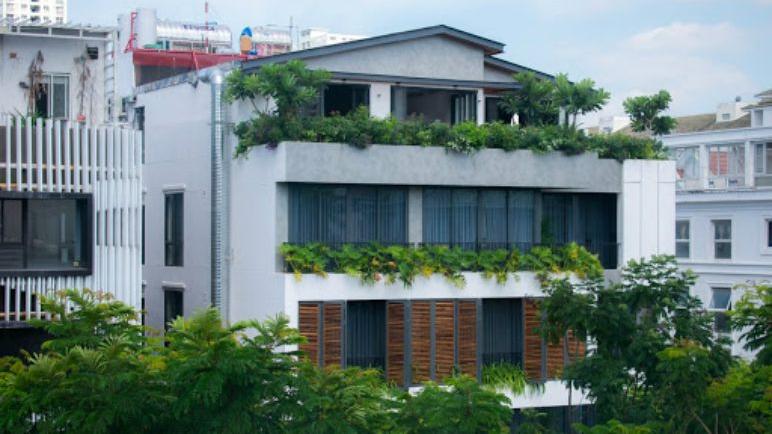 Green Electricity in Singapore: What Is It?
That's where green energy (or electricity, in this case) comes in. If you look up the definition of green electricity, you'll probably find it refers to electricity generated from renewable (and sometimes infinite) resources like solar or wind power.
In the Singaporean context, however, the term green electricity is used pretty broadly. It includes plans where electricity is generated the 'normal' way, but bundled together with carbon offset credits. This is still sustainable in a sense because it offsets the carbon emissions produced.
Here are the 3 broad types of green electricity plans you can find in Singapore.
1. Carbon Credits (CCs)
Green electricity plans commonly come bundled with
carbon offset credits
. From your electricity usage, the retailers will estimate your carbon emission impact and obtain carbon credits for it. These credits then go towards organisations and initiatives that help offset greenhouse gas emissions, such as tree planting projects.
2. Renewable Energy Certificates (RECs)
Similar to plans with carbon credits, electricity retailers offering this type of plan bundle RECs together with your plan. However, RECs are different from CCs. Instead of offsetting greenhouse gas emissions, they go towards supporting developing renewable energy (such as solar grids).
3. Solar Electricity
Finally, the cleanest form of green electricity comes from solar energy. With solar electricity, you can be sure that your electricity is 100% clean as it does not involve fossil fuels at all. As you'll read later in the article, Sunseap is actually the only electricity retailer that provides solar electricity.
Green Electricity in Singapore: Which Electricity Retailers Offer Green Electricity Plans?
Now that we have a better understanding of what green electricity means, let's look at the 6 electricity retailers that offer eco-friendly electricity plans in Singapore. The below figures include GST and are accurate at the time of writing.
PacificLight: Sunny Side-Up Green Electricity Plan
PacificLight
only has one eco-friendly electricity plan, and it is an online exclusive plan. It is a plan that offsets your electricity consumption with Renewable Energy Certificates (RECs). These are disbursed once a year, and the amount is based on your actual electricity consumption (capped at 25 RECs).
| | |
| --- | --- |
| PacificLight Green Electricity Plan | |
| | |
| | Renewable Energy Certificates (RECs) |
| | |
The Sunny Side-Up plan may be more expensive than PacificLight's other plans, it is not more expensive. For instance, the Savvy Saver 12 months contract plan is priced the same.
Geneco: Power Eco Add-on Green Electricity Plans
Geneco
may sound like a new brand, but it's actually a subsidiary of YTL PowerSeraya Pte. Limited, which is an established player in the energy industry.
Unlike other electricity retailers, where you need to make sure to pick the correct plan, with Geneco you can select any plan and simply select the
Power Eco Add-on
to make your electricity greener. You can toggle the amount you wish to offset (from 25% to 100%), and opt for carbon credits (CCs) or Renewable Energy Certificates (RECs).
Here's how much it costs to get the Geneco Get It Fixed 12 plan with or without the Power Eco Add-on:
Sembcorp Power: Sunshine Plan
Sembcorp Power
offers a '100% green' electricity plan called the Sunshine Plan. On this plan, Sembcorp offsets the electricity you use by retiring renewable energy certificates (RECs) on your behalf. These RECs go towards local solar energy and there is no cap on the number of RECs per consumer.
| | |
| --- | --- |
| Sembcorp Power Green Electricity Plan | |
| | |
| | Renewable Energy Certificates (RECs) that go into local solar energy |
| | |
Sunseap: The Only Dedicated Solar Electricity Retailer in Singapore
As mentioned earlier,
Sunseap
is an electricity retailer that focuses on solar electricity. Depending on your budget and level of commitment to the cause, you can pick from one of two solar electricity plans.
The Sunseap 1% Fixed Rate Plan is cheaper, but it also means that 99% of your electricity comes from fossil fuel sources. Meanwhile, the more expensive Sunseap – 100 is 100% solar energy. Here's an overview.
As expected, Sunseap is the most expensive of the lot because it actually features only clean, renewable energy.
Green Electricity Providers in Singapore to Power Your Home in an Eco-Friendly Way
As you can see, there are actually quite a few choices for the eco-conscious in Singapore. There are 4 electricity retailers that offer green energy plans.
However, it must be noted that when compared to their typical, non-green electricity plans, these are significantly more expensive. It's kind of like how fast food will always be cheaper than say, an organic salad.
Additionally, most of these are powered by non-renewable electricity but bundled with RECs or carbon credits, which isn't as ideal as 100% clean electricity. The greenest plan available is Sunseap's Sunseap-100 plan, but it is also the most expensive on this list.