Taobao furniture is just one of the many products the amazingly cheap site offers. In fact, my friends who are serial Taobao-ers spend hours and hours doing their online shopping on the e-commerce giant— once they start, they can't stop.
In fact, the word Taobao has become so commonplace, that we're now using it as a verb: "Hey, where'd you get that sofa?" "Oh, that? I Taobao-ed it!"; or "Is the 11.11 sale coming? I want to
Taobao some stuff!"
And don't give yourself excuses like, "Oh my Chinese is so poor, how to shop on Taobao?" One dude
transformed his HDB flat into a "little Japan"
, complete with an onsen and a tatami room—and his mother tongue isn't even Mandarin! The kicker? He only spent $15,000. Because, Taobao.
Ah yes, if you want to start going down the rabbit hole of shopping on "the website that has everything at very cheap prices", this is your perfect starter guide. Trust me, even after you settle your home furnishings (sofa, queen-sized bed, shoe cabinet, light fixtures, toilet bowls, cutlery etc), you'll be using it to buy random stuff, from clothes and shoes, to electronics and baking equipment.
How to Buy Taobao Furniture Online
For starters, there are other ways to buy Taobao stuff if you only want to shop in English. You can buy through an agent like ezbuy but there are agent fees to pay (about 8%); or through Lazada, which offers a limited selection and you might not get the cheapest deal.
For the purpose of this article, we'll be going straight to the source, which is Taobao itself.
1. Get Yourself on the Taobao App and Sign Up for an Account
See that orange button I've highlighted with a cyan box? Click that to login or register for an account with your mobile number (with a 65 in front). Notice that my Taobao app has recognised that I'm in Singapore, and prices are now listed in SGD. Enter your 6-digit OTP and you now have a Taobao account!
2. Browse for Furniture or Search for Specific Items/Sellers
Within the categories, the images for each furniture type are pretty helpful. Click on the item type and you will be taken to a listing of the products and their prices. Sometimes you may be required to make a selection and even input specifications in the comments to the seller.
You can also input the item name or seller in the search bar. See something you like in a store? Chances are, Taobao has it too. On the top left-hand corner of the Taobao app's home page, there is a squarish symbol—click on it to "scan" the item and it will find similar listings.
If you're familiar with e-commerce apps like Lazada, the interface is similar and intuitive — after all, Lazada and Taobao share the same parent company, which is Alibaba.
3. Some Trendy Taobao Furniture Shops to Check Out
Shop name:
欧格贝思旗舰店
/ Ou Ge Bei Si / Our Best

What it sells: Elegant European-style furniture, from beds to dining tables and sofas
Shop name:
卫诗理旗舰店
/
Wei Si Li

What it sells: Grand, Victorian-era statement pieces to give your (palatial) home a touch of royal finesse and romanticism
Shop name:
铁梵
/ T-Fun

What it sells: Industrial-style furniture, from bookshelves, to shoe racks, side tables and chairs
Shop name:
吱音旗舰店
/ ziinlife!

What it sells: Unique pieces that are both functional, multi-purpose and designer. Featured on Elle Decoration China too.
4. So How Much Would I Save on Taobao Furniture?
Let's say I'm looking to furnish my home. Here's roughly what I would pay, if I'm buying from a certain shop in Singapore that sells Swedish meatballs, versus Taobao:
*Disclaimer: I'm not a Taobao queen (yet), so I bet you can find even better deals!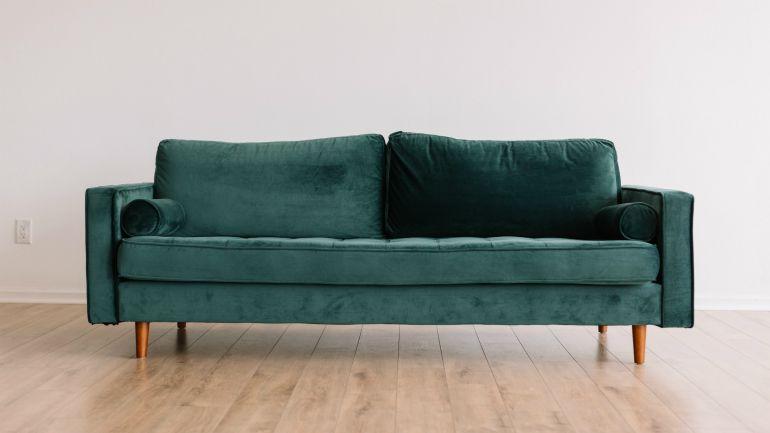 Taobao to Singapore: Direct Shipping Costs, Delivery Time, etc
There are a few ways to get the goods delivered to your home, but let's go with the more popular options.
1. Cainiao: Taobao's Preferred Shipping Partner
When you check out, you'll be prompted to fill in your shipping address if you haven't already. Then you'll need to select if you want to ship by sea or by air (Taobao's preferred shipping partner is Cainiao), and input your payment details.
These are the charges for air freight, which is better for smaller parcels like home accessories.
But for the Taobao heavyweights, sea shipping is your best bet.
Cainiao Consolidated Delivery (Sea) — Small Packages (0–30kg, Max Total Dimensions = 500cm)
RMB21 for the first kg (about S$4.24)

RMB7.40 for each subsequent kg (or part of, about S$1.49)

Maximum total volume = 0.5CBM

Each single item cannot exceed 25kg and total dimensions of 180cm
Cainiao Consolidated Delivery (Sea) — Bulky Package
0-0.5CBM = RMB225

0.5-1CBM = RMB450/CBM

1CBM and above = RMB450/CBM

Total weight = more than 30kg but less than 500kg

Total volume = more than 0.5CBM

Max total dimensions = 500cm

Each single item cannot exceed 25kg and total dimensions of 180cm
Note: For sea shipping, there will be 7% GST imposed; not all Taobao sellers ship internationally or by your chosen shipping method (sea or air); information correct as at time of publication
2. Oops, ezBuy, etc: Shipping via an Agent
Since ezbuy
ended
its Taobao buy-for-me service in 2017, you can only use its ezShip option right now. There's still Oops and other agents that can help you Taobao your dreams to Singapore though!
Note: For sea shipping, there will be 7% GST imposed; information correct as at time of publication
Tips for Buying Taobao Furniture for Your New Home
Once you get into the swing of things, buying from Taobao should be more manageable. Even for those of us who can read Chinese characters (albeit poorly, in my case), how they word certain products can be different from what we're used to. Another (happy?) problem is that there are just so many products on Taobao, you'll literally spend hours and hours glued to the app and shopping.
Make sure you go into each item and choose the exact specifications you want because there are usually multiple options available. Double-check all your purchases before checking out!
Here are some quick tips to make your Taobao life simpler:
1. Use Google Translate
If you can't copy and paste, sometimes I use the handwriting function on my WhatsApp Chinese keyboard to identify the word. Google Translate is not 100% accurate and some translations can be confusing or misleading. It'll be good to also grab a friend whose Chinese is good, or someone who is an experienced Taobao shopper.
2. Check the Seller's Rating
As there are billions and trillions of shops and products, make sure you check the seller's rating, look at user reviews, scrutinise all the pics/measurements and so on.
3. Double-Check if Your Items Ship to Singapore
Some items cannot be shipped overseas due to regulations. Some of these include medical stuff, sharp objects or even certain food. Do always check in with Singapore Customs else your shopping might be for nought.
4. Don't Forget to Add in Hidden Costs When Budgeting
When you calculate the absolute cost of an item, do always take into account shipping fees, agent fees (if any), GST (if any) and so on. Who knows, it might be cheaper buying it in Singapore from your neighbourhood provision shop?
5. Stretch That Dollar by Using Suitable Credit Cards
You can also use a multi-currency card, credit cards to earn rebates/air miles and so on.
6. You Can Also Try Out the Free Trials
If you're planning to just make a quick one-time purchase, consider signing up for the ezbuy Prime 5-day trial.
This article was written by Mary Wu, who hopes to share what she's learnt from her home-buying and renovation journey with PropertyGuru readers. When she's not writing, she's usually baking up a storm or checking out a new cafe in town.