The study, which surveyed 985 people across different age groups and demographics, also found that Singaporeans are becoming increasingly aware of the pressing need to be environmentally conscious and sustainable across all areas of life, opening up to the idea of introducing eco-friendly features into their homes.
Moving towards sustainable homes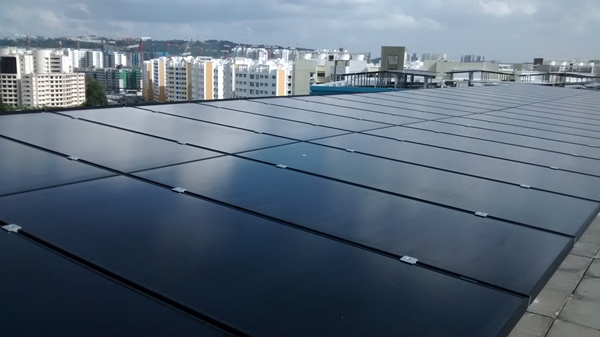 Among the various sustainable features, 73% considered solar panels as their top preferred sustainable feature. This seemed to be popular among high-income Singaporeans between the ages of 30 to 39 years old.
Another popular feature was smart cooling system, which 68% of respondents said was a key feature to have when buying a sustainable home.
As of December 2019, about 2,060 HDB blocks have had solar panels installed, while another 2,500 blocks or so in progress. As part of its larger clean energy drive, Singapore has pledged to increase its solar harvesting of solar energy to at least 2 gigawatt-peak (GWp) by 2030.
Other preferred features include water recycling systems (36%), pollution absorbing interiors (34%), and rainwater harvesting (33%). Interestingly. younger Singaporeans between the ages of 22 – 39 years old showed the highest interest in food waste composter.
Meanwhile, there is little overall interest in farming-related features such as indoor farming and rooftop gardening, as well as electric vehicle charging points.
Increased governmental Initiatives to support sustainable living
Following the release of Singapore Budget 2020, the Singapore government has unveiled plans to cope with climate change by setting up a coastal and flood protection fund, which will start off with an initial amount of $5 billion.
Similarly, the Budget 2020 also aims to encourage households to purchase energy-efficient household appliances by introducing incentives to help lower-income households with the cost of these appliances.
The government has also pledged to make sustainable living a key feature in HDB estates with the Green Towns Programme, which will see sustainable features introduced in HDB estates, including rainwater recycling and greenery integration.
Positive practices begin at home
The huge interest in sustainable practices shown in the survey coupled with the government's initiatives in the budget further drives the point of making sustainable living a key feature of Singapore's future.