5 Reasons Why Cooling Measures May Not Even Be Necessary in 2021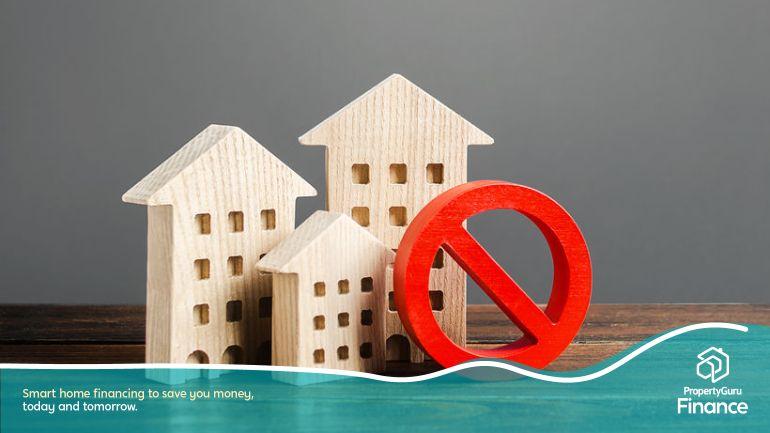 Since January this year, the Government has been alluding to the possibility of new property cooling measures.
The first quarter of 2021 saw property prices increase for the fourth straight quarter. As reported in PropertyGuru's
Singapore Property Market Index Q2 2021 Report, the last quar
ter closed with a 3.84% increase on the PropertyGuru Property Market Price Index, while the Property Supply Index declined by 14%.
All in all, property prices have shown the steepest increases since the second quarter of 2018, indicating that the Government's 'threats' of implementing new cooling measures just might come to fruition.
After all, 2018 was the same year property curbs were most recently tightened, also on the back of four consecutive quarters of price growth. Sounds like déjà vu to us.
Related articles:
5 Reasons Why Property Cooling Measures May Not Even Be Necessary in 2021
In spite of all the signs that the Government is seriously contemplating a new raft of property cooling measures, are more property curbs actually necessary? Here are five reasons we think they may not be needed at the moment.
1. Property Price Growth May Not Necessarily Mean A Dip in Affordability
The various indices have indicated that property prices continue to rise, but that might not necessarily translate to property actually being more expensive for homebuyers. How does that make sense? Dr Tan Tee Khoon, Country Manager – Singapore, PropertyGuru, explains:
"It is possible that the most recent rise in property prices is disproportionately due to demand for bigger units, which tend to be higher priced than smaller ones. For example, 60% of HDB transactions were for bigger 4- and 5-room units," he says. "There have also been many more
landed property
transactions."
Hence, the sharp increase in the average property transaction price could be the result of more large units being bought and sold, rather than an increase in the actual price of property.
2. There Are Sufficient Measures to Rule Out Real Estate Punters
The TDSR limits how much banks can lend to borrowers in order to ensure that the latter do not take on excessive amounts of debt. Under the TDSR, the portion of the borrower's gross monthly income that goes towards repaying debt obligations should not exceed 60%.
SSD is a tax that must be paid by a seller who sells a residential property within three years of buying it. Those who sell their property within one year or less must pay 12% of the property price in SSD. Those who wait until more than one year and up to two years after the purchase must pay SSD of 8%, while those who sell after two years and up to three years will pay 4%
These measures work to restrict both demand and supply and discourage speculation on the property market.
3. We Also Do Not Need to Worry About Foreign Investors
With the rollout of COVID-19 vaccines and the imminent creation of travel bubbles, beginning with the Singapore-Hong Kong air travel bubble expected in May 2021, many may be concerned about more foreign investors entering the market again.
While Dr Tan agrees that foreign buyers may begin to show renewed interest in the Singapore property market, he feels that the present COVID-19 travel restrictions as well as a heavy
Additional Buyer's Stamp Duty (ABSD)
of 20% are sufficient to regulate the number of foreigners purchasing property in Singapore.
4. After 2021, The Market of HDB Upgraders Will Shrink and Slow Demand
While the property market has seen healthy demand of late, it is important to look at the reasons behind it.
Dr Tan says, "Current market vibrancy is not caused by easy access to affordable credit as TDSR still prevails and property buyers are aware that interest rates don't last forever."
The expiry of the MOP means that the HDB flat owner is now free to sell his or her flat or rent out the entire unit, and is typically seen as a good time to upgrade one's home.
"There is an eco-system created to self-feed the market starting from an unprecedented number of HDB MOPs, to upgrading within the HDB resale market, to upgrading to private residential developments. Most buyers are Singapore citizens and Permanent Residents," says Dr Tan.
But while these events have caused the property market to boom in 2020 and 2021 so far, such robust demand is not likely to continue for long. After 2021, the number of MOPs will dip in line with the Government's supply of flats in the preceding years. When that happens, demand for residential property is expected to fall too.
5. Now That The Government's Pandemic Aid Has Ended, The Market May Cool Itself Down
COVID-19 came as a shock to the world, and with rising unemployment, the Singapore Government scrambled to put together a raft of aid packages, which likely boosted buyer confidence.
"Market confidence in the past four quarters was fuelled by the Government's $100 billion worth of pandemic aid, which averted to a certain extent the worst recession in 55 years. However, most of the Government's rescue measures came to a hard stop in Q1 2021 and only very targeted aid continues. Economic reality will start biting in the second half of 2021 and the market is likely to self-correct," says Dr Tan.
More FAQs about Property Cooling Measures in 2021
Are Property Prices in Singapore Increasing?
Property prices have been increasing over the last few quarters, from Q2 2020 to Q1 2021.
What Are Property Cooling Measures?
Property cooling measures are regulations designed to cool the property market by reducing demand and/or supply of property.
Will There Be Property Cooling Measures In 2021?
Although the Government has hinted at the possibility of new cooling measures, none have been implemented so far.
What is ABSD?
ABSD, or Additional Buyer's Stamp Duty, is a tax that must be paid by certain buyers upon the purchase of a residential property. Permanent Residents and foreigners are liable for ABSD, as well as Singapore citizens buying a second or subsequent property.
What is TDSR?
TDSR, or Total Debt Servicing Ratio, refers to the maximum portion of a borrower's income that can go towards paying monthly debt obligations. When extending a loan, financial institutions must ensure that the TDSR is not exceeded.
Disclaimer:
Information provided on this website is general in nature and does not constitute
as
f
inancial advice.
PropertyGuru
will
endeavour
to update the website as needed. However, information can change without notice and we do not guarantee the accuracy of information on the website, including information provided by third parties, at any
particular time
. Whilst every effort has been made to ensure that the information provided is accurate, individuals must not rely on this information to make a financial or investment decision. Before making any decision, we recommend you consult a financial planner or your bank to
take into account
your
particular financial
situation and individual needs.
PropertyGuru does not give any warranty as to the accuracy, reliability or completeness of information which is contained in this website. Except insofar as any liability under statute cannot be excluded,
PropertyGuru
, its employees do not accept any liability for any error or omission on this web site or for any resulting loss or damage suffered by the recipient or any other person.
This article was written by Joanne Poh. A former real estate lawyer, she writes about property and personal finance and spends her free time compulsively learning languages and roller skating in carparks.