Getting In-Principle Approval (IPA) in Singapore: 3 Benefits That'll Bring You Closer to Your Dream Home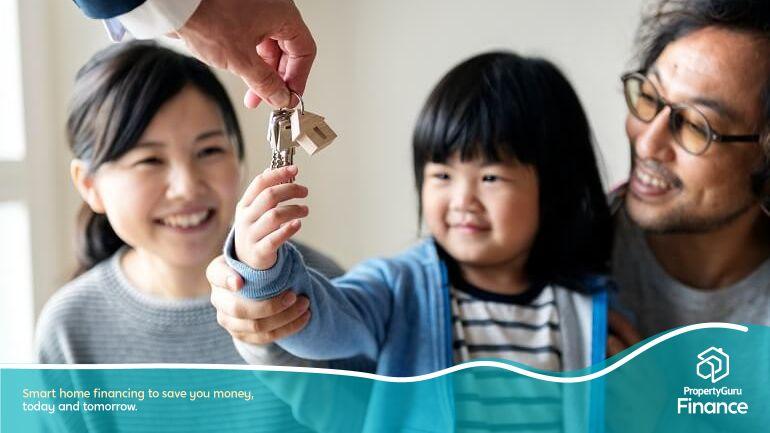 But what is it exactly? And is it worth the effort to get one before purchasing a home?
How Do I Apply for an In-Principal Approval (IPA)?
Sounds too good to be true? We know. But we can assure you that it's really as easy as it sounds. Here's how it works:
1. Share your Details with us to Get Started
2. Wait for us to Get in Touch
Once you've completed the necessary steps, simply sit back and wait! A home loan advisor will get back to you within the day to discuss your situation and needs. They'll then recommend the best banks to apply with based on your purchase timeline, financial profile and loan amount required.
3. Choose Your Preferred Bank
Once you've decided on the bank and loan type, our advisor will then guide you through document submission and even help track the application for you. Some financial documents that are typically required for an IPA application include payslips, CPF contribution history, credit card statements, and any existing housing loans you may have.
4. Review the Results
Banks typically take about a few days to a week to get back to you on the outcome of your IPA. Once you receive it, your advisor will review the results together with you and address any concerns you may have.
Benefits of Getting an In-Principle Approval (IPA)
Sounds simple enough! But just how useful is an IPA?
Now that you're aware of the steps involved in getting an IPA, you're probably wondering just how useful it really is. Well, here's how it can help you.
1. It Helps You Choose a Home You Can Afford
First and foremost, having an IPA will help you understand exactly what you can and cannot afford, assuming you're using a bank loan to finance your home. So while that dream house of yours may be perfect in every way, it may be several thousands of dollars out of your budget.
2. It Gives You a Better Gauge of Your Finances to Plan Your Downpayment Amount
As a note, buyers taking out a bank loan would be required to pay at least 25% of the purchase price upfront, of which up to 20% can be paid with cash and/or their CPF Ordinary Account savings, and the remaining 5% in cash.
3. It Minimises the Risk of Losing Your Option Fee
In other words, it's a way to 'chope' that dream house of yours.
Most of the time, buyers don't back out of a property transaction because they are indecisive or change their minds. But in the event that they do, it's usually because they later realise that they can't actually afford the property.
As mentioned previously, having an IPA on hand allows you to gain a better understanding of your finances from the get-go so the chances of you making an offer you might later regret are slimmer. That way, you avoid losing money before you've even purchased a property. An IPA 'assessment' will also help you understand what parts of your income the financial institutions 'recognise'.
Finally, Is There Anything Else I Should Be Mindful Of?
That said, an IPA is no doubt a great first step in getting closer and achieving that dream home you so desire.
More FAQs about In-Principle Approval (IPA) for Home Loans
What Is Tht Meaning of In-Principle Approval (IPA)?
An in-principle approval (IPA) is the same as an approval-in-principle (AIP), which is basically an informal communication from the bank regarding how much they are willing to lend you for your home loan.
Who Can Apply for In-Principle Approval (IPA)?
Does an In-Principle Approval (IPA) Speed up Your Home Loan?
PropertyGuru will endeavour to update the website as needed. However, information can change without notice and we do not guarantee the accuracy of the information on the website, including information provided by third parties, at any particular time.
Whilst every effort has been made to ensure that the information provided is accurate, individuals must not rely on this information to make a financial or investment decision. Before making any decision, we recommend you consult a financial planner or your bank to take into account your particular financial situation and individual needs.
PropertyGuru does not give any warranty as to the accuracy, reliability or completeness of information which is contained in this website. Except insofar as any liability under statute cannot be excluded, PropertyGuru, its employees do not accept any liability for any error or omission on this website or for any resulting loss or damage suffered by the recipient or any other person.
SmartRefi
Automatically track your home loan against daily market rates.