ABSD Singapore: 7 Ways to Avoid It (and Why You Should Always Think Twice Before Doing It)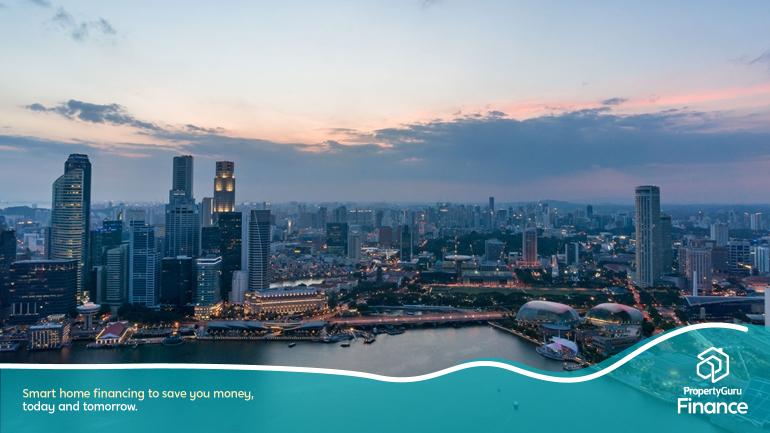 However, ABSD can be avoided. Legally, of course! If you're interested to know how to go about it, read on.
But First, What Is ABSD?
It was introduced in December 2011 as a 'cooling measure' to discourage Singaporeans, foreigners and entities from purchasing multiple properties and flipping them for profit, while helping to keep property prices affordable. Since then, the rates were adjusted thrice, in 2013, 2018, and again in 2021. in line with market conditions.
ABSD is taxed according to the valuation or selling price of the property, whichever is higher. It is also based on whether the buyer is a Singaporean, Singapore Permanent Resident (PR), or foreigner.
Who Needs to Pay ABSD and How Much Is It?
ABSD applies to the following group of buyers:
| | |
| --- | --- |
| Buyer's Profile | ABSD Payable (on or after 16 December 2021) |
| Singapore Citizen buying first property | No ABSD charge |
| Singapore Citizen buying second property | 17% |
| Singapore Citizen buying third and subsequent properties | 25% |
| Singapore Permanent Resident (PR) buying first property | 5% |
| Singapore Permanent Resident (PR) buying second property | 25% |
| Singapore Permanent Resident (PR) buying third and subsequent properties | 30% |
| Foreigner buying any residential property | 30% |
| Entities (company or association) buying any property | 35% (additional 5% if entity is housing developer; non-remittable) |
| Trustee buying any residential property | 35% |
As you can see, ABSD is a substantial amount; a Singapore Citizen buying a second property for $1 million, for example, would need to pay $170,000 in ABSD, and remember this doesn't include other fees like agent's fee, BSD, etc.
How Do You 'Avoid' ABSD?
So, with hefty ABSD rates, it's understandable why people would want to avoid paying for it. So how and in what ways can one avoid paying ABSD?
But before we get into that, there are also situations where you can be exempted from ABSD:
1. When You Upgrade to an Executive Condominium (EC)
When you upgrade from an HDB flat to a private property, or if you purchase another private home, you will need to pay ABSD upfront in cash or CPF (within 14 days of signing the Sales and Purchase Agreement). You can apply for an ABSD remission if you sell your first property within six months.
2. When You Sell Your Current Property Before Signing the Option to Purchase For The New Property
3. If You're National/PR of These Free Trade Agreement Countries
Iceland
Liechtenstein
Norway
Switzerland
United States of America
In other words, they are exempted from ABSD for the first property, but will still need to pay ABSD for the second and subsequent properties.
4. Decoupling
Basically, when you decouple, you transfer your share of the property to your spouse, leaving you free to purchase a new property without incurring ABSD (since it counts as your first property).
For this to work, both of you would need to be tenants-in-common or joint tenants. What this means is that both of you can either have different ownership stakes in the property (e.g. 70-30, 60-40), or equal stakes. Also, know that transferring your shares isn't free as your spouse would need to buy them from you, which means that it will incur BSD.
For example, say that you both own a 50% share of your home which is valued at $1 million. You sell 50% of your share to your spouse ($500,000). In case you forgot, below is the BSD rate for residential properties:
| | |
| --- | --- |
| Purchase price or market value of the property | BSD rate |
| First $180,000 | 1% |
| Next $180,000 | 2% |
| Next $640,000 | 3% |
| Remaining amount | 4% |
So based on the above, here's how much your spouse would need to pay:
(1% X $180,000 = $1,800) + (2% X 180,000 = $3,600) + (3% X ($500,000 – $180,000 – $180,000)= $19,200) = $9,600
Lastly, when decoupling to buy a new property, also consider if the sole owner has the income to support the fresh mortgage. If you're using your CPF funds, then you need to return your CPF monies (including accrued interest) back to your CPF account.
marriage, divorce, death of an owner, financial complications, renunciation of citizenship and medical reasons; so HDB decoupling is trickier.
5. Buying Under One Owner's Name
If you're buying as a couple and both of you are first-time property owners, then you can buy under one spouse.
This allows the other spouse the freedom and flexibility to purchase another property in the future without incurring ABSD when you both have saved enough.
The repercussion of this is that the spouse would need to carry the weight of the mortgage single-handedly, and must have enough cash and CPF funds for the downpayment and mortgage.
6. Buying a Commercial Property
Unlike residential properties, you won't need to pay ABSD when you buy commercial properties. Besides that, commercial properties also command higher rental yields on average (5% compared to 2% to 3% for residential).
But do know that commercial properties come with their own risks; for instance, they cost more than residential properties. They also require more cash outlay and the downpayment can only be paid in cash. Additionally, there's also a 7% GST charge which must be paid in cash.
7. Buying a Dual-Key Unit
The main unit and sub-unit share a common foyer but have their own living spaces. Depending on how the unit is designed, each unit may have its own living area and common facilities such as kitchens and bathrooms.
As such, dual-key units appeal to both home buyers and investors alike because you can rent out the sub-unit and still have your own privacy.
But given the uniqueness of dual-key units, they often come with a higher price per square foot and can cost up to 25% more.
But Does Avoiding ABSD Always Save Money?
So now that you know how to avoid ABSD, should you always avoid paying ABSD when you can? Are there scenarios where paying ABSD is more sensible?
"It's all about opportunity. If you miss a good buy because you are waiting for a situation where you can save ABSD, you might miss a good deal. Saving money does not mean you make more in the long run. There are some properties that have a good rate of appreciation and a good rental yield. In that vein, ABSD can be seen as one of the 'costs' of business," he says.
He adds: "For example, most will sell their HDB and buy a condo to avoid paying ABSD. But what if they had kept the HDB and paid the ABSD? They would be able to rent out the HDB and get good rental yields, in some cases more than 10% per annum."
Tips if You Want to Upgrade or Buy a New Property
"When is the best time to plant a tree? 10 years ago. But if you have not planted, when is the next best time? The time is now. This is the same with property."
Find, Finance and Own Your Home With PropertyGuru
PropertyGuru will endeavour to update the website as needed. However, information can change without notice and we do not guarantee the accuracy of information on the website, including information provided by third parties, at any particular time.
Whilst every effort has been made to ensure that the information provided is accurate, individuals must not rely on this information to make a financial or investment decision. Before making any decision, we recommend you consult a financial planner or your bank to take into account your particular financial situation and individual needs.
PropertyGuru does not give any warranty as to the accuracy, reliability or completeness of information which is contained in this website. Except insofar as any liability under statute cannot be excluded, PropertyGuru, its employees do not accept any liability for any error or omission on this web site or for any resulting loss or damage suffered by the recipient or any other person.
Affordability Calculator
Estimate what you can comfortably spend on your new home
More FAQs Related on How to Avoid ABSD
There are a few ways to avoid paying ABSD, namely: decoupling, buying under one owner's name, buying under a child's name, buying a commercial property, buying a dual-key unit, buying an EC unit, selling your current property before buying signing the OTP for the new one, and if you're national or PR of countries under the respective FTAs.
You need to pay ABSD within 14 days of signing the Sales and Purchase Agreement and can get a refund if you bought your new property as a married couple and sell your current property within six months.
To support a stable and sustainable residential property market, the government has imposed a 35% ABSD (Trust) on every conveyance, assignment, or transfer on sale of residential property into a living trust, regardless of whether the property has identified beneficial owners.