Tight Budget? Here's How You Could Still Afford to Live in Prime Districts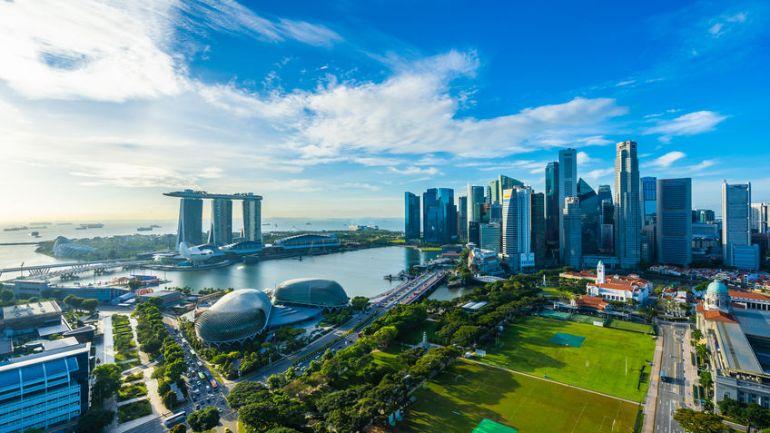 To most Singaporeans, living in the prime central districts of Singapore seems out of reach – property prices are certainly significantly higher there. However, it may be more possible than you think! There are ways you can try that can bring living in the central region within your budget and means, depending on your situation.
Let's take a look at these methods, and how they might bring a home in the prime district within your reach.
Choose An HDB Flat
Get A Prime-Location BTO
But it still needs saying, because BTOs are the single best and most affordable way to get a property in prime districts, as HDB offers brand new flats that have not yet had resale market forces work on them.
Applying for a BTO doesn't cost you an arm and a leg–just a $10 registration fee. Like the Lunar New Year Big Sweep every year, it doesn't cost much to join in the lucky draw, and the potential profit may be enormous! So what's the harm in putting your name in? Who knows, you may score a bargain that would significantly increase your wealth in the future.
Wait for Government Affordability Measures
Besides BTOs, recent news have suggested that there may soon be a resale route to living in an affordable property in the central areas!
It seems clear that measures will be rolled out in the near future to make public housing in these areas more affordable. Whether these will take the form of price caps, added duties, or some other method, remains to be seen, but it is entirely possible that if you are already quite comfortable in income, your most important step to making that leap to the prime districts might be to wait and let the measures take effect!
However, one thing you should take note of is that by affecting property prices in the central district, these measures will also affect profitability. If you are thinking of getting a property there in order to sell, these upcoming measures may reduce both demand as well as valuation – which is great if all you want is to fulfill a dream of living in the prime district, but may be a double-edged sword if you were hoping to flip your property for a big profit eventually too. You may want to wait and see how the situation develops before jumping in.
Prioritise What Works, Not What You Want
While you're waiting for the situation to develop, the first thing you can do is start planning what kind of property you'd like to get if the prices come down. If you can relate to this article, chances are you wouldn't be able to afford a private property, or shouldn't be trying to afford one, so let's look at HDB resale housing, since outside of BTOs, this is the next most affordable property type.
Your objective here is to search for a property on the resale market that stays affordable for your finances, or else can be comfortable with the minimum of cost. Be prepared to trade something off in return for affordability, if you have your heart set on living in a prime location. Be realistic.
There are two possibilities you can consider.
Firstly, get a smaller property than what you have in the heartlands.
If you can afford the trade-off (e.g. if you don't have a big family), you could consider getting a 3-room in the prime district instead of your heartland 4-room, for example. This would keep prices lower, maybe even similar to your current property, keeping your finances as similar as possible to what you have currently.
Alternatively, get an older flat.
This is a more practical option if you have a larger family that does not permit you to downsize, or if space and comfort is more a concern for you than cost. Older flats also tend to be larger in floor area than more recent constructions.
The tradeoff, of course, is that the older the flat is, and the closer to the end of its lease, the lower the subsequent resale value of the flat. In other words, if you are thinking of selling off the flat again, you might either not make a profit, or even make a loss. However, if you're not thinking of ever selling off the flat, this could be a very attractive option for living spaciously in the central areas.
Other Tips to Help You Afford A Property
If you have a prime-district property dream – or any property goal, really – here are some tips to help you get there.
Budget Well, Save Well
Find a Good Mortgage
A very big part of a property's affordability comes down to the mortgage you can get for it, and how much it can potentially help you save. To help you afford a prime location, you need to get a mortgage that offers you affordable rates that suit your finances. A comfortable mortgage can really help your finances and cashflow in the months to come after your purchase.
What makes a good mortgage? The simplistic answer would be "the mortgage with the lowest interest rate", but the lowest rate may not always be the best for you. Instead, look for a mortgage that gives you the best long-term benefits over time, because paying less per month could still result in more being paid overall due to interest, tenure, and other considerations.
Just finding a good mortgage isn't going to help keep a home in the central district affordable, though. You'll need to keep working at it to keep your mortgage and interest costs low, as loan package rates tend to rise over time. If you rest on your laurels, you could end up spending thousands more than you strictly needed for your property.
Get Rid of that Car
Choosing a good property and financing it well are key to affording a home in the central district, but it's also important to cut down on other major costs and liabilities that aren't likely to grow your wealth. For many households, car ownership often forms a large portion of their expenditure, but if you value having a central district address, you may want to consider disposing of this asset.
After all, property in Singapore often appreciates (unless you chose to buy an older flat with an expiring lease), and in the central district, this is all the more true, whereas cars simply depreciate from the moment they are bought until the day they are scrapped. Besides, in a small country like Singapore, public transport can get you practically everywhere. If your budget is tight, you can't have everything – so the question is, would you rather sink your wealth into an asset that depreciates, or an asset that usually has a good chance of growing your wealth?
Be Prudent
Living in a more expensive district on a tight budget isn't impossible given the right conditions, prudent management of the resources you have, and a willingness to make sacrifices for your aspirations. However, you do need to be realistic. Numbers do not lie–if you find that you will not be able to afford a prime district property no matter how much you scrimp and save, then the time is not right for you yet.
If you do find you can bring the central district within reach though, then make sure everything is in place before you make the plunge! Ensure you've weighed the pros and cons, sought financial advice, found the best property and financing options, and be prepared to refinance your mortgage whenever you can. When all that is done, you can enjoy your premium address and look forward to either growing wealth, or a great place to retire in.