Living in an urban city like Singapore, we are always busy, whether it's rushing for our next work meeting, grabbing dinner with friends, or running errands like picking up the groceries. This means, small as Singapore is, we spend a lot of time commuting.
Now, if you take a step back and ask yourself, "How do I get around?" What would your answer be? If it is by driving or taking a taxi, then this article is for you.
Cars have been a core part of our lives at home and on the go, perhaps without us even realizing how much our access to cars dominates our lifestyles. In fact, in 2020,
there were 636,180 registered cars
in Singapore!
We're all familiar with the adage of how we should take the bus and train instead. After all, we've been taught that public transport helps cut down on emissions, shrink your carbon footprint, and save the environment.
But how bad is using a car for the environment? And how much does taking public transport help exactly? Let's take a look at a few facts behind emission savings from our transport choices, and some practical tips we can build on.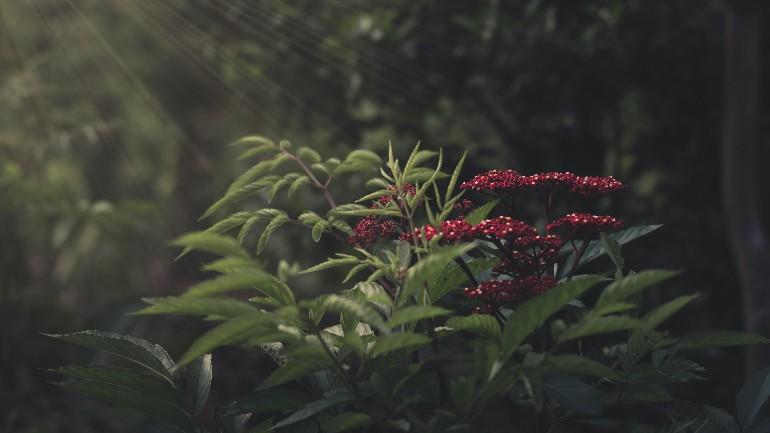 The Increasing Problem of Travel Emissions
First, it's important to take a look at just how much transportation is contributing to the climate crisis. In 2016, emissions from transportation were responsible for approximately 24% of total global emissions.
Unfortunately, even as countries all over the world are pledging climate action goals to curb their emissions to limit climate change, global transit emissions have
risen
rather than decreased over recent years. This is in large part due to the increased usage of road vehicles like cars, motorbikes, scooters, etc.
72% of global emissions come from road vehicles, which were responsible for 80% of the rise in emissions from 1970 until
2010
. This is because as many as 77% of global vehicles road vehicles were powered by fossil fuels using petroleum-based diesel and/or gasoline in 2012. Closer to home, in
Singapore,
transportation emissions accounted for 15.2% of all emissions from 1995 through 2014.
The popularity of both commercial and consumer aviation has also significantly contributed to transportation emissions and increased emissions in recent years. However, there has been an exception to the transit emission rule—railways (like our MRT network), now significantly powered by electricity rather than by fossil fuels, have actually decreased their emissions since 1970.
Now that's a win for public transit!
It's All About Fuel Efficiency
In addition to electricity-based transportation options, another reason why public transit makes such a difference for the environment is that travelling by bus or train is far more fuel-efficient than travelling by a petrol- or diesel-powered car.
According to a
study
by the Australian Public Transport Industrial Association, a bus carrying a full load of passengers could take the equivalent of 40 cars off the road and a full passenger train could take the equivalent of 500 cars off the road.
What's the Carbon Footprint of Your Commute?
How long is your daily commute? According to the Moovit 2020 Public Transportation
Index
, the average commute time for a one-way journey in Singapore is 46 minutes — that's one minute higher than the average Hong Kong commute but lower than commuters based in Bangkok who clocked in with an average commute of 62 minutes!
Using Capture—a carbon footprint tracker and sustainability app—to track emissions, this Singaporean commute of 46 minutes (one-way) on a petrol-fueled car will produce around 4.1kg of CO2. However, the same trip taken on a train or a bus will produce only 3.4kg and 2.2kg of CO2 respectively. Replacing the car commute with a bus commute round trip for one workweek will save 19 kg of CO2, which is the
equivalent
of 8 litres of gasoline!
Not only is public transit good for the planet, but it's also good for your wallet. Considering the high costs of car ownership and the relatively affordable public transport fares in Singapore, our savings are likely to be even more significant.
Carpooling Is Another Alternative
Of course, walking, cycling or travelling any other way without a vehicle is the only way to cut your commute's carbon footprint to zero. Public transport is the next best alternative. But what happens if it is simply not feasible for you to regularly travel by bus or train?
Another way to reduce your emissions impact is by carpooling. A journey shared are emissions halved: commuting with a colleague instead of driving alone is a great start if you do really need to travel via car.
A 46-minute car ride with a colleague or a friend will help reduce emissions by 0.16kg per trip. If you can commit to replacing your car commute with using public transit one day per week, over the course of one year, this commute change will cut down your CO2 emissions by a little over 197 kilograms.
Some of the most popular carpooling apps in Singapore are
Grab (GrabHitch)
and
Ryde (RydePool)
.
Note: These services may be temporarily suspended due to heightened measures to curb the spread of COVID-19. Do check their sites for the latest updates.
Choosing the Right Home for Your Lifestyle and The Planet
Ready to get started and looking for a home with good public transport accessibility? Check out Property Guru's
Green Score
to see how eco-friendly your new home could be. The Green Score is a sustainability rating assigned to all properties listed on the site, factoring in sustainability awards the developments have won, as well as how many public transit stations (including MRT and bus stations) are within 400m of the property.
This way, you can start making your commute from your new home as planet-friendly as possible!
This article was contributed by Capture. Capture is a free app that helps you to track and reduce CO2 emissions from everyday life! Capture was co-founded in Singapore in 2019, with a mission to make planet-friendly living possible for all. Check out the free tool via Google Play or the AppStore, or click here to find out more.