The tricky thing about COV (as we will elaborate more about later) is that it has to be paid in cash, and the final sum payable will only be known after you've paid the option fee. This means that if you did not budget for this 'extra' cash payment and must forfeit the deal, you will also lose your option fee.
Today we meet Judy*, a 36-year-old civil servant who has recently moved into a new home with her husband and kids. She shares her house-hunting experience, particularly about how she prepared her family's finances for the COV payment.
What Is Cash Over Valuation?
Before we dive into Judy's story, let's have a quick crash course on what COV is.
COV is the difference between the sale price of a resale HDB flat and its
actual valuation by HDB
. COV can be tricky for potential house buyers for a few reasons. Firstly, the full COV payment has to be made in cash. This might be a limitation for homebuyers with limited cash flow.
Secondly, COV also reduces the size of your housing loan. This is because the
Loan-to-Value (LTV)
limit is calculated by taking a percentage of the flat's valuation instead of its price. If it is discovered after signing for the
Option to Purchase (OTP)
that your house's valuation is lower than its price, your housing loan size would be decreased.
Lastly, the value of a house is only made known to you after you pay the option fee. This means that if you choose to back out of your purchase after signing the OTP, you'll be experiencing a loss.
With HDB prices at an all-time high, having a COV added to an already costly flat might be difficult to deal with.
Luckily, Judy and her family prepared for this possibility well in advance. That said, their home financing journey was not without a few surprises and sacrifices.
Preparing for an HDB Flat With Cash Over Valuation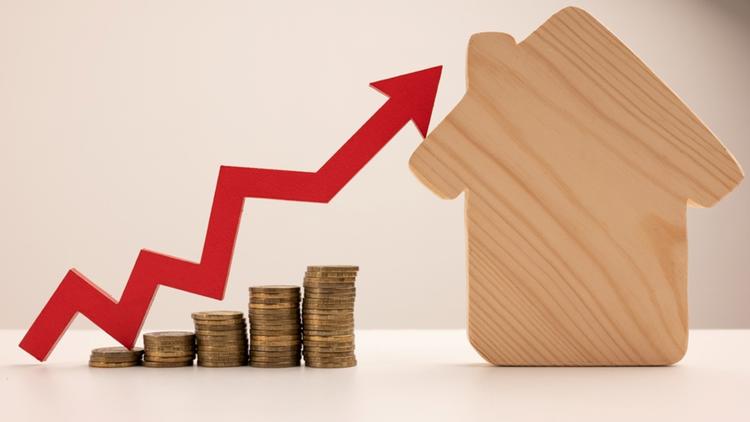 When Judy started the house-buying process in October 2021, she noticed that the housing market was experiencing high demand and competition. Houses were being sold really quickly despite the constant rise in housing prices.
"One of the flats we wanted to purchase was sold within the first day of viewing! Three families viewed the flat on the first day, and all three families had put in offers by the end of that day. We had a similar experience when selling our house too, so that's when we realised the demand (for housing) was quite high and that the housing market was competitive," Judy said.
With this knowledge in mind, Judy and her family decided not to be too picky about their purchase, preparing for every scenario they might encounter in the house purchasing process – including having to pay for COV.
"Our property agent informed us that there was a high possibility we would be facing COV payments since COV seemed to be very common at the time. We even referred to information available on HDB's website on recently transacted prices of flats near the flats we were considering to get a sense of how high an offer we would be putting in. Although we didn't rely (fully) on those prices since the home prices were at an all-time high, we estimated that the cost of the COV would amount to approximately $20,000 to $30,000," Judy explained.
Valuation Process: Expecting the Unexpected
Once Judy and her family had decided on a house, they were certain that the house would come with a COV. The house was a popular one, since it featured an
HDB balcony
, was
near an MRT interchange station
, bus interchange and amenities, and was on a
high floor
.
Once they had paid the option fee, a valuer was called in to determine the value of the house. That's when the family discovered that their house came with a COV of 50,000 instead of the $20,000 to $30,000 they had budgeted for!
"We were shocked when we found out. We had checked out HDB's previously transacted prices for houses on similar levels and floor areas. We had estimated that the COV would be a maximum of $40,000," Judy recalled.
Saving up for the Extra COV Payments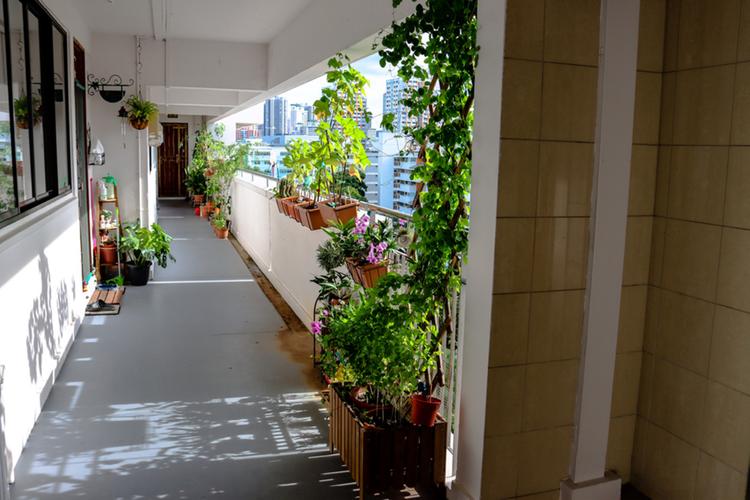 When the family realised the house's COV would cost more than they expected, they decided to make some sacrifices in order to pay for the COV. Luckily for them, though, they had planned and prepared for the possibility of having COV in their house purchase, so they only had a fraction of the payment to save for.
To resolve this, the family took out a
renovation loan
(instead of using the cash to pay for the renovations) and reused their
existing furniture
instead of buying new ones. Plus, the family had a few months until the key collection to save for the extra COV cost. Fortunately, that was enough time to pool their remaining savings to fund their flat's COV.
"Being prepared with the $30,000 to $40,000 worth of cash was a lifesaver. We didn't have to panic, especially since we had a few months left," Judy said. "And since we had sold our existing flat to buy another resale flat through
HDB's Enhanced Contra Facility
, we were able to pay enough for the new flat and achieve a monthly mortgage on our monthly CPF repayments."
Paying for COV: Lessons Learned
Upon reflection, Judy mentions that while the surprise meant sacrifices, her family didn't have to struggle too much to pay off the COV. They had prepared for the bulk of the payments and were ready with most of the cash and money; the extra COV just meant that they had to save up a little more in the few months leading to the payment!
"When paying for a house, it's important to take everything into consideration – not just the housing purchase, but also the costs of related items like renovation and furnishing. Afterwards, calculate if you'd still have money left over after adding on a potential COV!" Judy mentions.
Another lesson she's learned is also to save up for at least a year. While the purchase turned out well, Judy notes that it did not come without sacrifice.
"Between my husband and I, it was easy to save for the extra costs of the COV. However, a big part our savings was gone after paying it off! We were lucky to be selling off our old flat at the same time, otherwise, we would not have been able to buy our current flat."
Preparing For All Outcomes
Despite all their preparations, Judy and her family were still met with surprises when it came to their COV! Luckily for them, they were still able to save enough to pay the extra COV, and managed to buy their desired home.
If you're looking to buy a house with COV, you may see the most recent transaction prices and more insights under our 'Pricing Insights' section (on every PropertyGuru listing). If you're still working out the sums for your mortgage, feel free to use PropertyGuru Finance's home loan comparison tool, affordability calculator, and
In-Principle Approval (IPA
)
services
. You may also read our
home financing guides
for more information on purchasing a house.
Mortgage Comparison Tool
Find the best loans and interest rates from major banks
Affordability Calculator
Estimate what you can comfortably spend on your new home
If you need a little bit more guidance, our mortgage experts are also happy to have a free, 1-to-1 consultation to offer you smart, honest home financing advice and recommendations.
*Name changed for anonymity.